With back clip、battery and charger、family service radio
Robot cartoon image;rotatable Can stand;
Full function, clear sound ; family service radio
Order Handling Time within 3 Working days(Pre-sale products excluded).
12066 PEOPLE ARE LOOKING FOR THIS PRODUCT
RT36Unique Robot Multifunctional Walkie-Talkie Toy
1. With buttons, children can set up calls at any time
The Best-selling toy family service radio has four buttons to set the frequency and channel at any time, which is convenient for talking; in addition, at night, you can turn on the flashlight to illuminate it, which is very popular with children.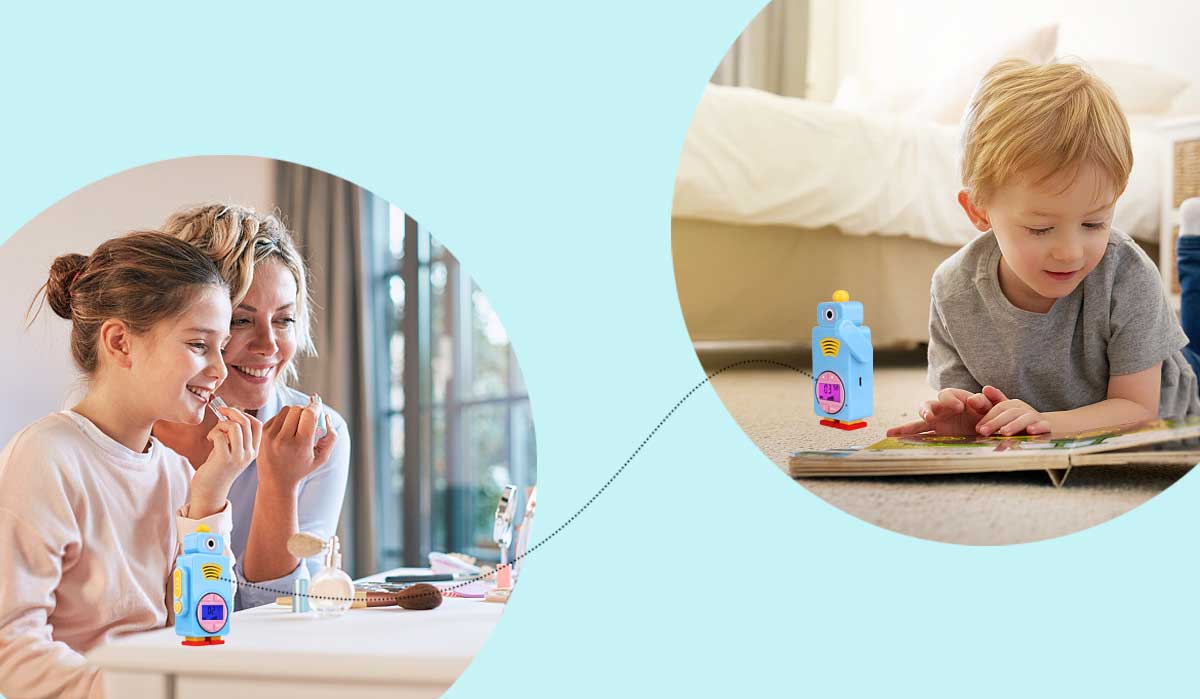 2.Simple operation
RetevisRT36 is a basic walkie-talkie. The production material is safe, the walkie-talkie is very light, and it can be used after installing the battery.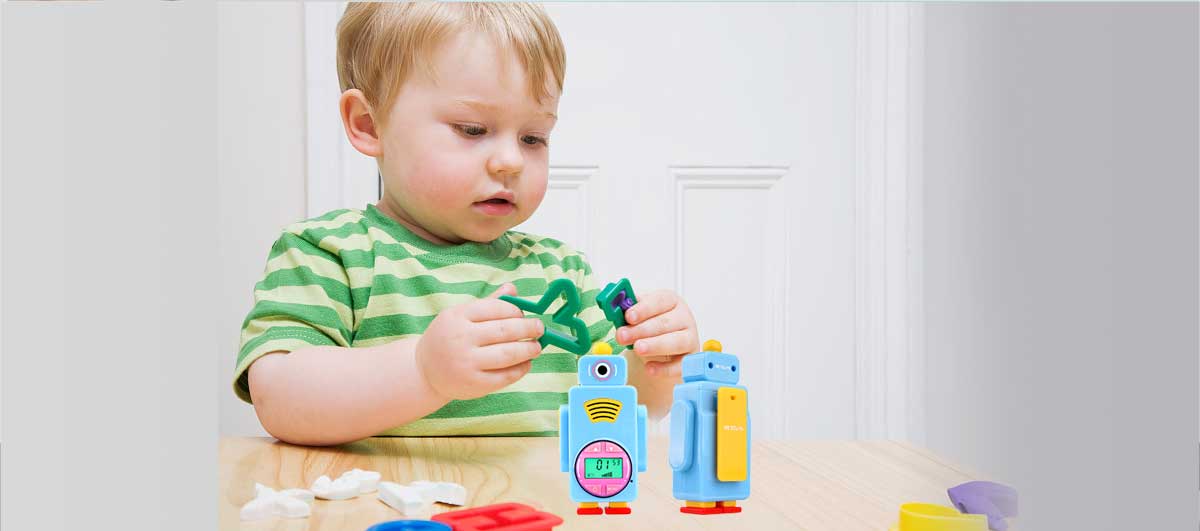 3. Educational toys that children must grow up
Walkie-talkie is a toy product with good knowledge of radio and electromagnetic waves. Discover children's interest in radio and electromagnetic waves. In addition, the walkie-talkie toy is the perfect holiday gift.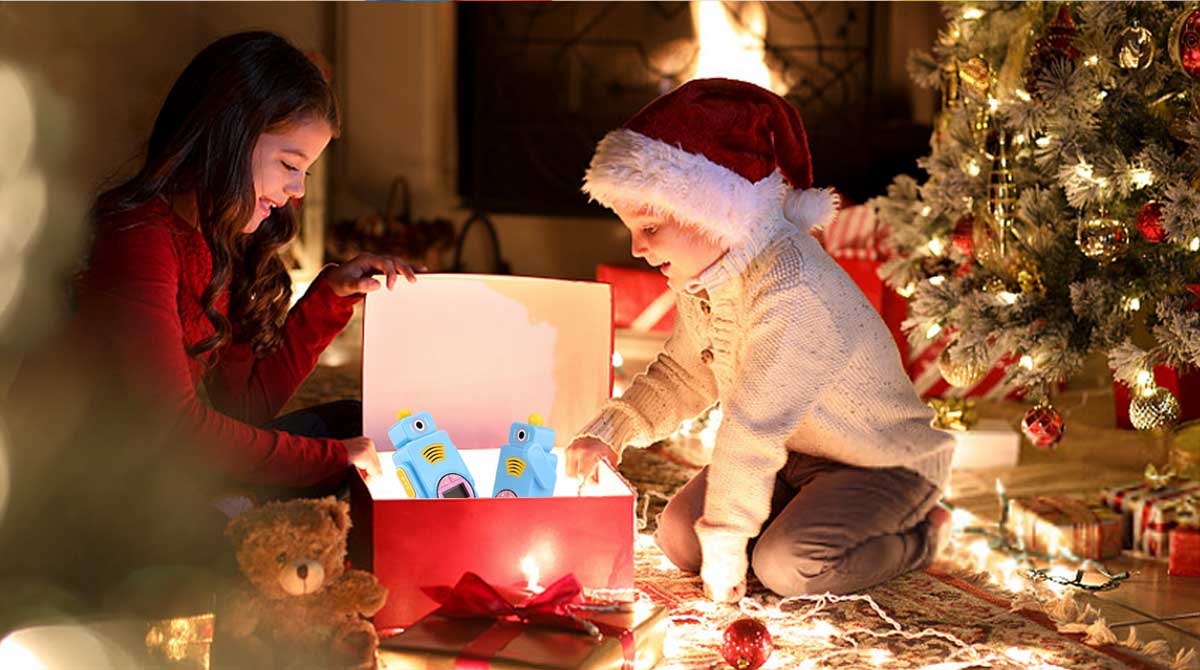 4.Complete functions
RetevisRT36 is exquisite in appearance, easy to carry, and has complete basic functions. VOX, CTCSS/DCS, Auto squelch, Keypad tones and Mute function, etc. This is a cost-effective toy walkie-talkie.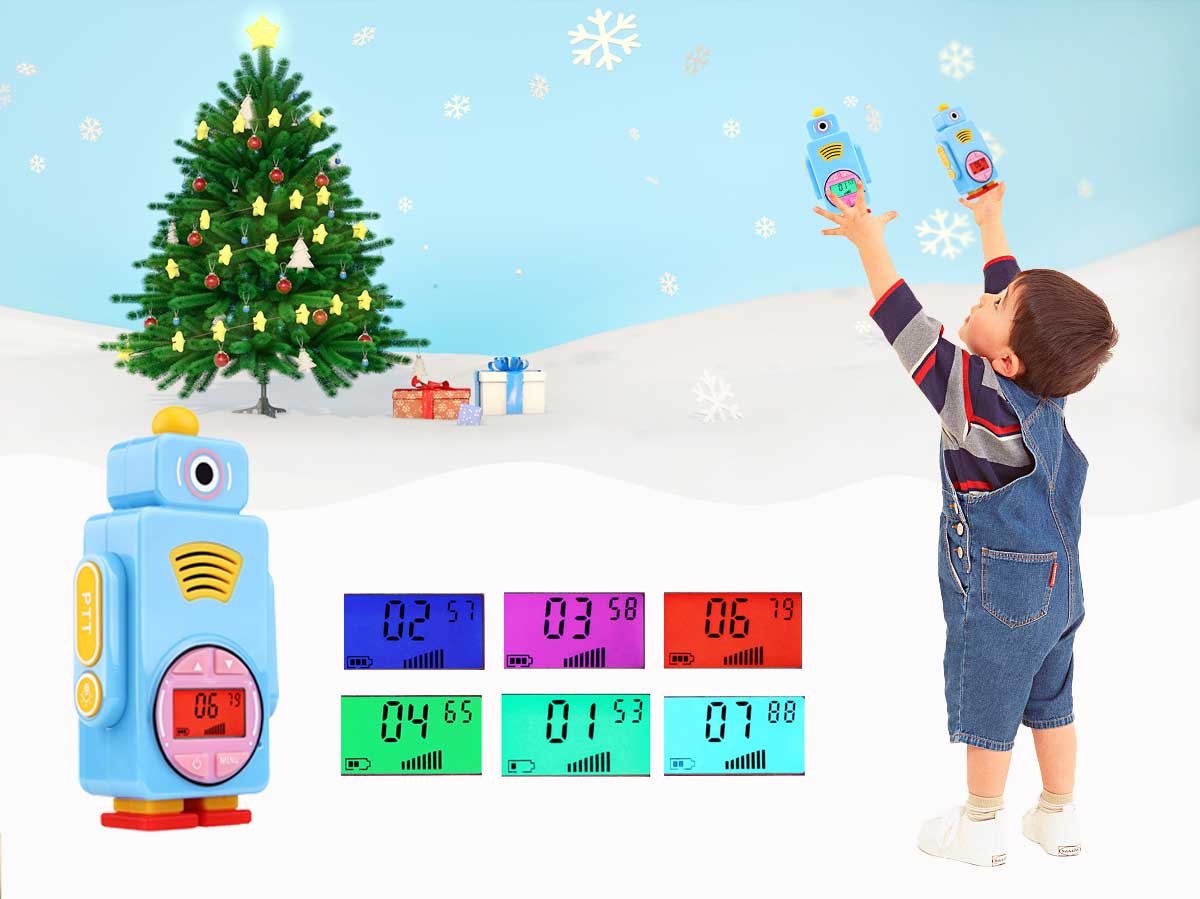 5. With lithium battery and charger, very power saving
RetevisRT36 is a low-power walkie-talkie, low power consumption for receiving and sending information, and very power saving. This is a walkie-talkie that is very popular with children in outdoor activities. The bright colors match the children's outdoor activity uniforms very well, making the entire outdoor adventure activity even more special. Moreover, the walkie-talkie has a low-battery reminder function to charge in time.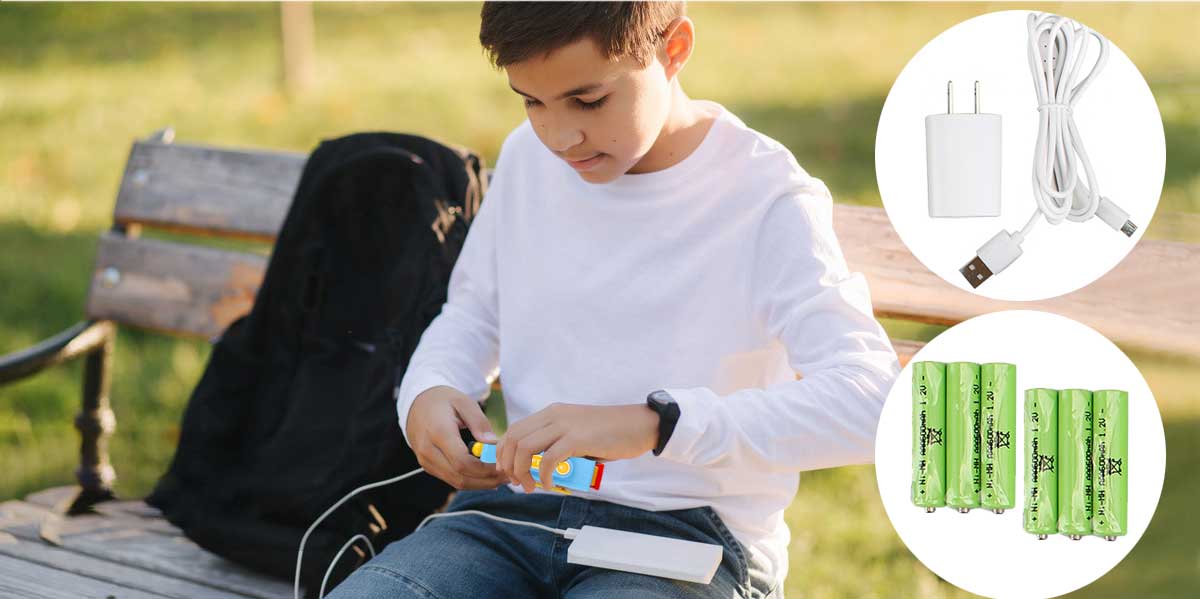 6. Bright colors, satisfying boys and girls
RetevisRT36 is a multi-color two way radios, both boys and girls can use. Moreover, the walkie-talkie is very light and easy to carry. This is one of the best-selling walkie-talkie models with very high market recognition and competitive competitiveness.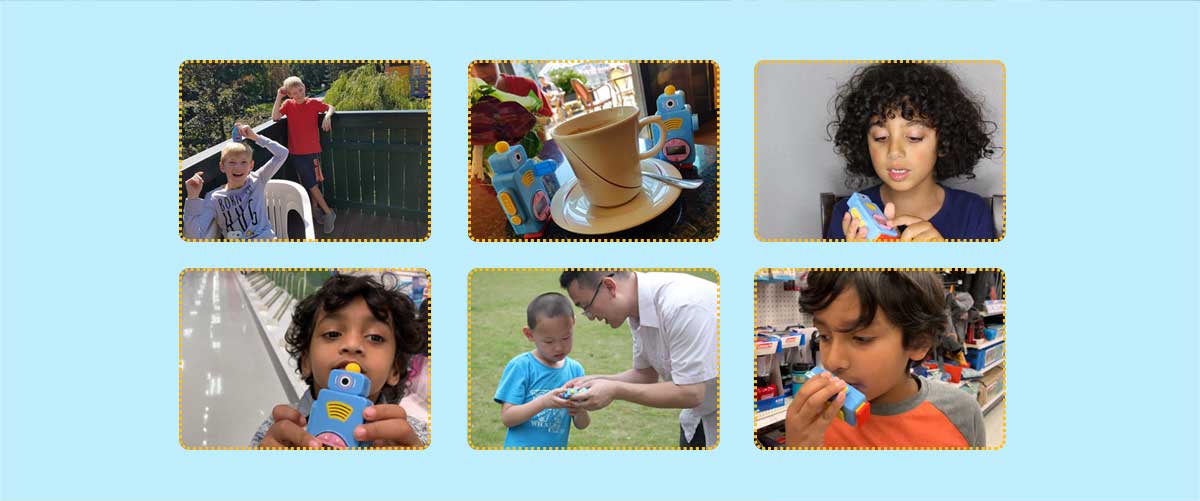 7.Unique robot appearance is more attractive
RetevisRT36 transforms and upgrades the appearance, choose the robot shape that children like. Make communication more childlike. Not only can it be used as a toy walkie-talkie, but it is also a craft decoration placed in the dollhouse.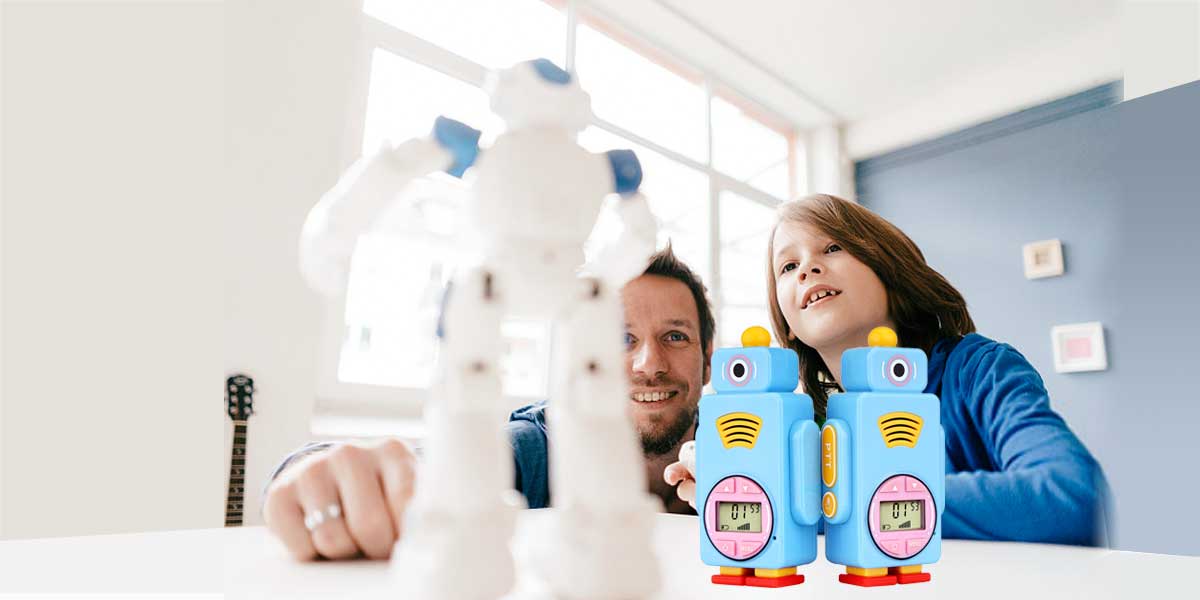 Retevis is known for walkie talkies. They make good quality products. The Kids Walkie Talkies have excellent range, and the sound clarity is also very good. They hold a good charge too. They are rechargeable, well-made and durable. Plus my kids love them because they look like tiny robots. They are very easy to operate—even preschoolers can have fun with these with no frustration. The small built-in flashlight is also a big plus with the kids. Overall, a lot of fun for your little ones.
cheaper than a cell phone, these are a fun way for kids to communicate or for grown ups to keep in touch with the children. They appeal to kids visually, looking somewhat like little robots. Set u p is easy and they charge via USB. The batteries really last. Performance is good with remarkable clarity. I live in a mountainous area nd cell phone and wifi reception are sketchy at best. This provides younger kids with the fun of communicating with each other. also provides parents an easy opportunity to call kids back home if they are , for instance, out int eh woods picking berries or playing in the back yard. They are sturdy and have withstood some pretty step drops.
Its actually very simple to operate. On-off works as indicated, transmission push button and speaking comes through loud and clear in other unit. Remember to not both try to speak at the same time - neither will get through. We only use one channel so cannot comment on the range of channels nor their workability. The manual needs two changes, one major and one minor. Needs reorganization into separate sections by language so directions for each area are together, not scattered by instruction number; very confusing now. The other is suggest putting estimated charge time or range thereof into the section on battery operation. That's our experience. This is not just a toy for kids. Recommended additional usage is for hearing impaired folks in same household for communication across rooms. This companies customer service, from China, is absolutely superior; they contacted us.
I got these for my 4 and 5 year old daughters to communicate with and play with. They are usually connected at the hip but sometimes they will be playing in different rooms and will have to run across the house to say something they want to say or they yell back and forth if the rooms they are in are close enough. I was really impressed by the quality of these. I was expecting sub-par child-like quality. The sound is actually pretty clear and they can both understand what the other is saying when they talk back and forth. It was also very easy for them to learn to use, which was important to me at their age (but they seem to take to electronics rather quickly). Don't expect this to go over very long distances. My one daughter was back by the pool with her dad while I was taking my other daughter on a walk and the connection cut out pretty close to the house. I also notice the connection quality declines when one child is on one side of the house and the other is on the opposite side. I really like the fact these are chargeable, which means no batteries. So far we haven't had any problems with charging or with these holding a charge. I'll update my review if that changes or if we run into any problems with these. If you're looking for walkie-talkies for your little ones to play with these are a great choice. The quality really has impressed me.
We purchased another set from another seller as a birthday gift and it worked well for about one month. We replaced them with this set hoping for better results.
We got these for our two grandchildren. They love them. Well made and word as stated. Fun, Fun,.
This walkie talkie set is a gift for my 6-year-old great-granddaughter, who will not receive it until this summer. It is pink! She will love it!
Our 3-year-old loves this! It's easy to use and they seemed to catch on to the concept pretty quick. We did hear that something came loose on the inside because we can hear it jostling around. Sometimes it's not even used as a walkie talkie, but as a robot pal that plays with them on their missions! It's cute too!
My granddaughters and son loved the walkie talkies. They were able to hear each other even 1/4 of a mile apart. In addition, my granddaughters used the walkie talkies to play extreme hide and seek, giving each other clues as to where they were hiding using the walkie talkies. It made for a wonderful Christmas gift.
These really help us stay connected and be aware of where our daughter is as she plays with her friends in the neighborhood. Received excellent and responsive customer service for any questions or concerns experienced.
| | |
| --- | --- |
| Mode | RT36 |
| Frequency range | FRS |
| Channel | 14 |
| Power | 0.5W |
| Battery type | 3 x AAA batteries |
| Radio size | 111 x 57 x 28mm/4.37 x 2.24 x 1.1in |
| Weight (include battery) | 109g/3.84oz |
Feature :
Adjustment volume level

Auto squelch

Call tone (10 sets of call sounds to select )

Keyboard lock (long press menu)

LED flashlight

7 kinds of LCD display

Low battery alarm

Each channel a digital coded squelch

VOX funcion

Flashlight

Backlight (seven backlight color)

Memory function

Auto power saving

Support USB charging cable

Restore factory settings