RB27B FRS Radio License-Free with Flashlight and Emergency Alert

Dual Watch
You can Set your RB27B radio to watch two channels at the same time.

FM radio
Retevis RB27B FRS radio support to listen to the FM broadcast (76~108MHz)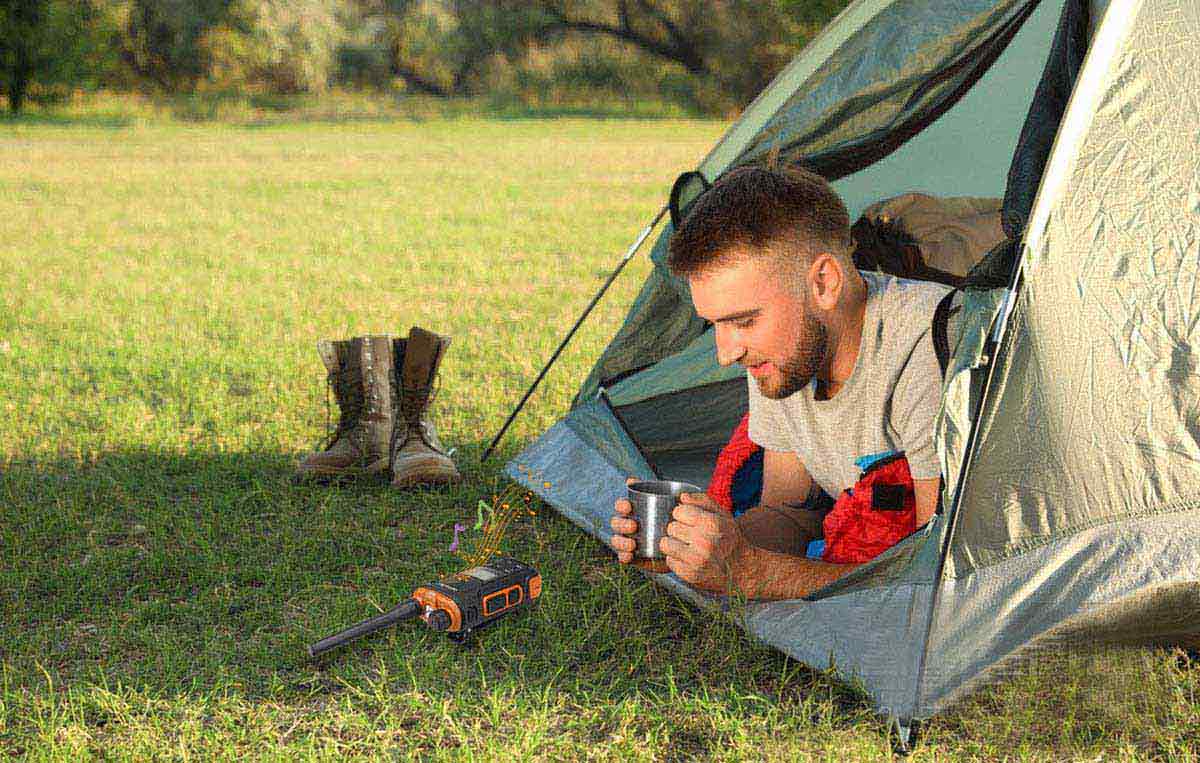 Comes with the LCD display
Help you easy to check your radio's working information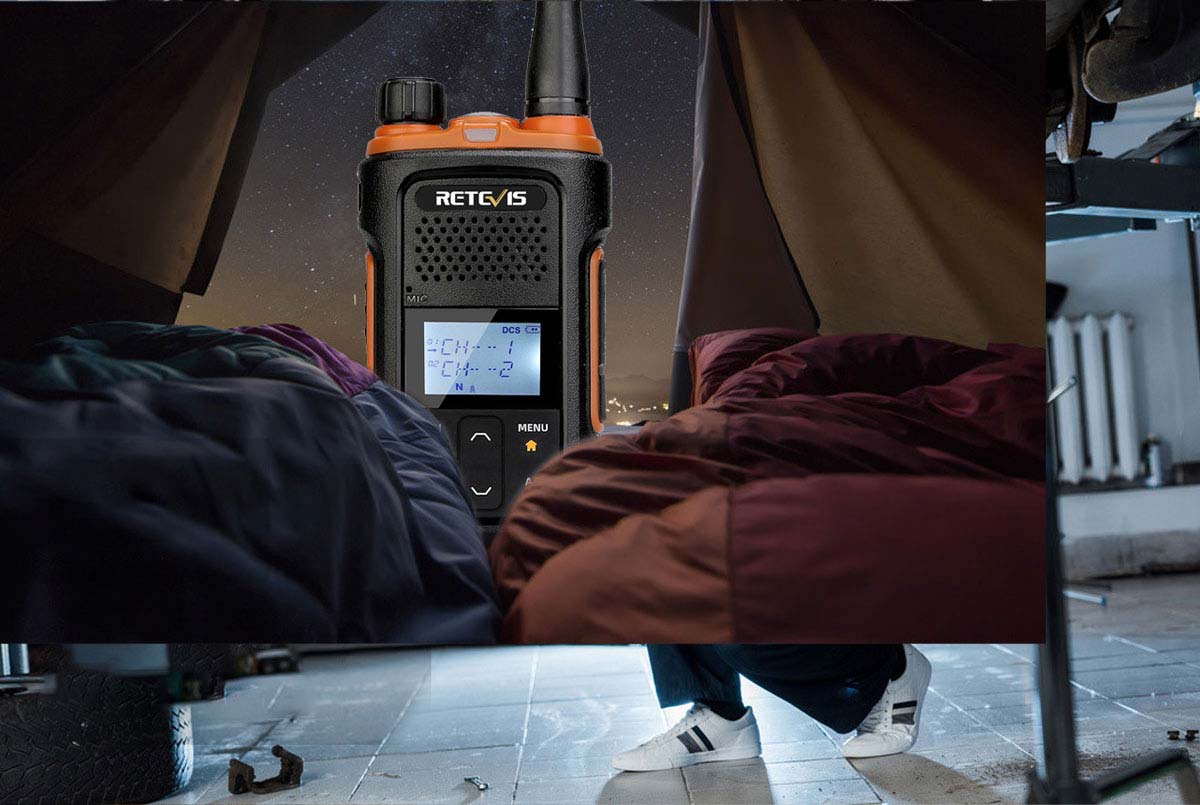 VOX
Make your hands-Free. Active your RB27B radio VOX, no need to press the PTT to talk to others.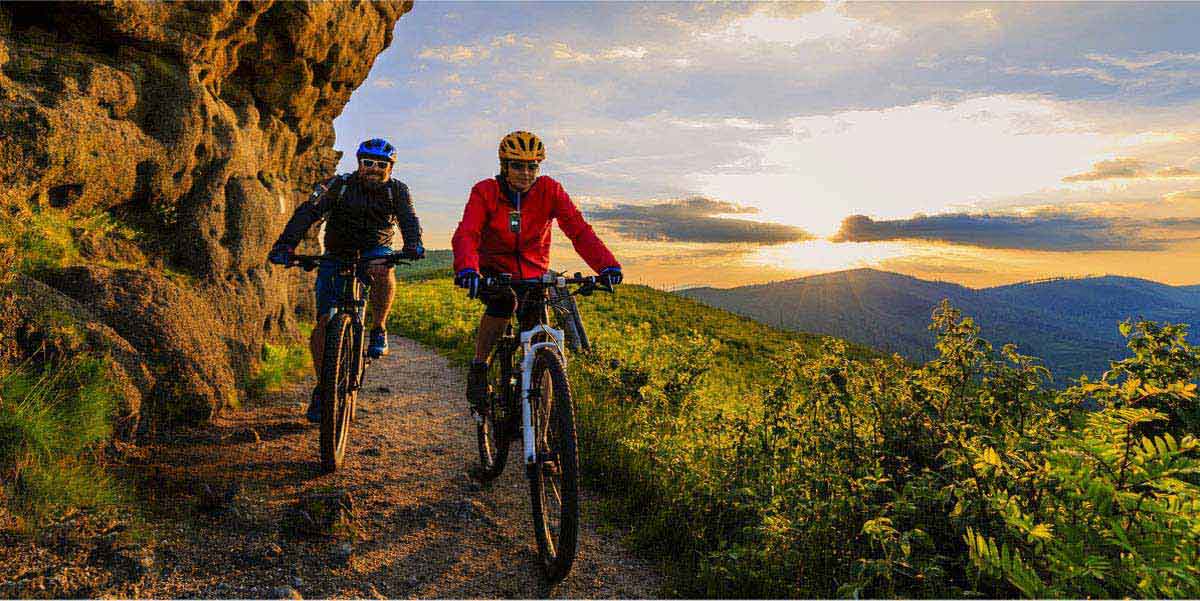 Easy to Use and No need license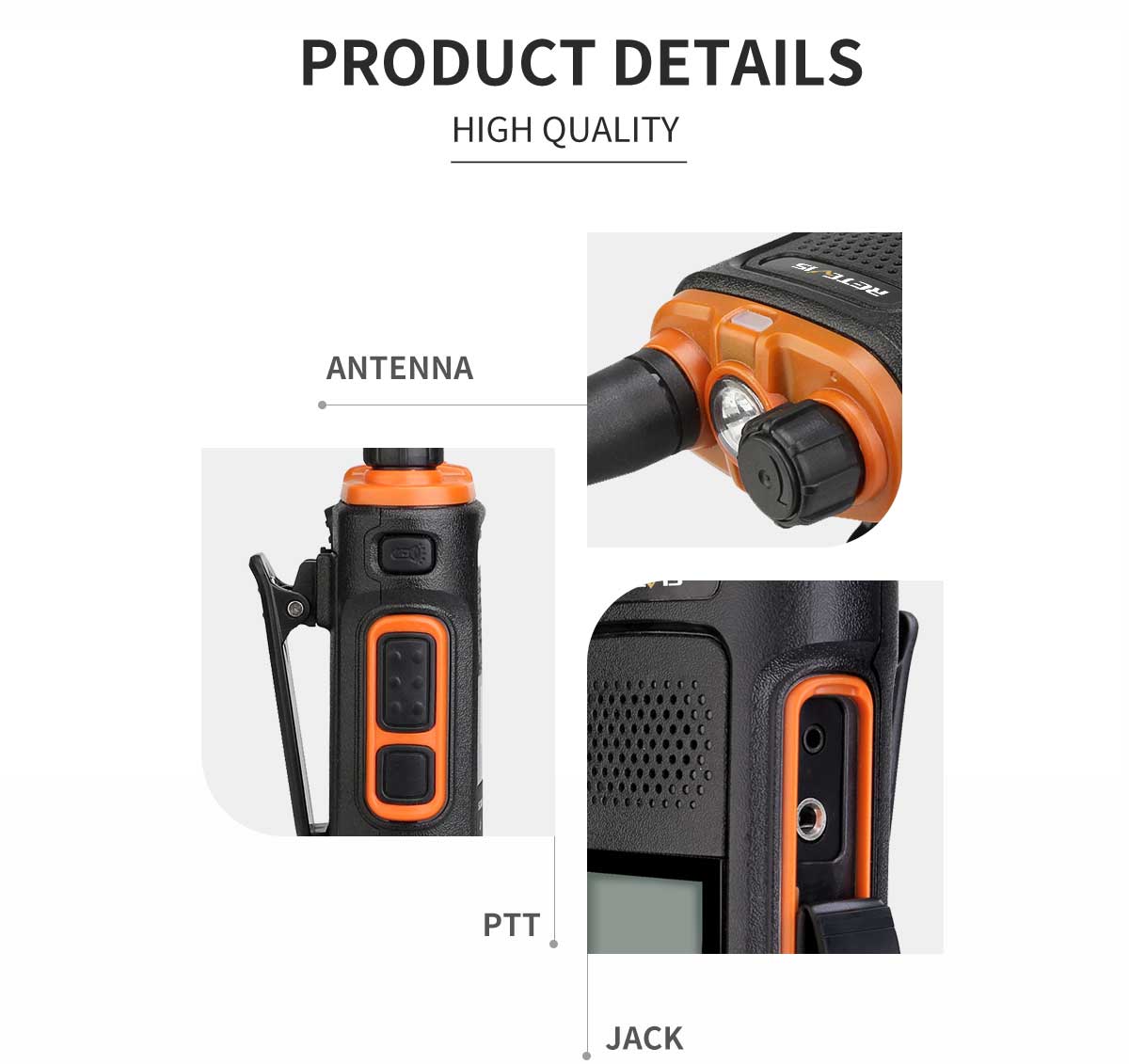 General Specifications
Frequency Range
FRS
Channel Capacity
22 FRS Channels + 11 NOAA Weather Channels
Max Output Power
2W
Operation Voltage
DC3.7V ±10%
Battery Capacity
1500mAH (Li-ion)
Frequency Stability
±2.5ppm
Operating Temperature
20℃ to +60℃
Mode of Operation
Simplex
Antenna Impedance
50ohm
Transmitter
FM Modulation
11K0F3E@12.5KHz
Spurious Emission
13dBm<1GHz, -13dBm>1GHz
Adjacent Channel Power
60dB @ 12.5 KHz
Transmission current
≤1200mA
Receiver
Receive Sensitivity
0.25μV (12dB SINAD)
Adjacent Channel Selectivity
≥55dB@12.5KHz
Inter Modulation and Rejection
≥55dB@12.5KHz
Conducted Spurious Emission
≤-57dB@12.5KHz
Receive current
≤350mA
Rated Audio Distortion
≤5%
1. Appearance
RB27B is a handheld radio with an indicator in the top, a large-screen LCD display, a multi-function keyboard, and a tow-color injunction molding design. Makes your two-way radio fashion and markedness.
2. Functions
RB27B functionality can be adapted to a variety of scenarios. There are:
Indicator
Channel Switch
Power Switch
Scan
Monitor
keypad lock
A/B switch
Flashlight and Emergency Alert
FM Radio
NOAA Weather Radio
Power Saving Function
VOX
Restore factory settings
Squelch level (SQL)
Beep tone
Dual Watch function
3. Where is it more suitable?
Although it can be used in a variety of scenarios, it works better in business and outdoor activities. Because it is a license-free two-way radio, suitable for most people to use.
Indicator
Channel Switch
Power Switch
Scan
Monitor
keypad lock
A/B switch
Flashlight and Emergency Alert
FM Radio
NOAA Weather Radio
Power Saving Function
VOX
Restore factory settings
Squelch level (SQL)
Beep tone
Dual Watch function
Firmware/Software
---
win11-DriverInstaller

The win11 driver is compatible with win10, win8 and win7 systems.
Accreditations
RB27B-FCC-Accreditation
RB27B-IC-Accreditation
---
RB27B FRS Radio License-Free with Flashlight and Emergency Alert
Brand: Retevis
Model: RB27B
The RB27B is a multi-functional handheld radio. It can adapt to a variety of scenarios and needs. The large-screen LCD display, the two-color injection molding design, the strong LED flashlight, and the emergency alert function can make the RB627B a powerful helper for outdoor activities. What's more, it is license-free, VOX, monitor, scan, dual-band function can provide more help for the staff. RB27B, you are deserved to have it.
Order Handling Time within 3 Working days(Pre-sale products excluded).
12402 PEOPLE ARE LOOKING FOR THIS PRODUCT
What's in the Box?
1*RB27B two way radio

1*Battery

1*Belt clip

1*Lanyard

1*USB Base

1*User Manual

1*adaptor
Product Reviews
---

casualprepper

Good reception radio RB27B

This gets really good reception actually super clear radio which I really like, so every time came and I get a new radio one of our basic tests on this thing is to try and get from my house to his house which is about a mile, loud and clear.