NOAA Weather Forecast and Weather alarm function
1500mAh li-ion battery can last whole day use once be fully charged; low battery alert function helps you keep the walkie talkies always in power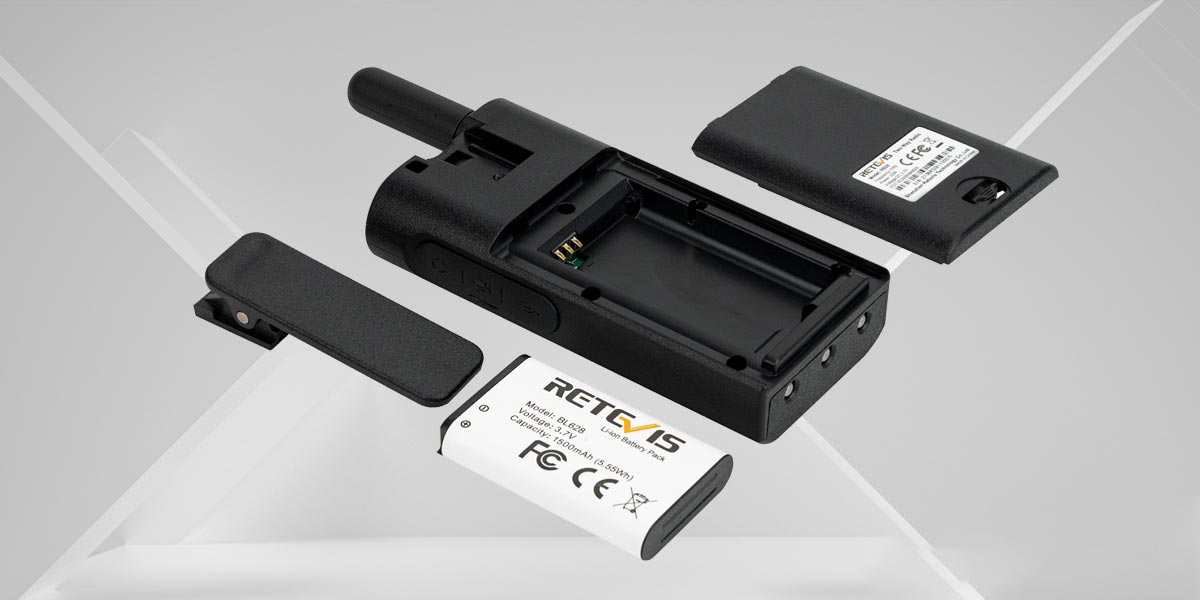 Designed with VOX hands free, supports PTT push to talk and voice activation talking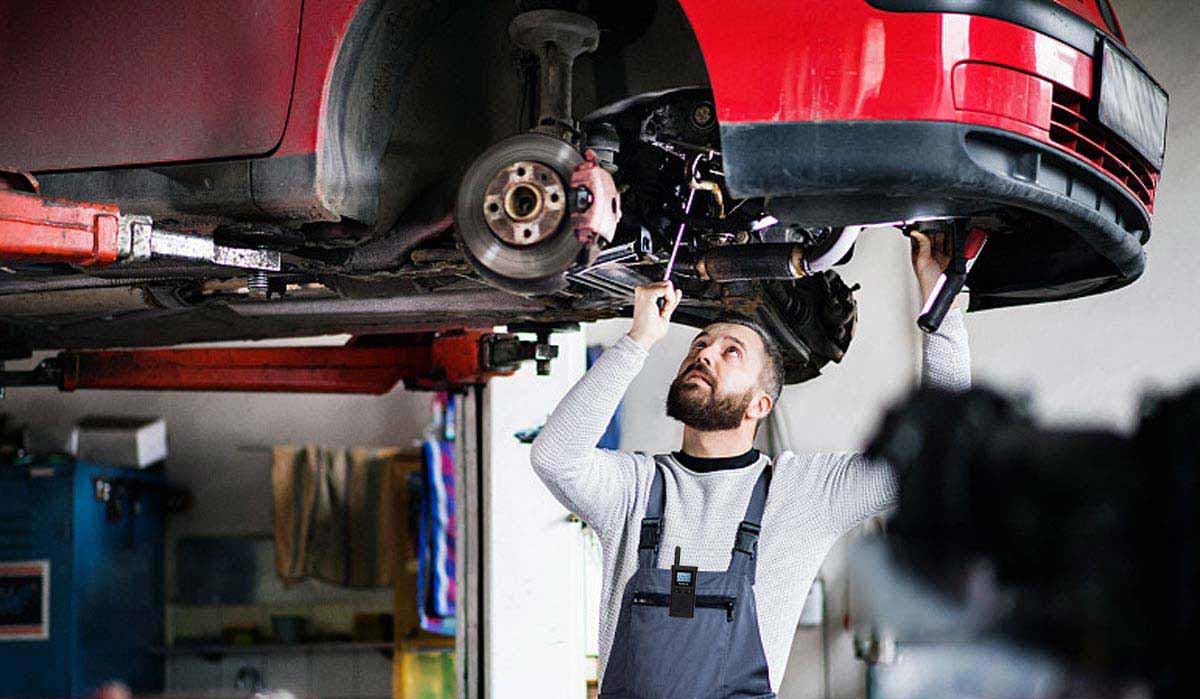 With 1.28 inch screen and Type-c charging cable (1 on 2)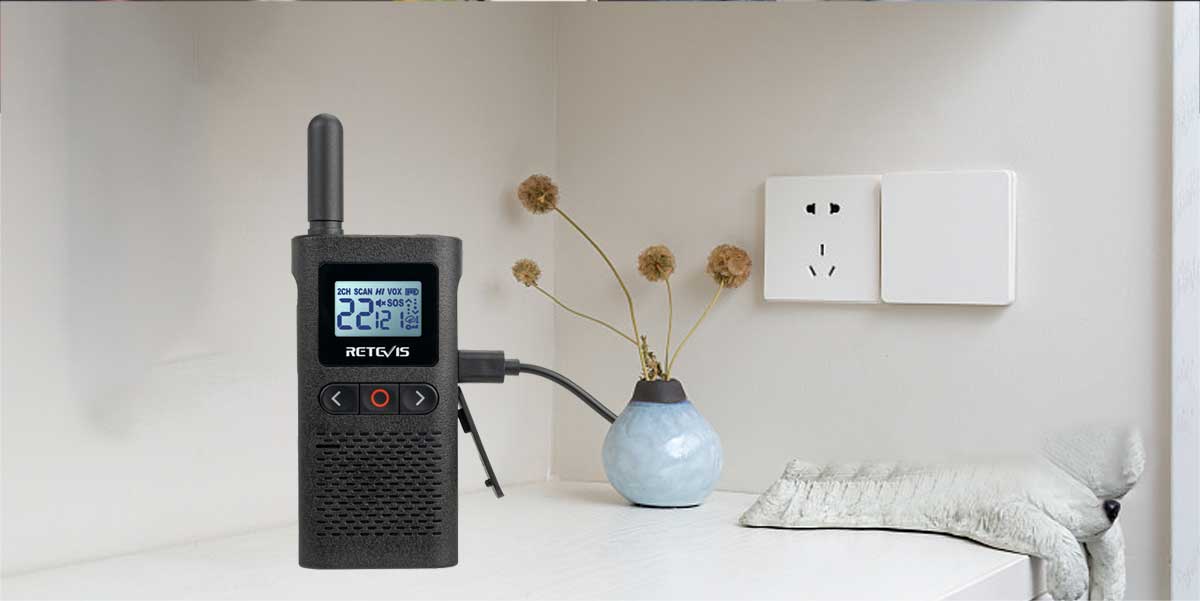 Frequency Range: 462.5500 - 467.7125 MHz (RX & TX)
Memory Channel: 22 FRS Channels + 11 NOAA Weather
Operation Voltage: DC3.7V ±10%
Battery Capacity: 1500mAh (li-ion)
Step frequency: 5KHz
Working time (5:5:9): 12 Hours
Antenna Impedance: 50ohm
Item Dimensions: 105*52*21 mm
Weight: body 82.7g battery 38.3g total 128g (include battery, belt clip)
Electrical Properties:
GENERAL
TRANSMITTER
RECEIVER
Frequency Range
462.5500~467.7125MHz
Output power
2 W / 0.5 W
RF sensitivity
≤0.25uV
Channel capacity
22 CH
Adjacent channel power
≥60dB
Opening sensitivity
≤0.20uV
Working Voltage
3.7 V
TX current
≤1.35A
Audio output
≥300mW
Antenna impedance
50Ω
Spurious radiation
≤7.5µW
Receive current
≤410 mA
Step frequency
12.5KHz
Modulation limited
≤2.5kH
Waiting current
≤20mA
Time out timer(TOT)
VOX feature
Busy Channel Lockout
Keyboard Lock (Auto/Manual)
Squelch level(0-9 grades)
Auto power saving function
Audio Compand
Monitor function
CTCSS/DCS Encode/Decode
Low power indication/alarm
Scan function
Call ringtone (10 group)
2-pin Kenwood accessory port
License-free FRS two way radios
22 channels available
NOAA Weather Forecast and Weather alarm function
A small walkie talkie radios
NOTE: Programming software: please click "

support

" to download
Order Handling Time within 3 Working days(Pre-sale products excluded).
7036 PEOPLE ARE LOOKING FOR THIS PRODUCT
What's in the Box?
2*RB28 Two Way Radio

2* Li-ion Battery

2* Belt Clip

1*USB Charging Cable

1*User Manual
Product Reviews
---

Ashish Rawat

pocket radio

Good pocket size radio, and it is thin, which is suitable for me.

I bought a Xiaomi walkie-talkie before, their usb charger is substandard, so I can't use other usb cables for charging, but the retevis usb charger is compliant, I can use other cables for charging, for me It is very convenient.

Yehudi Tomas

license-free radio, NOAA weather forecast

I bought a few pairs of license-free radios for my farm. They can be operated without additional knowledge, very easy to use, and the cost is low. I really like the NOAA weather forecast function of the walkie-talkie, which can prepare the farm workers in advance.

This walkie-talkie is very small. My children and I often use it. The six- or seven-year-old children can grasp it very well, and they will not be unable to hold it. I have never told my child how to use it. He is very smart. Yes, it's ready to use. The small walkie-talkie is perfect for me and my kids.

Wayne Smith-langridge

small radio, easy to carry,

They look good. small radio, easy to carry, Maybe for children that are camping. should outdoor walkie talkie for kids

Neat little radio in a stylish formfactor.

Rich

small design, NOAA Weather alert

Retevis always has some interesting new products, some good ones, Retevis rb28, small design, NOAA Weather alert, I would love to try some cheap DMR models like the RB25 for their super low prices.

Lexy

loud and clear sound, work great

They are loud and clear sound and work great, good for areas that have no cellphone service and it goes over 1.5 miles if its open.

TM

Small radios, USB-C charging

It's easy to say that in the segment of license free two-way radios these are a great buy. For $89 (as of Feb. 22) these are above most other sets and lightyears ahead of the 'blister pack' radios available at most Sport Goods stores. The design is modern, ergonomic and professional. Small radios,They feel good in hand, buttons are easy to find. There is no shame in using these instead of the far more expensive Motorolas. Via USB-C charging is the way to go. They can stay in a vehicle, at a desk, or workshop utilizing existing chargers. Cradles are nice, but they also come with an extra wall wart and need dedicated space. Mic/Phone and USB port are protected with a rubber cap. Another smart design feature is that the cover can be rotated away from the plugs. On many radios, they don't and break off easily. In size they are pretty much in line with other radios. The Baofeng in the photo is notably smaller, but bear in mind that it's technically more expensive and also by the rules not a license free radio. The Retevis packs it taller but with a smaller side profile. IMO that makes it more comfortable carrying it on a belt or pocket. The clip is plastic and might or might not break, depending on how the plastic ages over time. It looks sturdy though. It can be removed without tools but is a bit of a fingernail killer. They are not as rugged as some other dedicated outdoor radios, but in my experience many tough looking walkie talkies don't hold up to the expectations anyway. So

Aaron

license-free radios, compatible with GRMS radios

I tested to about .5 miles with out issues, and expect to easily get to at least 1 mile outside where I live. The documentation indicates these radios are also programmable - but that means you need a cable, a PC and programming SW. My favorite part, is that FRS radios, which do license-free radios, are compatible (use the same frequencies) with GRMS radios which do required licenses since they can go up to 50W. That means I have spare radios to hand out to those in the party/convoy that want to be in communication but don't already have a FRS or GMRS radio available. It also comes with a 2 year radios warranty - not too shabby. If there is an annoyance - when you turn the radio on or off, it seems to want to do so at nearly full volume. It will quickly go down to whatever volume you have set - perhaps not a bad thing if you want to be warned in the event it accidentally is turned on.