RB689 long rang radio with bluetooth headset
US$65.99
Free shipping on orders over $50
US$ 65.99
-100%
Bluetooth Compatibilty
Built-in LED Flashlight
LED Digital Display
2600mAh Large Battery Capacity
OverView
RB689 UHF Bluetooth Two Way Radio
Retevis RB689 UHF Bluetooth two way radios are the perfect way to stay connected while on the go.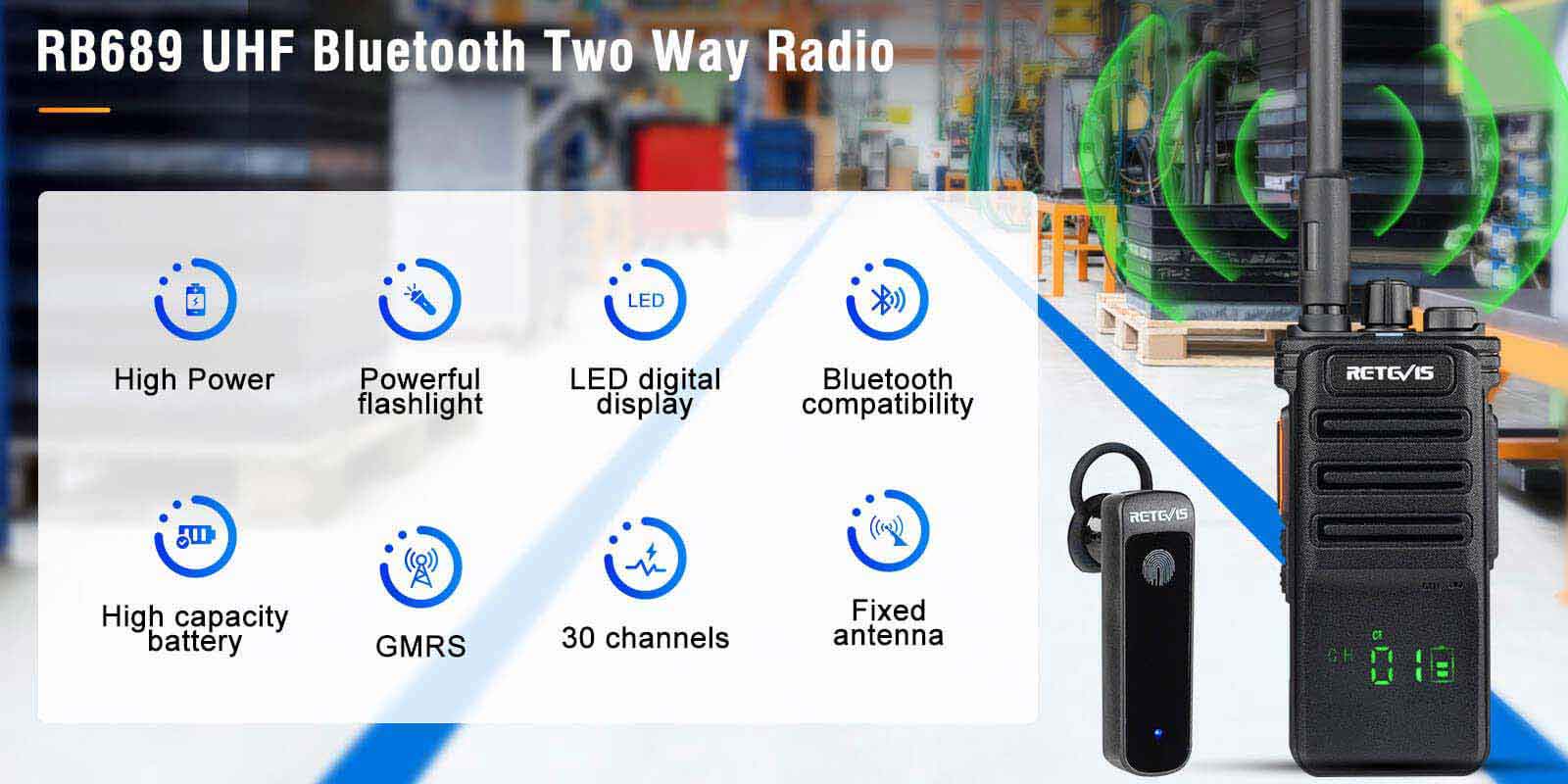 High Power
With 10W high power, the radio has a wide range. Even you are far away from your colleague, you can easily communicate with each other. (Note: The default power is 5W).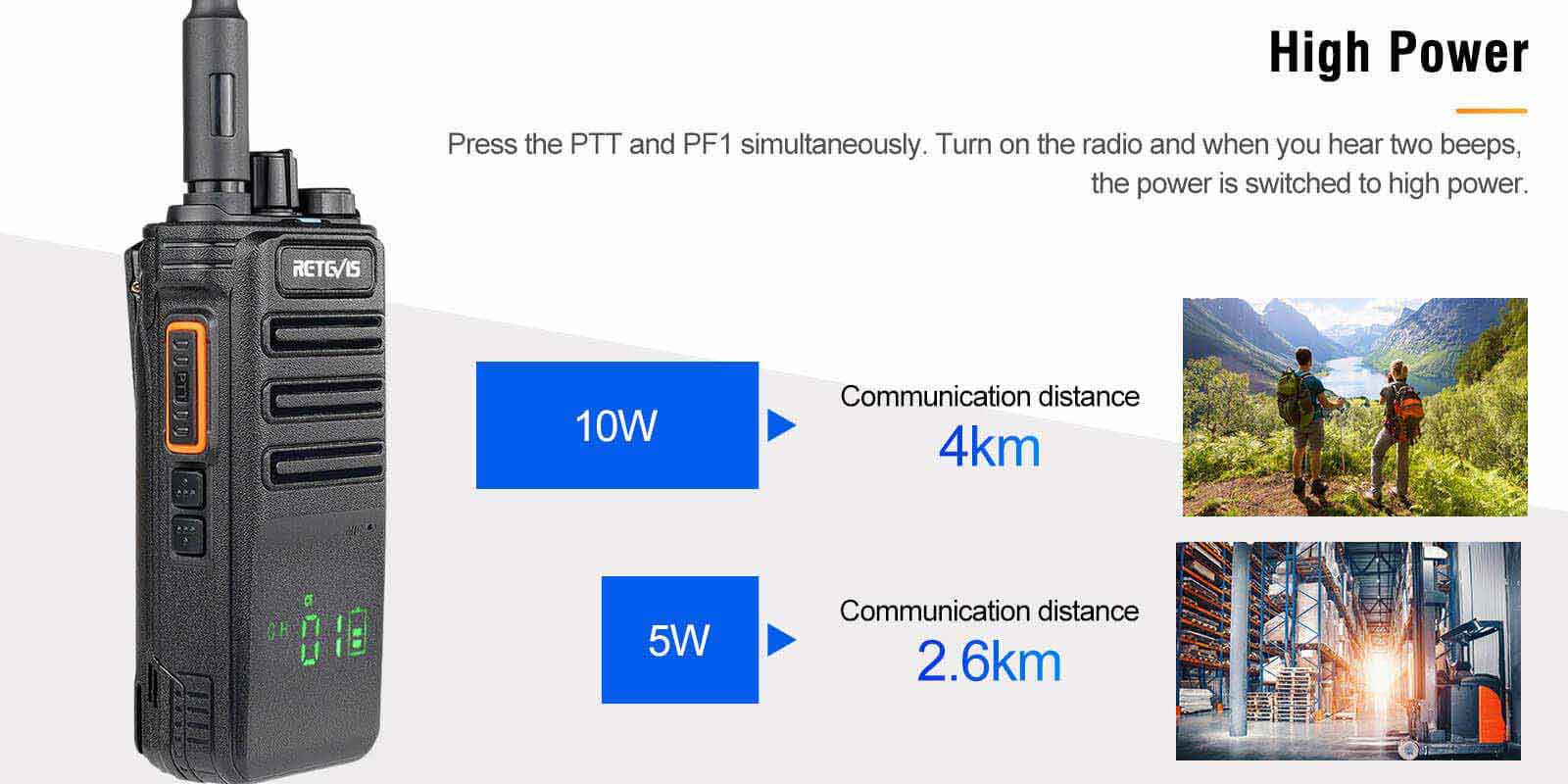 Long Range
The high power and long antenna help RB689 receive strong signals and cover long range.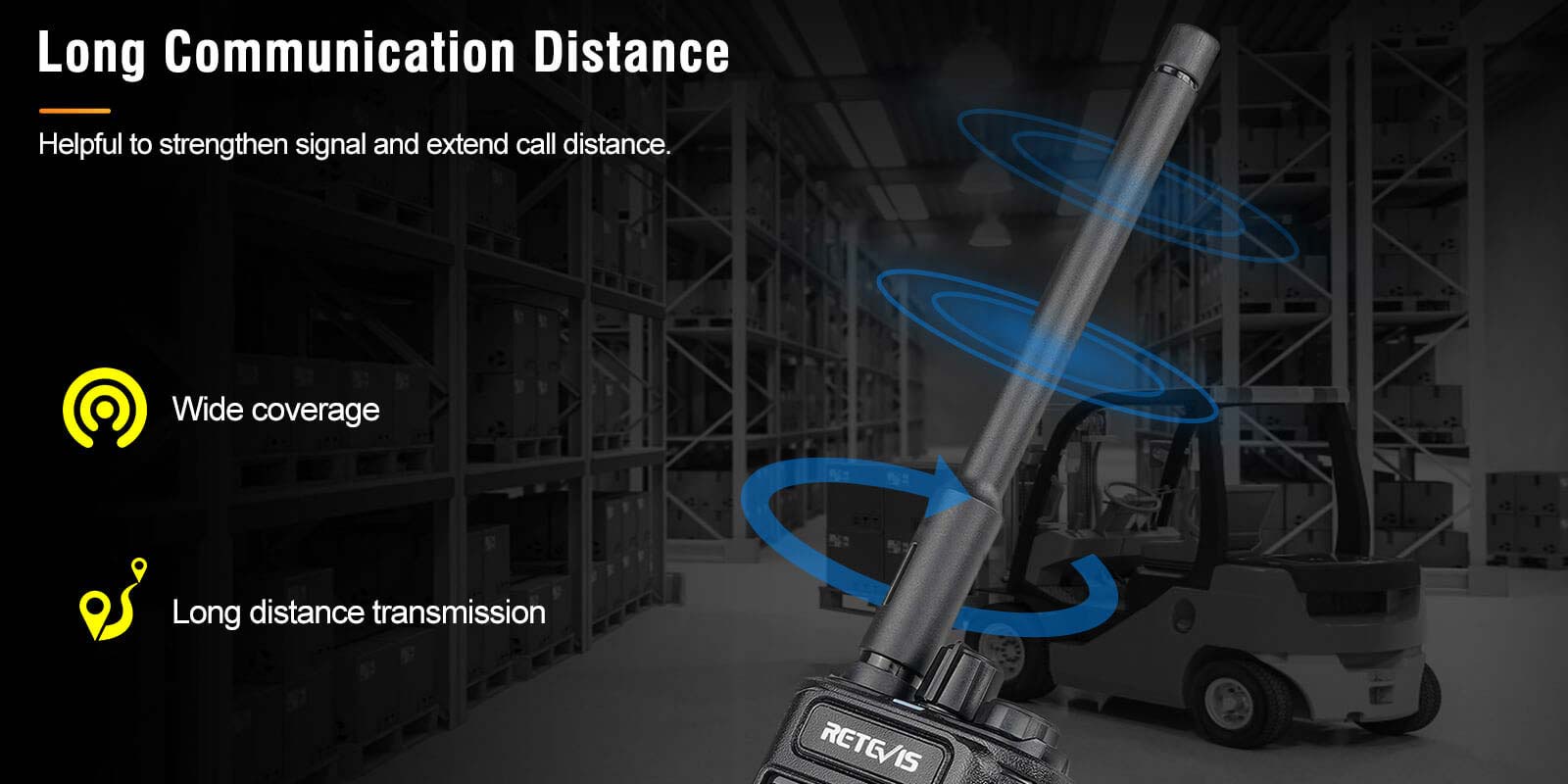 Bluetooth Compatibility
RB689 comes with a newest Bluetooth headset, and the built-in Bluetooth functionality is convenient. The side keys can be customized to turn on and off the Bluetooth pairing function. The bluetooth headset can be compatible with other bluetooth devices.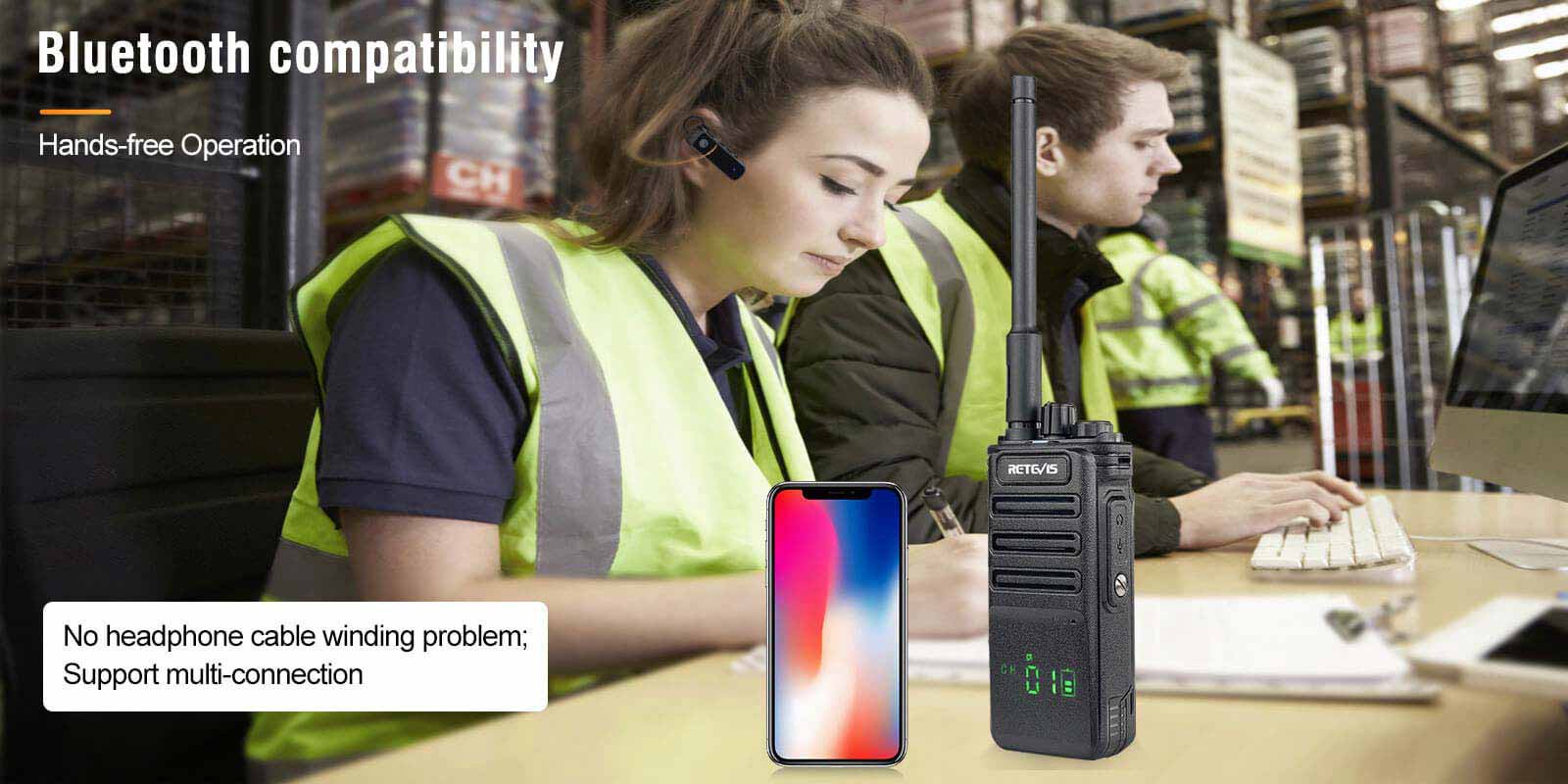 Powerful Flashlight
On the top of the radio, there is a 10 mm torch. It will emit white LED light for illumination. The beam here is wide enough, with such a flashlight you can easily shine on the path at night, or walk through a dark basement.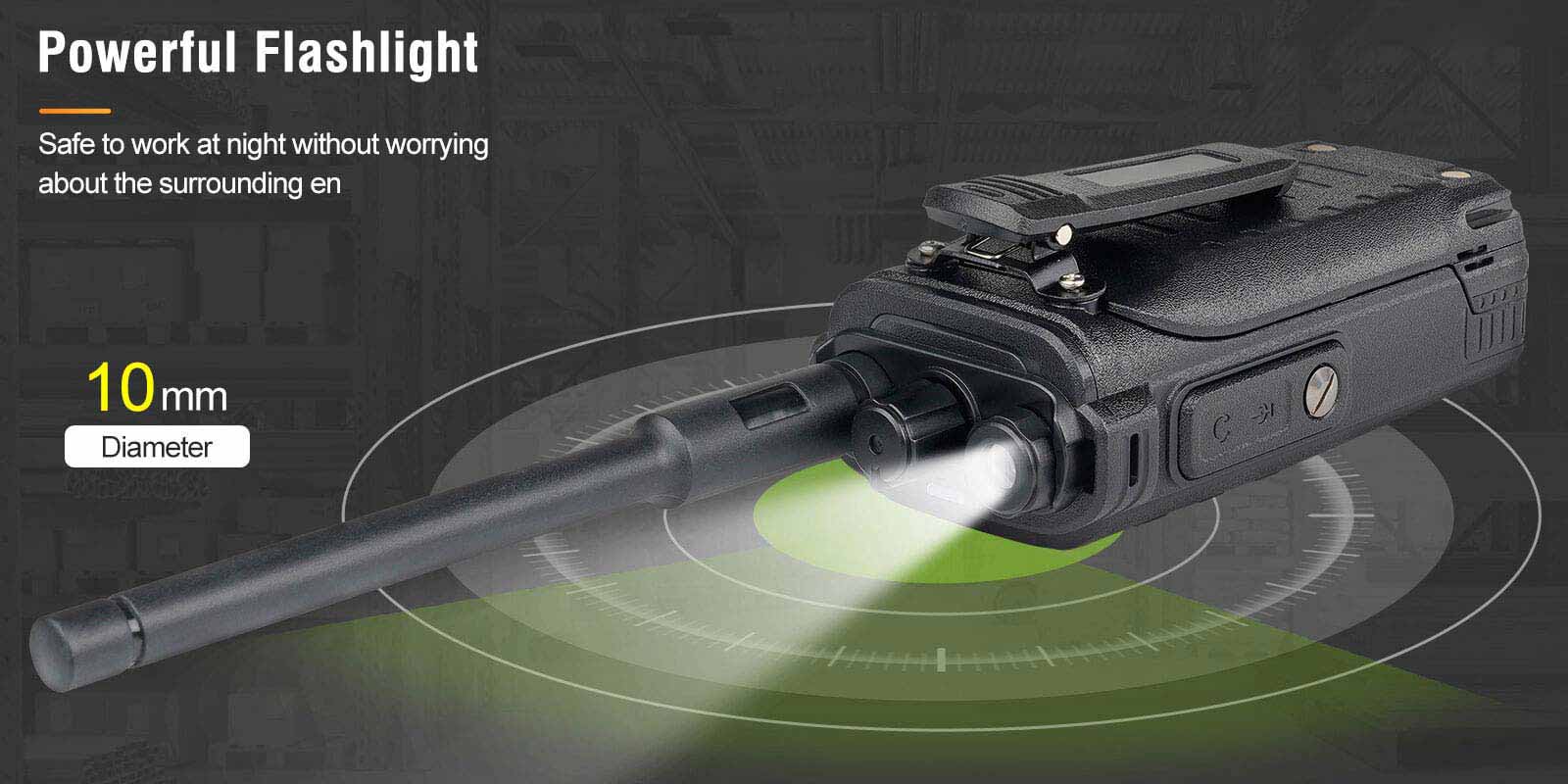 Large Battery Capacity
RB689 comes with 2600 mAh large battery capacity. In power saving mode, the radio's standby time up to 120 hours, while its working time up to 12 hours. It also comes with a sturdy desktop charger station for charging.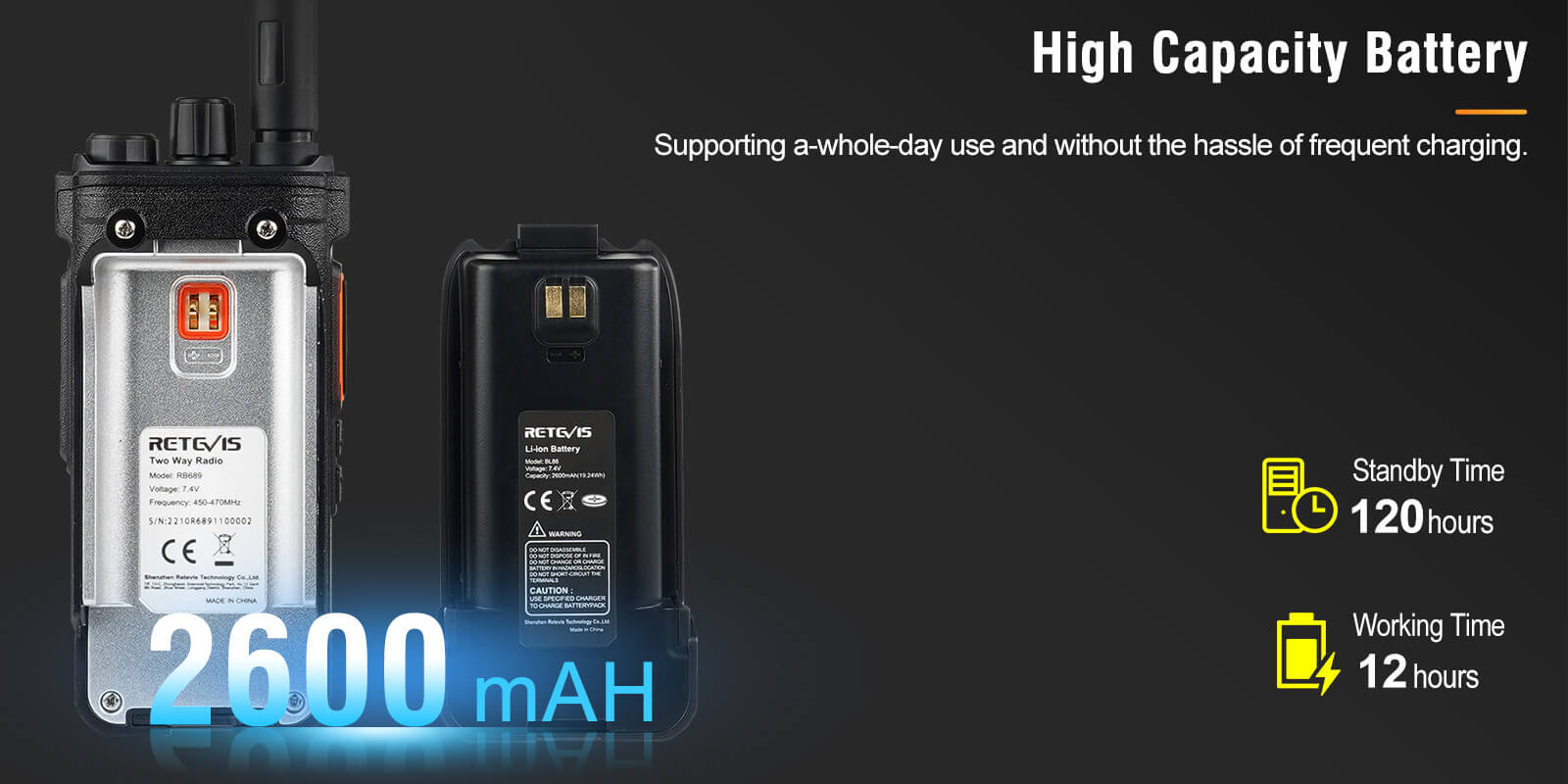 LED Digital Display
RB689 is built with a hidden display, which is so different from other radios with display. When turn on the radio, you will see its hidden display digital tube display. It is easy to check current channel and power status on the display.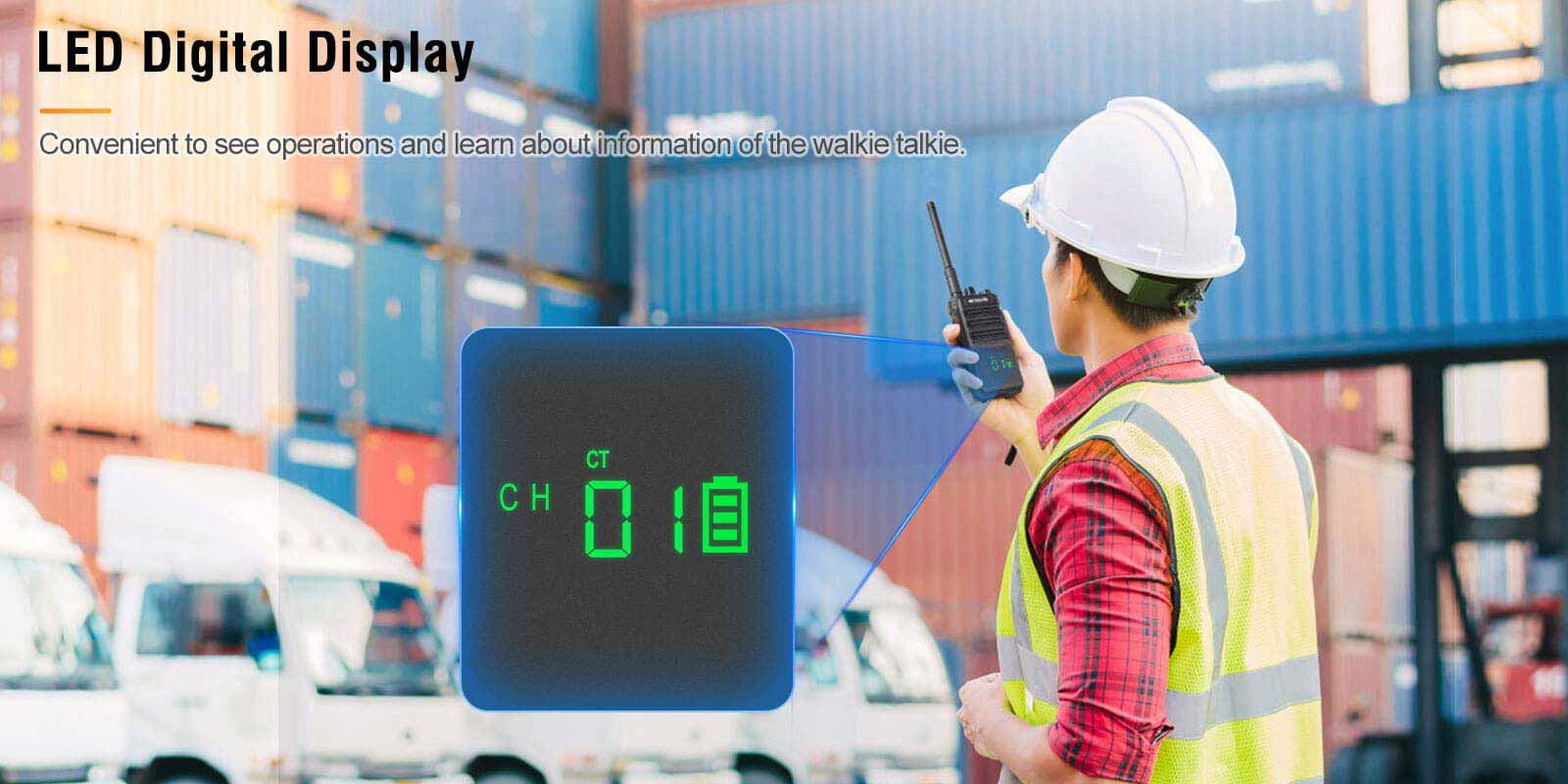 Multi-Charging Methods
USB charging gives you more choices to charge the radio, such as power bank or computer.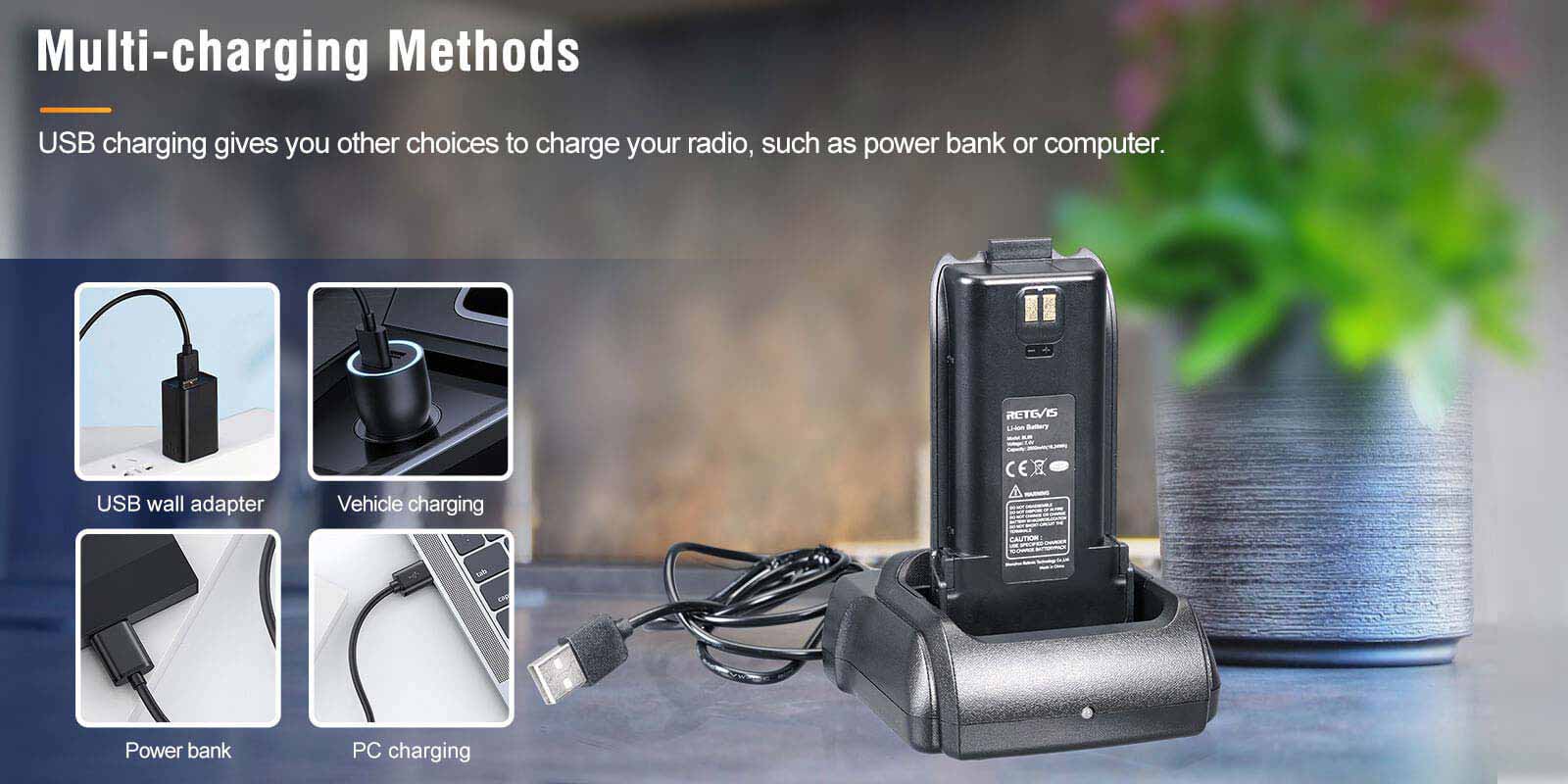 Wireless Data Transmission
With this function, you can let two RB689 copy the settings with each other without setting them by software from the PC. This function will make the communication between two radios more efficient.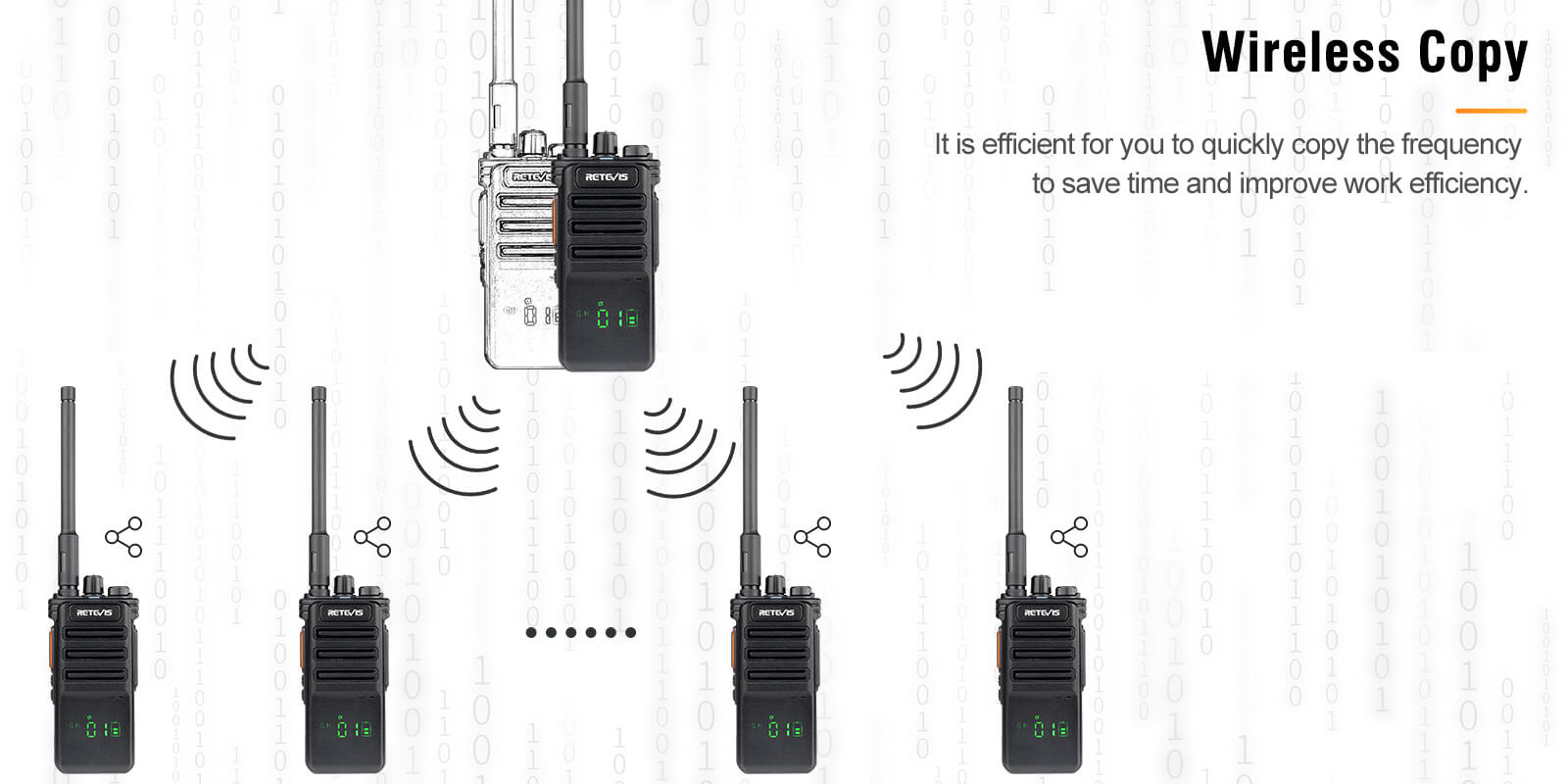 Local/Romote Alarm
This function can be customized as a side key shortcut by software. You can choose to turn on local alarm or remote alarm. Local alarm can let the radio send emergency alarm tones, while remote alarm can send the alarm on another radio.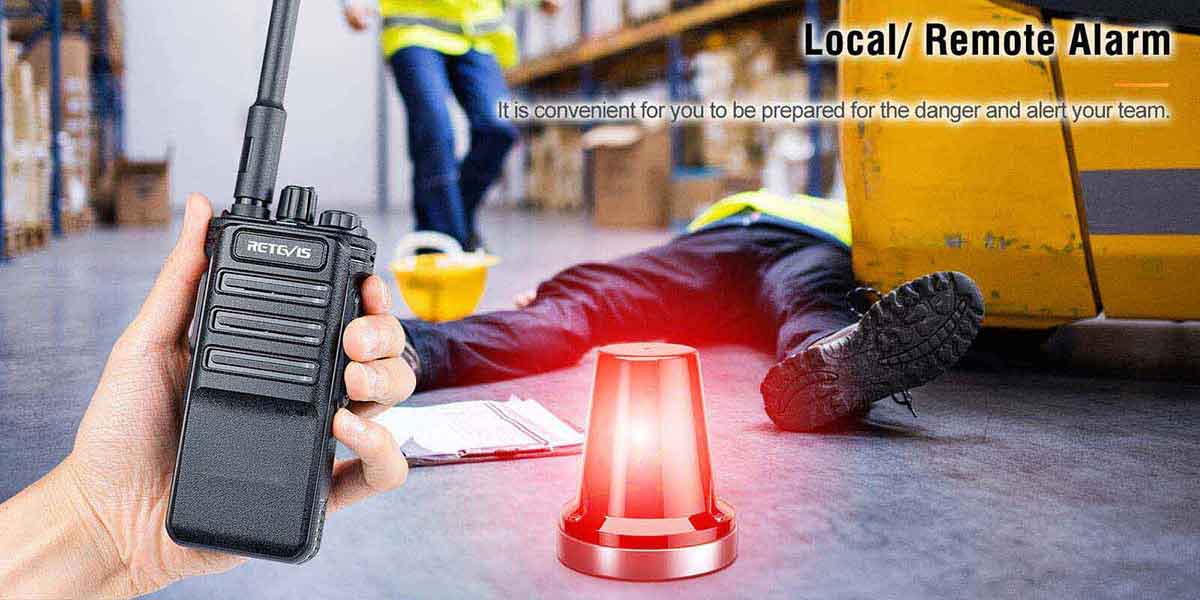 Multiple Applications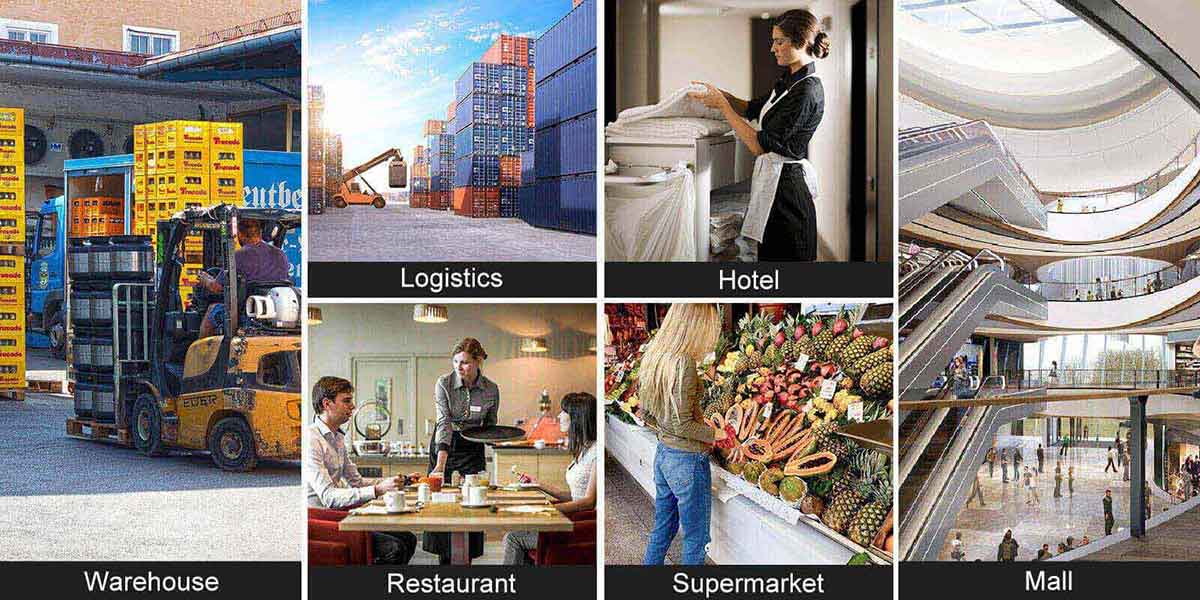 Function Keys On RB689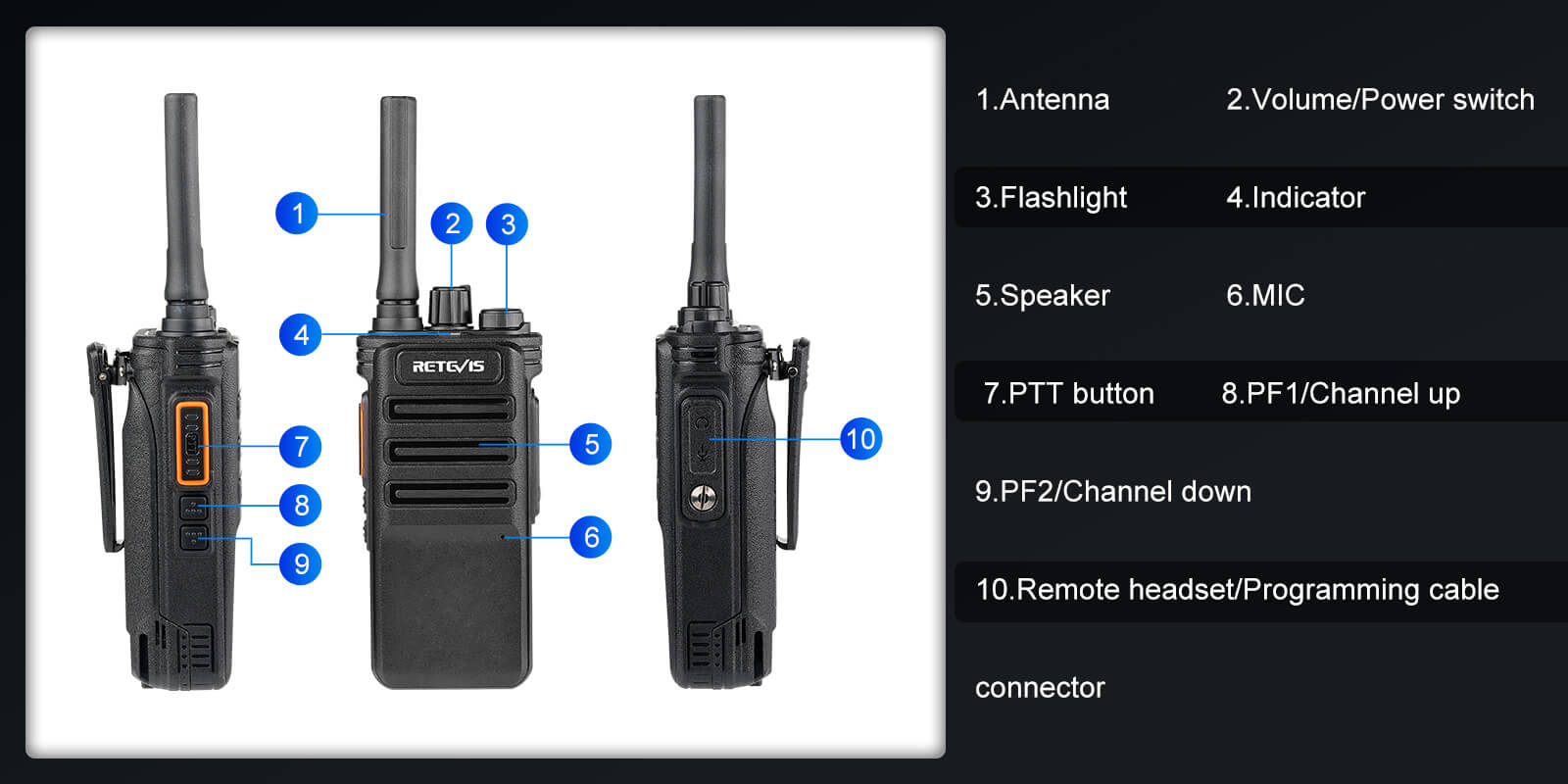 Function Keys on Bluetooth Headset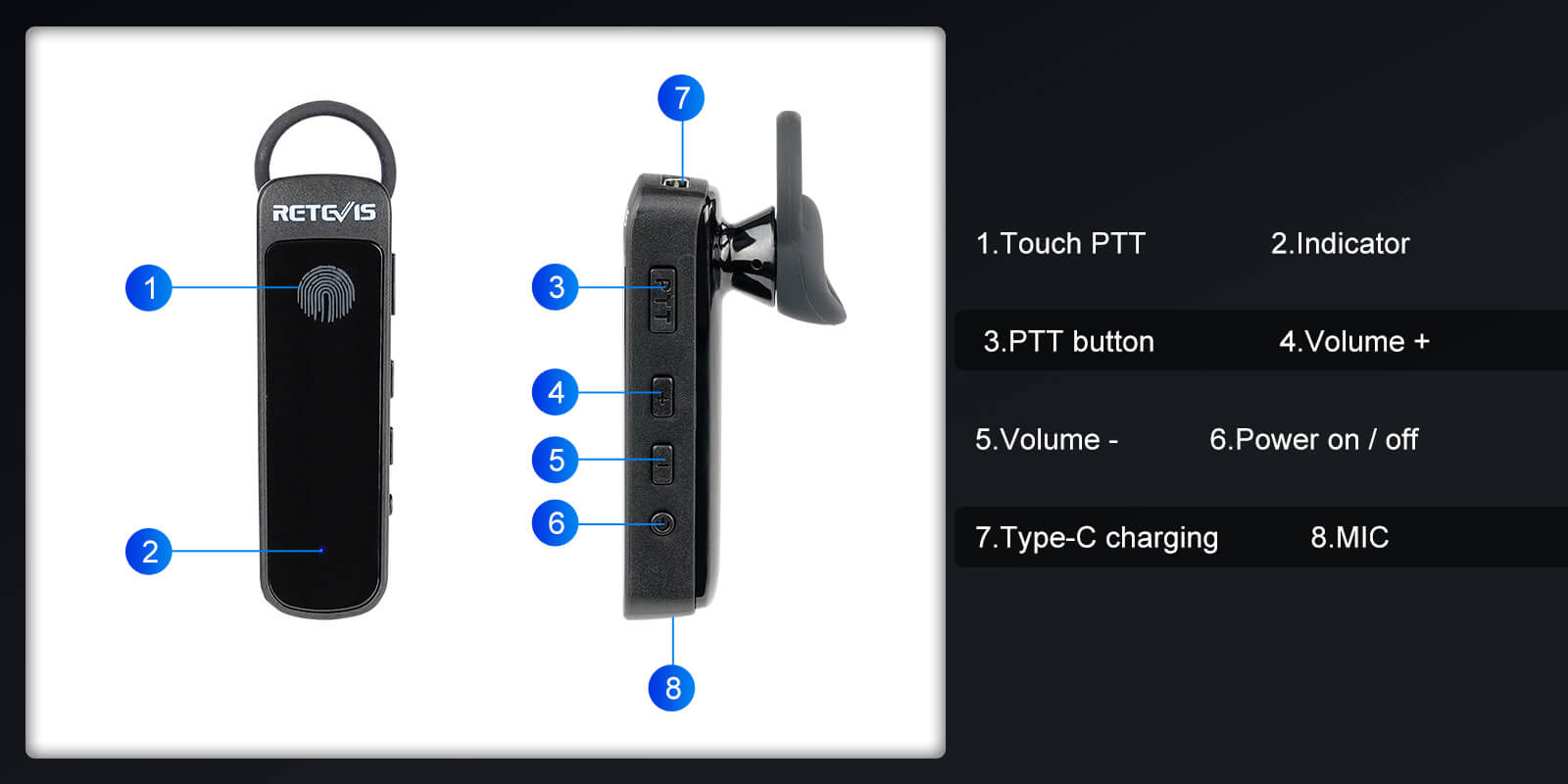 RB689 Basic Specification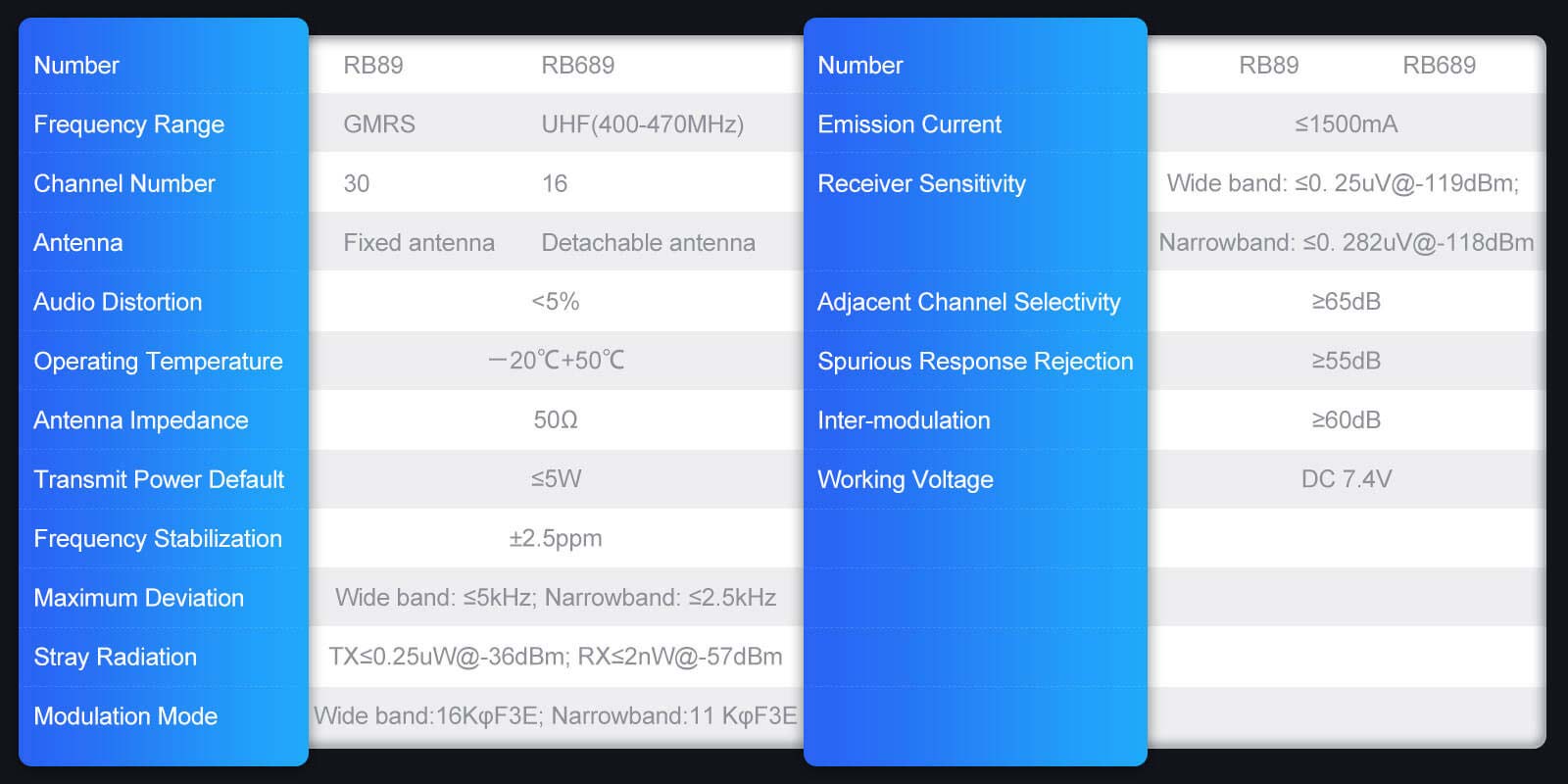 Bluetooth Headset Basic Specification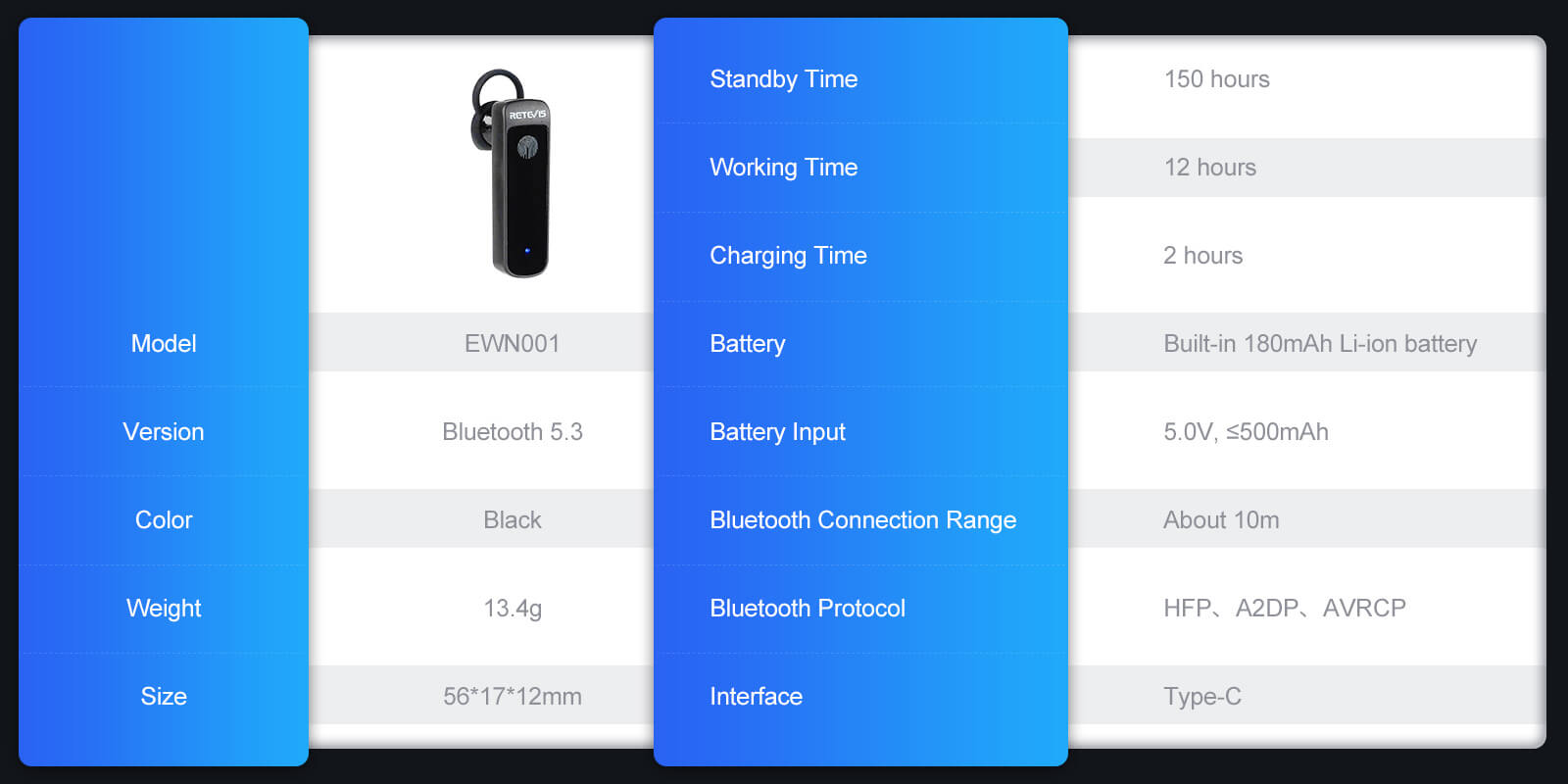 RB689 Package Includings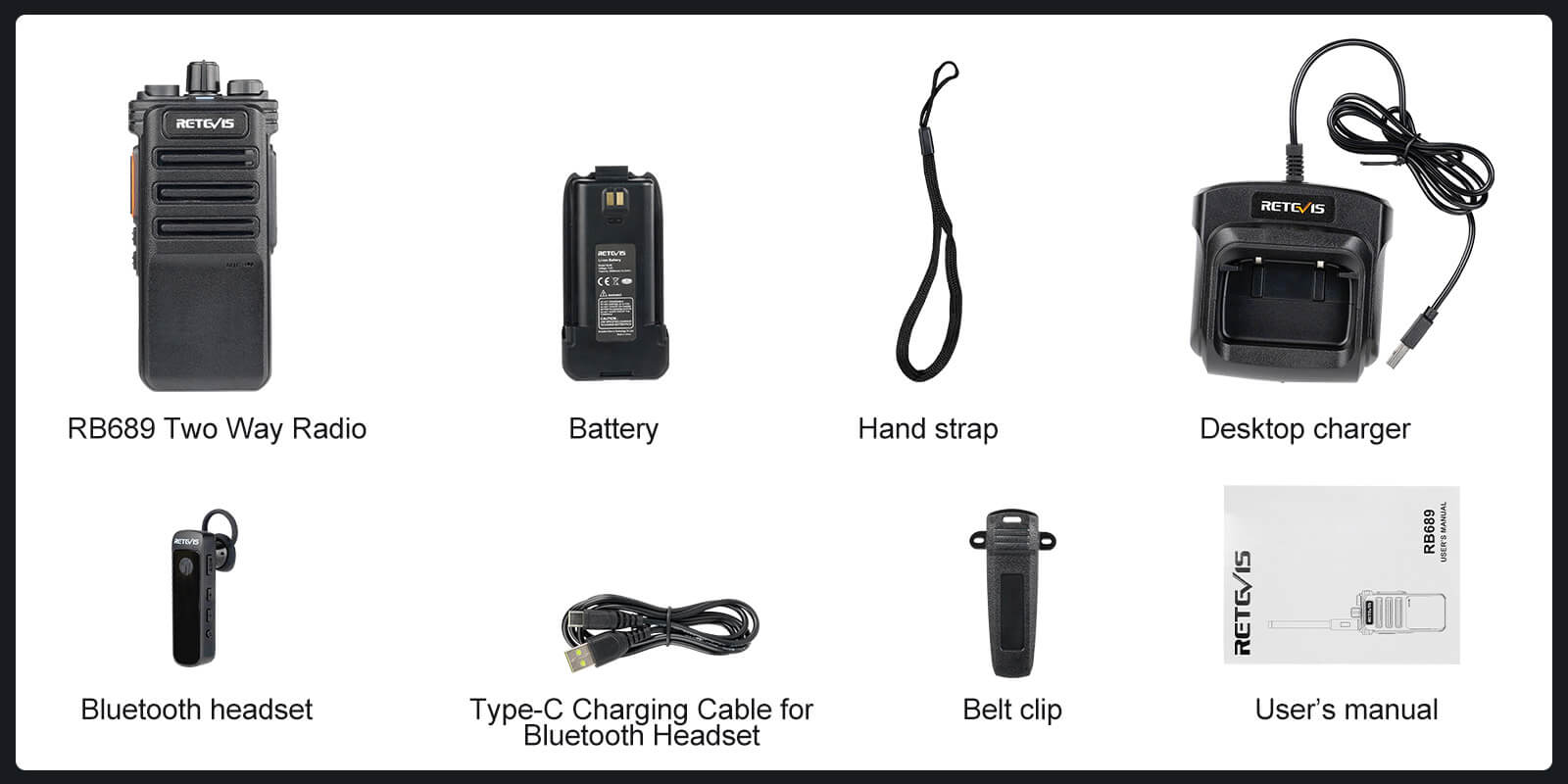 What's in the Box?
Standard Accessories:

●1 xTwo Way Radio
●1 x Battery
●1 xBelt Clip
●1 xHand Strap
●1 x Type-C charging line
●1 xDesktop Charger
●1 xBluetooth headset
●1 xUser Manual
●1 X Antenna
● 1X adapter
Spec
Frequency range

UHF(450-470MHz)

Channel number

30/16

Audio distortion

<5%

Operating temperature

-20℃+50℃

Antenna impedance

50Ω

Transmit power

≤5W

Frequency stabilization

±2.5ppm

Maximum Deviation

Wideband: ≤5kHz;

Narrowband: ≤2.5kHz

Stray radiation

TX≤0.25uW@-36dBm; RX≤2nW@-57dBm

Modulation mode

Wideband:16KφF3E;Narrowband:11 KφF3E

Emission current

≤1500mA

Receiver Sensitivity

Wideband: ≤0. 25uV@-119dBm; Narrowband: ≤0. 282uV@-118dBm

Adjacent Channel Selectivity

≥65dB

Spurious response rejection

≥55dB

Intermodulation

≥60dB

Working voltage

DC 7.4V
Feature
● RB689:UHF 16
● Scan
● Monitor
● Squelch
● Power save
● 50 CTCSS codes/210 DCS codes
● VOX
● Channel lock
● Low Battery Audible Alert
● TOT
● Alarm
● Bluetooth
Support
Firmware/Software
---
WIN11-DRIVERINSTALLER

The win11 driver is compatible with win10, win8 and win7 systems.