RB86 20W Waterproof GMRS Mobile Radio
$168.99
Free shipping on orders over $50
$ 168.99
-100%
Waterproof high power GMRS mobile radio RB86, the perfect communication solution for Jeeps,UTVs, off-road and other vehicles.
NOTE: Programming software: please click "support" to download
Order Handling Time within 3 Working days(Pre-sale products excluded).
13276 PEOPLE ARE LOOKING FOR THIS PRODUCT
OverView
Retevis RB86 Waterproof GMRS mobile Radios
With the nice housing, stability and reliable functions, the perfect communication for off-road, Jeeps,UTVs, and other open-cab vehicels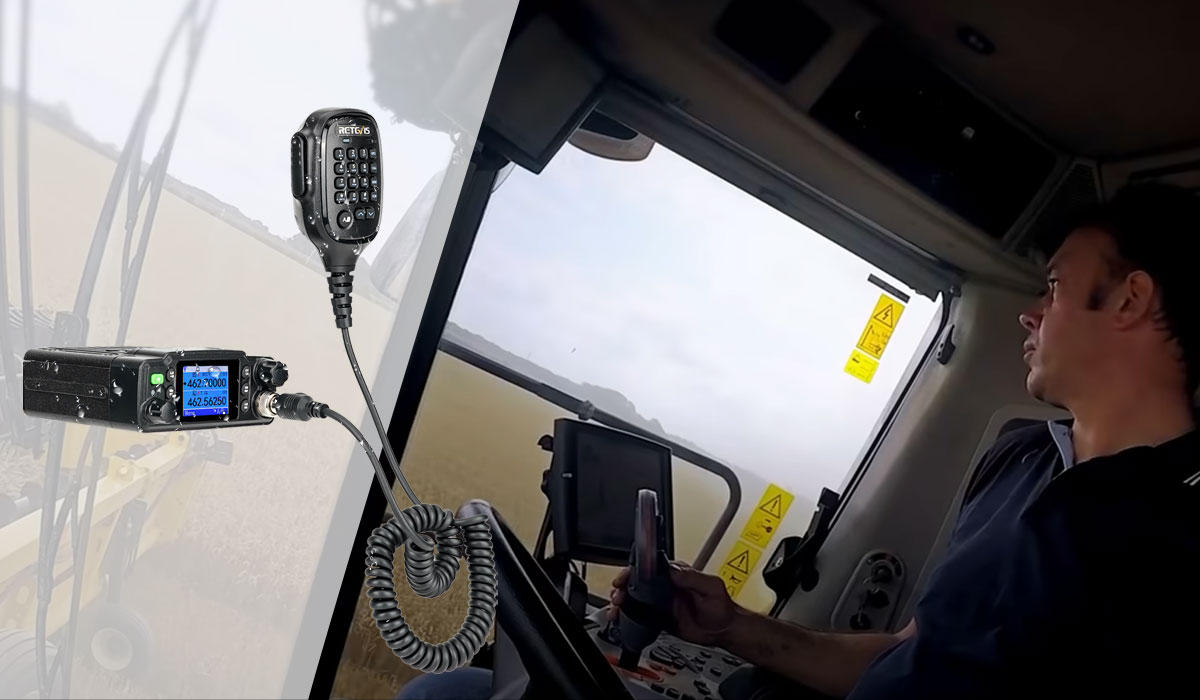 1, GMRS channels+ All band receive.
With 30 GMRS channels, 8-14 channel receive, medium and narrow band adjustable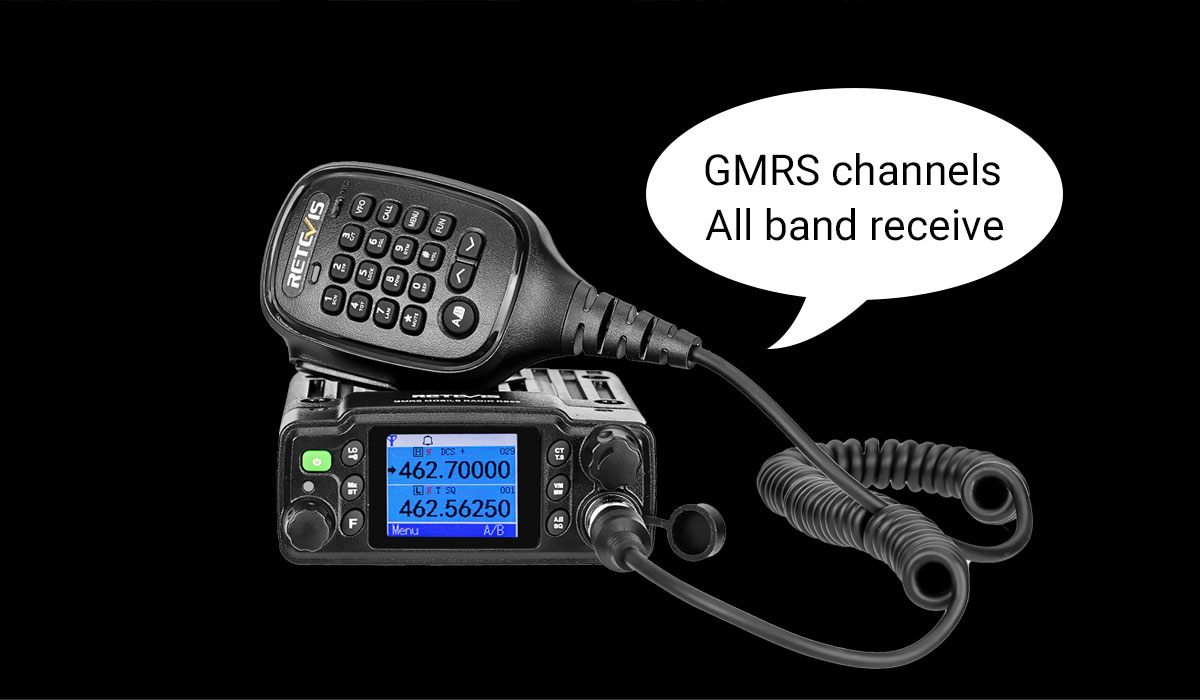 2, IP67 waterproof Mobile Radio
RB86 is the ip67 waterproof GMRS band mobile radio, suitable for all the vehicels such as Jeeps, Farm tractor and so on.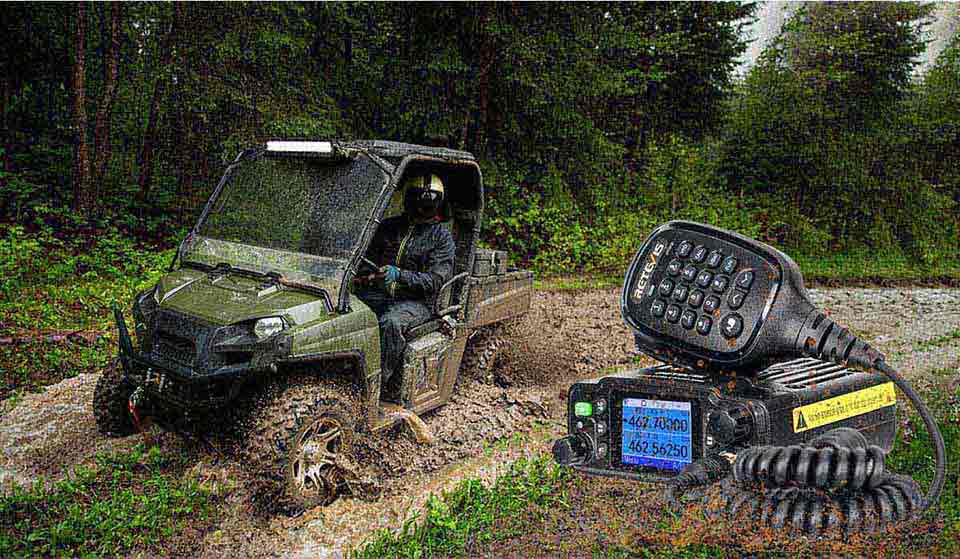 3, High power GMRS band+11 NOAA weather Channels.
RB86 comes with the high power 20w, offer the long range distance. Preprogrammed with GMRS band and GMRS repeater capable. Easy to connect to other GMRS radios and GMRS repeater even on the trail.The NOAA weather function Always help you to get enough ready head of horrible weather.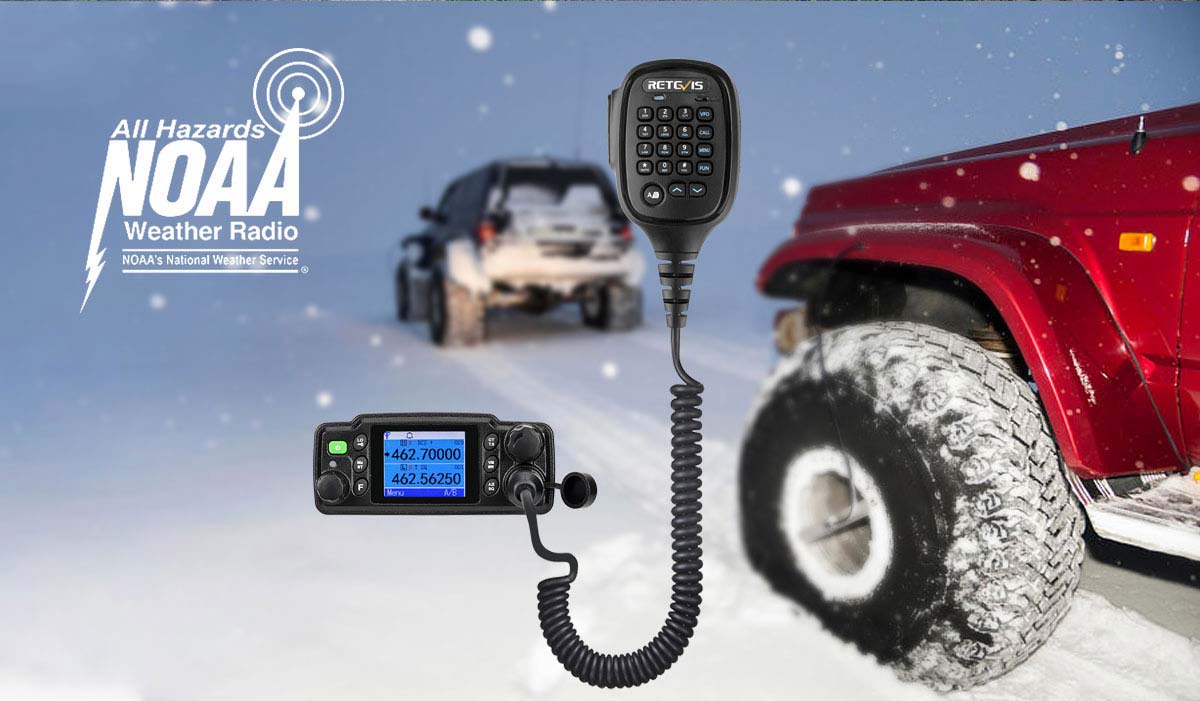 4, Easy to read large display and suitable size gmrs mobile radios.
Colorful LCD display, easy to check the radio information.Suitable size, enought to mount in any vehicels.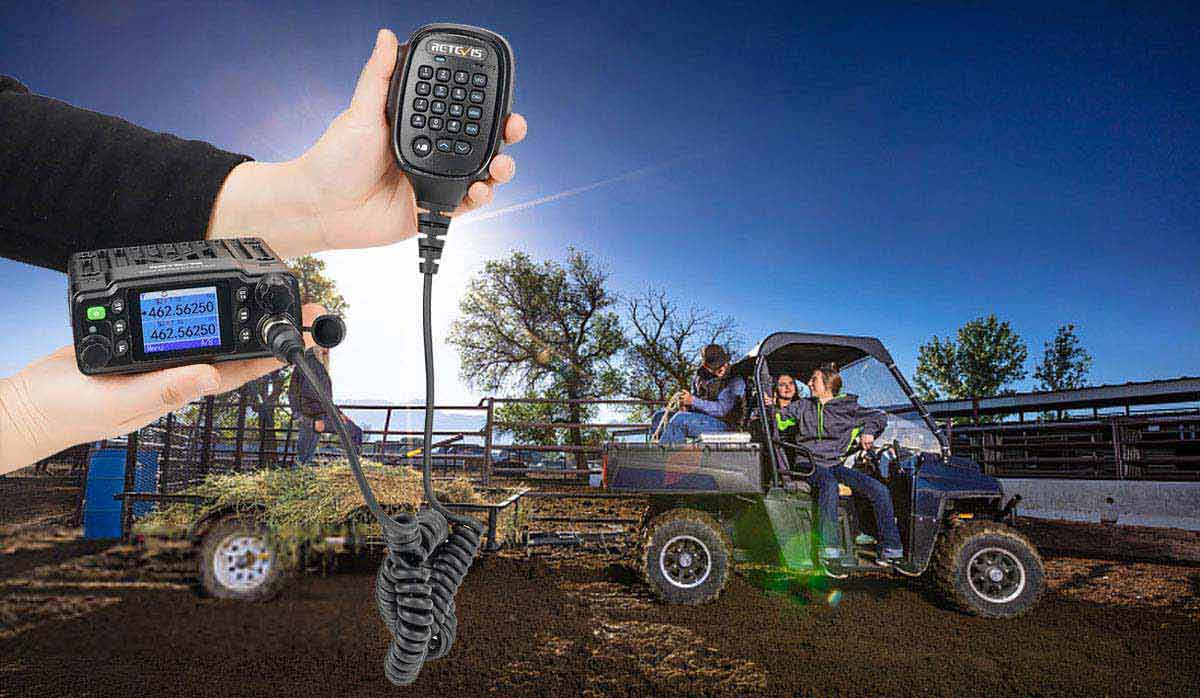 5, Fully Integrated Control Microphone Speaker mic
Lots of functions can be controled by its microphone.Transmit or set other functions easily by its handheld speaker mic.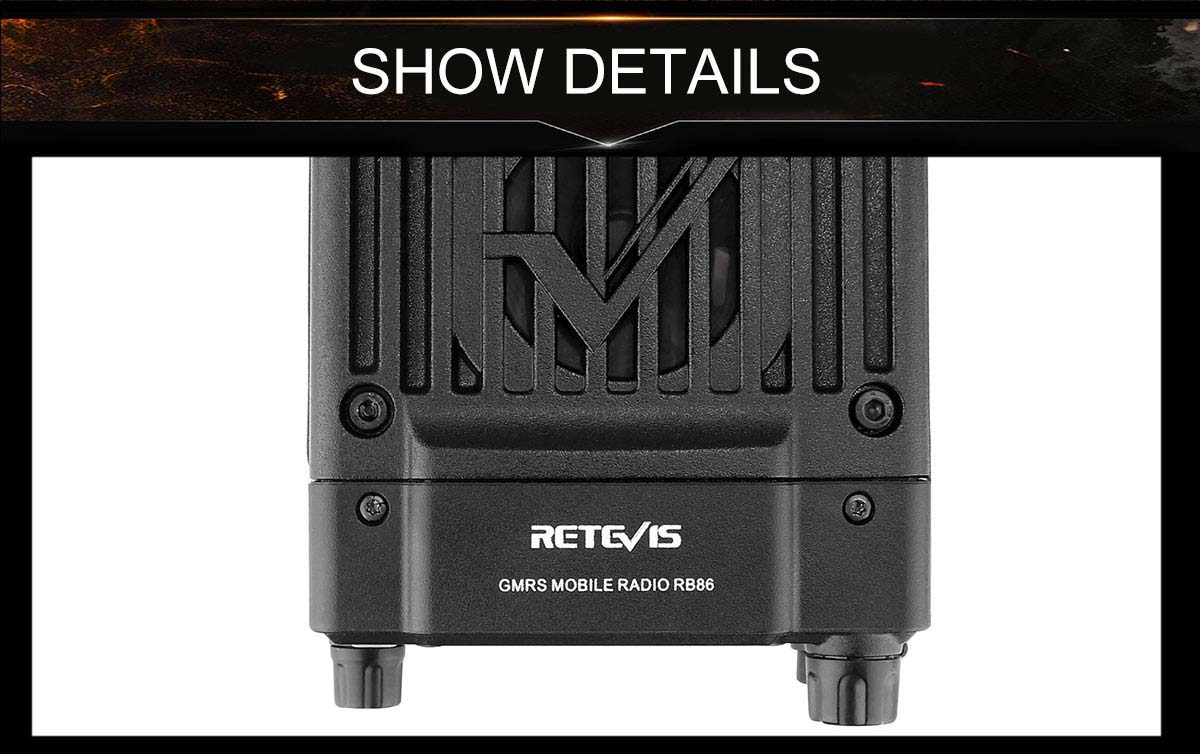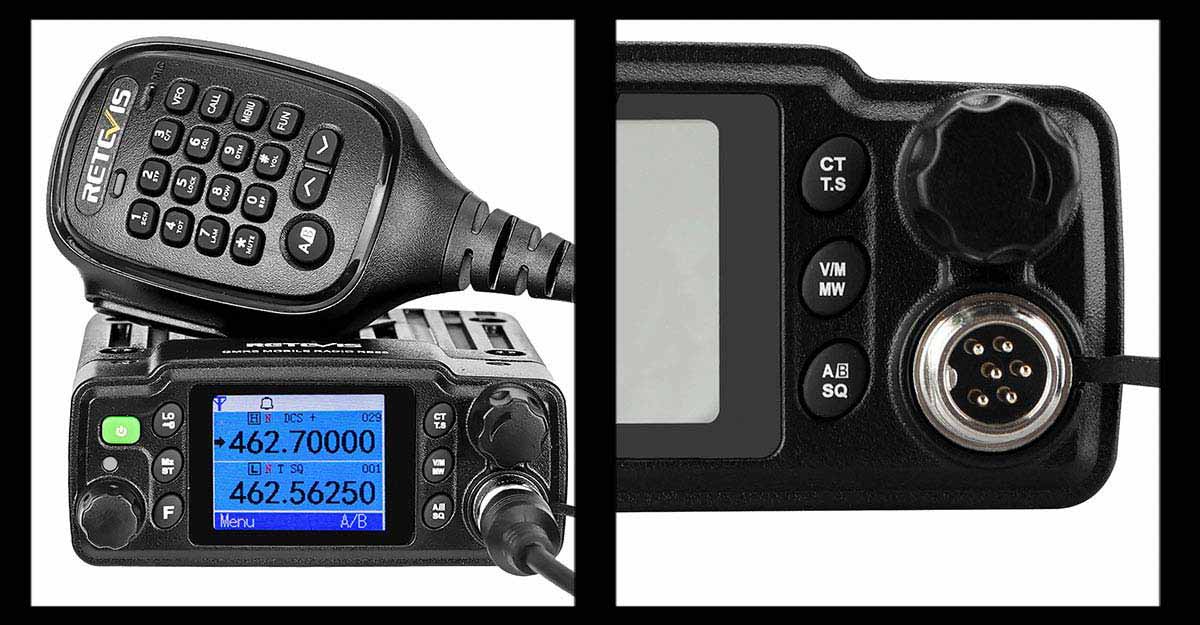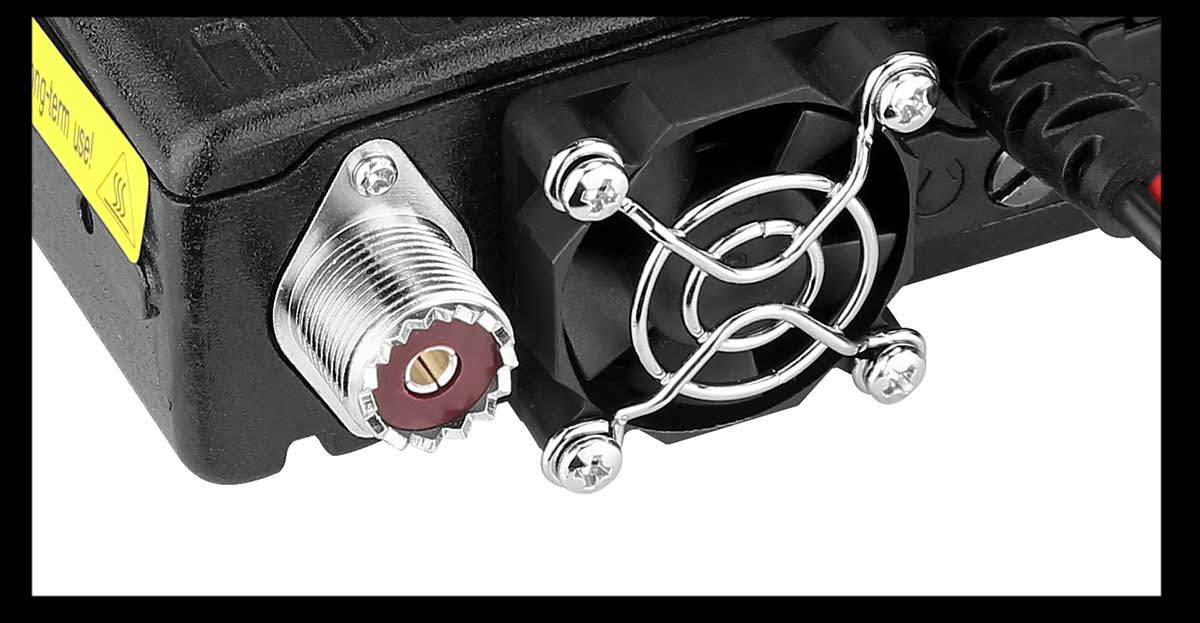 What's in the Box?
Standard Accessories:

RB86 Waterproof GMRS mobile Radio unit x1

Keypad DTMF microphone x1

Mobile mounting bracket x1

DC power cable with fuse holder x1

Screw packs x1

Protection fuses x1

User manual x1
Spec
Description:
Frequency : GMRS
Channel : 30
Frequency stability: ±1ppm
Operating temperature:-30℃~+60℃
Operating voltage 13.8V DC
Dimension 107×125x45mm
Feature
Function:
GMRS frequency
All band receive only
11 NOAA weather channel
Emergency alarming
5 programmable functional keys
IP67 waterproof function
DTMF decoding and encoding
Color LCD Display
2Tone/5Tone decoding and encoding
CTCSS/DCS encoding and decoding
Remote kill/stun and activate
1750Hz tone