High Power
High
Gain
Emerency Alarm
CTCSS
/DCS
Squelch
Vox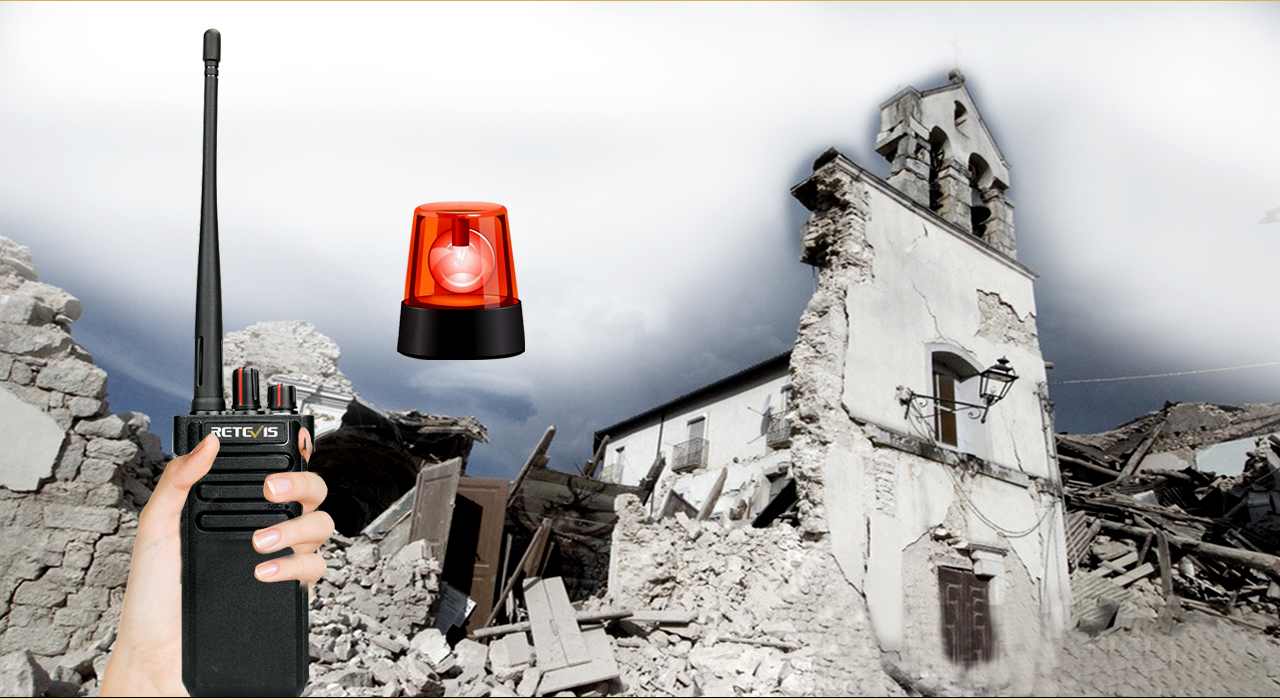 Emerency Alarm
Press the alarm button, and the radio will emit alarm sound or give alarm to other walkie-talkies with maximum sound.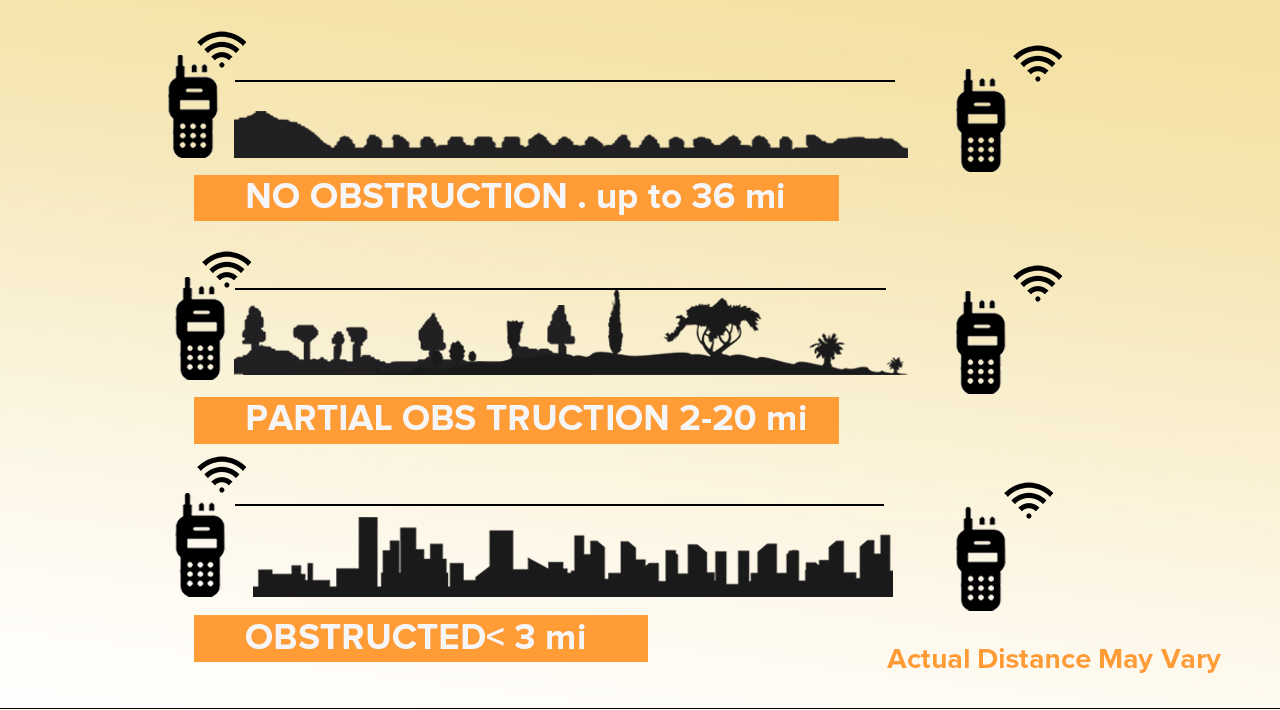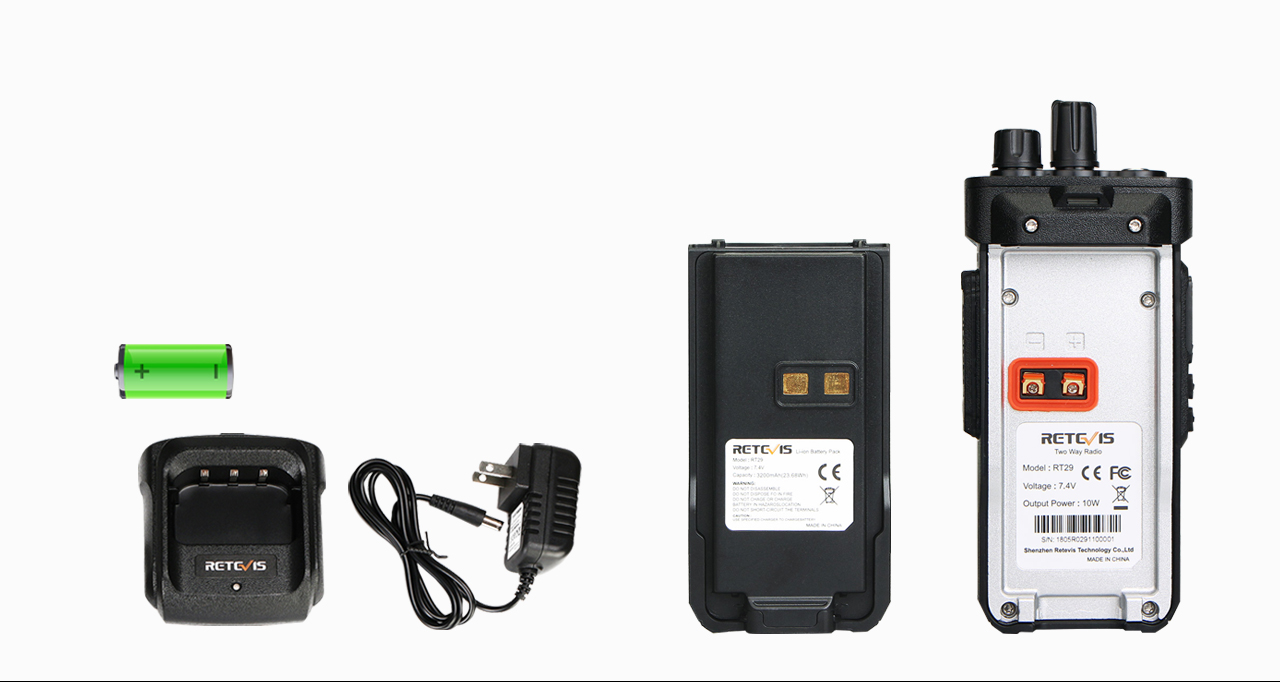 3200 mAh
Li-ion high-capacity rechargeable battery for over 24 hours daily usage and last 250 hours standby time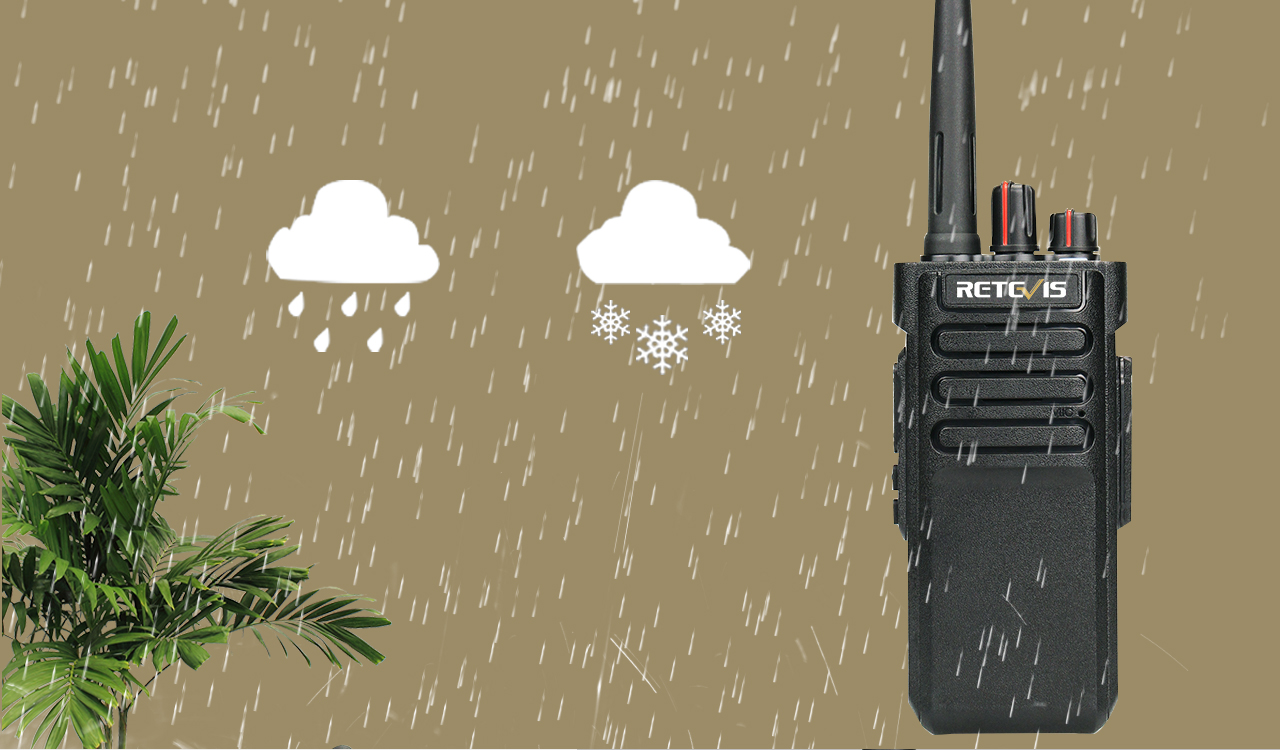 IP67 waterproof two way radio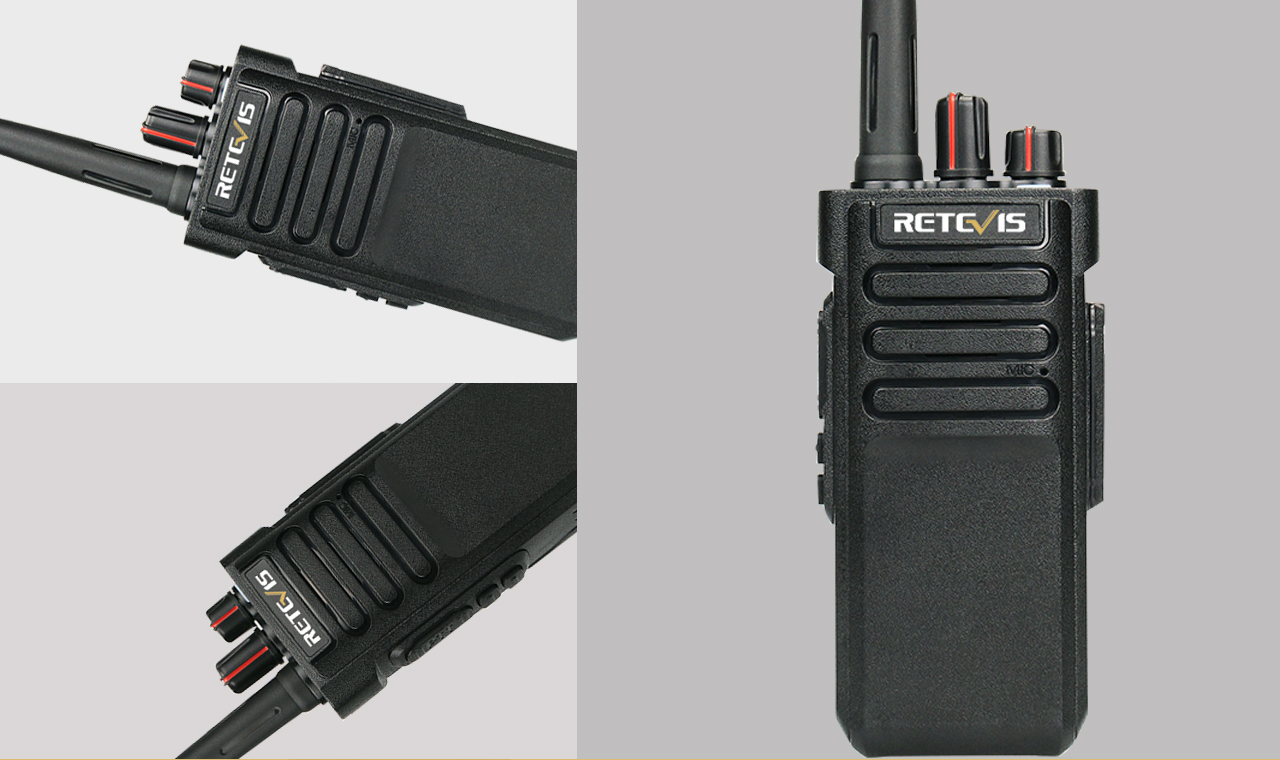 Technical specification:
| | |
| --- | --- |
| Frequency Range | UHF:400-480MHz |
| Channel Number | 16 |
| Output power | 10W |
| Working voltage | 7.4V DC |
| Battery capacity | 3200mAh(Li-ion) |
| Dimension(with battery, without antenna) | 151x58x38mm(5.9x2.3x1.5in) |
| Weight(With battery&antenna) | 335g(11.8oz) |
| Audio distortion | <5% |
| Frequency stability | ±2.5ppm |
| Max frequency deviation | ≤2.5KHz |
| Spurious emission | ≤7uW |
| Modulation mode | 11KΦF3E |
| Reference sensibility | ≤0.3uV |
| Squelch on sensibility | ≤0.25uV |
| Adjacent channel selectivity | ≥65dB |
| Spurious response | ≥55dB |
| International | ≥60dB |
| Current | ≤1.5A |
1, Long standby two way radio
3200mAh Li-ion high-capacity rechargeable battery for over 12 hours daily usage and last 250 hours standby time
2, High power and high gain antenna
Comes with the high power and high gain antenna, help the RT29 communication range longer.
3, Waterproof version
Retevis RT29 offers the Waterproof Version, with the grade IP67, make RT29 waterproof version no harm when meet the rainy day outdoor.
4, Clear sound quality
The high-quality walkie-talkie microphone provides clear transmission, and the automatic squelch function eliminates background noise, providing clear sound even in crowded places.
Other functions like Monitor, VOX, scan,alarm, TOT and so on
Accreditations
---
Accreditations
---
RT29 CE Certificate
RT29 FCC Certificate
High-power, long distance wakie talkies for business and outdoor.
High-capacity battery with long standby time and long working time.
RT29 can be used in dust and wet environments.
The programming cable is

J9131P
Order Handling Time within 3 Working days(Pre-sale products excluded).
150571 PEOPLE ARE LOOKING FOR THIS PRODUCT
What's in the Box?
Package includes

1 x Retevis RT29 Long range two way radio
1 x Antenna
1 x Battery
1 x Adapter
1 x Charger
1 x Belt Clip
1 x Hand Strap
1 x User Manual
Product Reviews
---

These are long range. They are pretty cool, can be programmed with programming software, and can reach good distances in wide areas.

These handheld radios work great. We use these for oversize load transports, to communicate from driver to escort car and police (we give them a radio) our rough range is 4-7 miles on open terrain. It depends on surroundings. These radios are built well and the audio is outstanding, I'll be ordering 4 more soon. This is a perfect setup for what we do!

I bought these radios for security purposes. I was a little hesitant to buy them because of the price. I had bought some baofeng radios and they didnt work that great for what i needed, so i purchased these. I've had them for two days and after getting them charged up, I started testing them. I've only got them set up to communicate with the other radios in the package so far, but let me tell you that these are worth to purchase. I left one with my brother and walked 800 yards down the highway and they still picked up just fine. Crystal clear transmission, they feel like they are built like tanks, and easy to use. I'd definitely recommend them to anyone looking for a good radio for security patrols, keeping in two way contact with family after cellphones go down, or just radio contact to family members on your homestead.

jeremiah strohl

work great

They work great. Come across nice and loud so you can hear over equipment. They last for 3 days before you have to charge them. ( moderate use of course) I like the hand held speaker too makes it really easy to use. Winter weather doesn't effect them. Can't say enough good things about them durable as hell.. I went through 5 different kinds and these have worked the best thus far.

Robert

long battery life; work great

The RT29 is very durable, has professional sound quality, and long battery life. It is very easy to program. I have several UHF and a VHF RT29s. This model is comparable to radios that cost three and four times as much as the Retevis RT29. I have tested these in large buildings and outside. Retevis has built a winner with the RT29!! It will work great in pretty much any environment. If you have a business, this is the radio you need to buy.

I have both the UHF and VHF versions of this radio and they work great. use simple and do exactly what you would need an inexperienced operator to do. They are tough radios and have battery life for days. Program them up with some simplex frequencies or your local repeaters and go to town. Have I tested them on MURS and GMRS frequencies with a dummy load in a steel container and do they transmit? Yes. Would I use them on these frequencies to transmit outside the container? Absolutely not. Am I a licensed HAM, also yes.

Simple and easy to use, inexperienced people can use it, very durable, I work in the oil field and use it often, and it is also very good for noise processing.

I love this radio I work in the oil field an we use these radios on the rig. Very durable an the hand mic is perfect for trying to hear over loud machines and stuff. Battery life is great I get three days out of it an I'm always on the radio talking to people. All and all I would recommend this radio for anybody that's looking for a radio that works great and is tough enough to last the time.

John M

Long range walkie talkie

I purchased this radio as a backup radio for EMS use. Programming with the software downloaded from the Retivis website took less than 30 minutes. The programming cable does not come with this radio and must be ordered separately. The radio feels solid and well built. The audio quality on this radio even with the external microphone is fantastic. No crackly tinny sounding speakers here. I have been able to call back to our dispatch from 5 miles away with out issue (175ft tower at base). Long range walkie talkie, Battery life has been excellent. For the price of this radio it is worth a try. I have used it every day since receiving it and it has been problem free.

dillan

Retevis RT29 Waterproof Walkie Talkies,Heavy Duty 2 Way Radio with 3200mAh Rechargeable,VOX Emergency Security Long Range Walkie Talkie Adults with Earpiece(2 Pack)

I purchase two Retevis RT29 Waterproof Walkie Talkies,Heavy Duty 2 Way Radio with 3200mAh Rechargeable,VOX Emergency Security Long Range Walkie Talkie Adults with Earpiece(2 Pack) These radio are used for Public Safety at a out door mall with lots of buildings. They work great with no problem. When we communicate with each other the sound is nice and clear. I have been very pleased with these 10 watt UHF radios. I would recommend the radios if you have a lot of buildings or obstacles in the area your working. With moderate use working 8 hour shifts the radios will last 3 days.