Digital mode communication, the sound is clearer.
With single call, group call function.
5w transmit power, longer communication distance.
The set includes earphones, you can communicate without holding the radio in your hands
Order Handling Time within 3 Working days(Pre-sale products excluded).
1713 PEOPLE ARE LOOKING FOR THIS PRODUCT
UHF Full-Frequency Radio
Frequency range: UHF 400.000-480.000MHz. which is convenient for commercial users to write the required operating frequency.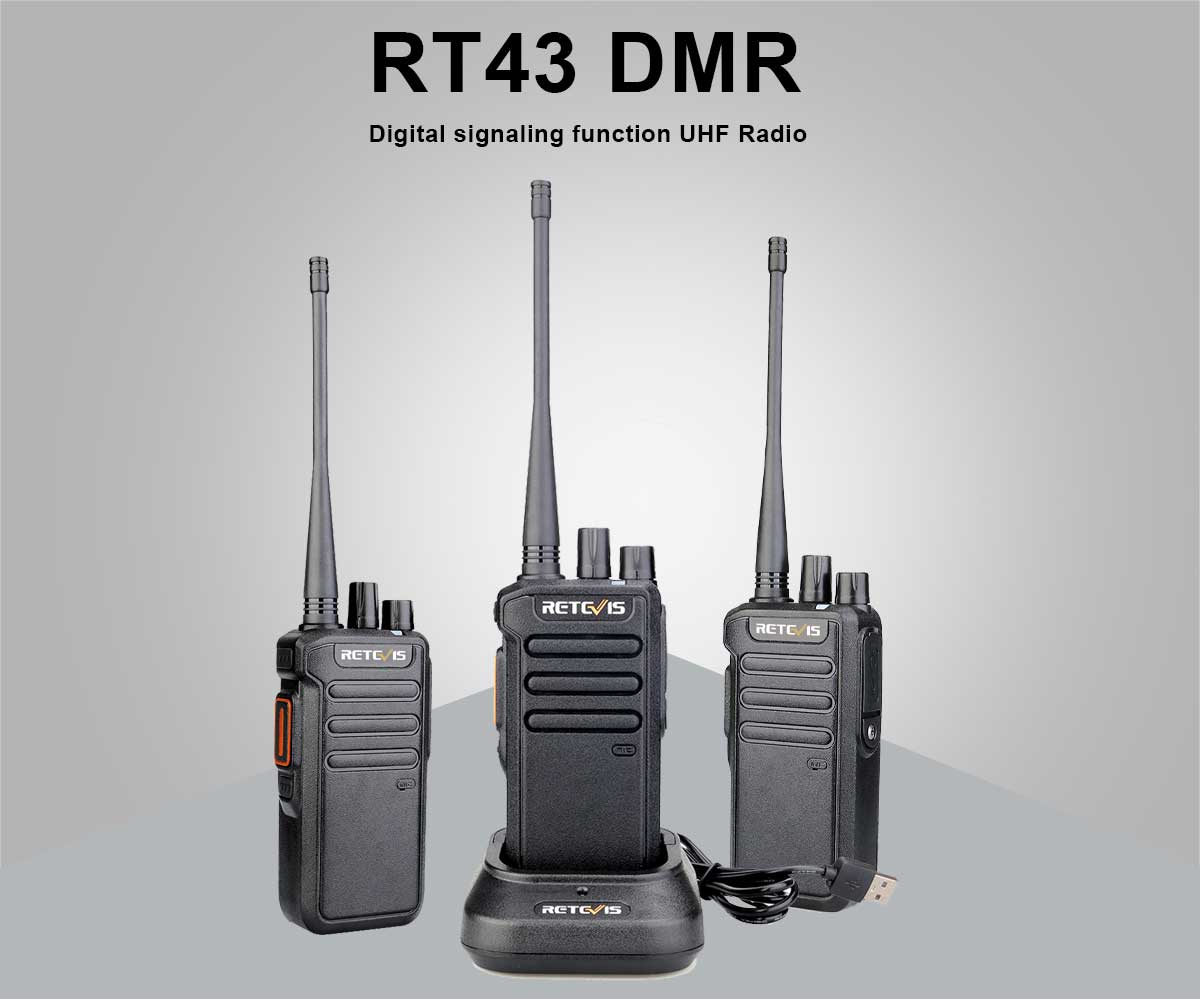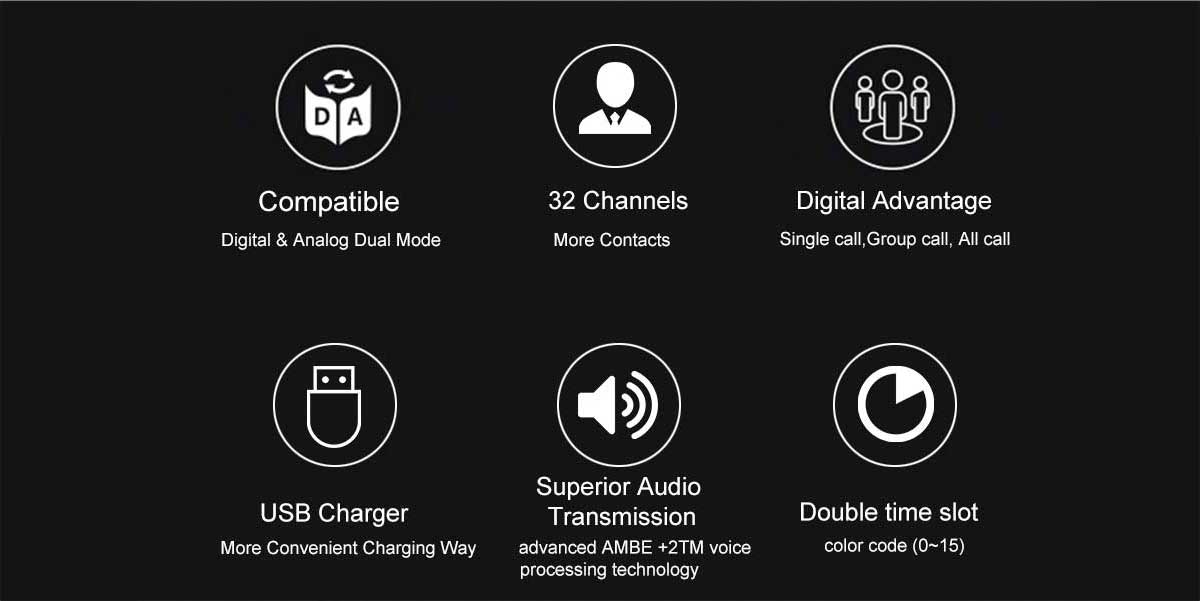 Digital and analog are compatible.
Support DMR digital and analog two communication modes to ensure that the original analog products smooth transition to digital products to meet different communication needs.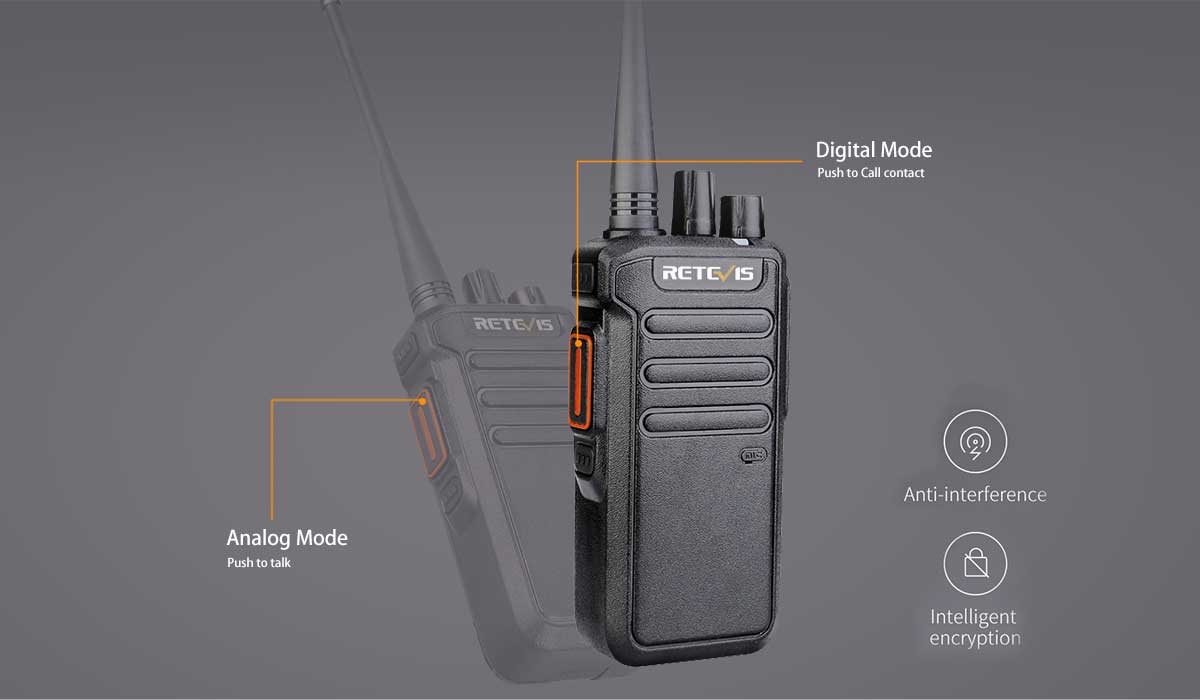 Digital signaling function.
Rich calling modes that support DMR protocol, including single call, group call, and all call; supports remote inhibit function and other applications.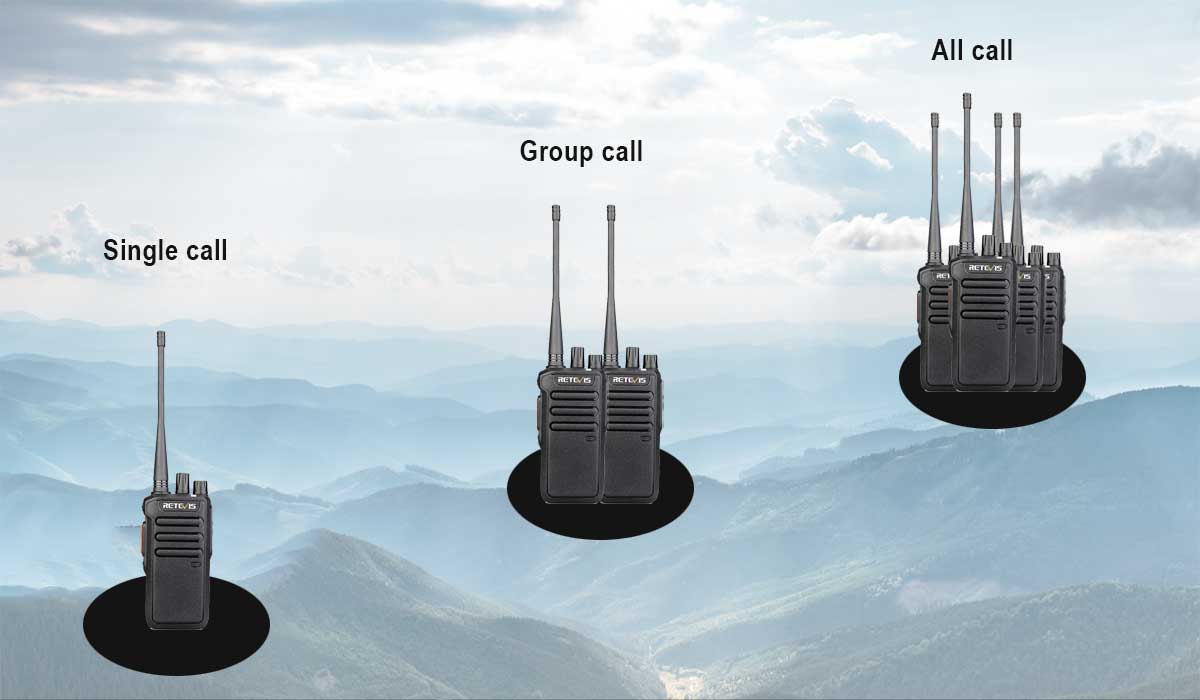 High sound quality.
This digital two-way radio uses advanced AMBE +2TM voice processing technology to achieve higher quality.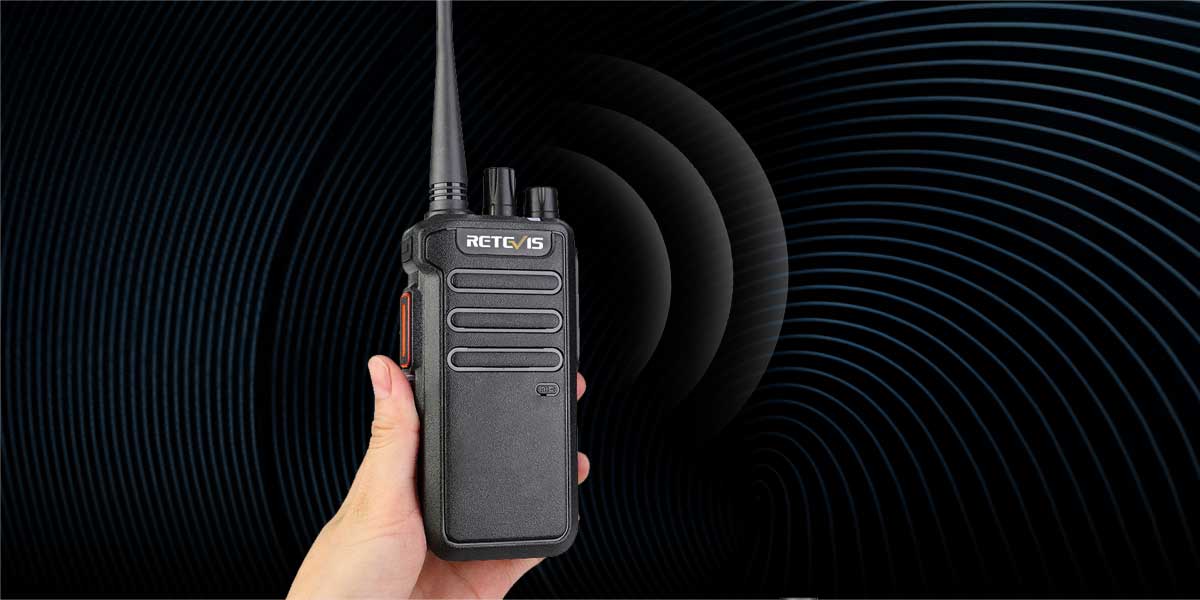 High/low power switch.
5W/1W power switch, Meeting the power requirements of different call distances to save more energy.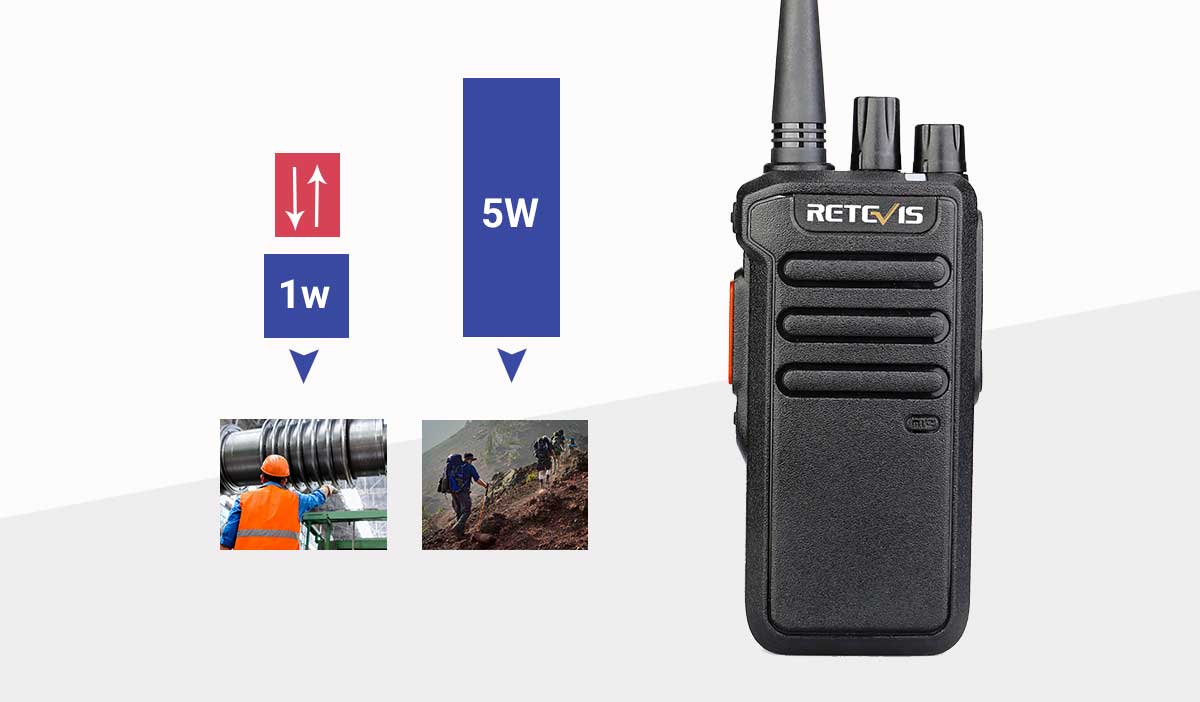 Main technological specification
| | |
| --- | --- |
| Frequency range | UHF:400-470MHz |
| Channel Capacity | 16CH |
| Channel Spacing | 12.5KHz |
| Operating Temperature | -25℃~+60℃ |
| Operating Voltage | DC 7.4V |
| Antenna Impedance | 50Ω |
| Microphone Impedance | 2.2KΩ |
| Battery | Li-ion DC7.4V 1400mAh |
| Dimension | 116×54×35mm ( no including antenna) |
| Weight | 316g |
Transmission
| | |
| --- | --- |
| Output power | High:5W Low:1W |
| FM modulation | 25/16K¢F3E 12.5K/8K¢F3E |
| 4FSK digital modulation | 12.5KHz for data:7K60FXD 12.5KHz for data and voice :7K60FXE |
| Vocoder type | AMBE++or SELP |
| Digital Protocol | ETSI-TS102 361-1,-2, |
| Harmonic | ≥70dB |
| Signal-to-noise Radio(wide/narrow) | 25K≤-45 dB 12.5≤-40 dB |
| Rated audio Distortion | ≥5% |
| Frequency Stability | ±2.5ppm |
| Max Frequency Stability | 12.5K≤-40dB |
Reception
Sensitivity (12dB SINAD)
Analog 25K≤-121dB 12.5K≤-119dB
Digital 0.3μV/BER5%
Signal-to-noise Radio
25K≥45 dB 12.5K≥40dB
Adjacent channel selectivity
25K≥65 dB 12.5K≥60dB
Intermediation (Wide/ narrow)
25K≥60 dB 12.5K≥55dB
Spurious Response Rejection
≥65 dB
Audio power
1W
Audio distortion
<5%
Frequency Stability
±2.5ppm
Battery life under 5-5-90duty
14.8 hours(with 1600mAh Li-ion battery)
20.9 hours(with 1600mAh Li-ion battery)
●UHF Full-Frequency Radio
Frequency range: UHF 400.000-480.000MHz
●Digital and analog compatible
Support DMR digital and analog two communication modes to ensure that the original analog products smooth transition to digital products to meet different communication needs
●Digital signaling function
Rich calling modes that support DMR protocol, including single call, group call, and all call; supports remote inhibit function and other applications
●High sound quality
This digital two-way radio uses advanced AMBE +2TM voice processing technology to achieve higher quality
●High/low power switch
5W/1W power switch, Meeting the power requirements of different call distances to save more energy
●Supports the use of a repeater
●Side buttons can be customized without changing the user's operating habits