Rechargeable walkie talkies toy for kids

With Li-ion battery and charger

Small and exquisite, easy to carry

2 sets of power-saving 2 way radios
Order Handling Time within 3 Working days(Pre-sale products excluded).
14950 PEOPLE ARE LOOKING FOR THIS PRODUCT
Retevis RT602 orange rechargeable walkie talkies for kids
1. With buttons, children can set up calls at any time
The new orange rechargeable toy walkie-talkie has four buttons, which can set the frequency and channel at any time, which is convenient for talking; in addition, at night, you can turn on the flashlight to illuminate it, which is very popular with children.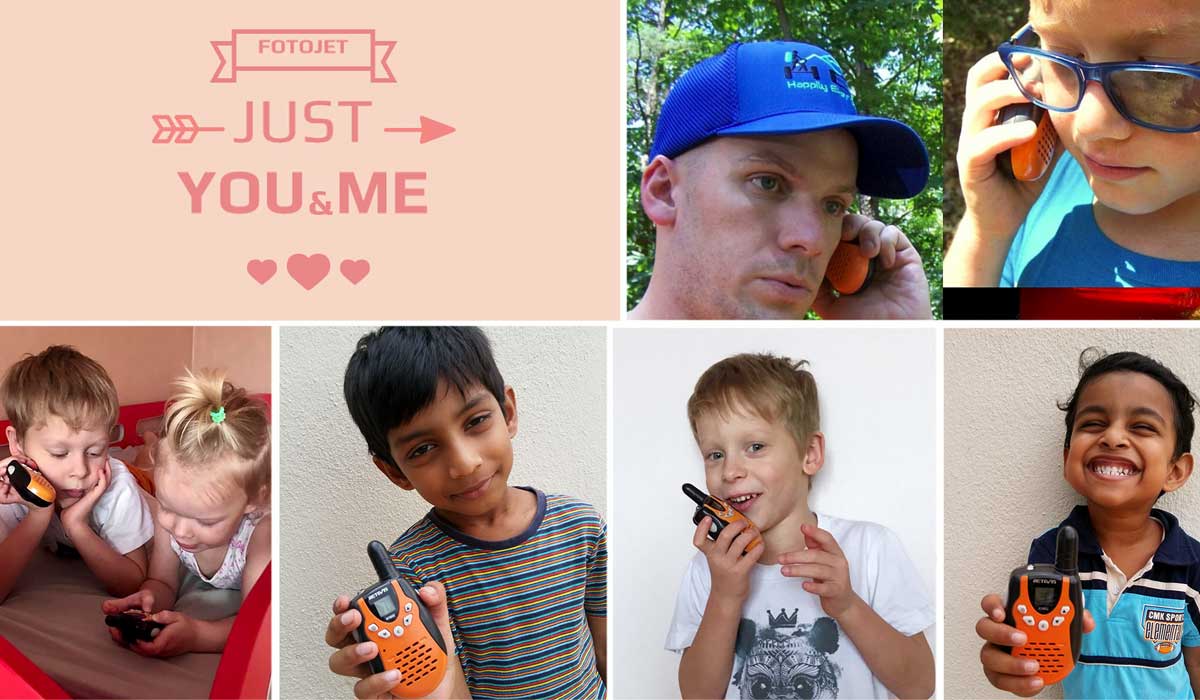 2. With lithium battery and charger, very power saving
RetevisRT602 is a low-power walkie-talkie, low power consumption for receiving and sending information, and power saving. And the walkie-talkie has a low-battery reminder function to charge in time.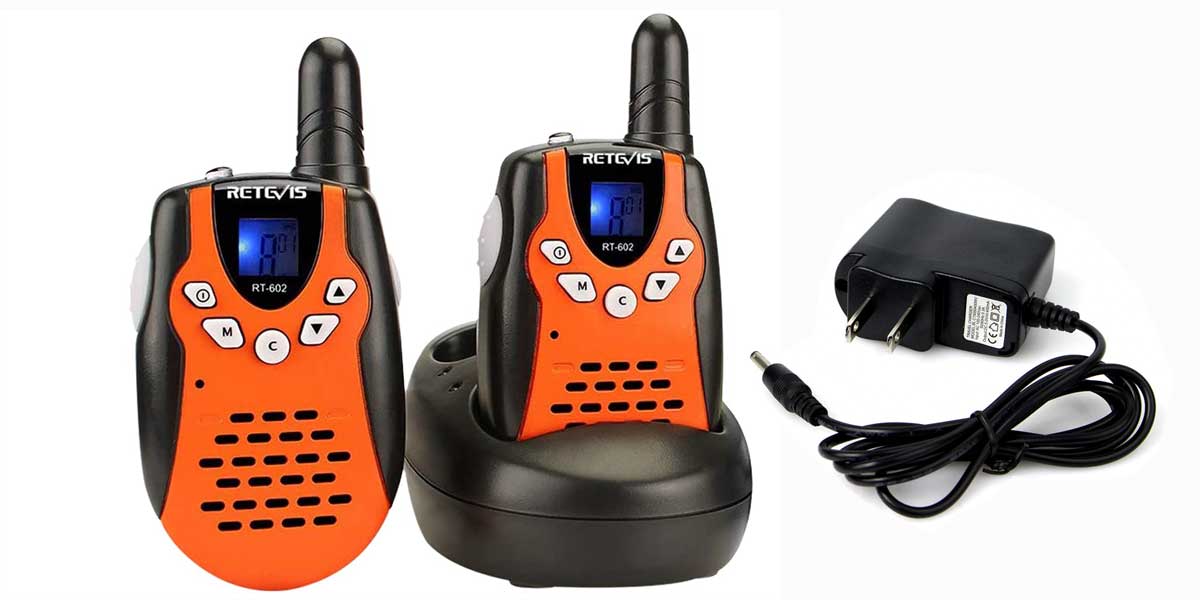 3. Complete functions
RetevisRT602 is exquisite in appearance, easy to carry, and has complete basic functions. VOX, CTCSS/DCS, Auto squelch, Keypad tones and Mute function, etc. This is a cost-effective toy walkie-talkie.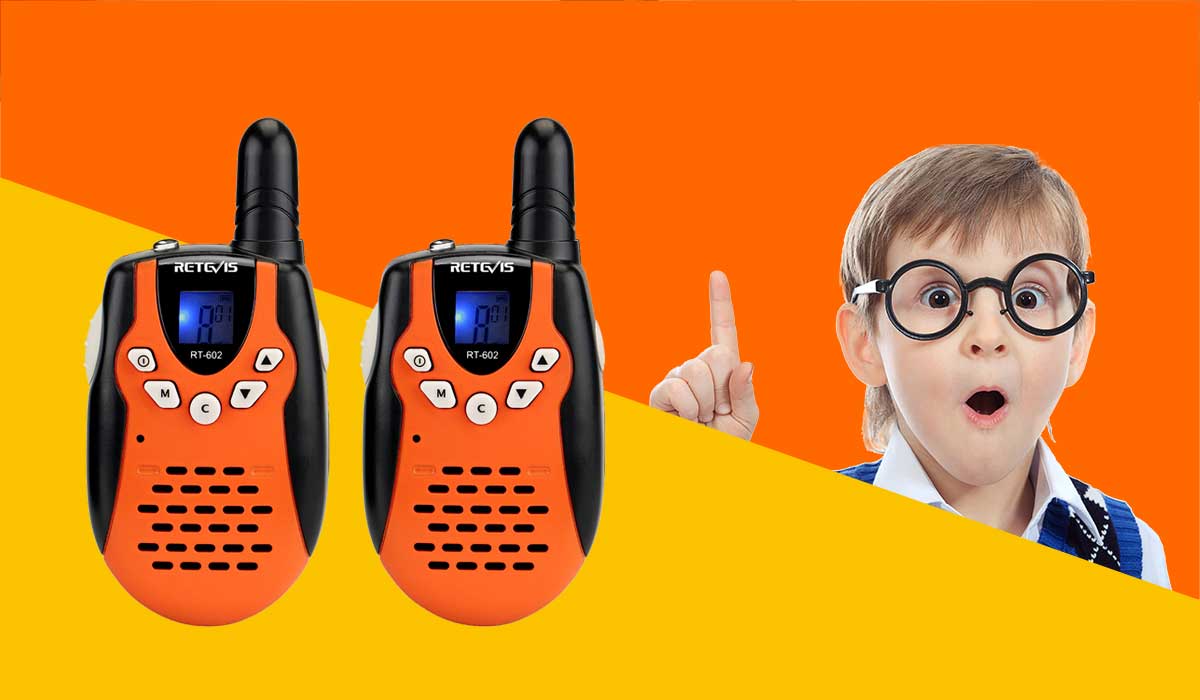 Looks great! Received the item very promptly. This is a present for my 7 year old grandchild. The walkie talkies are the right size for small hands. I think she will enjoy it as it looks to be child friendly.
So far they seem great...Probably would give 5 star but havent been able to try them out in the park or camping grounds yet so I cant say for sure. I purchased these for my 2 young neices ages 3 and 6.
Gave these walkie talkies to to our 6 year old great-grandson. He is having a blast. He had no problem learning how to use them.
These are great!!! My son loves them! As a whole our family is very pleased with this product.
Our grandsons loved these Walkie Talkies and played with them for hours! Would highly recommend for any child 5-15 years of age!!
The items arrive on time. Small size for little hands. Loved the built in flashlight.
My great niece and nephew loved these for camping.
These are great! I got these from the company as a replacement for the regular battery kind. Those sucked. I love these and so do the kids! Lots of features and the range is great. Don't hesitate to buy from this company. Their customer service is amazing.
The seller has been very helpful in trying to help me get better sound quality. We found that depending on the terrain and channel settings the quality will improve some. We continue to use these with our children while camping and have found some areas with more open lines of sight to work best. I've upped my review rating based on the extra effort taken by the seller.
Worked well for my kids when we went camping. We were with a large group. I was able to easily locate my kids across the campgrounds. Sound was good. Functioned as expected. Good buy.
Specification
Model
RT602
Frequency range
FRS
Output power
0.5W
Channel
22
Color
Orange
Battery Type
Li-ion Battery
LCD display including battery status indicator
Yes
Adjustable volume level
Yes
CTCSS/DCS
Yes
Transmitting and receiving icons
Yes
Channel number and scan status display
Yes
Earpiece connection
Yes
Auto squelch
Yes
Call alert
Yes
Built in flashlight
Yes
Channel lock
Yes
Low battery alert
Yes
Power selection
Yes
5 Call tones
Yes
Mute function
Yes
Battery saving function
Yes
Backlit display
Yes
Keypad tones
Yes
VOX function
Yes
Talk confirmation tone
Yes
Size
Approx:165x165x65mm
Weight
390g/piece
Features:
1、LCD display
2、10 Call tones
3、Adjustable volume level
4、Battery status indicator
5、Monitor function
6、Double Channel Monitor
7、Auto Squelch
8、Key lock function
9、Low battery alert
10、VOX Function
11、Auto battery save