Two way radio for Children
Multi-color outdoor adventure walkie talkie
7+ boys and girls can use
Gifts, competition prizes
Role-playing companion use
Order Handling Time within 3 Working days(Pre-sale products excluded).
35705 PEOPLE ARE LOOKING FOR THIS PRODUCT
RT628 Multi-color Outdoor Adventure Game Toy Walkie-Talkie
1. With buttons, children can set up calls at any time
Multi-color Outdoor Adventure Game toy walkie-talkie has four buttons to set the frequency and channel at any time, which is convenient for talking; in addition, at night, you can turn on the flashlight to illuminate it, which is very popular with children.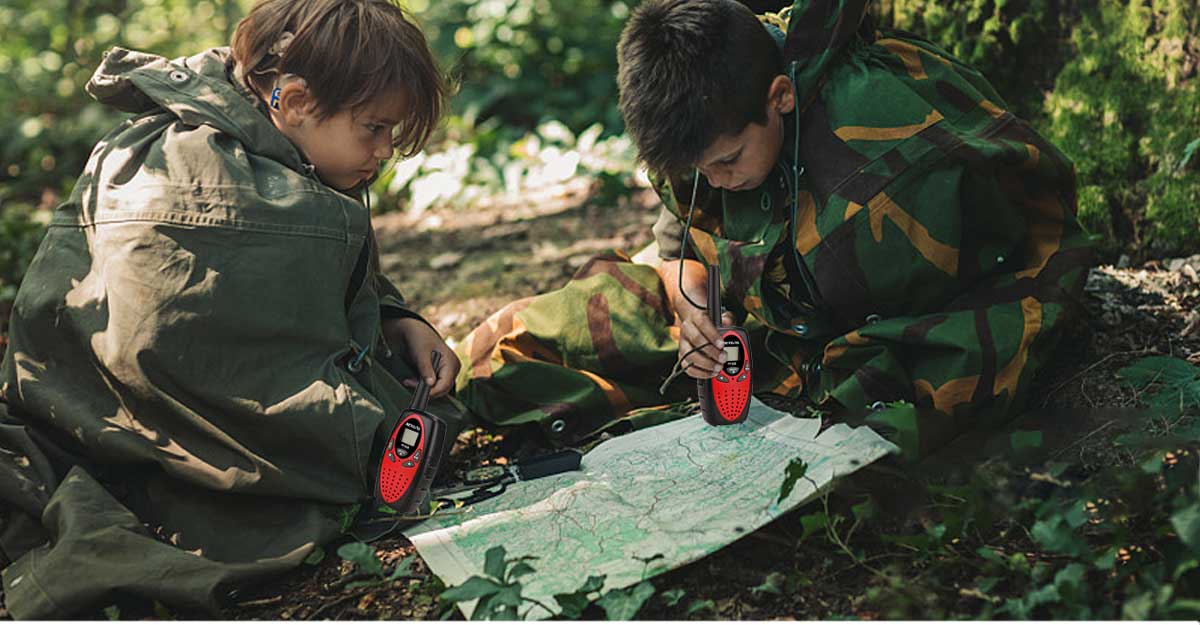 2. Complete functions
RetevisRT628 is exquisite in appearance, easy to carry, and has complete basic functions. VOX, CTCSS/DCS, Auto squelch, Keypad tones and Mute function, etc. This is a cost-effective toy walkie-talkie.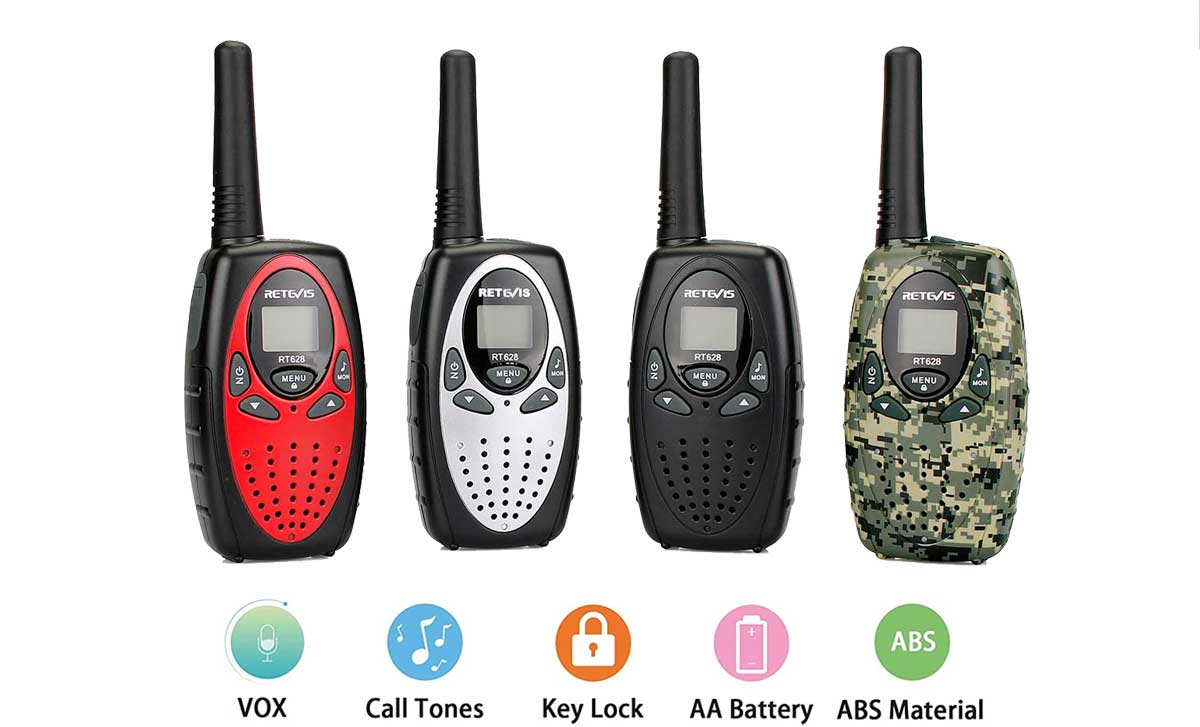 3. Many colors to meet the needs of boys and girls
RetevisRT628 is a popular walkie-talkie toy that can be used indoors and outdoors, schools, camping, forest adventures and Souts activities. Especially in schools, it is convenient for students to communicate.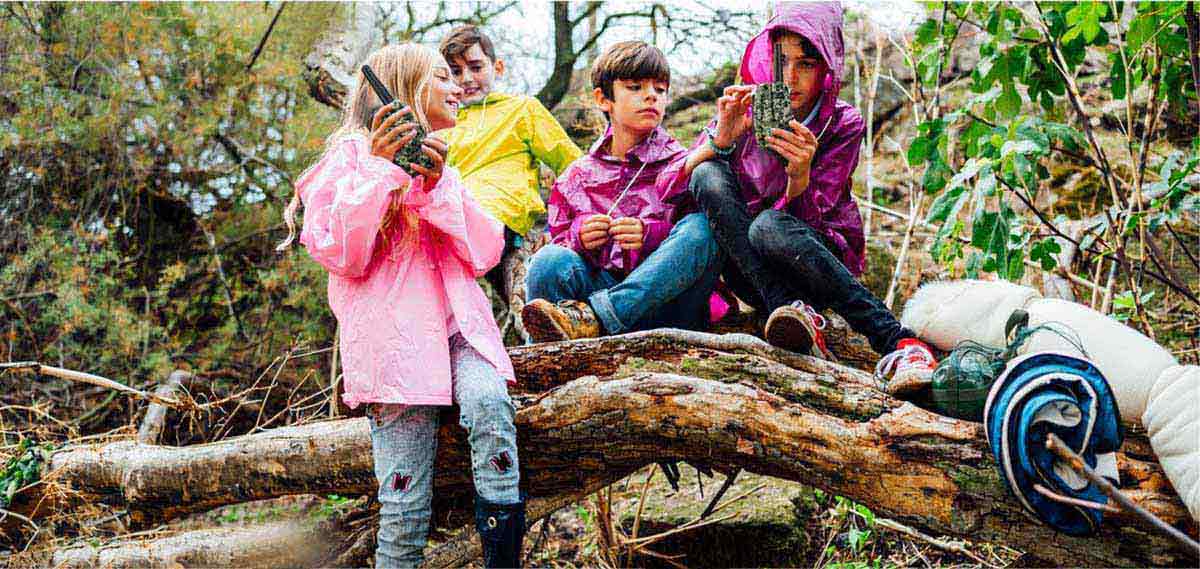 4. Educational toys that children must grow up
Walkie-talkie is a toy product with good knowledge of radio and electromagnetic waves. Discover children's interest in radio and electromagnetic waves. In addition, the walkie-talkie toy is the perfect holiday gift.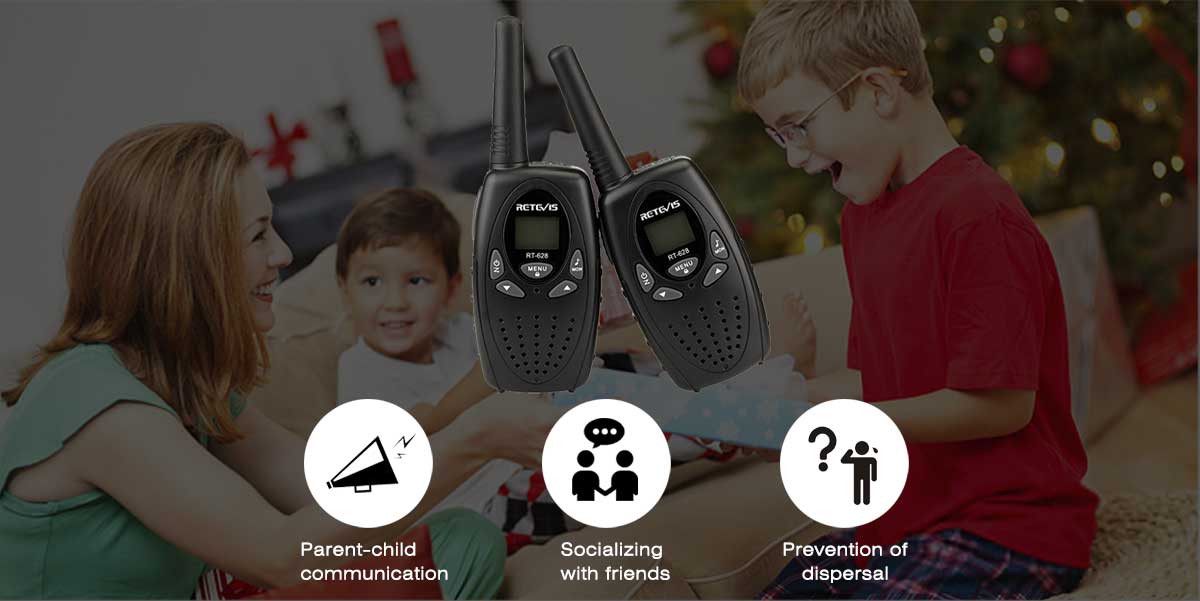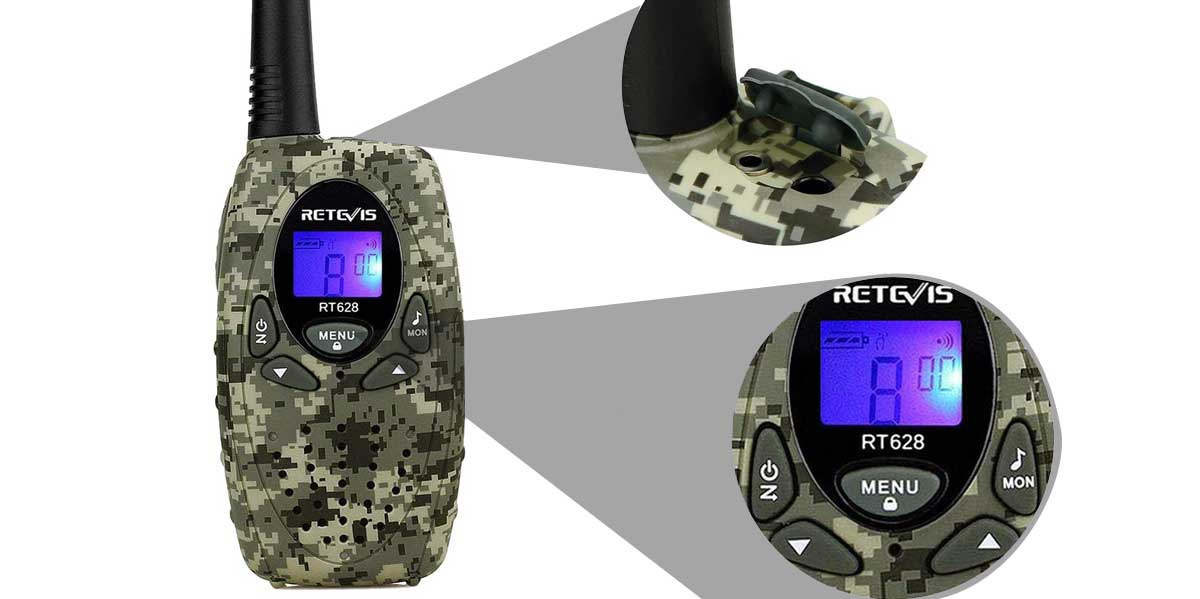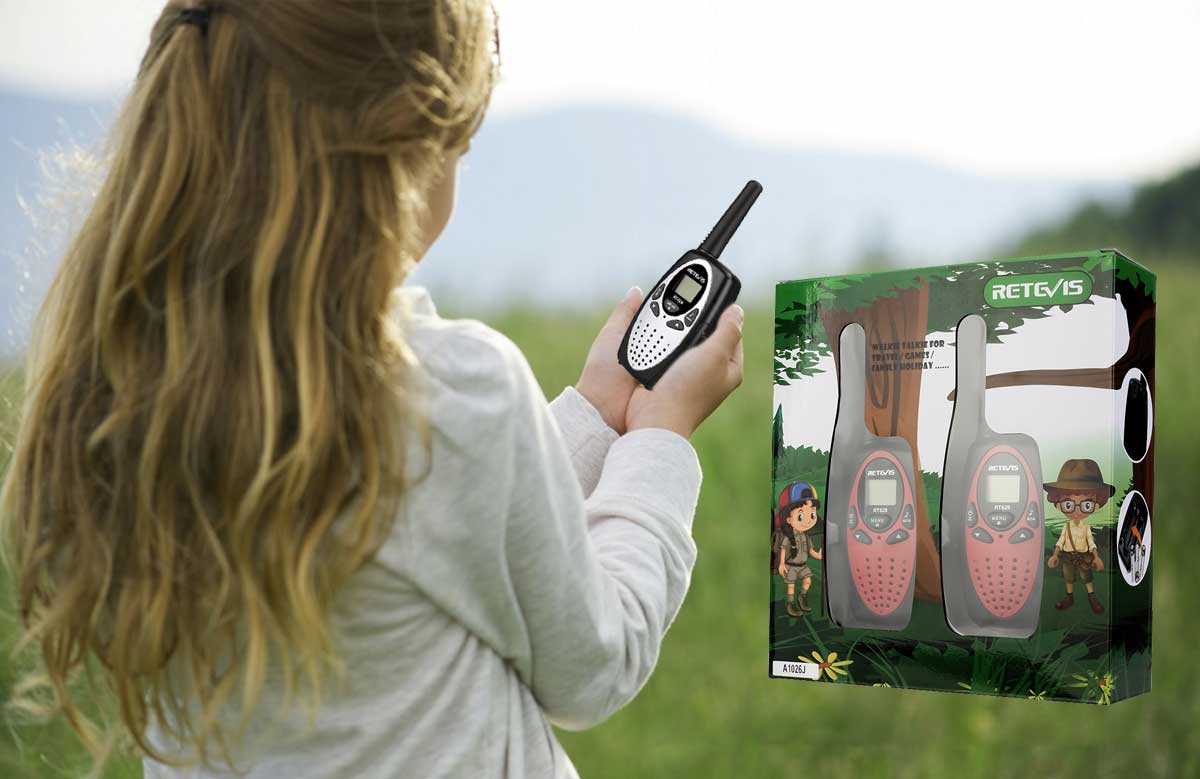 After teaching my 4 year old son to only use the PTT button on the side, they work great! The buttons on the front change frequency--my son liked to push they randomly. We've had same set of batteries in them for two weeks of constant use and they are still going strong. Great product for the price.
These walkie talkies I purchased for my 6yr old to just mess around have fun but they are FANTASTIC! Crystal clear and would recommend to anyone.
We received our parcel in great condition and in a timely manner. We also tested the product, and found them to be sturdy, durable, and should last until kids the boys outgrow them. The kids will love the gift walkie talkies. Thanks!
After reading the reviews, I decided to buy these Walkie-talkies as a Christmas present for my daughter. I give them five stars because they work perfectly short range... inside my house... I do not intend on using them long distance. She wanted to play spy games and hide and seek at home. So far it's been so much fun playing with them :)
I bought these for my nephew's 9th birthday. They were a big hit with the kids. Once you figure out the channels they are very easy to use. The sound quality is good and the signal is consistent. my seven year old grandson loved
Thought these might be a little advance for the grands but they love it. They take one outside while they are playing and Mom keeps the other inside the house. They talk all the time to each other. Perfect gift!
Cyrus Webb TOP 500 REVIEWERVINE VOICE
I know these are being marketed for kids, but I have to say that Retevis has given these walkie talkies everything that adults need to not just communicate with each other while working but allows them an inexpensive way to check in with those you care about that are about a 1/2 mile away. I received these and the grey set in exchange for an honest review. I've used both set for these purposes, and the reception is clear and allows for you to add additional walkie talkies to your channel as needed. They can clip on your belt or carry in your pocket, and they only run on AA batteries, making them really inexpensive to keep up. Love these and I think they are a great addition to your safety kit or your household. You never know when you might need them.
This product arrived well before the estimated date, in fact right on time for a sleepover with my granddaughters. They loved the walkie talkies and said "Best game ever!" The walkie talkies are easy to use, instructions are easy to follow, and have crisp, clear sound. I am very happy with the price too. I recommend this product from this Seller.
Gave this to my nephew (7) and niece (3) as a Christmas present and they loved it! It might be a little complicated for their abilities, but the fact that these feel and look like "adult" walkie talkies only added to the appeal for my nephew.
These walkie talkies work great! We were able to use them between the house and the park 1 block away. I was worried about the battery life but after playing with them several times over the course of a few weeks the batteries are still good. There is a battery life indicator on the screen and it appears that they turn off or go into a battery save mode after not being used for a long period of time. The only negative is that the kids switch the channel on accident sometimes and then need help to get it back on the same channel. There is a "lock" feature but it is easy to unlock it and change it. Overall I am very happy with this purchase. Good quality and lots of fun for my 3 and 5 year old.
All of our items are Brand New
Frequency Range
PMR446
Channel
16
Output power
0.5W
Color
Red/White/Black/Camouflage
VOX function
Yes
Channel lock
Yes
LCD display including, battery status indicator
Yes
Adjustable volume level
Yes
Transmitting and receiving icons
Yes
Channel number and scan status
Yes
Monitor function
Yes
Setting the double channel monitor
Yes
Scanning Channels
Yes
Power selection (LO/HI)
Yes
Push to Talk Timeout Timer
Yes
Setting and Transmitting Call Tones
Yes
Setting the Sensitivity Level
Yes
Setting the SQUELCH Level 1-6
Yes
Size
Approx 160X55X28mm
Battery
3 x AA batteries(Not include battery)
Weight
90g/piece
Features:
1、LCD display
2、10 Call tones
3、Adjustable volume level
4、Battery status indicator
5、Monitor function
6、Double Channel Monitor
7、Auto Squelch
8、Key lock function
9、Low battery alert
10、VOX Function
11、Auto battery save
12、Power selection (LO/HI)
13、TOT Function