Two way radio for Children
Multi-color outdoor adventure walkie talkie
7+ boys and girls can use
Gifts, competition prizes
Role-playing companion use
Order Handling Time within 3 Working days(Pre-sale products excluded).
33676 PEOPLE ARE LOOKING FOR THIS PRODUCT
RT628 Multi-color Outdoor Adventure Game Toy Walkie-Talkie
1. With buttons, children can set up calls at any time
Multi-color Outdoor Adventure Game toy walkie-talkie has four buttons to set the frequency and channel at any time, which is convenient for talking; in addition, at night, you can turn on the flashlight to illuminate it, which is very popular with children.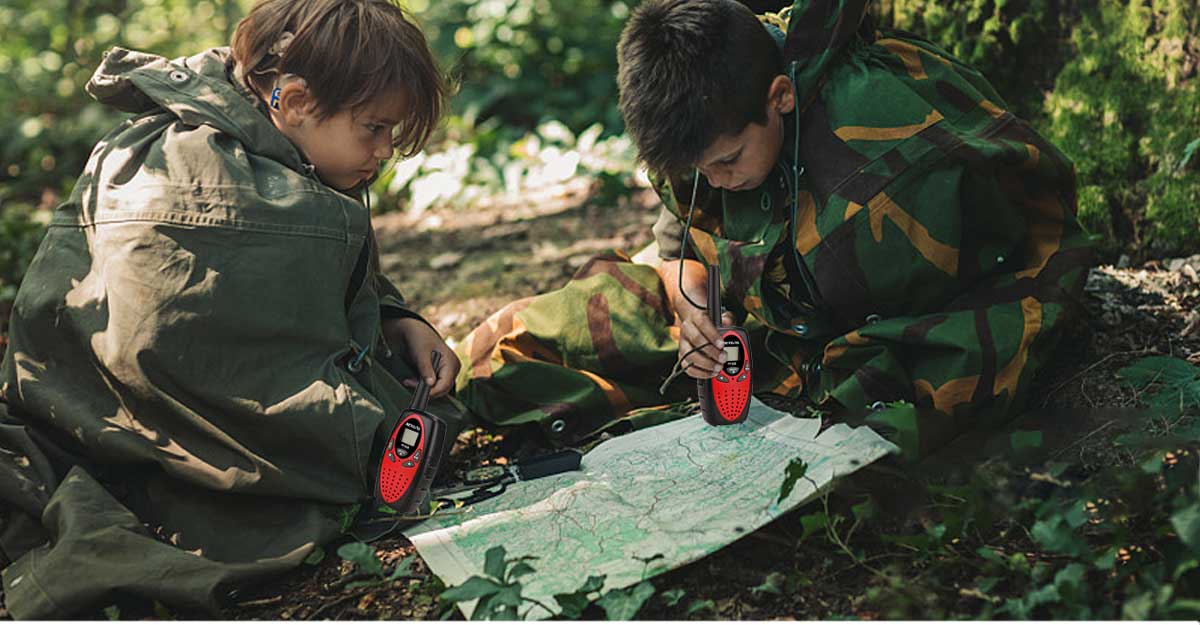 2. Complete functions
RetevisRT628 is exquisite in appearance, easy to carry, and has complete basic functions. VOX, CTCSS/DCS, Auto squelch, Keypad tones and Mute function, etc. This is a cost-effective toy walkie-talkie.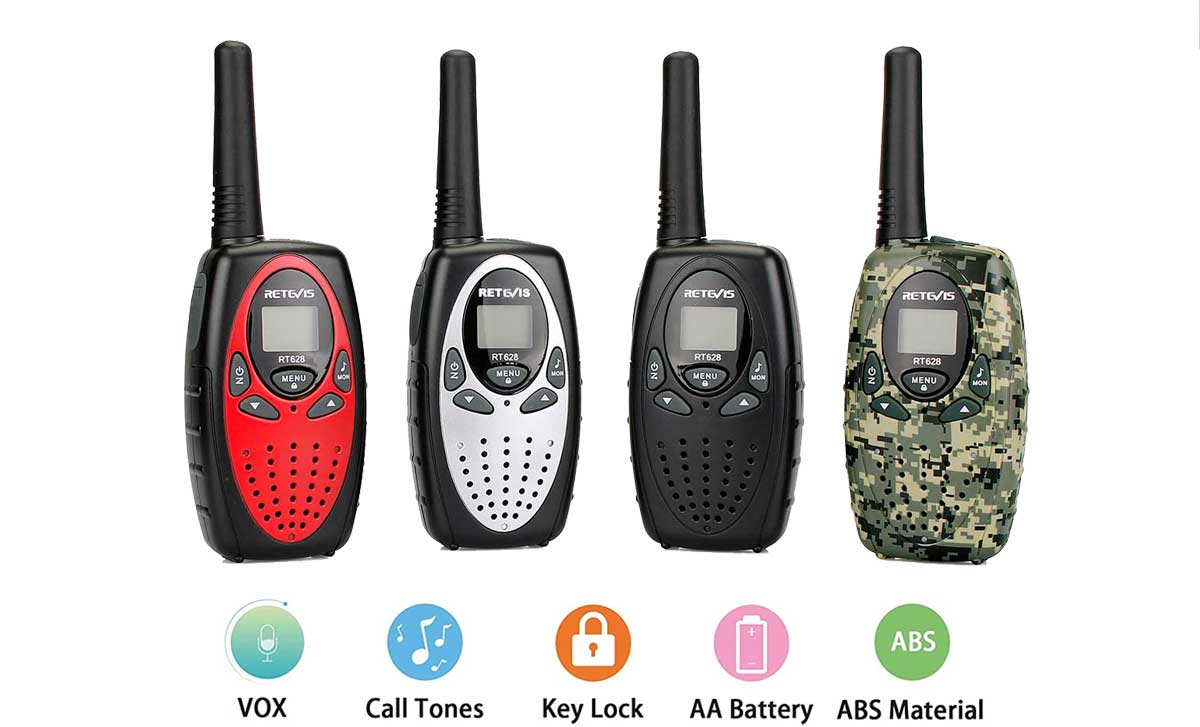 3. Many colors to meet the needs of boys and girls
RetevisRT628 is a popular walkie-talkie toy that can be used indoors and outdoors, schools, camping, forest adventures and Souts activities. Especially in schools, it is convenient for students to communicate.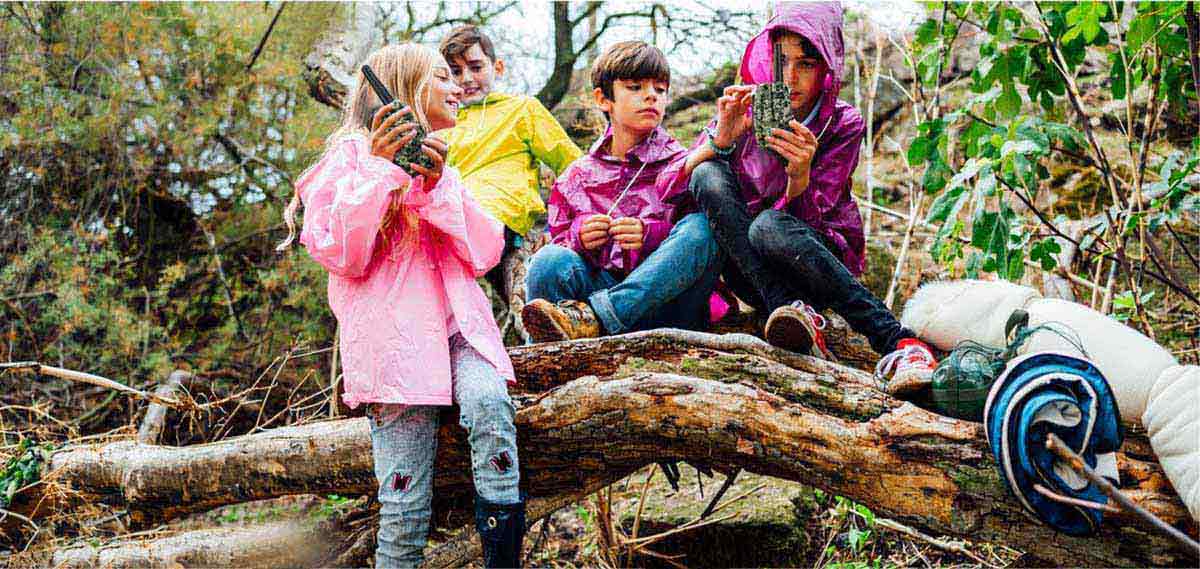 4. Educational toys that children must grow up
Walkie-talkie is a toy product with good knowledge of radio and electromagnetic waves. Discover children's interest in radio and electromagnetic waves. In addition, the walkie-talkie toy is the perfect holiday gift.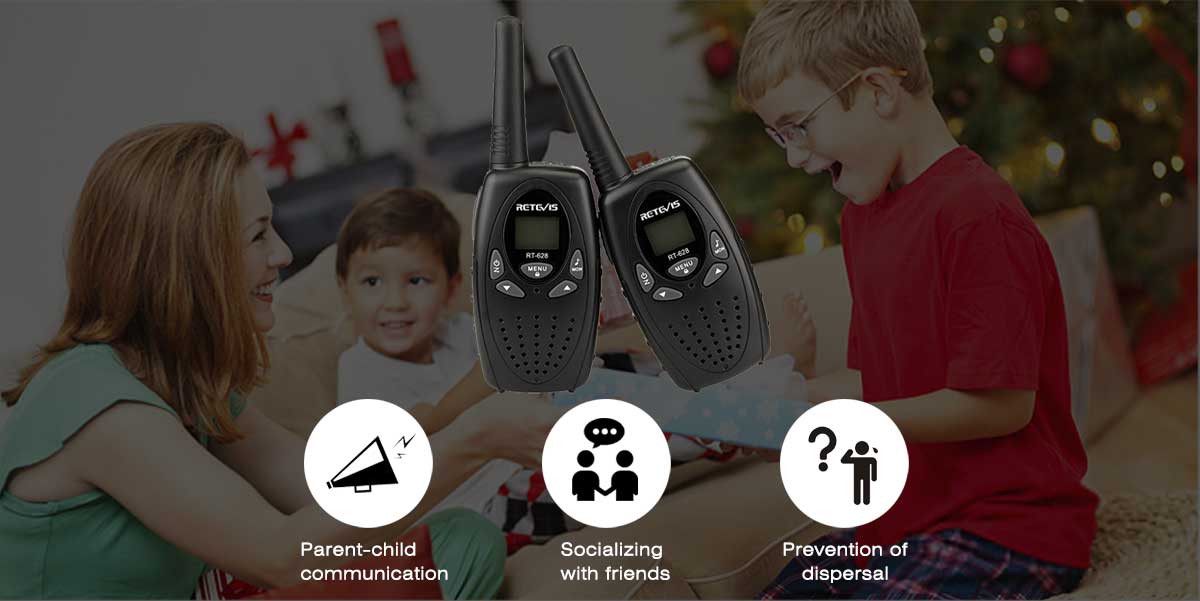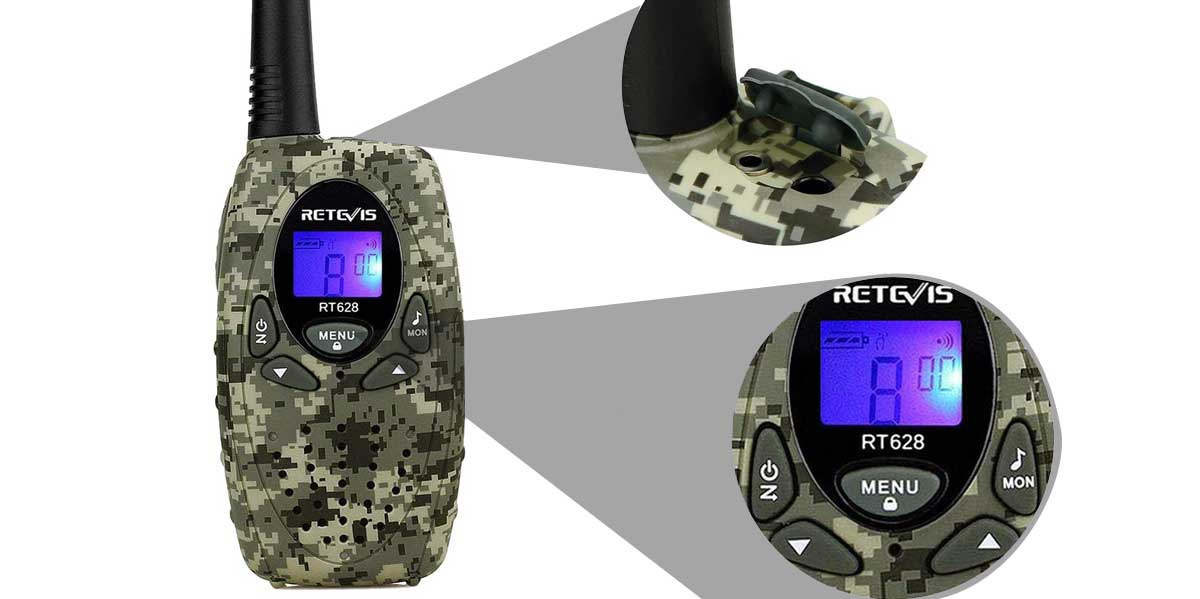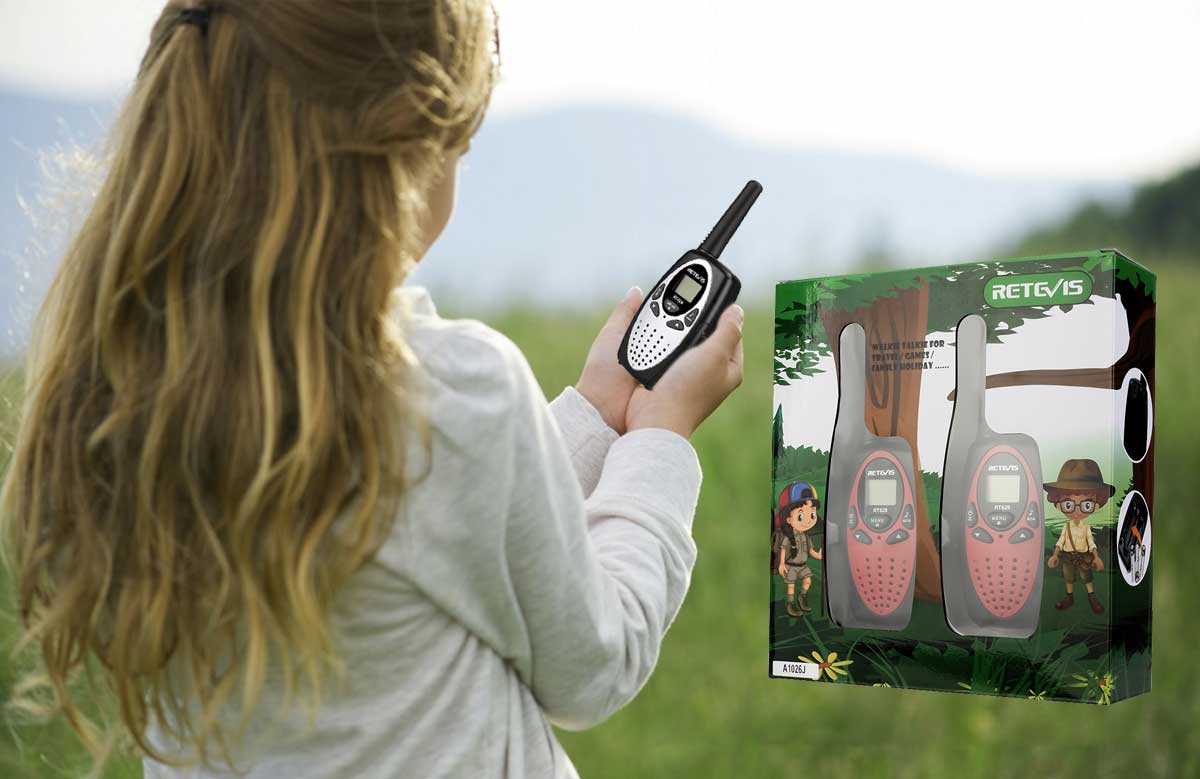 My 4yr old grandson has been asking for walkie talkies, i was hesitant to purchase these given his age. Im glad i gave in! Very easy to use, almost no static and grt range. He has hours of fun! This is one of the best purchases ive ever made.
We've only had them a few days but they've been a huge hit in our house. Wonderful quality and reception.
For the price paid it's well worth it. I tried it at camping, mostly flat, clear and reliable. I noticed that I had no connection when behind a big sand dune. When climbed up to the top I had no problem to connect to even at 1 mile distance! Maybe it lacks instructions but I was able to use it in a few minutes of trying.
My daughter picked these units out with the Christmas money she received. She was very excited. They are much better than the ones I even use on my job, which costs a few hundred a piece. The range and clarity are excellent Well worth it.
My son wanted "Spy Gear" radios for his birthday and after buying them and not being able to talk to each other from 20 feet away, we returned them and bought these for $4 more. These are great!! they are clear, easy to use and have a good range on them. They are as good as mine that I paid $75 for. They seem to be really good on battery life a well. My son and his friends used them quite a bit and we have only changed the batteries once in 3 months.
We enjoy using it. The only issue I have is that the power and the change channel is the same button, so when my daughter tries to turn it off, she instead changes the channel.
My Grandson was thrilled when he opened this package to find the walkie talkies. He hasn't stopped playing with them for over a month now. Packaging was great, price was right, delivery very fast,.
My grandson loved them! Perfect size, range, and clarity for a reasonable price.
Arrived in time Great price Giving as gift for Christmas- cat wait to see kids faces:) Bought based on excellent reviews
It was a gift for my five year old grandson birthday. He and his cousin loved loved the walkie talkies.
All of our items are Brand New
Frequency Range
PMR446
Channel
16
Output power
0.5W
Color
Red/White/Black/Camouflage
VOX function
Yes
Channel lock
Yes
LCD display including, battery status indicator
Yes
Adjustable volume level
Yes
Transmitting and receiving icons
Yes
Channel number and scan status
Yes
Monitor function
Yes
Setting the double channel monitor
Yes
Scanning Channels
Yes
Power selection (LO/HI)
Yes
Push to Talk Timeout Timer
Yes
Setting and Transmitting Call Tones
Yes
Setting the Sensitivity Level
Yes
Setting the SQUELCH Level 1-6
Yes
Size
Approx 160X55X28mm
Battery
3 x AA batteries(Not include battery)
Weight
90g/piece
Features:
1、LCD display
2、10 Call tones
3、Adjustable volume level
4、Battery status indicator
5、Monitor function
6、Double Channel Monitor
7、Auto Squelch
8、Key lock function
9、Low battery alert
10、VOX Function
11、Auto battery save
12、Power selection (LO/HI)
13、TOT Function