Two way radio for Children
Multi-color outdoor adventure walkie talkie
7+ boys and girls can use
Gifts, competition prizes
Role-playing companion use
Order Handling Time within 3 Working days(Pre-sale products excluded).
33675 PEOPLE ARE LOOKING FOR THIS PRODUCT
RT628 Multi-color Outdoor Adventure Game Toy Walkie-Talkie
1. With buttons, children can set up calls at any time
Multi-color Outdoor Adventure Game toy walkie-talkie has four buttons to set the frequency and channel at any time, which is convenient for talking; in addition, at night, you can turn on the flashlight to illuminate it, which is very popular with children.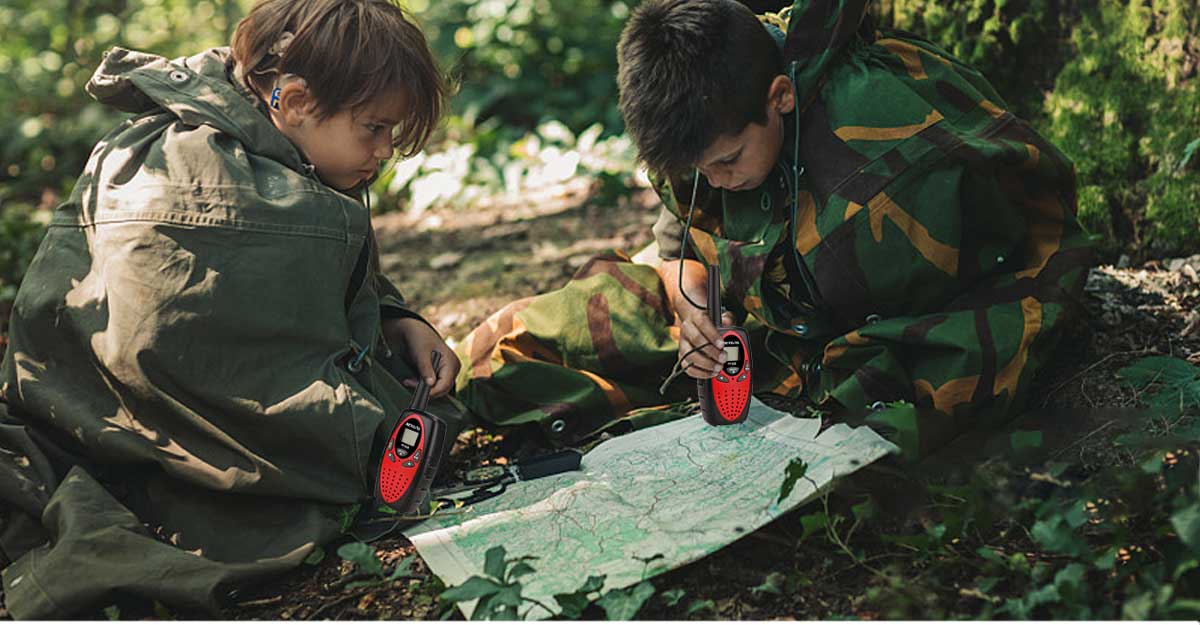 2. Complete functions
RetevisRT628 is exquisite in appearance, easy to carry, and has complete basic functions. VOX, CTCSS/DCS, Auto squelch, Keypad tones and Mute function, etc. This is a cost-effective toy walkie-talkie.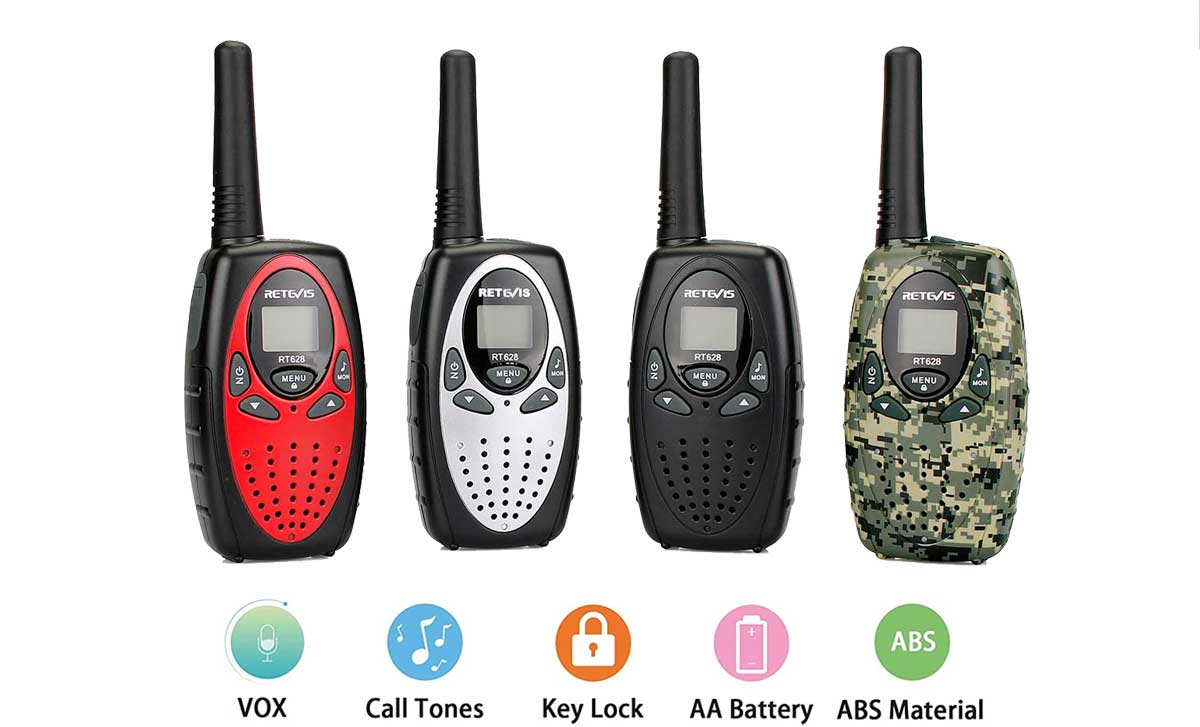 3. Many colors to meet the needs of boys and girls
RetevisRT628 is a popular walkie-talkie toy that can be used indoors and outdoors, schools, camping, forest adventures and Souts activities. Especially in schools, it is convenient for students to communicate.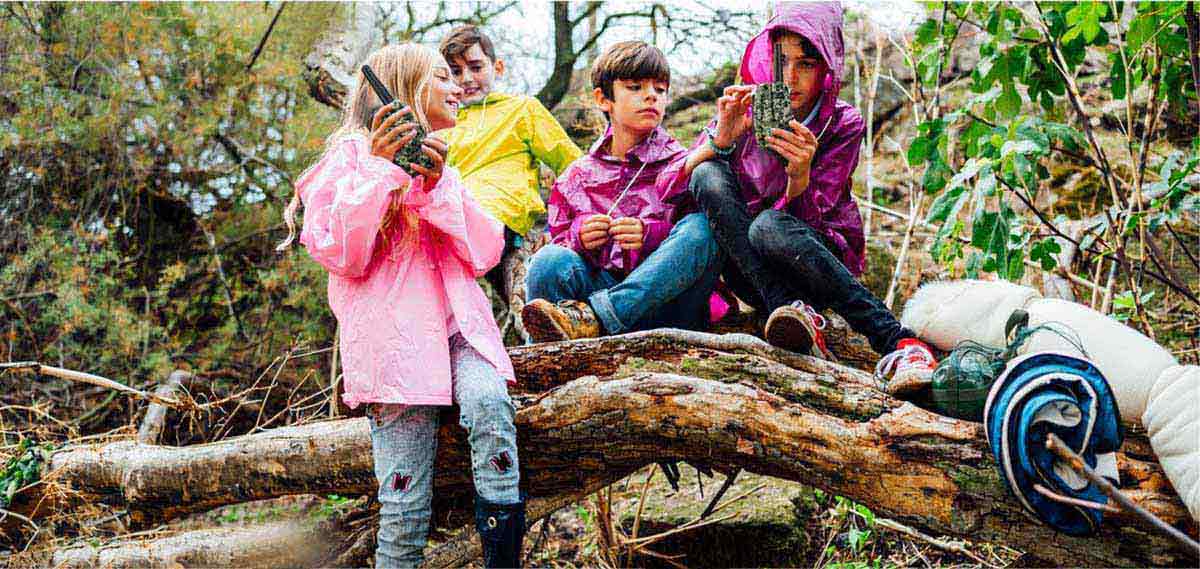 4. Educational toys that children must grow up
Walkie-talkie is a toy product with good knowledge of radio and electromagnetic waves. Discover children's interest in radio and electromagnetic waves. In addition, the walkie-talkie toy is the perfect holiday gift.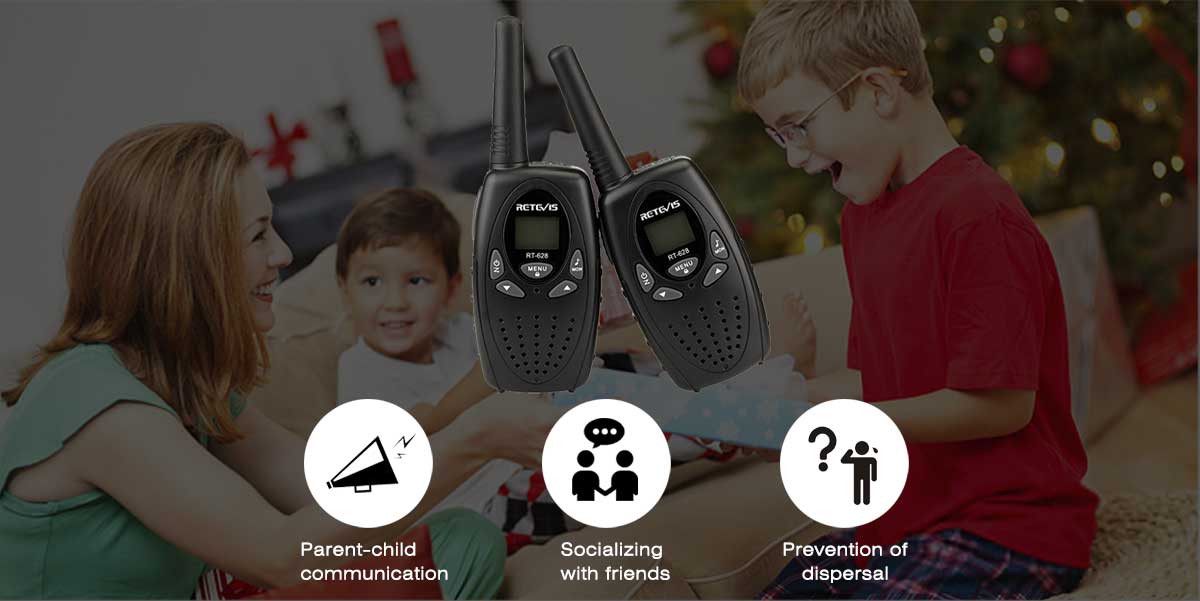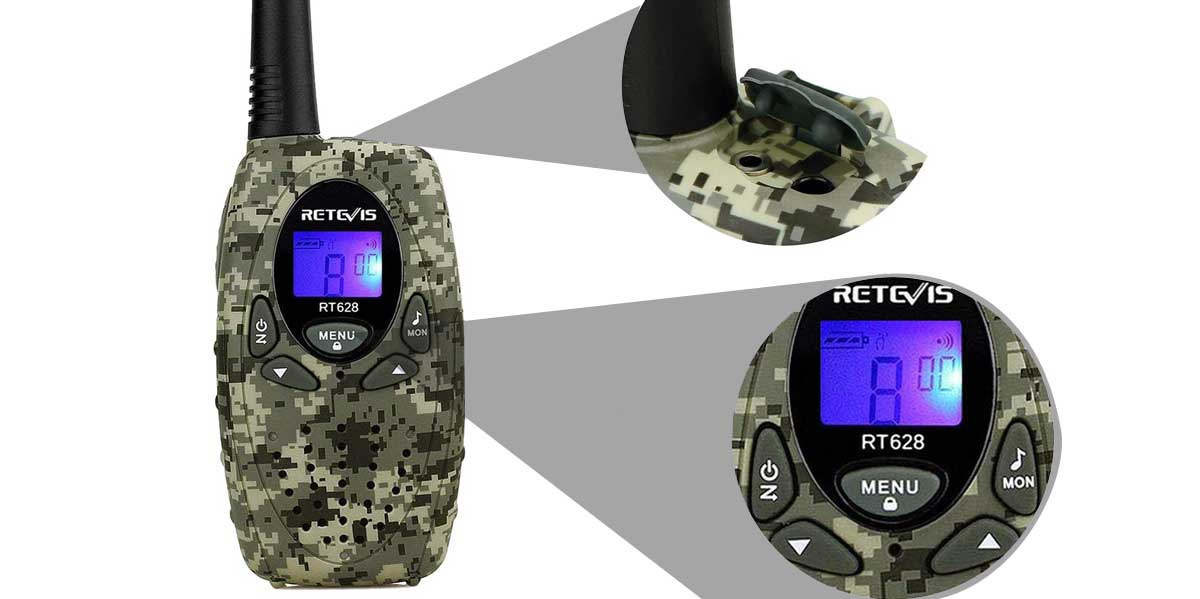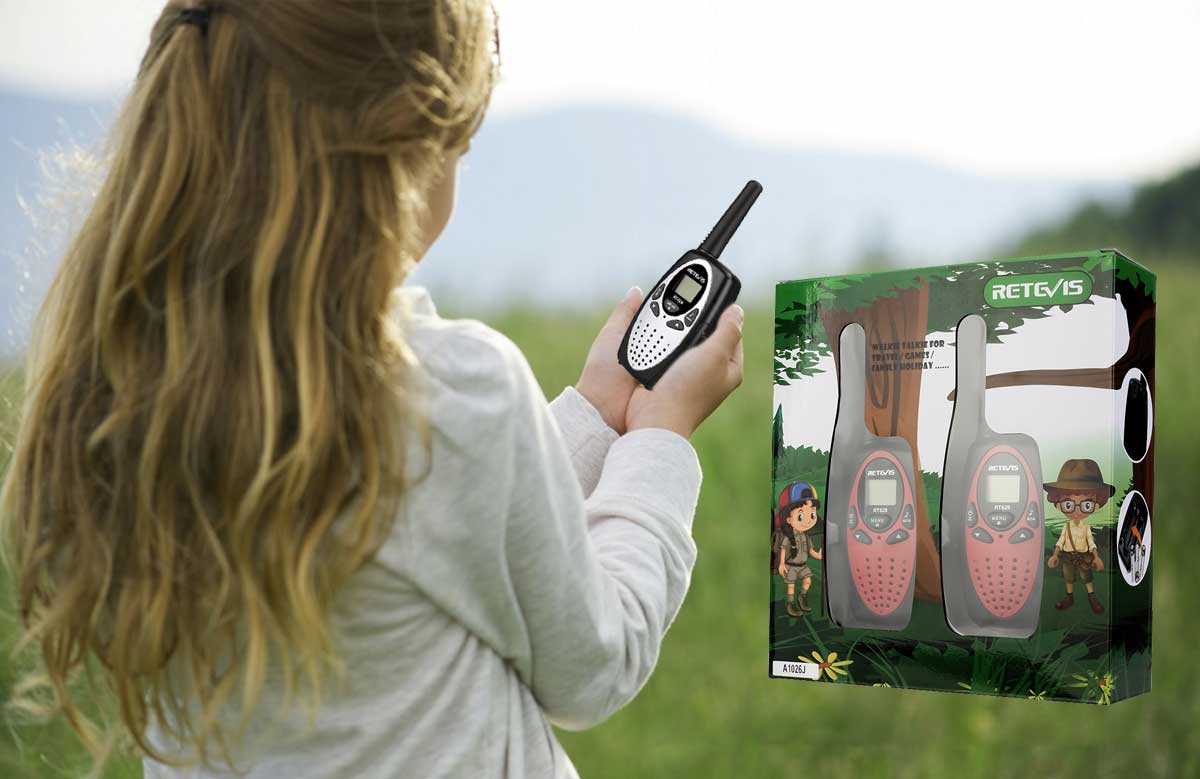 did not test range. Worked well when one kid was upstairs and the other downstairs. For being advertised as a "kids" walkie talkie, there where too many buttons it seemed. It was too easy for the kids to accidentally change the channel and then they couldn't figure out why it wasnt working. Having a talk button easier to push and if the other buttons where harder to push it would have been nicer.
My boys wanted walkie talkies that they could use in our house and out in the yard. These are great. My husband and I even use them!
We are very happy with this product. We originally had an issue with one of the walkie talkies, but when we notified the seller they sent out a replacement immediately and were extremely responsive. My son loves them!
I bought these for StarGate Cosplay and they work on a professional level. I could hear the others all over a vast complex without any issues with excellent customer service. Cant beat the price or product!
I ordered this for my nephew for his birthday, he loves it!!! Great pair of walkie talkies
These were a hit for my 6 yr old nephew. Great quality.
These are great! Clear voice, long distance, & the perfect size for small hands. My sons leave one home with me and take one to the park, which is about 1/10 mi. away and still no interference! They have a charge port; however, batteries are not included. Therefore, I cannot say for certain rechargeable batteries work. Also, very little information is provided with the product, which makes it difficult for the inexperienced to use them.
These are great. My 3 year old has it all figured out and we have fun playing with them. Good price too. Thanks!
Already own one set but my son left one of the walkies outside in the rain and it doesnt work any more so I am purchasing another set and we will have 3 functioning walkies...I love the way they work as many of the reviews have stated they have an incredible range and clear communication only draw back in my opinion is that they dont have a re-charge feature
Shipping was very fast and the items are exactly as described. As stated in the description, have 6 AA batteries on hand prior to giving them to children to avoid disappointed faces.
All of our items are Brand New
Frequency Range
PMR446
Channel
16
Output power
0.5W
Color
Red/White/Black/Camouflage
VOX function
Yes
Channel lock
Yes
LCD display including, battery status indicator
Yes
Adjustable volume level
Yes
Transmitting and receiving icons
Yes
Channel number and scan status
Yes
Monitor function
Yes
Setting the double channel monitor
Yes
Scanning Channels
Yes
Power selection (LO/HI)
Yes
Push to Talk Timeout Timer
Yes
Setting and Transmitting Call Tones
Yes
Setting the Sensitivity Level
Yes
Setting the SQUELCH Level 1-6
Yes
Size
Approx 160X55X28mm
Battery
3 x AA batteries(Not include battery)
Weight
90g/piece
Features:
1、LCD display
2、10 Call tones
3、Adjustable volume level
4、Battery status indicator
5、Monitor function
6、Double Channel Monitor
7、Auto Squelch
8、Key lock function
9、Low battery alert
10、VOX Function
11、Auto battery save
12、Power selection (LO/HI)
13、TOT Function