1. Especially for Retevis RT22 series walkie-talkies, Also compatible RT68 RT668, RT19 RT619, RT15, RT18 RT618.
2. Humanized design of the circular sound hole of the front speaker.
3. Convenient and reliable metal hook design that can directly clip on/off the belt.



Order Handling Time within 3 Working days(Pre-sale products excluded).
3156 PEOPLE ARE LOOKING FOR THIS PRODUCT
Applications
The two Way Radio Holster Case for shopping malls, supermarkets, warehouses, supermarkets, large-scale integrated entertainment venues, film and television cities, hotels, bars, restaurants, schools, churches, nursing homes, hospitals and other scenarios where staff must carry two-way radios with them.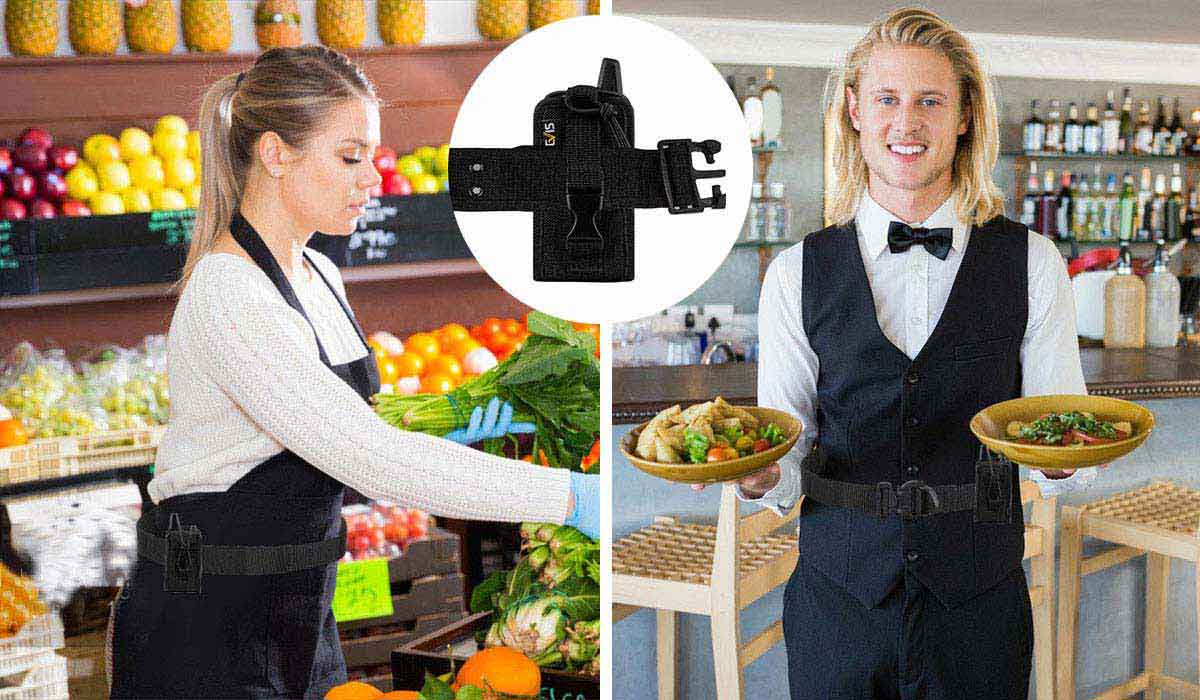 Customized design
Especially for Retevis RT22 series walkie-talkies to reduce movement.
High-quality construction
The holster is made of durable nylon material that is abrasion, fade, and scratch resistant, which offers superior protection for your radio.
Designed for belt use
The belt loop can hold a maximum of 6cm belt width.
Convenience
The buckle design on the back of the pouch allows to quickly and easily take on/off the radio from the belt.
Replaceable design
Equipped with elastic cords securing the radio with a carabiner on the top of the holster is adjustable and replaceable.
Humanized design
The sound hole design of the front speaker and the earphone/microphone design are left on the side, which is more user-friendly and convenient.
Robust & secure locking clasp
The metal carabiner closure in front of the pouch can protect the radio from falling out.
Compatibility
Two Way Radio Holster Case For Retevis RT22 RT622 RT22S, RT68 RT668, RT19 RT619, RT15, RT18 RT618, more cost-effective.
Material: Nylon.
Color: Black.
Holefor inserted earpiece: 28*11mm.
Holes for radio speaker: 10 holes, Ø4mm.
Belt loop: Nylon fabric, 80 * 20mm .
Elastic band: L = 20cm , Ø3mm .
Metal buckle: Aluminum alloy, 51 * 25 * 2mm .
Size: 125*63*45mm.
Weight (net weight): 2g
Package include: