Rechargeable walkie talkies toy for kids

With Li-ion battery and charger

Small and exquisite, easy to carry

2 sets of power-saving 2 way radios
Order Handling Time within 3 Working days(Pre-sale products excluded).
16363 PEOPLE ARE LOOKING FOR THIS PRODUCT
Retevis RT602 orange rechargeable walkie talkies for kids
1. With buttons, children can set up calls at any time
The new orange rechargeable toy walkie-talkie has four buttons, which can set the frequency and channel at any time, which is convenient for talking; in addition, at night, you can turn on the flashlight to illuminate it, which is very popular with children.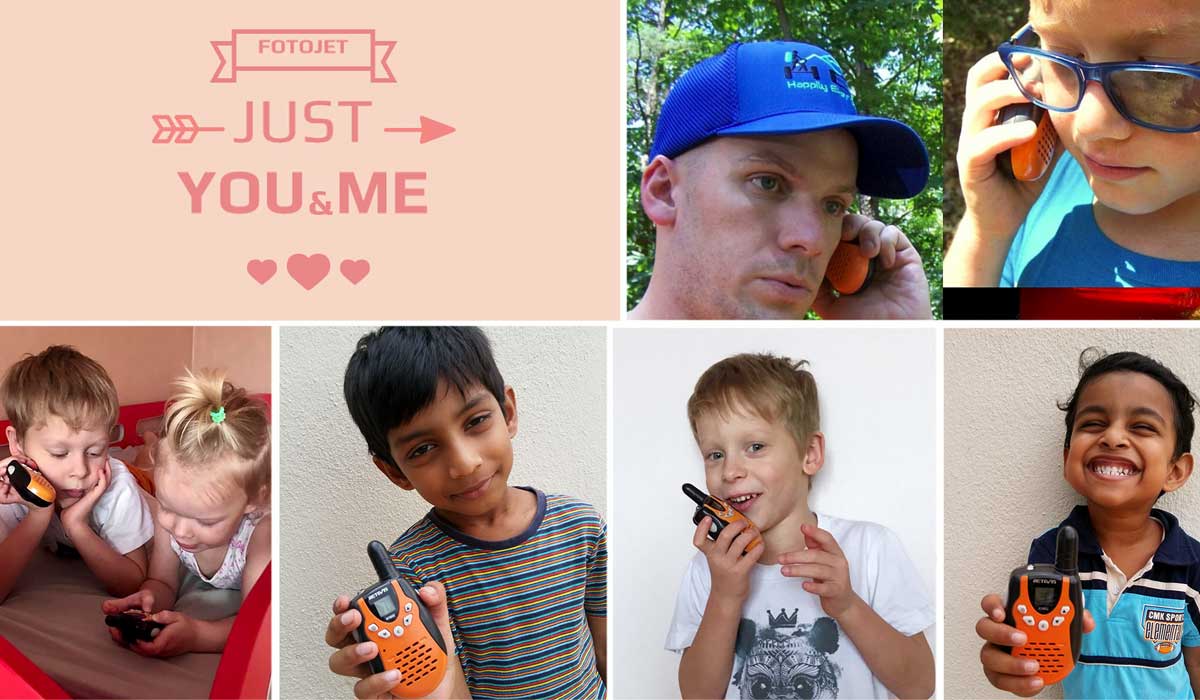 2. With lithium battery and charger, very power saving
RetevisRT602 is a low-power walkie-talkie, low power consumption for receiving and sending information, and power saving. And the walkie-talkie has a low-battery reminder function to charge in time.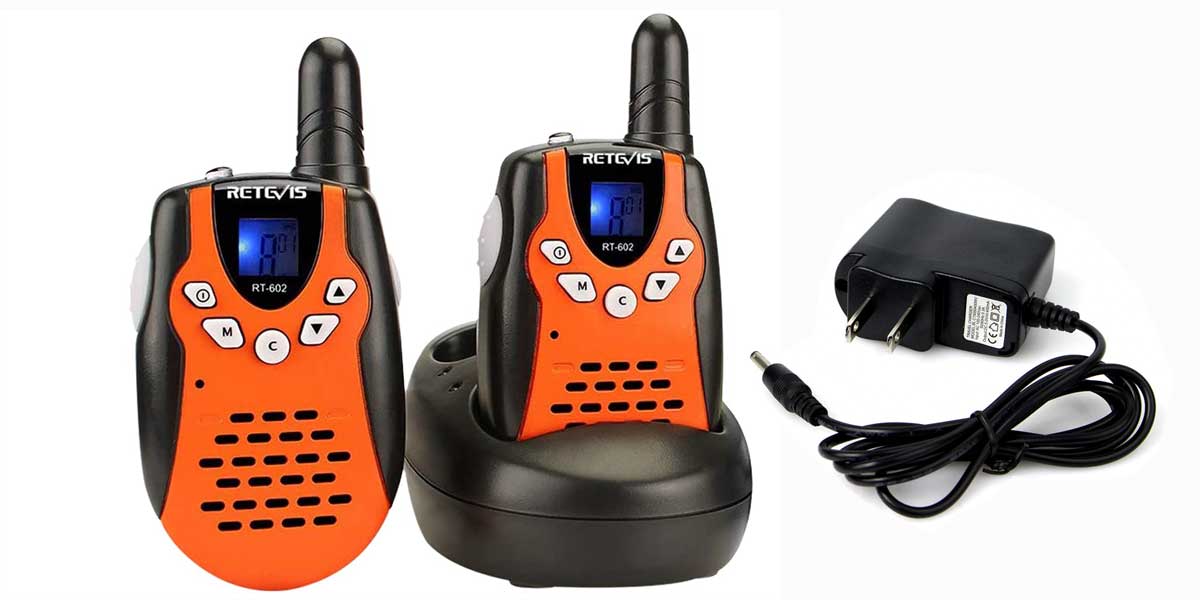 3. Complete functions
RetevisRT602 is exquisite in appearance, easy to carry, and has complete basic functions. VOX, CTCSS/DCS, Auto squelch, Keypad tones and Mute function, etc. This is a cost-effective toy walkie-talkie.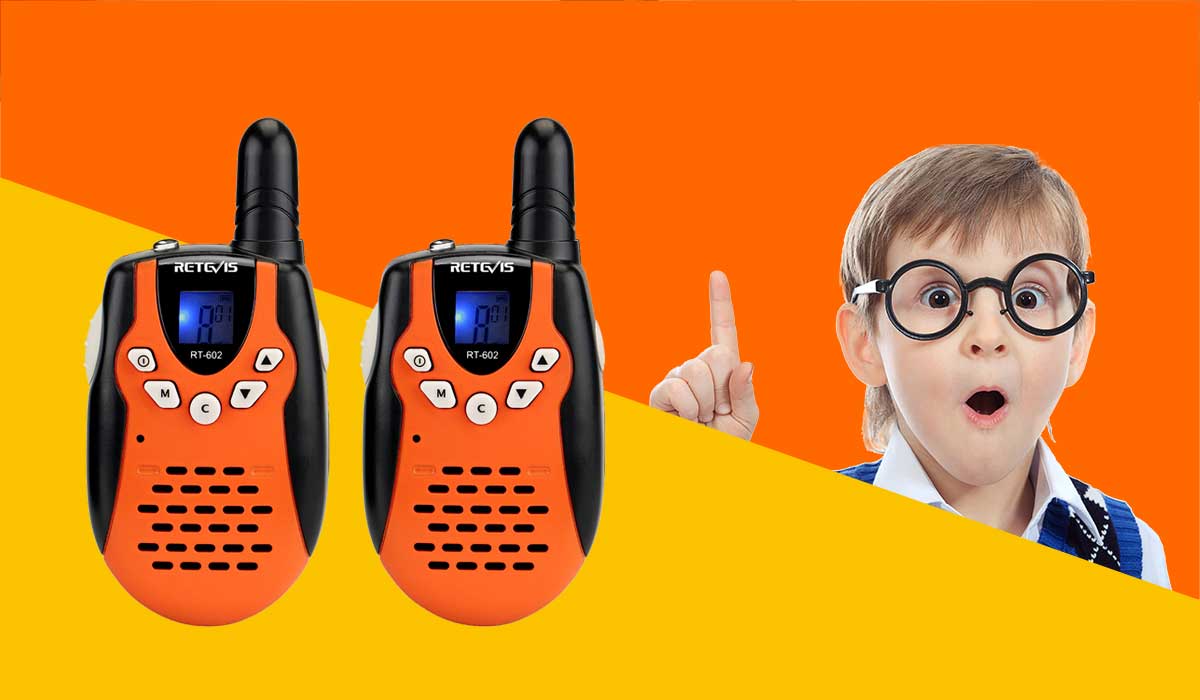 We as family had a great time with the walkie talkie. We even used it in convoy during our holiday. Children loved it and had good time playing indoors and outdoors with the walkie talkie.
I bought these for my son's 11th bday, he was so excited to be able to talk with his friend between our houses.They are very compact , which comes in handy while bike riding!
They are ok. Have to hold the button and wait a few seconds and then it lets you talk.
Great purchase to keep my little one entertained. He loves it and play with other kids all the time. Walkie talkies make everything more fun. They are very easy to use. It's sturdy for their little hand.
Compact size is great for kids hands. and the kiddos don't drop them. Good range.
Gave this to a friend's son. She said her son lived them and was definately testing her patience with them lol
Cannot beat the price! The long range with good sound, no need to buy talkies from famous brand at all, price really cool.I took it a gift to my little niece, she loves it, now she has taken them to find his dad when shopping, and plays frequently with her friends neighborhood.
My daughter loved these walkie talkies. I would purchase them again anytime. Loved seeing a happy face on my daughter face so worth it. Thank you!
Good quality and clear dialogue . Great toy for kids .My kids got so much fun on it.
Specification
Model
RT602
Frequency range
FRS
Output power
0.5W
Channel
22
Color
Orange
Battery Type
Li-ion Battery
LCD display including battery status indicator
Yes
Adjustable volume level
Yes
CTCSS/DCS
Yes
Transmitting and receiving icons
Yes
Channel number and scan status display
Yes
Earpiece connection
Yes
Auto squelch
Yes
Call alert
Yes
Built in flashlight
Yes
Channel lock
Yes
Low battery alert
Yes
Power selection
Yes
5 Call tones
Yes
Mute function
Yes
Battery saving function
Yes
Backlit display
Yes
Keypad tones
Yes
VOX function
Yes
Talk confirmation tone
Yes
Size
Approx:165x165x65mm
Weight
390g/piece
Features:
1、LCD display
2、10 Call tones
3、Adjustable volume level
4、Battery status indicator
5、Monitor function
6、Double Channel Monitor
7、Auto Squelch
8、Key lock function
9、Low battery alert
10、VOX Function
11、Auto battery save