To help you find the best two way radios available for your needs, we analyzed a multitude of products and spent hours reviewing them. As we strapped the two way radios on and dived into imaginary worlds, we looked specifically for quality, size, functionality, design, and user-friendliness. In addition, we looked at specific products that produce better results.
With all of these details and features in mind, it was easy to select some as our top picks.
How we choose
Our review breaks down the salient points, pros, and cons of each model, how they compare, and what they are best at. The following factors were considered by our experts when selecting our top picks:
Size
Design
Warranty
User-friendly
Return Policy
Types
Quality
Convenience
Price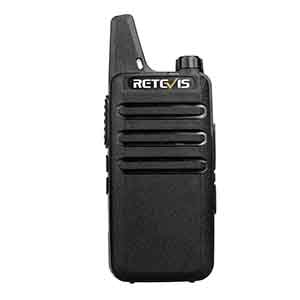 Retevis RT22 pocket radio are programmed to the same Frequency, so that it easy to operate, it can work with each other when out of the box, just on the same Channel.So it is the best choice for the team working. We want to order the great walkie talkie, which one not only need the great function but also can let My stuff enjoy the working time, which model should I order; that is the Retevis RT22 two way radio, the radio have the less button but multi-function.And it is small size, easy to operate for everyone.The Retevis RT22 excellent using in the big Mall, warehouse, bar, restaurant, hotel, camping and also for the family service. What is the difference between course this 22 and h-777 RT22 has vox function which makes you have hands -free operation, while the h-777 radios do not have this RT22 has durable belt clips, easy to disassemble and installation, No need any Screws; while the h-777 radios need the Screws to fix the clips RT22 has the integrated antenna, you need not worry about the antenna falling off. And it is short enough for you to put it on your pocket, while the h-777 not RT22 can work with other Retevis model directly in 1-5 Channel, while the h-777 radios need to program to work with other Retevis models.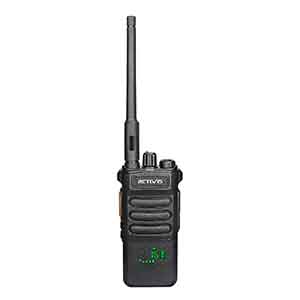 High power and long range
RT86 long range two way radio can effectively penetrate buildings; steel structure; provide stable and reliable signal. High gain antenna not only ensure the signal gain, but also prevent damage caused by frequent touch during use, which can provide clear and undistorted audio output in environments with many buildings and steel structures.
Long battery life
2600 mAh rechargeable lithium battery; provides 16-24 hours of battery life; fully meets the needs of standard shifts.
LED display
The RT86 two-way radio innovatively integrates the display screen and the body; it can effectively reduce screen fragmentation caused by falling or shock;and clearly displays the current channel; remaining power; signal strength and other status.
Wireless Clone
You can copy the channel and CTCSS information from one walkie talkie to another walkie talkie without going through a computer (PS: can only be the same model of walkie-talkie. You can copy the channel and CTCSS inform.
RT86 Long range business walkie talkies are ideal for use on large campuses, construction sites, manufacturing plants, busy warehouses, and so on.
Long Range Walkie Talkies with Clear Sound; the antenna is protected by a sealed enclosure and it is non-removable and sturdy; the transmission is more stable; providing you with crystal clear sound
Portable FRS Two-way Radios; license-free; work out of the box; RT68 can work with other FRS radios with 16 channels on the same channel and CTCSS; such as Retevis RT22 H-777S H-777 RT17 RT28 RT15 etc
Rugged 2 Way Radios; the body is made of durable and sturdy materials; can withstand shock and vibration in harsh environments; can be used for a long
Please note that our RT68 walkie talkies is only FRS walkie talkies; the FCC ID is: 2ASNSRT68; our walkie talkies meet FCC part 95 rule
Safe Charging; with multiple safety charging protection; overcharge protection; over voltage protection and short circuit protection; provides safe support even in crowded restaurants or warehouses.