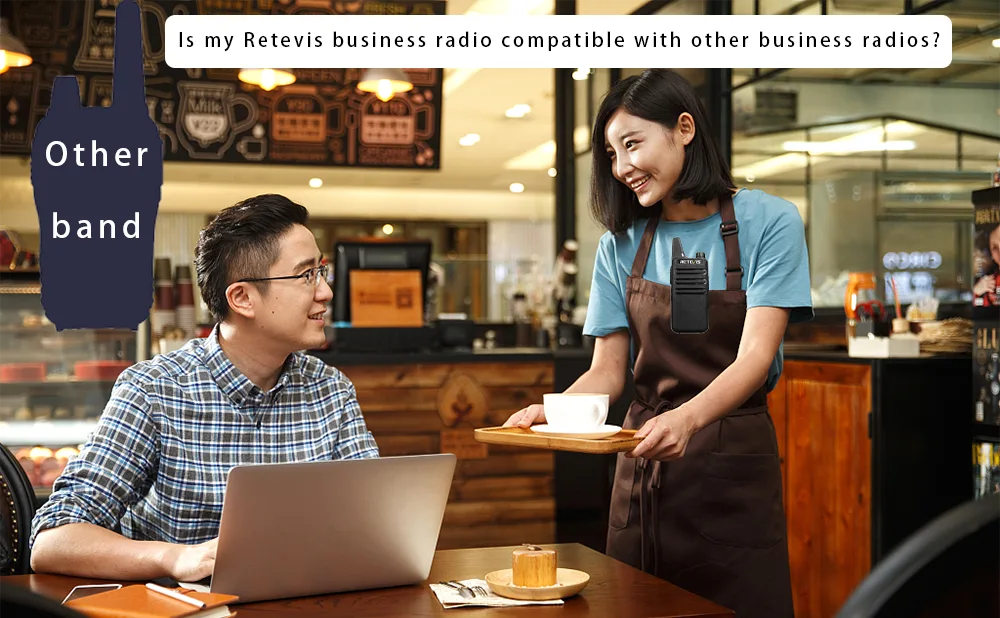 Yes, as long as it is a UHF business band radio programmable between 450 and 470 MHz so you can match frequencies and privacy codes by channel.
Same frequency and channel, can't make a call.
Please download the appropriate retevis programming software, cancel the privacy code or set the same privacy code.
walkie talkie FAQ,
Retevis business radio
---