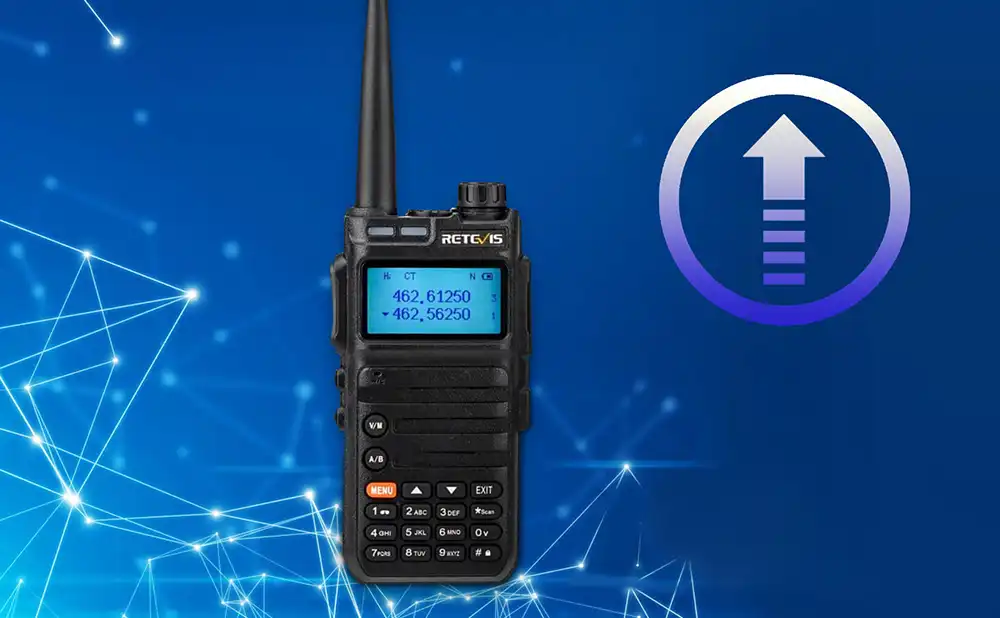 Which function do the RA85 5W Long Range GMRS Handheld Radio upgrade?
1.Frequency involved 467.5625,467.6125,467.6625,467.7125,467.5875,467.6375,467.6875, will be fixed to nonadjustable Narrow bandwidth and Low Power. Other frequencies will all default to Wide bandwidth and High power.
2. Cancel preset CTCSS/DCS tones: Press PTT+ Number 8 button together, turn on the radio. Wait several seconds, all the preset CTCSS/DCS tones will be canceled.
Note: This firmware only can be upgraded on the radio which can display the radio version. when pressing the second side key and turning on the radio will display the radio version. If not, please don't upgrade this firmware.
come and buy now: https://www.retevis.com/ra85-gmrs-portable-long-range-two-way-radio#BuyNow
RA85,
GMRS Radio
---