Retevis RA85 60CH GMRS Portable Radio GMRS Repeater Capable Two Way Radio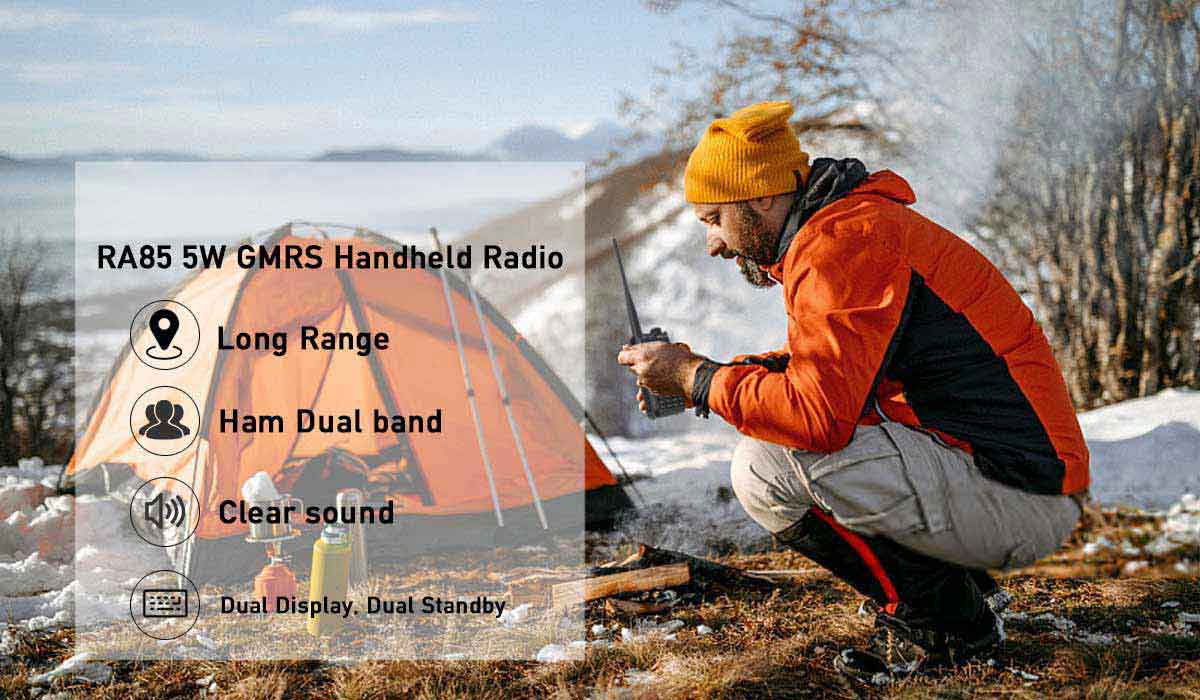 1, Offers 60 Channels and privacy codes
Usually the GMRS band radio with 30 channels, but our Retevis RA85 has 60 channels, offers you more channel options to help you block other conversations. And help you to set more GMRS channels with different CTCSS/DCS codes.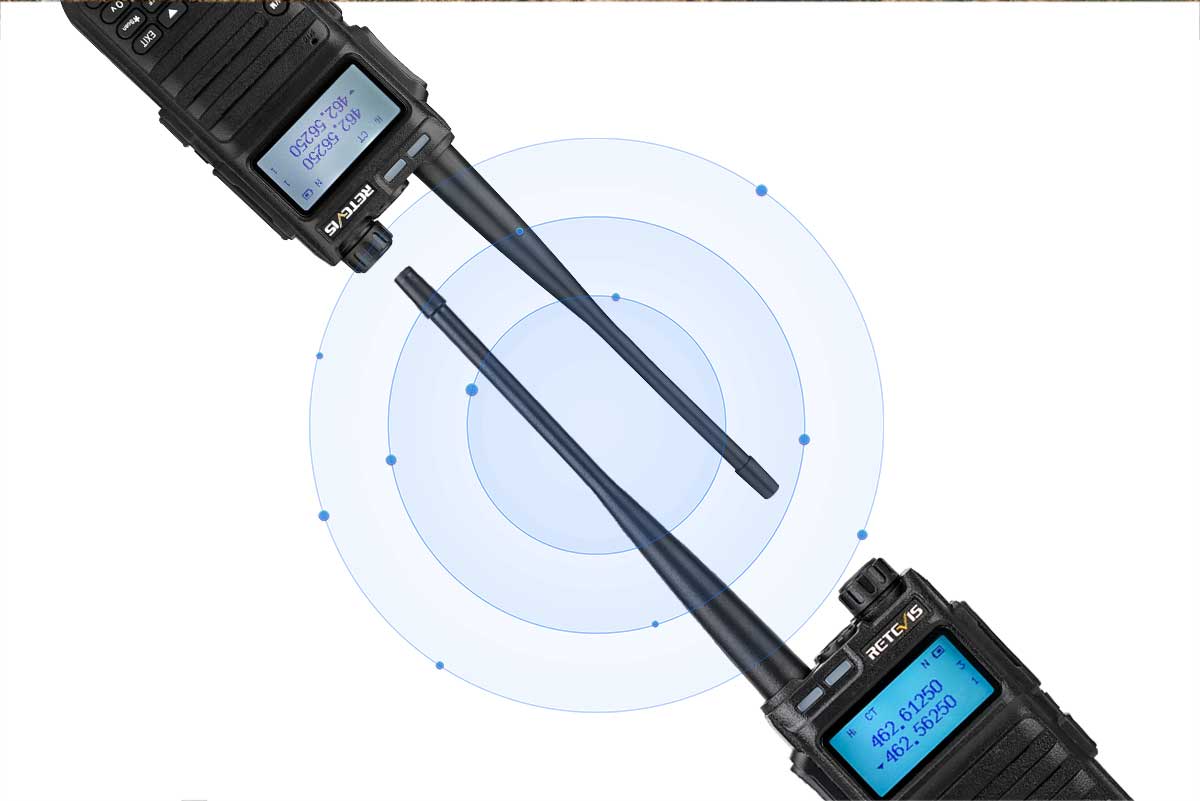 2, 5W High Power & Repeater Capable
RA85 is a powerful handheld GMRS radio, with an output power of 5W. It can also work with GMRS repeaters, which will help it get a stronger signal and reach a longer distance.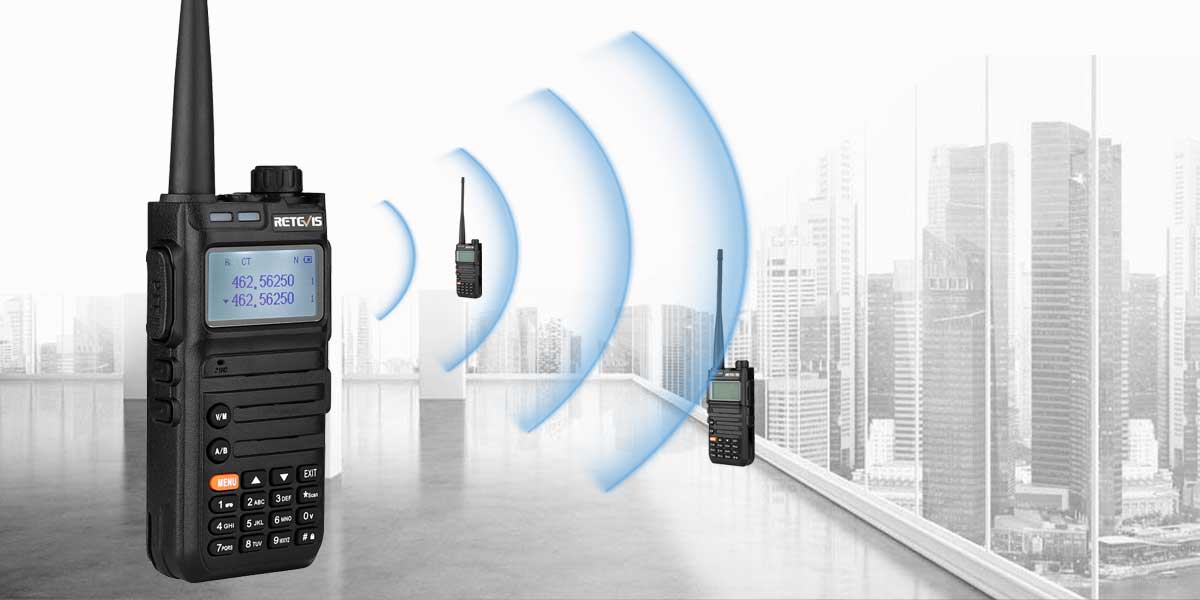 3, 11 NOAA weather channels
GMRS portable radio RA85 comes with 11 pre-programmed NOAA weather channels, keep abreast of the latest hazard weather reports and stay safe.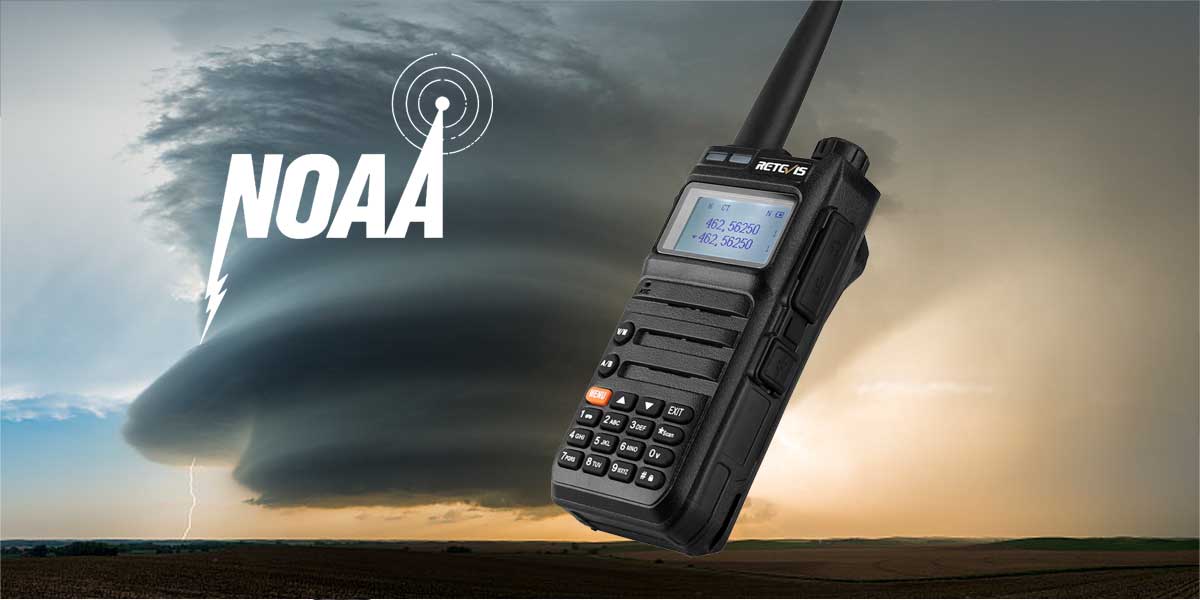 4, USB charger with desk charger base
The RA85 is USB rechargeable GMRS radio, you can easily charger, also comes with the desk charger base.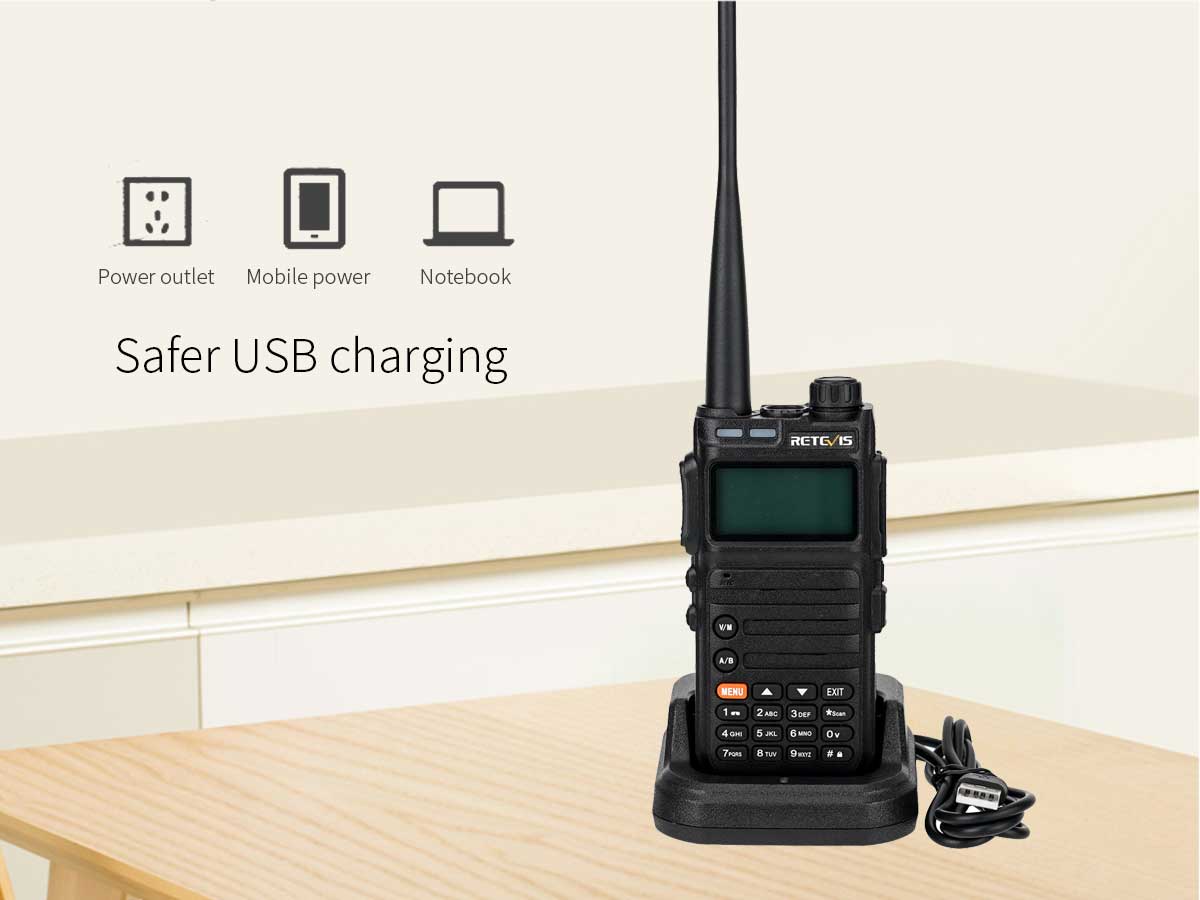 5, Dual display and Dual standby functions
RA85 comes with the 1.6-inch LCD display, you can not only check the radio information from its display, but also it is the dual standby and dual display. You can set the main and sub-main channels. If you want to monitor two channels at the same time, just activate the dual standby functions.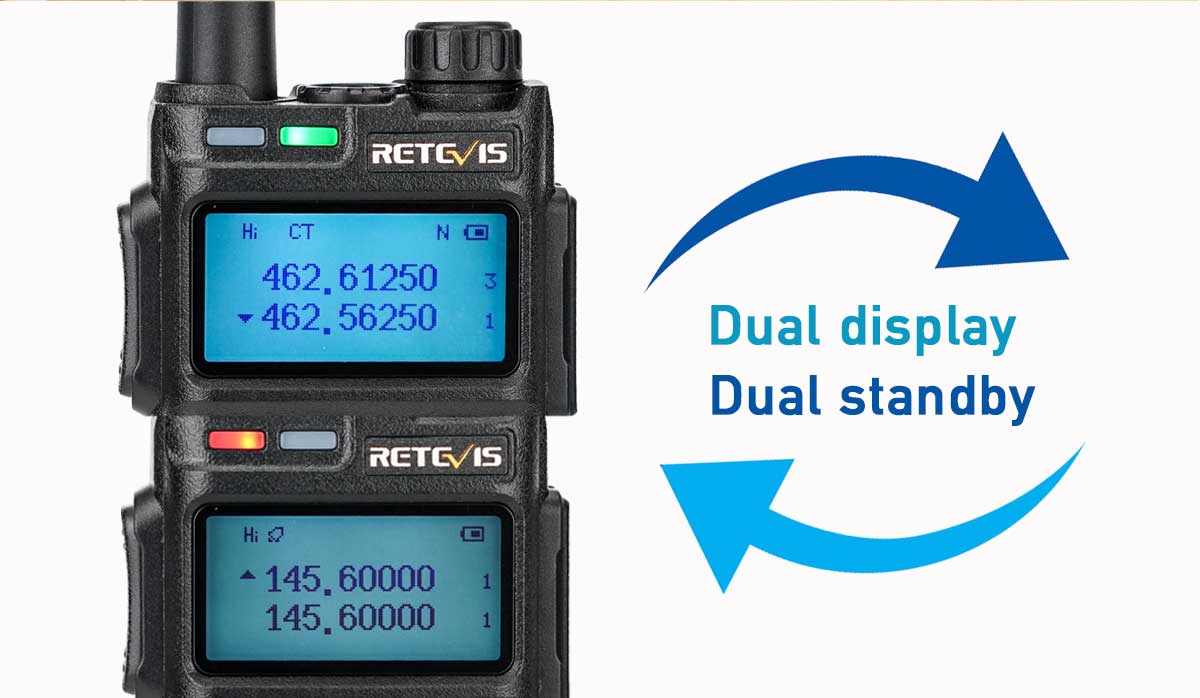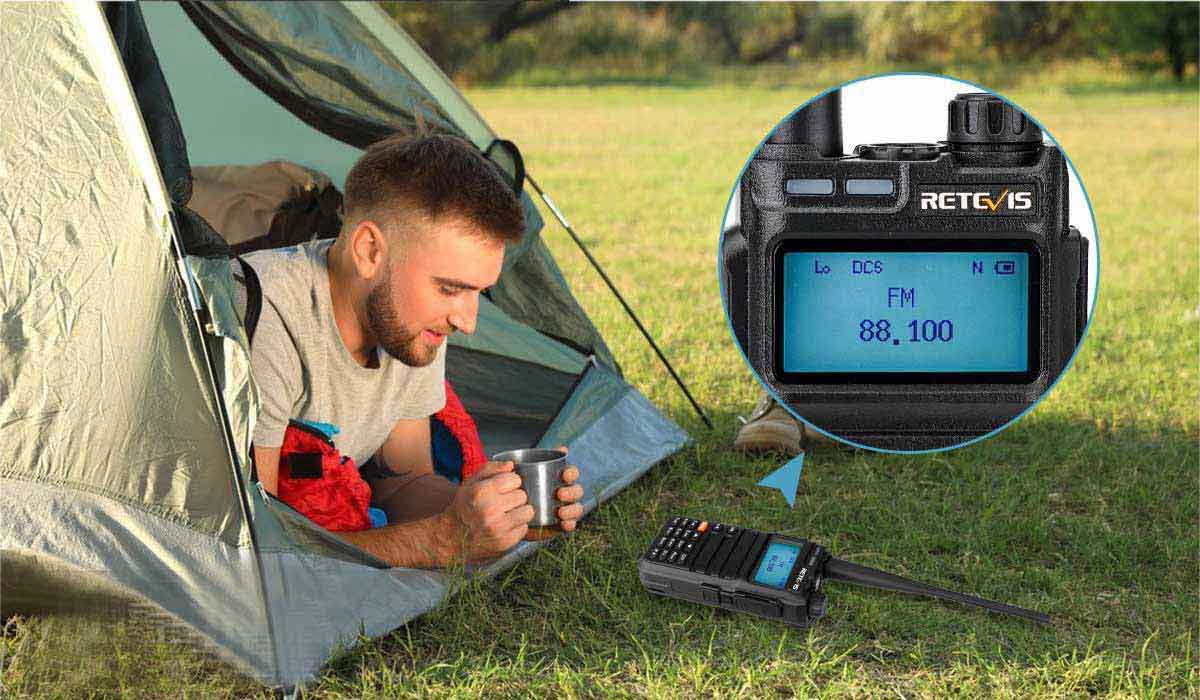 General
Frequency range
GMRS
Memory channels
60
Frequency step
12.5kHz
Input voltage
7.4 VDC
Battery(standard configuration)
1800mAH(Li-Ion)
Battery life(5-5-90,high power transmission)
About 14 Hours
Power
Consumption in standby
≤65mA
Consumption in reception
≤450 mA
Consumption in transmission
≤1.8 A @high power,850 mA @ low power
Frequency stability
±2.5ppm
Operating temperature
-20℃ to +60℃
Antenna impedance
50Ω
Dimensions (With battery, but without antenna)
121×61×33mm
Weight (Including antenna and battery)
223g
Transmitter
Transmit output power
5W/0.5W
Modulation
11K0F3E@12.5KHz
Spurious emission
-36dBm<1GHz, -30dBm>1GHz
FM signal-to-noise ratio
40dB @12.5KHz
Audio distortion
≤5%
Modulation limit
±2.5 KHz@12.5 KHz
Adjacent channel power
60dB @ 12.5KHz
Audio response (300-3000Hz)
+1~3dB
Receiver
Receiving sensitivity
0.25μV (12dB SINAD)
Adjacent channel selectivity
≥55dB@12.5KHz
Intermodulation immunity
≥55dB@12.5KHz
Conducted spurious emissions
≤-57dB @12.5KHz
FM signal-to-noise ratio
≥40dB @12.5KHz
Audio output power
1W @16ohms
Audio distortion
≤5%
Audio response (300-3000Hz)
+1~-3dB
Main Features:
TOT (Time out timer)

VOX: No need to press the PTT button to talk, make your hands free.

Low battery voice indicator. FM radio receiver.

SOS alarm function
NOAA weather channels
FM boardcast radio function
Automatic power saving function
Flashlight functions
1, 60 Channels GMRS two way radio
2, NOAA weather Channels supports
3, FM boardcast (receiving 65-108MHz)
4, Dual Display, Dual Standby
Order Handling Time within 3 Working days(Pre-sale products excluded).
14262 PEOPLE ARE LOOKING FOR THIS PRODUCT
What's in the Box?
Package includes:

1 xRA85 Long Range GMRS Handheld Radio
1 x Battery
1 x Manual
1 x USB charger
Product Reviews
---

Cristian Brahm

Gran alcance!!!!!!

Adquirí dos equipos RA85 y tanto el hardware como el software son excelentes. Efectué pruebas en la ciudad, desde la azotea de mi edificio y logré comunicación en la ciudad a 8.2 kms, con voz clara y algo de interferencia, pero nada que impida una comunicación clara. Habría sido ideal que la antena hubiese sido desmontable, pero no lo es. Totalmente recomendable por el precio, calidad y alcance.

Chuck Thompson

Great GMRS Radio For My Trip

One thing I do like about this radio that it tells you the channel and it tells you the frequency. I quite like that up here shows you all your different status indications. I test its range and repeater. There's trees, buildings and all kinds of stuff between me. There is an overpass but to actually have hear hear me was pretty good. I think that's good enough.That'd be great for stuff like that camping; traveling with a bunch of cars you want to have communications, a radio is a lot faster than your cell phone.