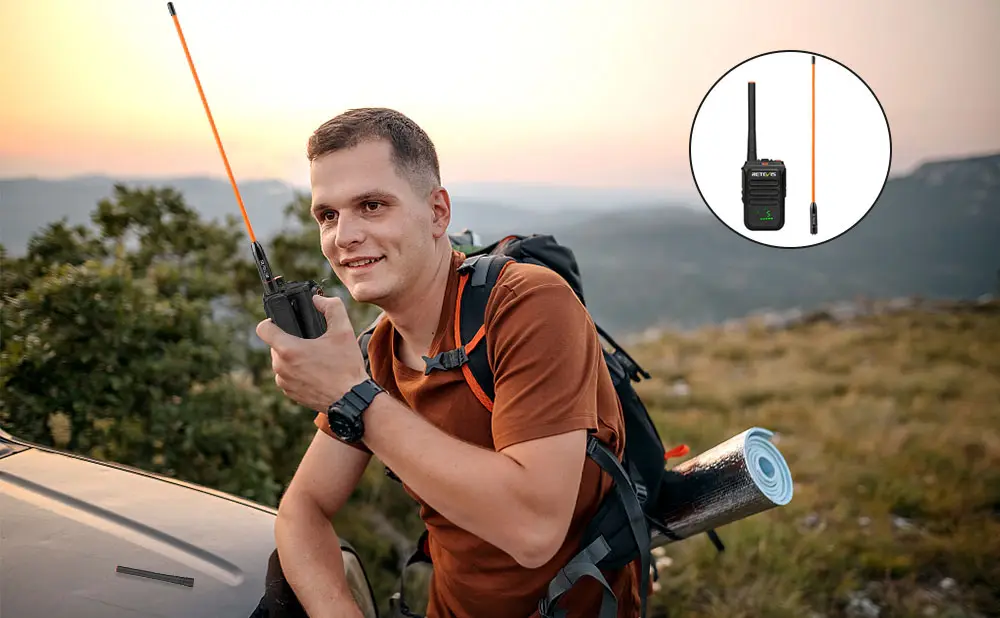 Murs radios can use external antennas and high-gain antennas for best performance. MURS is more suitable for use in open areas, and the call distance is longer, up to 5 kilometers.
But note that it cannot be used between concrete buildings.
Retevis RB38V murs VHF radio with all five MURS frequencies and transmits at a full 2 watts, Compared with traditional FRS walkie-talkies, can replace HA06 SMA-M MURS Antenna, more suitable in open mountain and forest areas.
Retevis RB38V,
MURS radio,
VHF radio
---