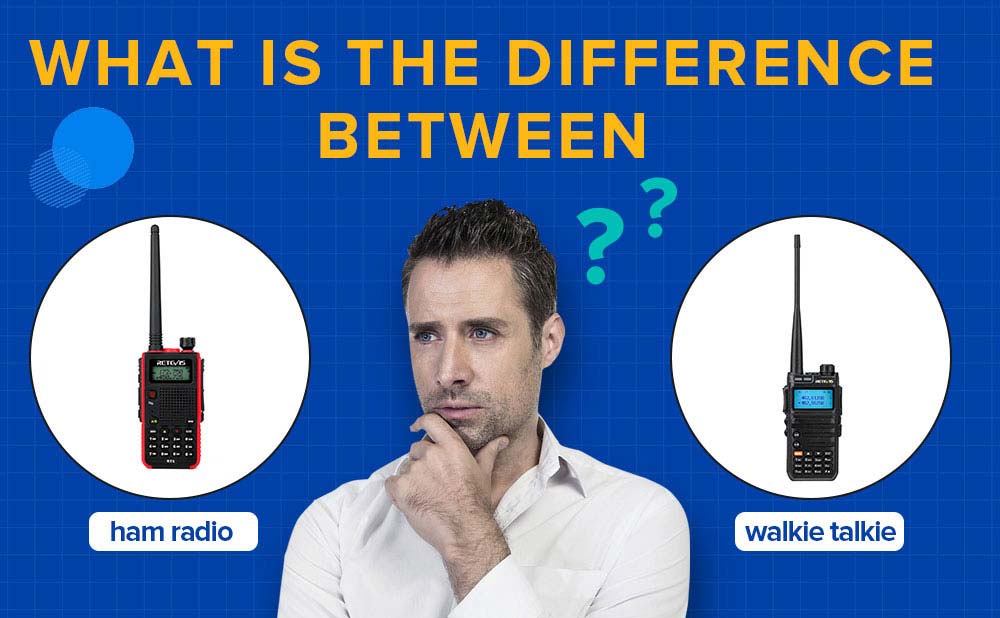 The difference between Ham Radio and normal walkie talkie:
1. power limit: The maximum power of ham radio can reach 1000 kilowatts
2. frequency limit: ham radio has frequency bands available at various wavelengths
3. Modulation method restrictions: Besides FM, ham radio can also use AM/SSB
4. Antenna limitations: Install carts, base stations, antennas, etc.
The greater significance of HAM radio lies in emergency preparedness. The FCC expressly stipulates that when the safety of people or property is threatened, HAM RADIO can use other frequency bands beyond the normal limit, which means that you can communicate with police, military, marine, and aviation radios , It can also communicate with the truck driver's CB station, various civilian walkie talkies, and commercial walkie-talkies.


ham-radio,
walkie talkie
---