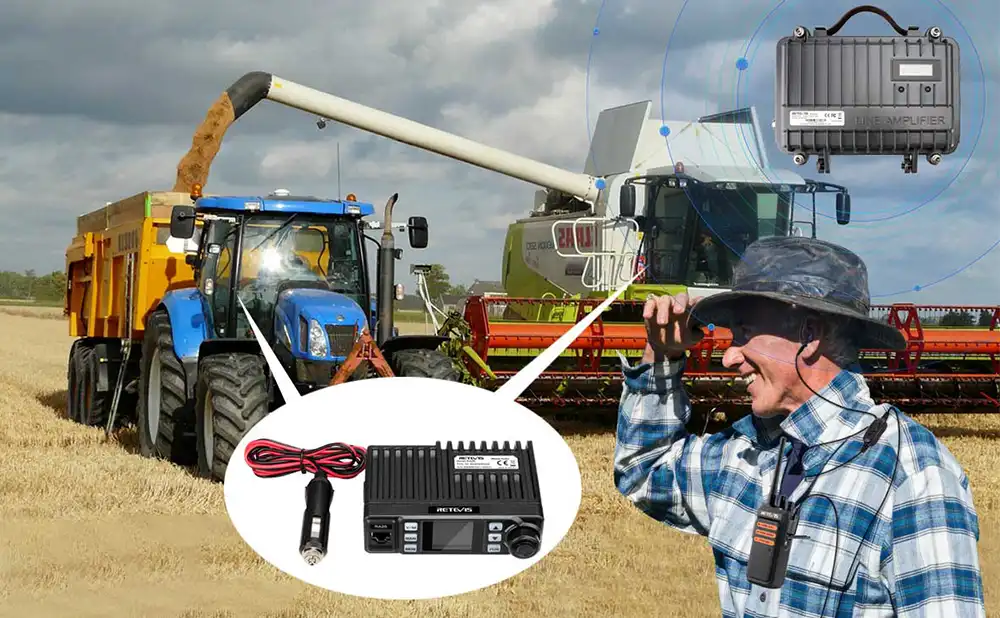 When your farm is over 10,000 acres, a handheld walkie-talkie won't keep up with your farm's calling needs. Then GMRS repeater is the best choice for Farm. Compared with hand-held walkie-talkies, GMRS repeater can provide you with long-distance for farm calling distance. we have a long-range GMRS Solution Kits for large farm-GMRS Handheld+Mobile Radio+GMRS repeater+Accessories.
1pcs Retevis RT97 10W mini compact GMRS repeater-to extend the tallking distance of the GMRS radios.
2pcs RT76 handheld GMRS long range radio
1pcs RA25 Dual Band Mobile HAM Radio
2pcs EEK008 2pin Earhook Earpiece
1pcs MR100 Magnet mount & antenna for Mobile Car Radio
1pcs MR004 Silver Base Station Antenna
1pcs CA31 copper feeder


The best choice for you to build your long range communication solution.
Retevis RT97,
Long Range radio,
GMRS repeater,
mobile radio
---