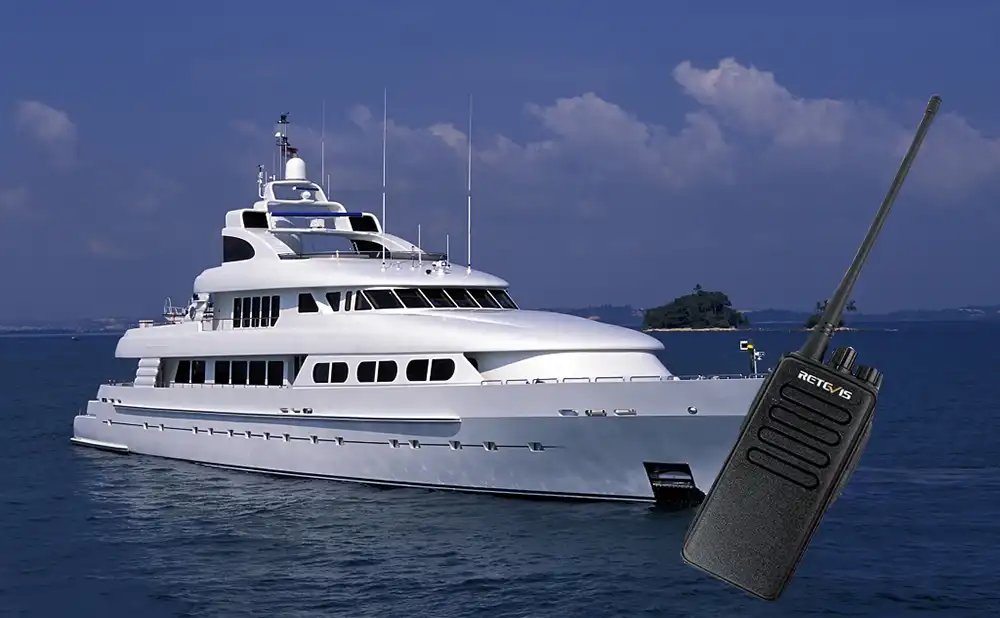 When you work on a yacht or a large ship at sea, the space is large, and sometimes you need to deal with various problems. The mobile phone often has no signal. How to keep in close contact with others?
High-power long-distance radio is a must for you, high-power walkie-talkie, strong penetration, can have a long transmission distance, especially the service of ships and yachts, requires close contact between employees, High-power walkie-talkies allow you to connect well with others.
Long standby time, can be used continuously for about 12 hours, no need to charge during working time, allowing you to be online at any time and improving work efficiency.
YACHT CHANDLERS ship service, purchased retevis RT1 High power long distance business radio to improve work efficiency for ship service.
retevis rt1,
long distance radio,
high power radio
---