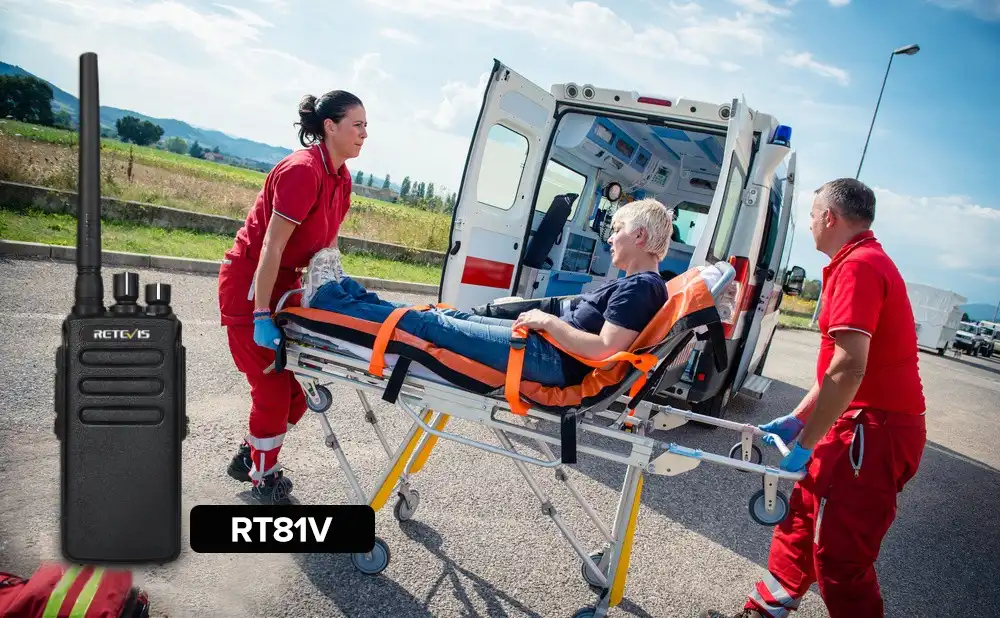 The application of walkie-talkies in the field of emergency rescue is becoming more and more mature. For rescue fighters, walkie-talkies are not only a communication tool for them to keep in touch with the team, but also an important equipment for escorting them at critical moment. It is very important to choose a walkie talkie for rescue
RT81V has two modes of digital and analog, 2 regions, select 32 channels, IP67 waterproof and Dustproof, Strict shell structure and material, so that the use of RT81V in a complex environment to ensure the normal use of radio.
High power, RT81V DMR RADIO equipped with high power emission, increase the communication distance. and instant communication for rescue.
RT81V,
DMR Radio,
VHF RADIO
---