The walkie-talkies turned out to be convenient for various bike rides, group walks, and trips. Due to the increased transmission power and a fairly good antenna, walkie talkies are confidently taken in rough terrain. Retevis UHF band two way radio RT86 radio is a good option both for work (security, construction, unloading / loading, work on the roof) and for leisure (team games, tourism and travel, group movement, etc.). Ready to get acquainted to it?
Overview of RT86
An overview of the Retevis RT86 radio with an interesting display hidden under the panel, a powerful output up to 10W (in Low mode up to 1 W), a 7.4V / 2600 mAh battery. The radios are equipped with a removable antenna and operate in the range of 430-440 MHz. There is the possibility of firmware and settings. A convenient option for both work and leisure. Hidden under a translucent panel, the display provides convenient operation and channel switching, while maintaining the properties of protection against shock and water ingress. There is a function of scanning, calling, and also ... a flashlight!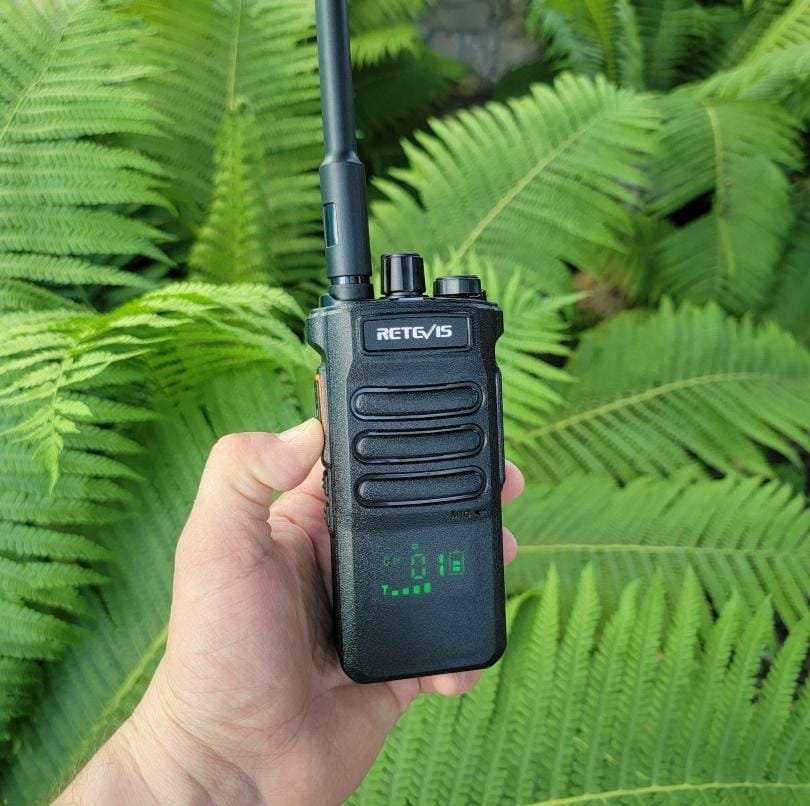 UHF band two way radio RT86
What are in the Box
Complete set in each box: RT86 walkie talkie, battery for it, cradle charger (stand) for charging, separately removable antenna, landyard and belt clip. There is also a user manual.

Durable Hidden Display
The hidden display of RT86 is a fairly large (1.4 inch), high-contrast monochrome display. This is clearly visible on the street, and in the bright sun, and at dusk. The transmission mode, battery level, subtone operation, and the selected channel are displayed. In this design, excellent protection against external influences is obtained, and this particular option turned out to be convenient for hiking / fishing / hunting, etc.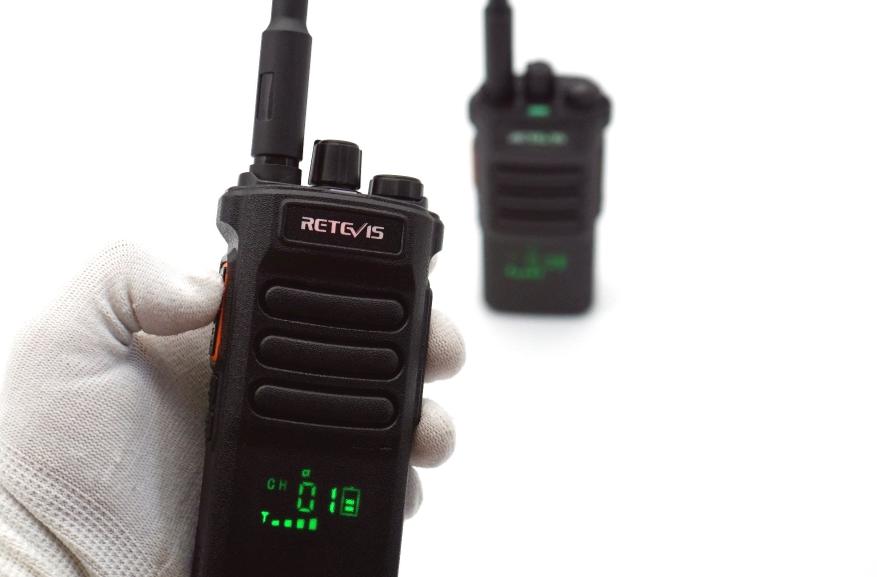 Convenient Charging
A USB-powered cradle is used as a charger. Walkie-talkies are charged from USB. Each comes with a desktop charger like as below. A fairly convenient solution - you can take it in your car and charge it from the cigarette lighter (from a phone charger). The battery is removable, consists of two cells (2S 7.4V). The capacity is 2600 mAh, which can support long lasting time. In standby mode, the radio can work up to 190 hours.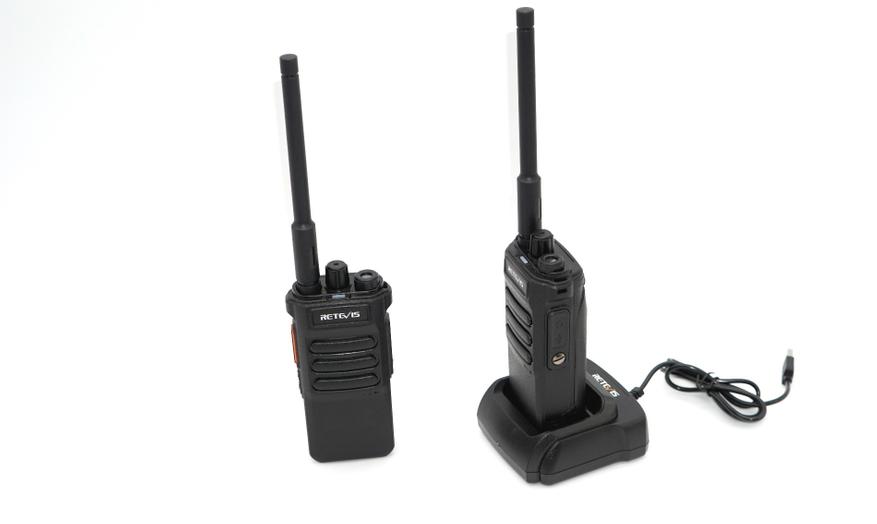 Removeable Antenna
The antenna is removable, standard. Connector type - PR-SMA. If desired, you can replace the antenna or install a reinforced one to get higher gain.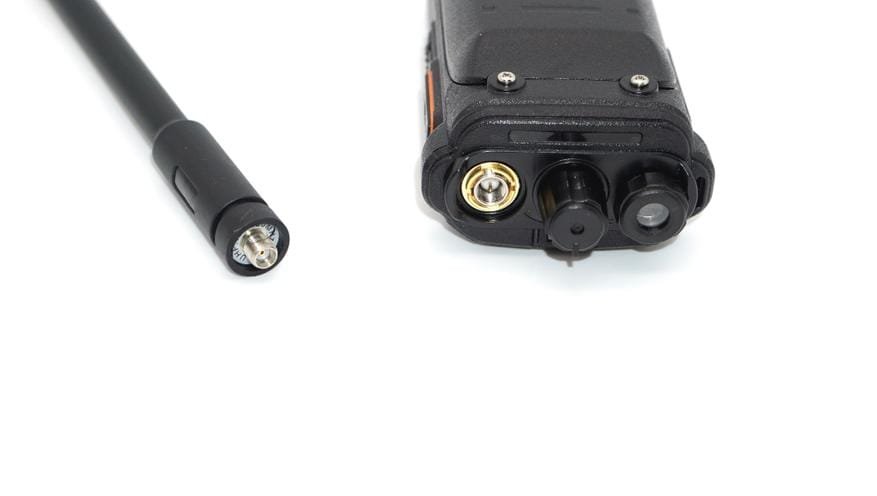 Built-in Flashlight
There is also a flashlight on the panel. Quite simple, but convenient to highlight something small without letting go of the radio. The flashlight is turned on by pressing the down button.
Easy to Program
We provides the offical free programming software and driver of RT86➡ Here to Download
If you don't have the correct programming cable➡ Here to Buy
The interface of software is quite simple and easy to check settings.
Thank you for reading this blog! If you have any questions, please leave your comments below and email to kam@retevis.com.