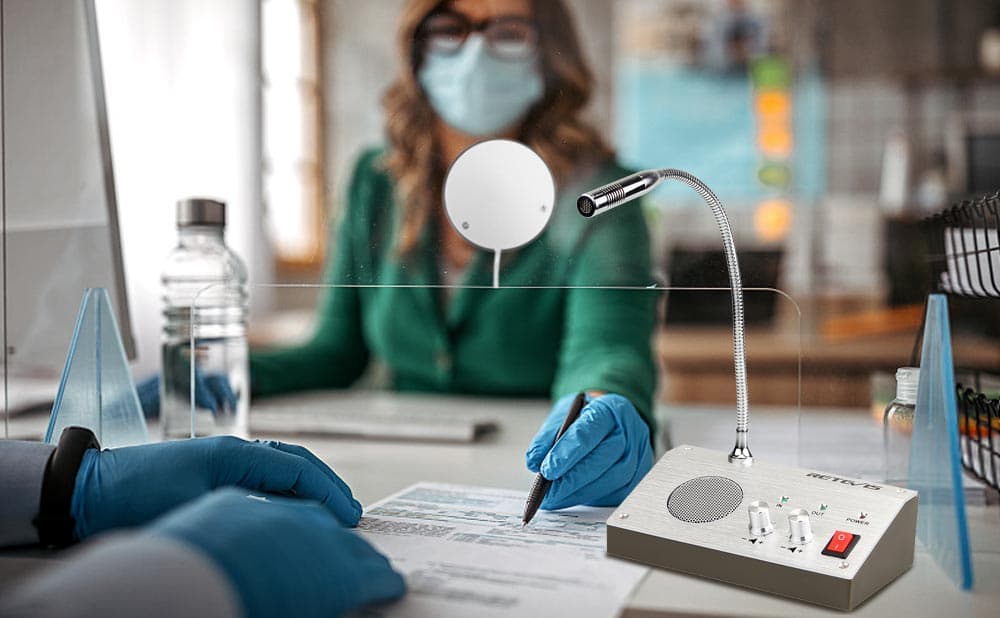 COVID has made dual way counter intercom essential everywhere:
Window intercom systems have traditionally been used wherever secure windows separate staff and customers: think ticket offices at railway stations, Banks, Gas station, Hospitals and Post Office windows.
With the advent of COVID, more people wear masks and "window screen protection" are used in almost every site. our dual way counter intercoms can help, refer to as speech transfer systems.
Schools,museums, galleries, airports, border control, information points and baggage security checks are all new locations where window intercom systems are now needed where they weren't before.
Your Dealer Request or VIP Customization would be welcome!
retevis rt9908,
Dual Way Counter Intercom
---