RA86 GMRS Mobile Two Way Radio
US$134.99
Free shipping on orders over $50
US$ 0
Integrated Control Microphone

GMRS frequency band, 30Channel

NOAA WEATHER SCAN + ALERT
NOAA Weather Alert,CTCSS/DCS
OverView
Retevis RA86 Fully Integrated Control Microphone GMRS Mobile Radio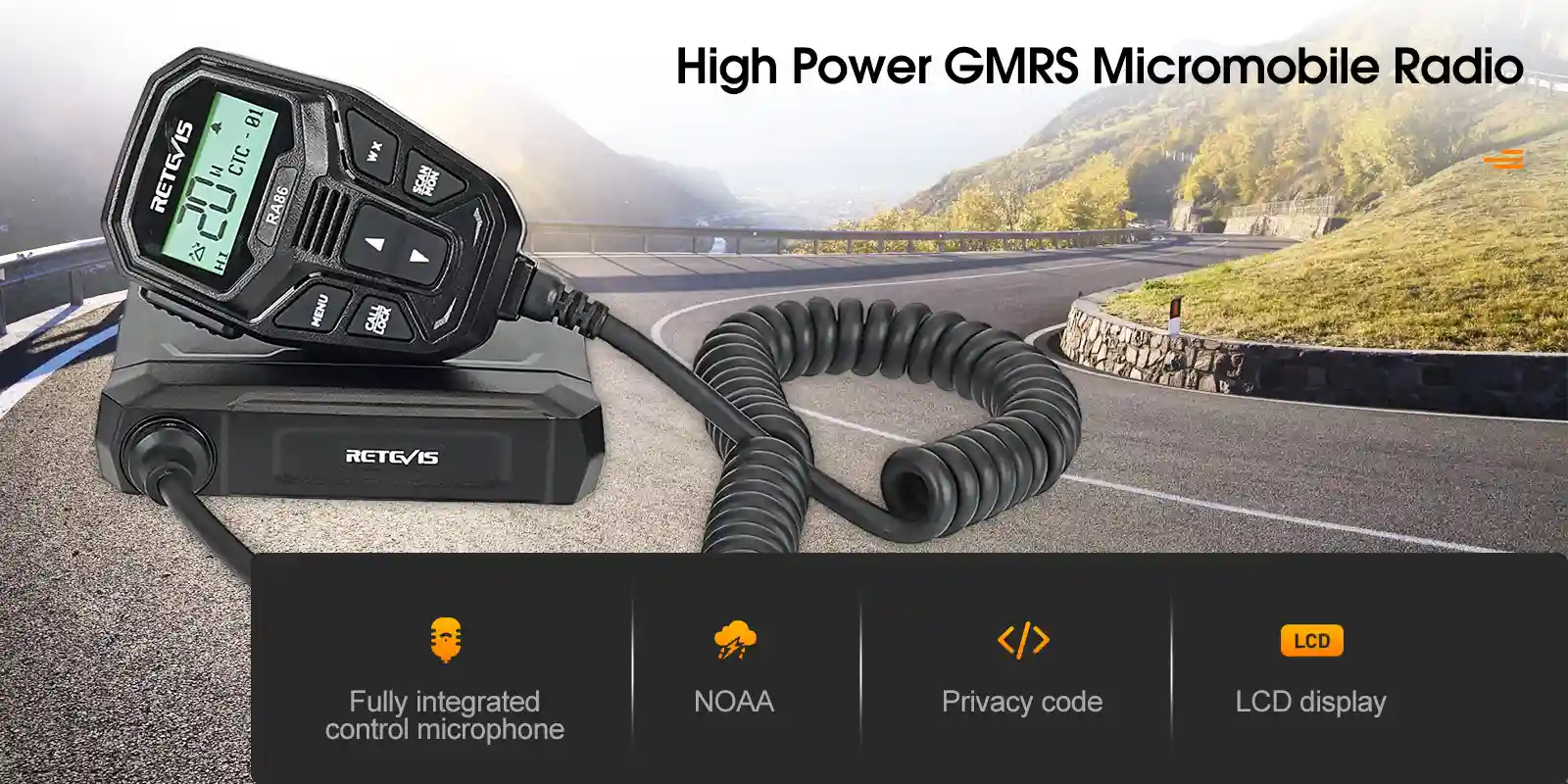 Fully Integrated Control Microphone
Fully integrated control microphone, you can finish all operations on itself. You can place the radio base anywhere in the car. It is convenient to stash the radio unit away and save dashboard space.

NOAA Weather Alert
NOAA weather alert provides great convenience for you. It efficiently help you learn about the latest weather information and emergencies. It is convenient for you to adjust your journey in time.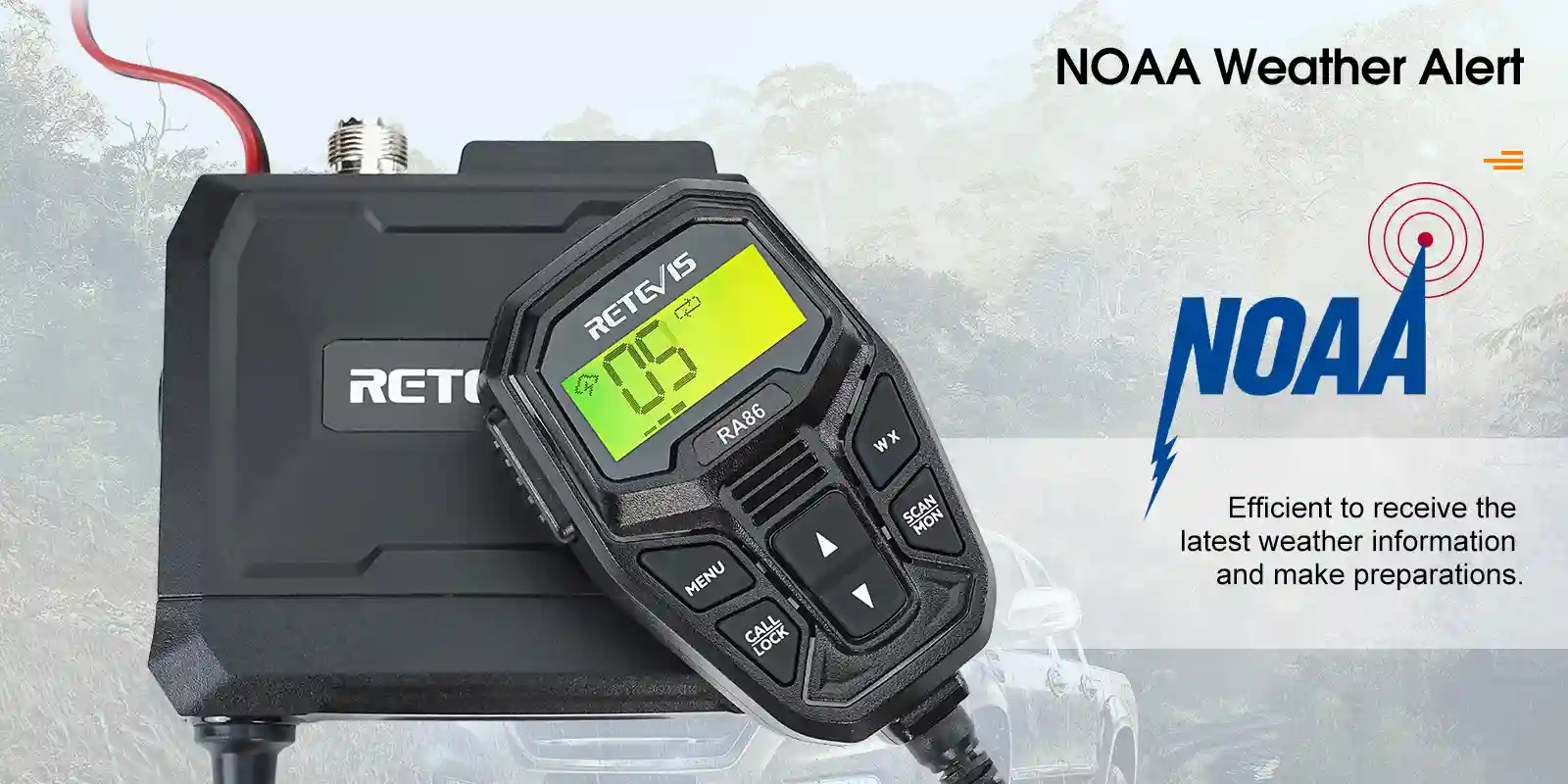 Dual Speaker
With dual speaker, the mobile radio can transmit and receive clearly. You also can choose to use single speaker or dual speaker as needed. Communicating with your friends for clear sound transmission in the noisy environment.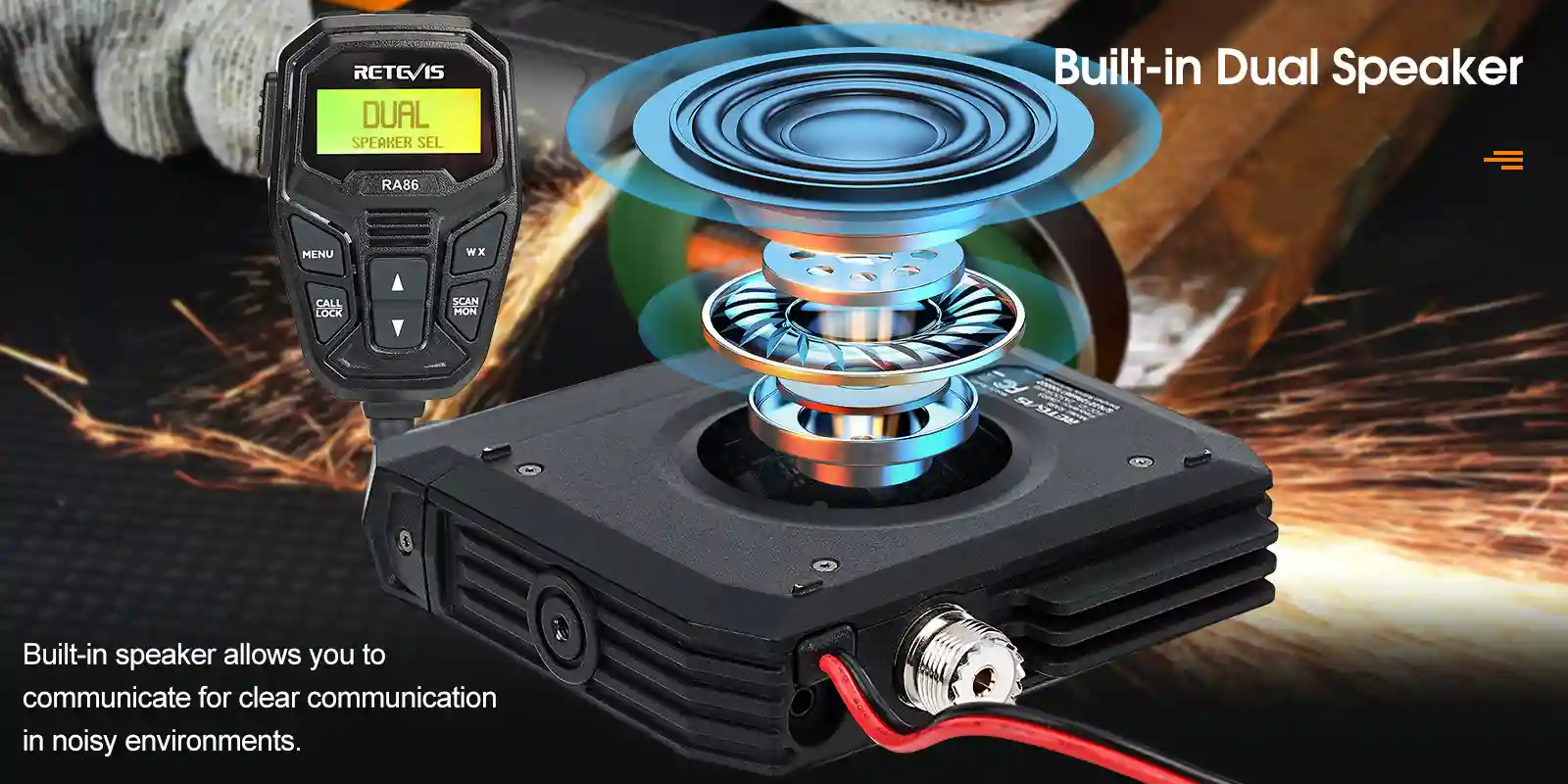 Long Communication Distance
20W high power, the mobile radio has a long communication distance. 8 repeater channels and gain antenna are efficient to extend communication range. You can easily communicate with your friends even you are apart from each other.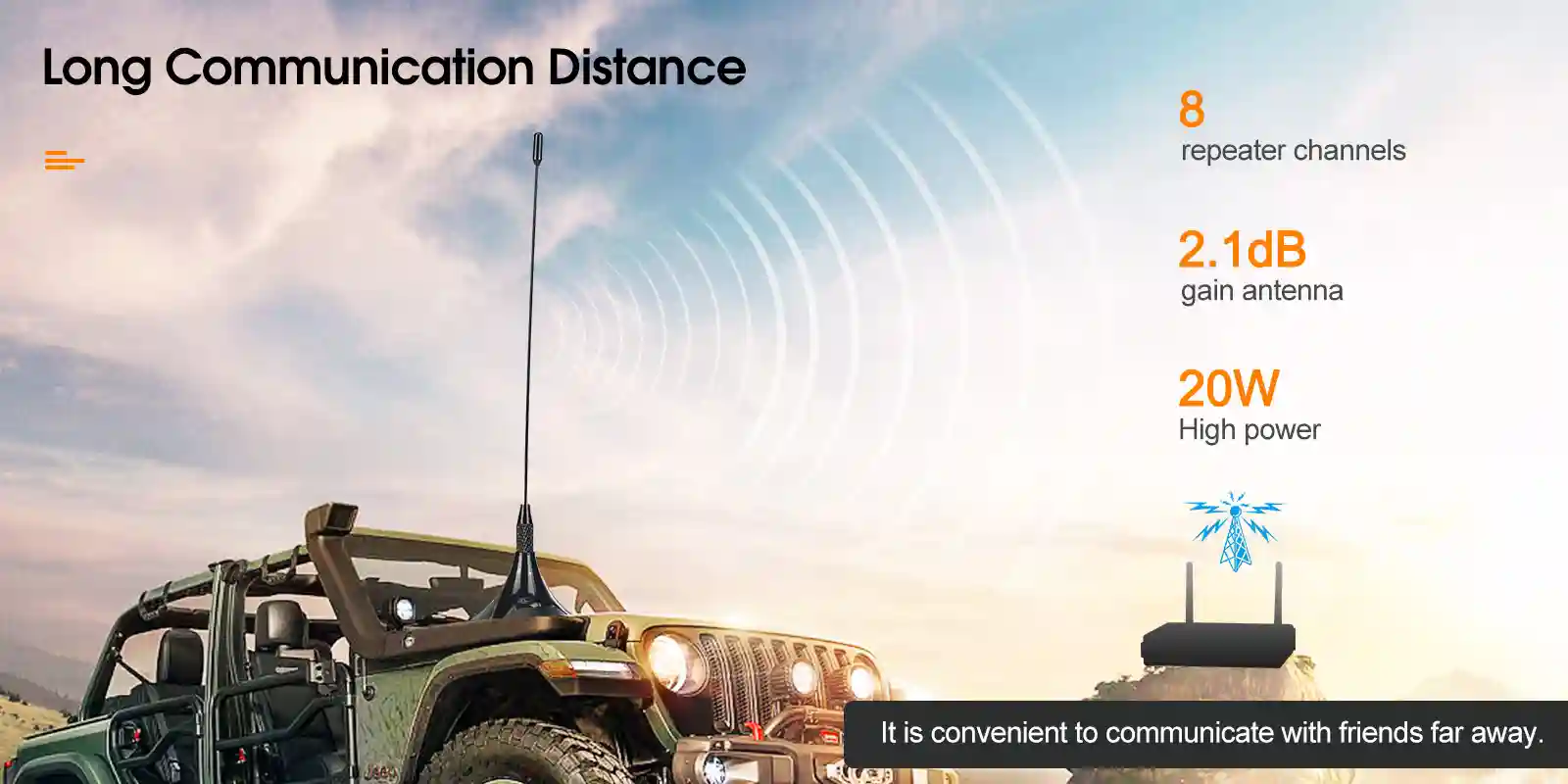 Adjustable Power
High/Low power is adjusted. You can select the proper power according to different occasion needs. *When radio is in the 01-07 channel, the high power menu setting can't been seen.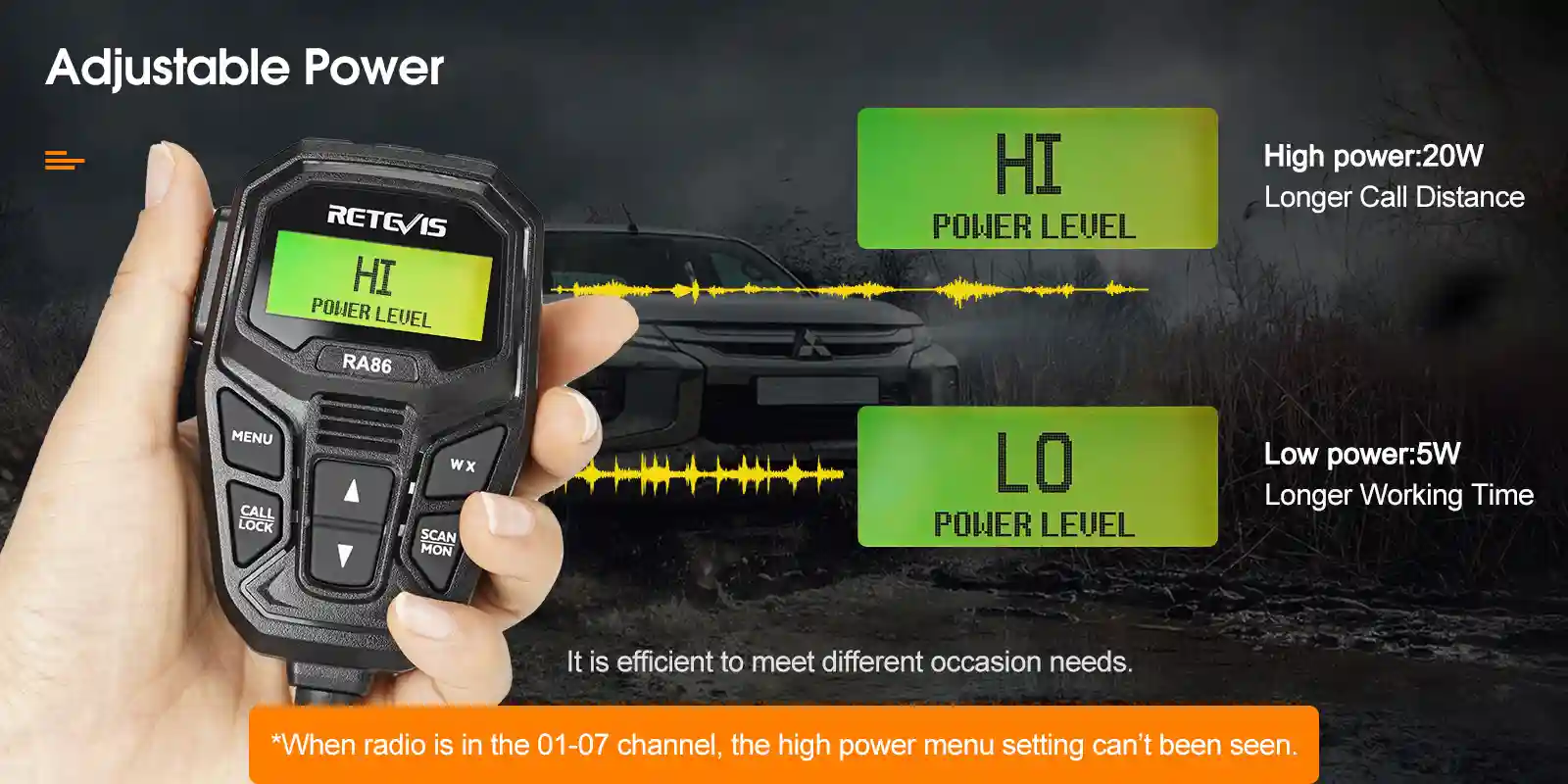 LCD Display
4 personalized backlight and 3 display brightness are adjustable. The mobile radio has a better visibility and you can clearly know about the status of the mobile radio no matter in the day or night.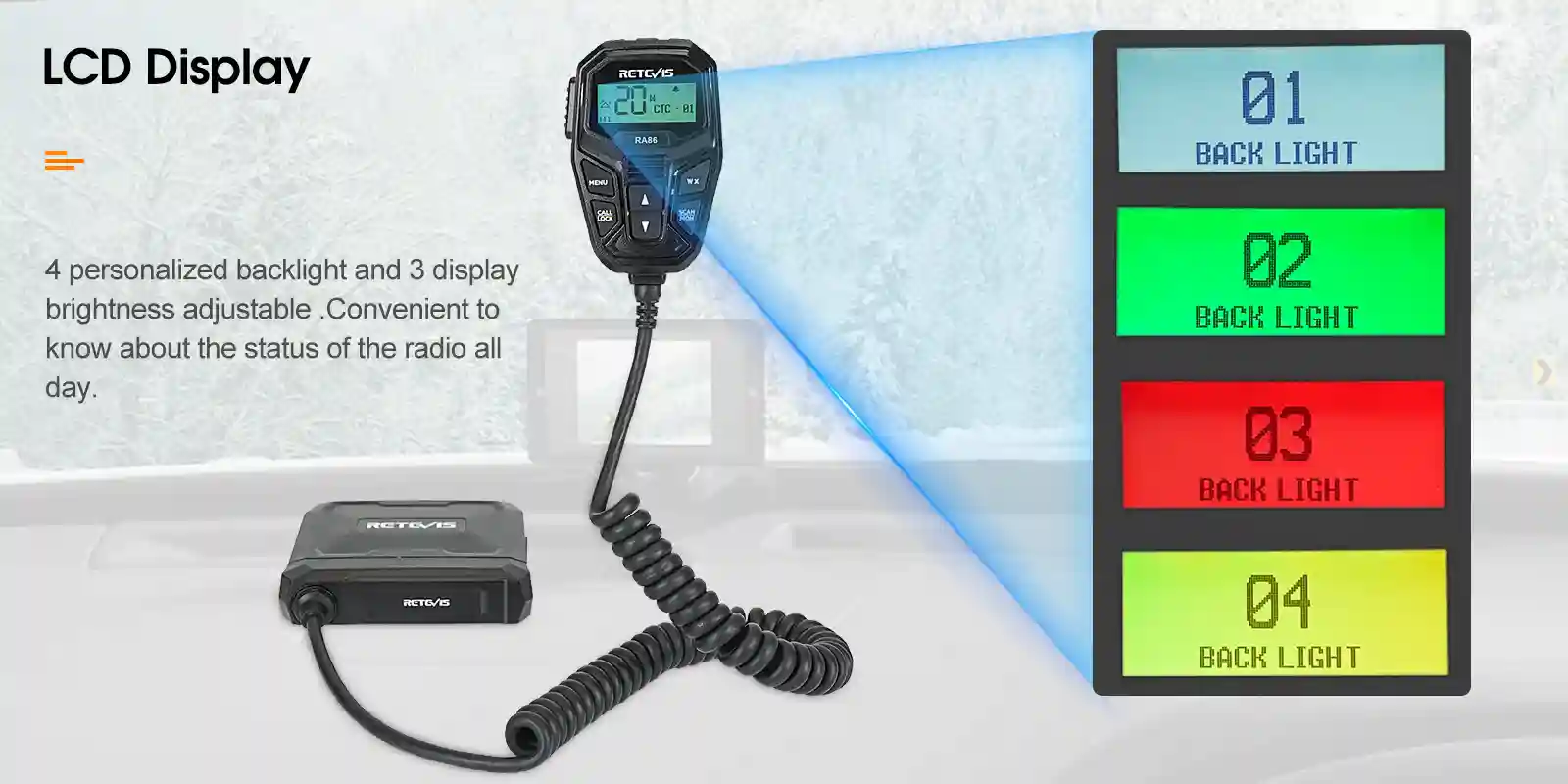 VOX Function
VOX function is efficient to have your hands free and microphone bracket is convenient to fix the microphone. You can communicate with your friends even when you driving the car.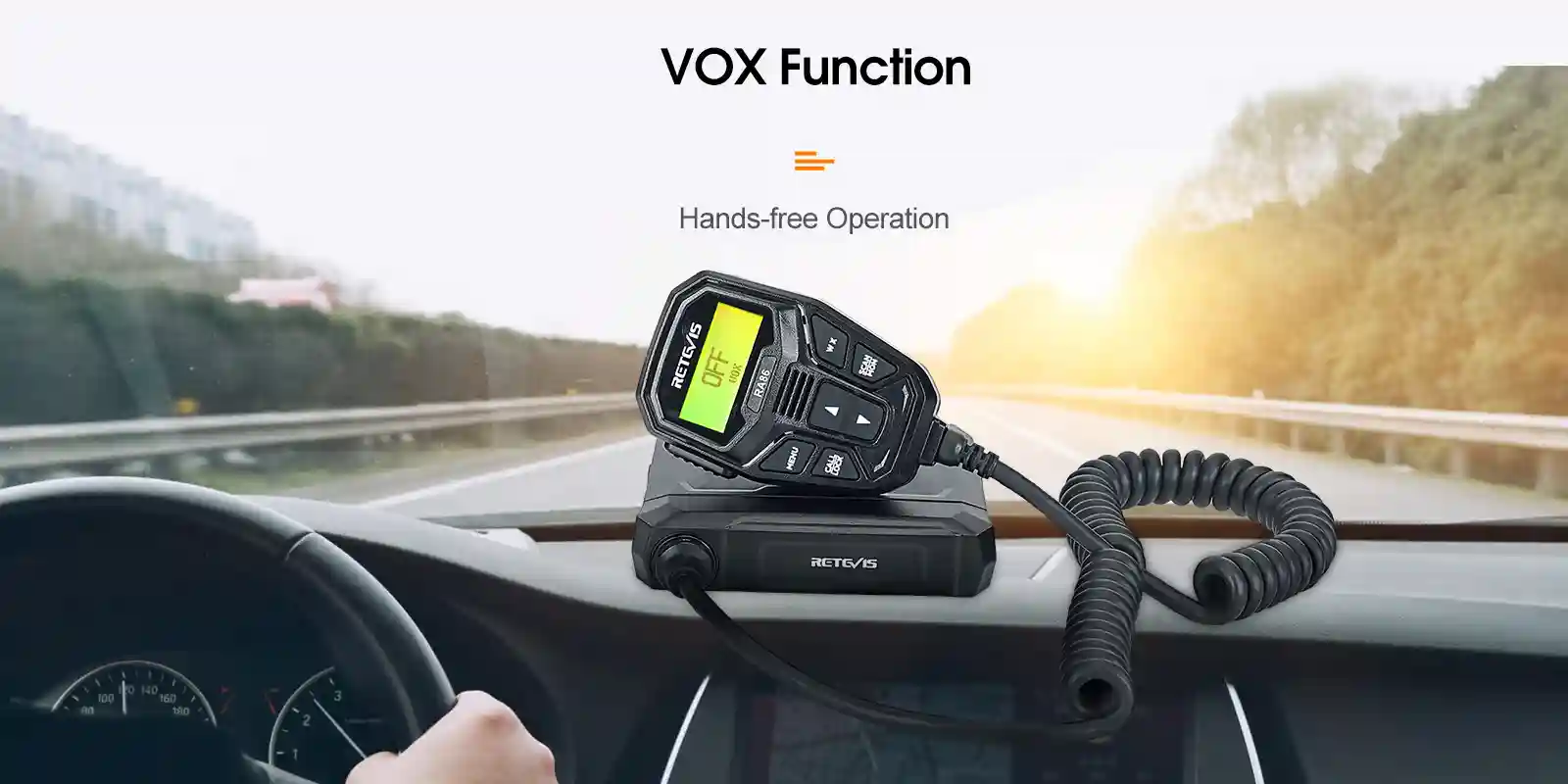 Applications

Keys and Connectors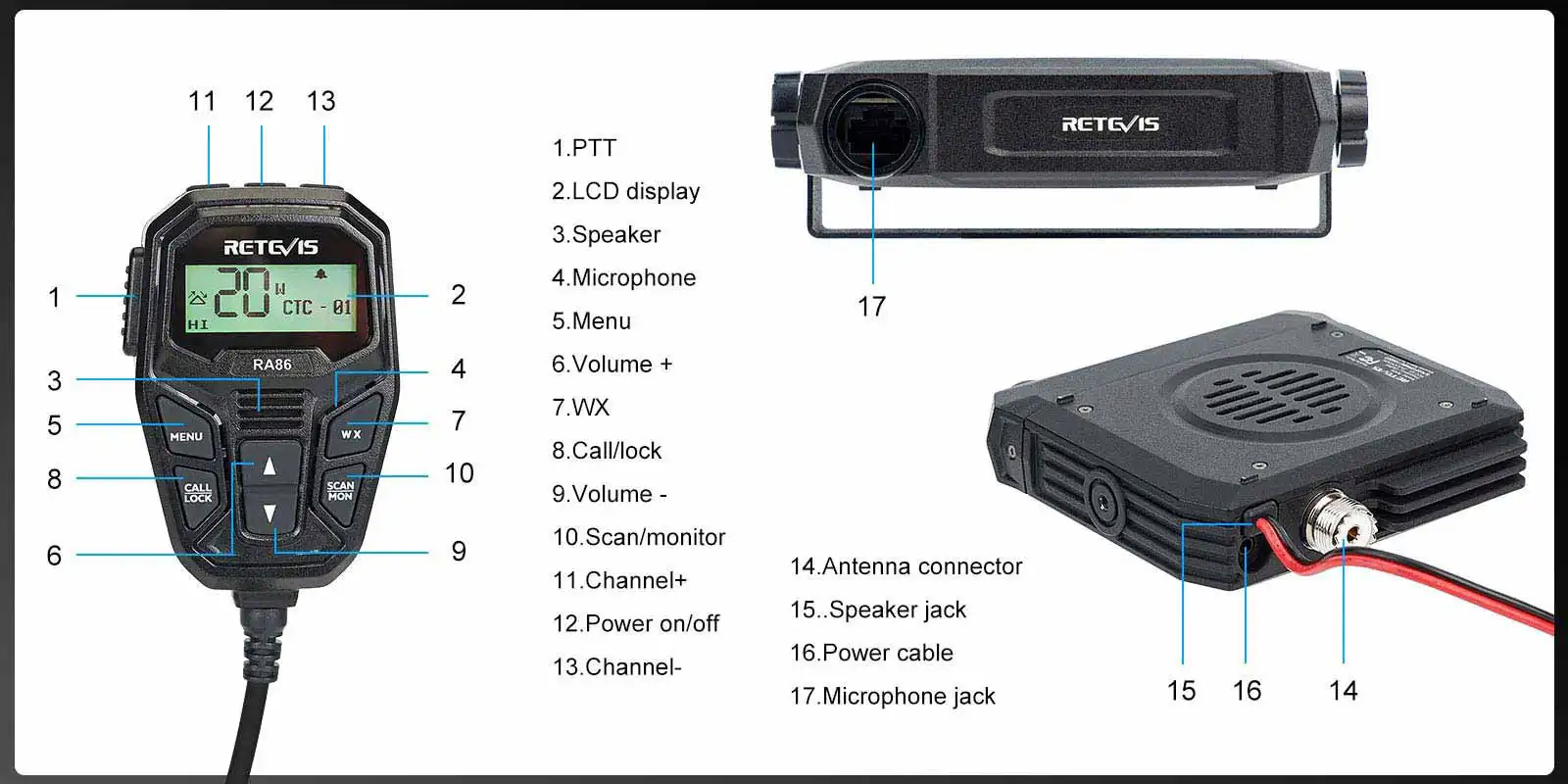 Special Details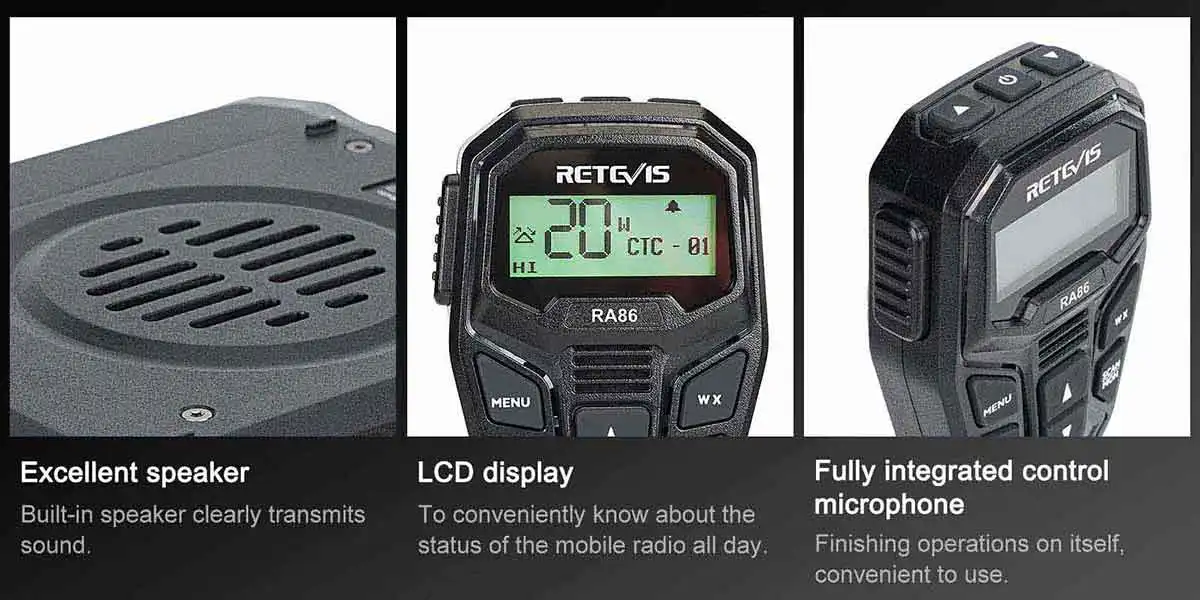 Specification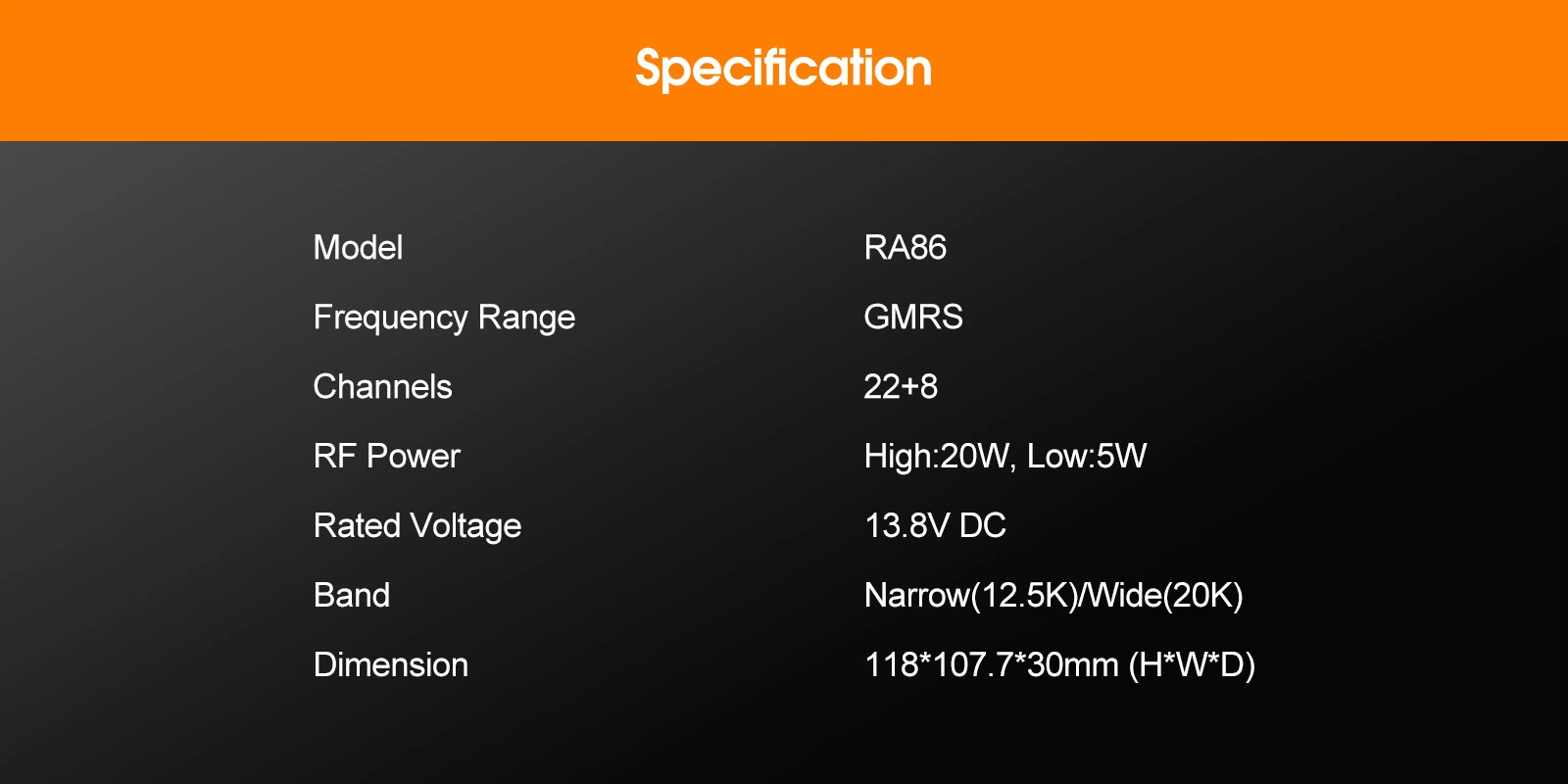 Package Includes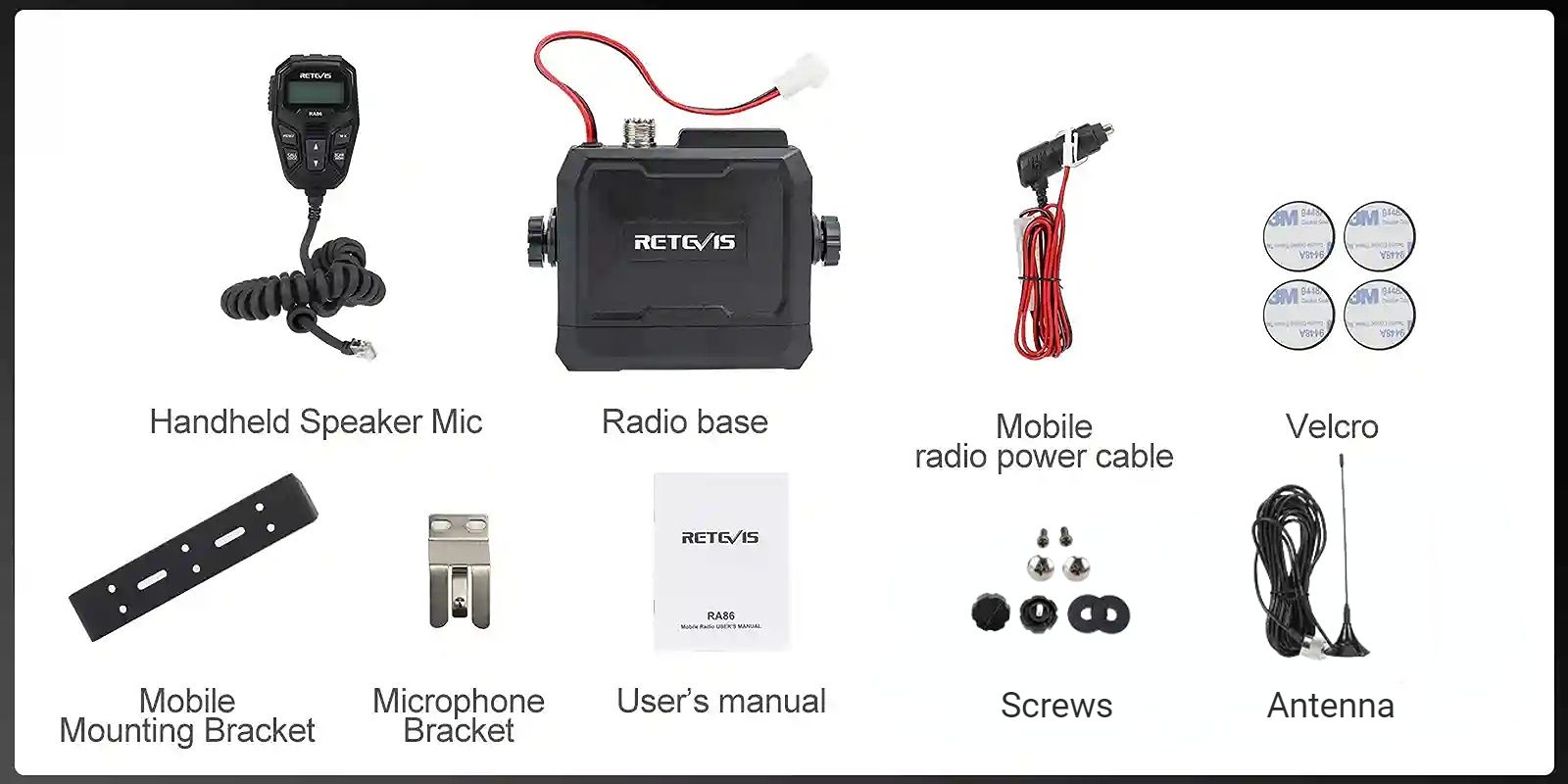 Spec
Frequency GMRS
Channels 22+8
Power 20W/5W
Rated Voltage 13.8V DC
BAND Narrow(12.5K)/Wide(20K)
Dimension 118*107.7*30mm(H*W*D)
Feature
22 GMRS Channels with 8 repeater channels
Scan
Monitor
Squelch
50 CTCSS codes/210 DCS codes
VOX
NOAA
Keypad lock
Power Level Hi/Lo
Bandwidth Settings
TOT
Call Alert Tone
Repeater ON/OFF
MIC Gain
Backlight Settings
LCD Brightness Settings
Sleep Time Settings
Extemal Speaker Jack
Automatic Power On Function
Download
Firmware/Software
---
WIN11-DRIVERINSTALLER

The win11 driver is compatible with win10, win8 and win7 systems.