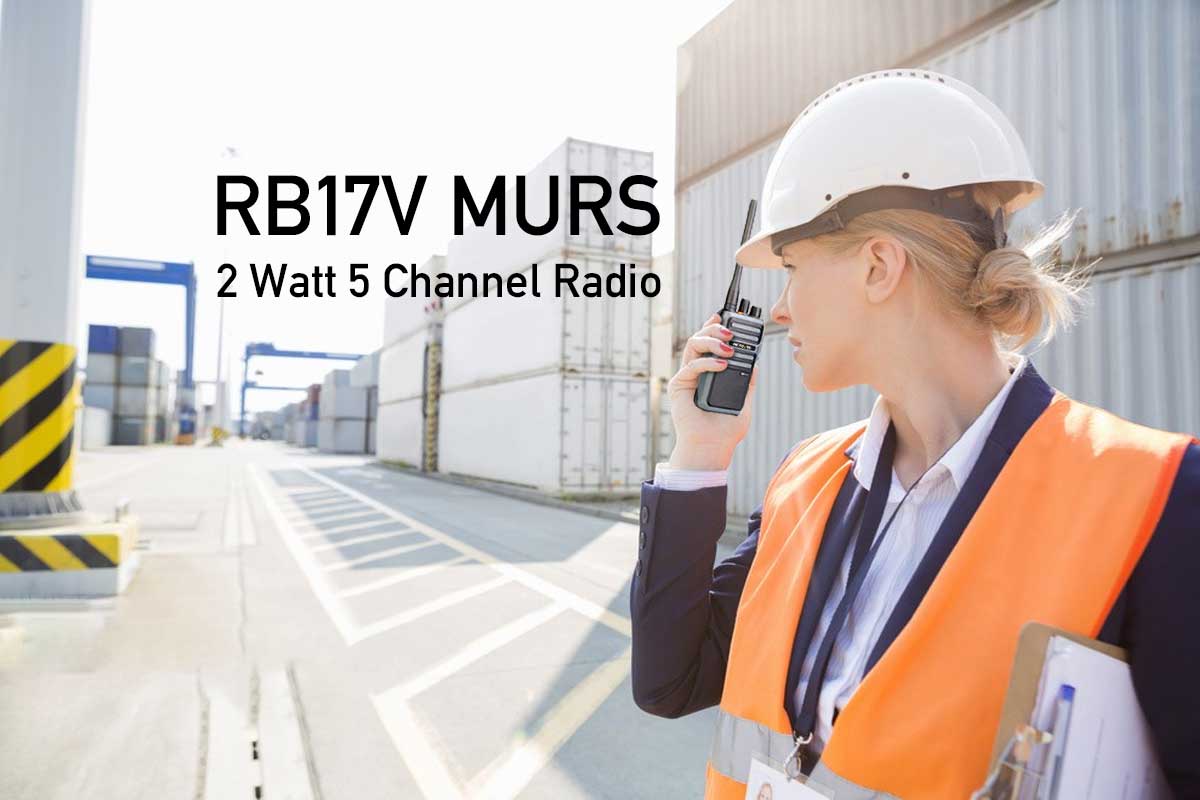 two way vhf radio Solid quality, well-made, two-color injection molding process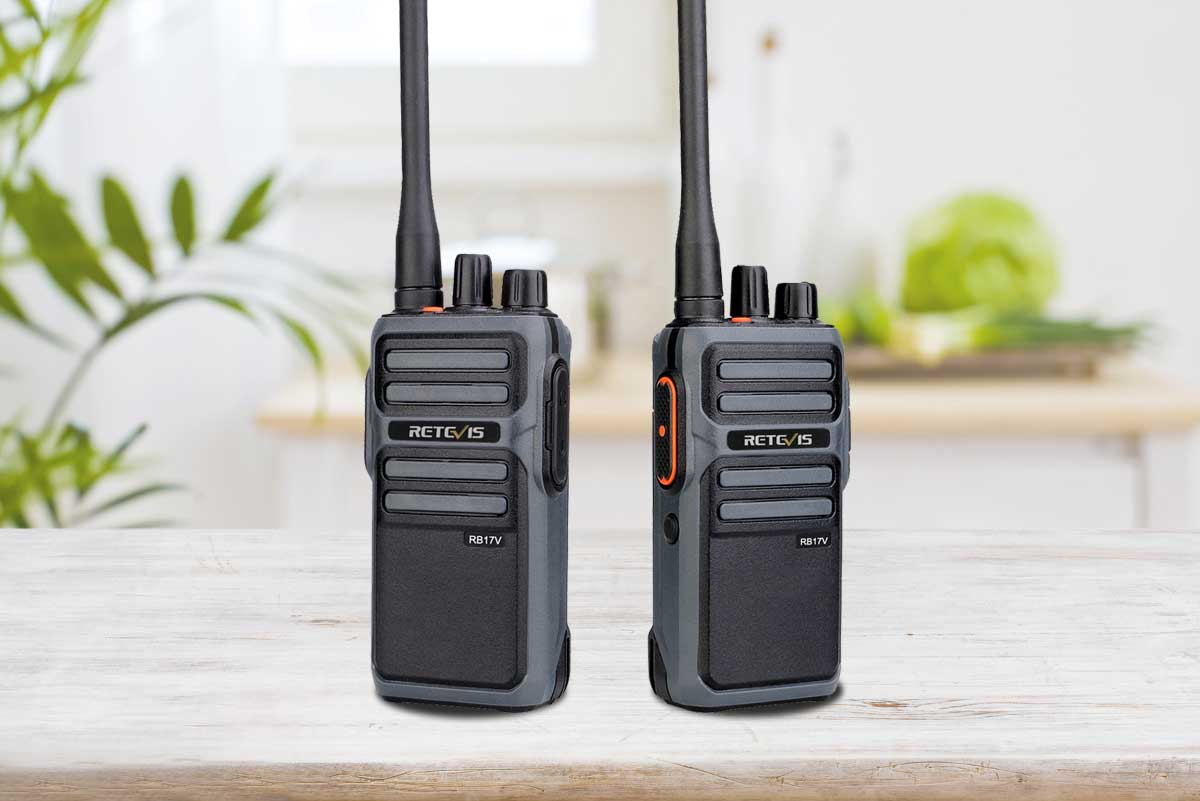 Companding technology to make the call clearer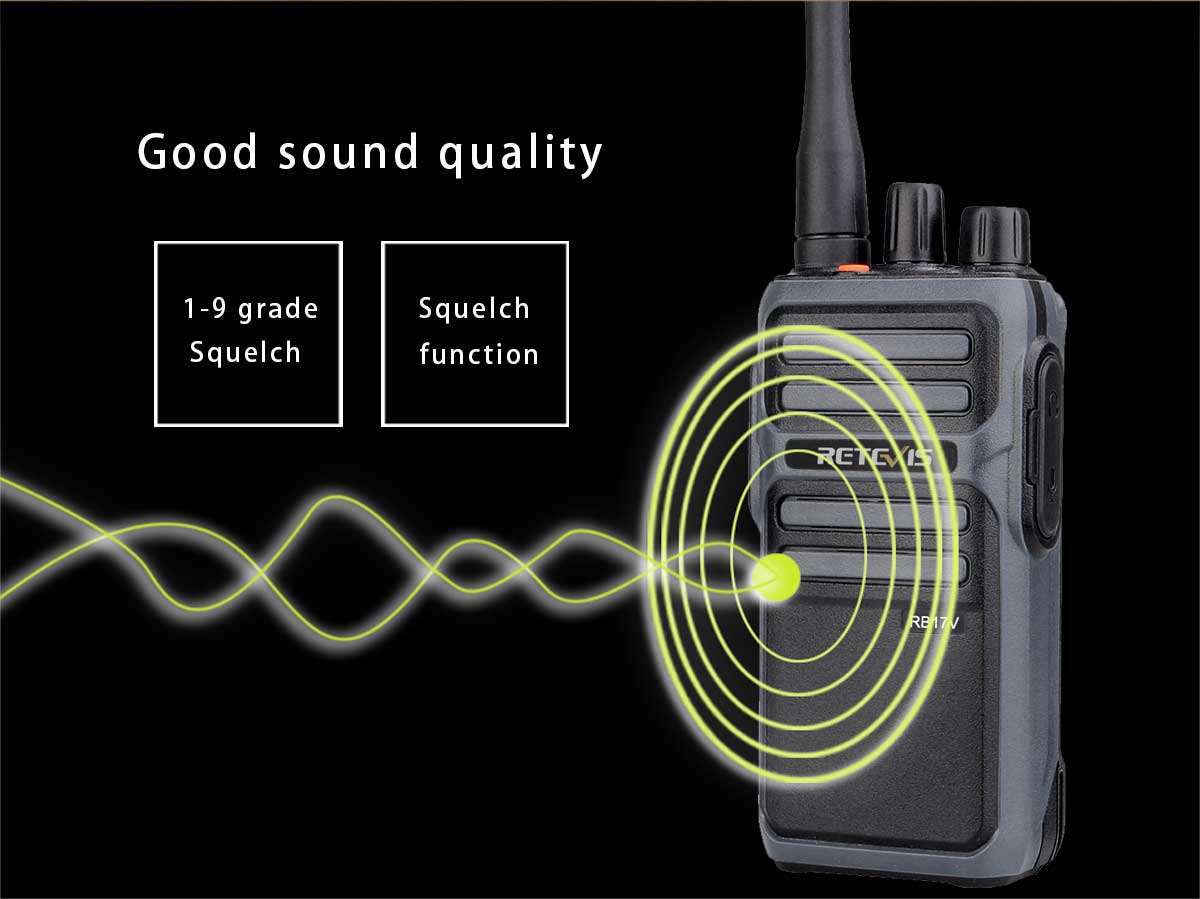 License-free use, MURS spreads more widely in open areas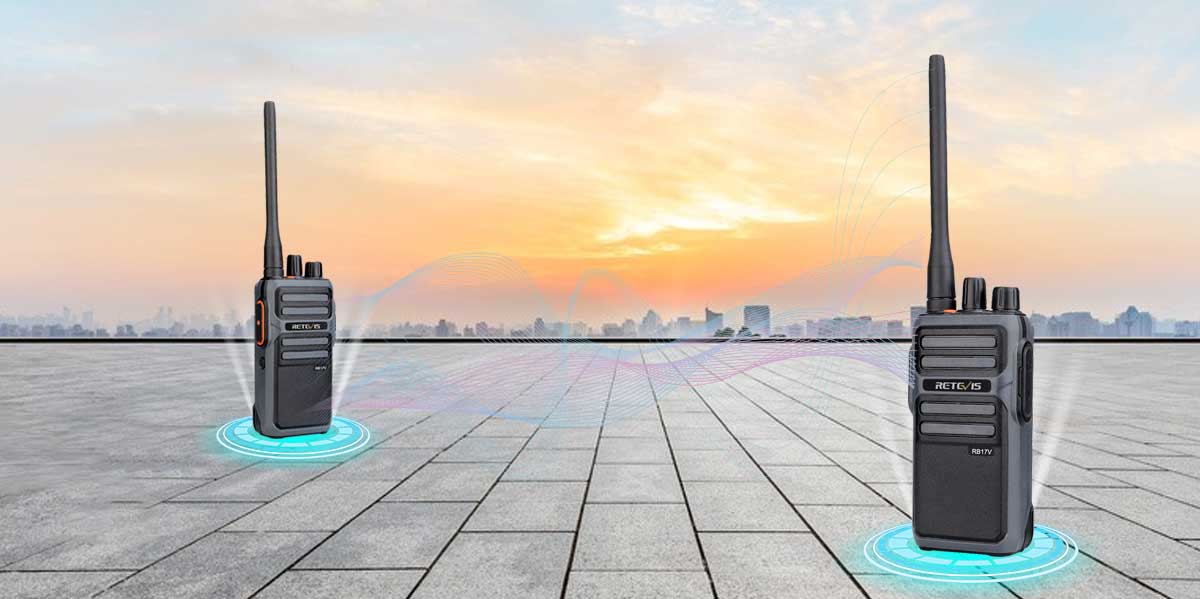 Large capacity and long standby time (4400mAh)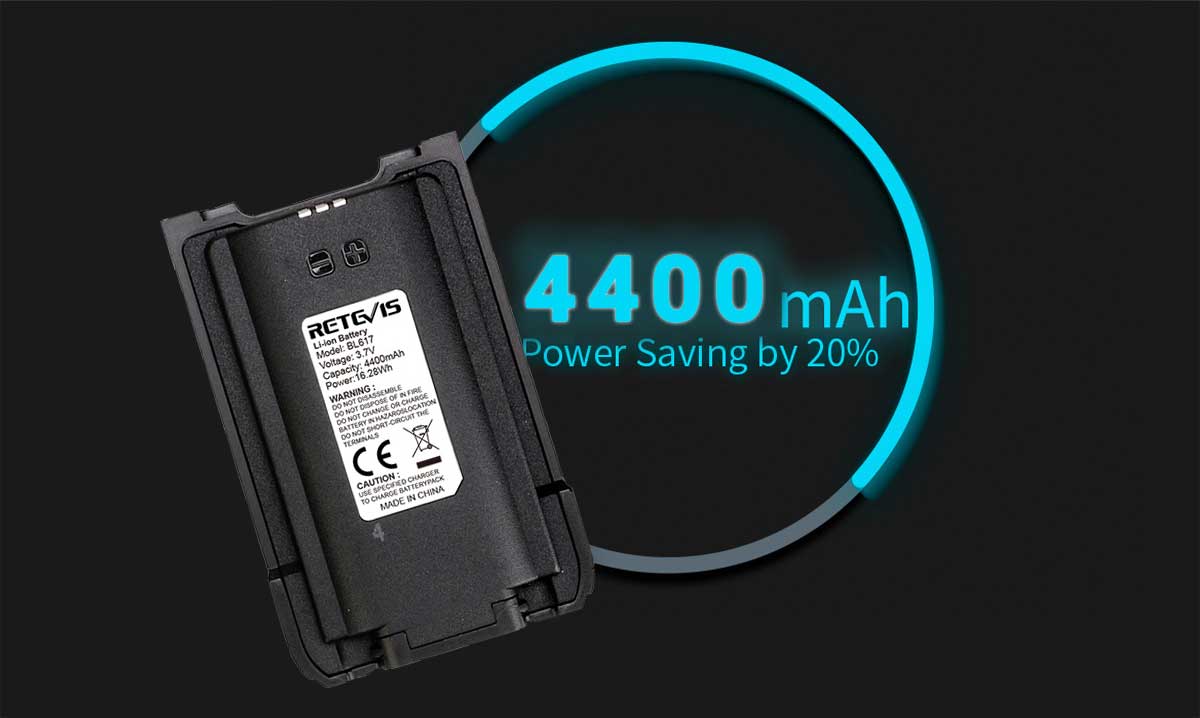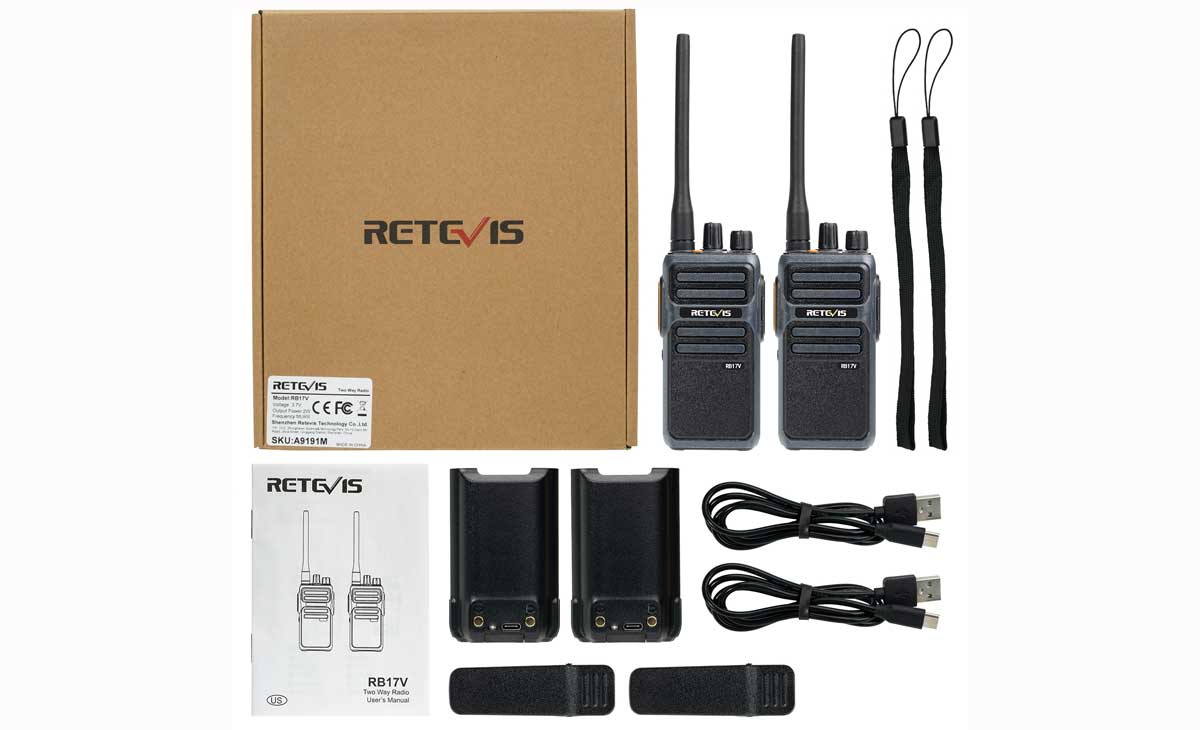 General Specifications
Frequency Range
MURS
Channel Capacity
5 CH
Channel Spacing
12.5KHz
Antenna Impedence
50Ω
MIC Impedence
2.2kΩ
Working Voltage
3.7V DC
Operating temperature
-30~+60°C
Frequency Stability
±2.5×10-6
net weight
260g
Transmitter
Carrier Frequency Tolerance
±2.5×10-6
Output Power
≤2W
Modulation Sensitivity
11±2mV
Modulation Distortion
≤5%
Modulation Limit
≤5 kHz
Occupied Bandwidth
≤16 kHz
Modulation Characteristic
±3dB
Spurious Radiation
≤7.5μW
Adjacent Channel Selectivity
≤-65 dB
Transmitting SNR
≥40 dB
Receiver
Reference Sensitivity
-121dBm
Squelch Sensitivity
≤0.22μV
Audio Power
1W
Audio Distortion
≤5%
Modulation RX Bandwidth
≥∣±7kHz∣
Audio Response
≥+2dB, ≤-10dB
Co-channel Injection
≥-8 dB
Block
≥85 dB
Channel Selectivity
≥65 dB
Receiving SNR
≥45 dB
Brand: Retevis
Model: RB17V
Large capacity and long standby time (4400mAh)
Solid quality, well-made, two-color injection molding process
Companding technology to make the call clearer
9 levels of squelch, to achieve an ideal call
License-free use, MURS spreads more widely in open areas
There is no interference from ordinary walkie-talkies, which is very suitable for commercial applications (or users who need more privacy)
One-key remote alarm, one-key open VOX
Indicator
Channel Switch
Power Switch
PTT
Monitor
Squelch Level
TOT
Voice Annunciation
Power Saving Function
Battery Voltage Alert
Busy Channel Lockout
High /Low Power Switch
VOX
OT/DQT
Remote Alarm Function
Compandor
Firmware/Software
---
win11-DriverInstaller

The win11 driver is compatible with win10, win8 and win7 systems.
Accreditations
FCC-Certificate ID-Certificate
---
Order Handling Time within 3 Working days(Pre-sale products excluded).
7374 PEOPLE ARE LOOKING FOR THIS PRODUCT
What's in the Box?
2*RB17V Two Way Radio

2*Battery

2*Back clip

2*Lanyard

2*Type-C Charging Cable

1*User Manual
Product Reviews
---

Bought a pair of these radios. Great price and work great for my wife and me. Added a couple better antennas which gave even better range for us to communicate when out camping/hiking. Well built sturdy and user friendly. Added bonus of not many other people using this band width. Smart purchase.

Reviewed in United States

on

Jun 30,2021

New, basic Walkie-talkies, only, not toys anymore. They really look nice. They don't look like cheap plastic. There is no display because you don't need a display because it operates on five channels. So, it is a pretty nice radio.