RB48 Waterproof Heavy Duty Walkie Talkies
US$109.99
Free shipping on orders over $50
US$ 109.99
-100%
OverView
1, Retevis RB48 is built on the FRS platform. Heavy-duty 2W Walkie Talkies are ideal for jobsites, contractors, businesses. Ultra long run time, continuous use up to 12 hours. Shock resistant, built to withstand 2 meter drop. RB48 Waterproof Heavy Duty radios are smart, simple, reliable, high-performance and tough.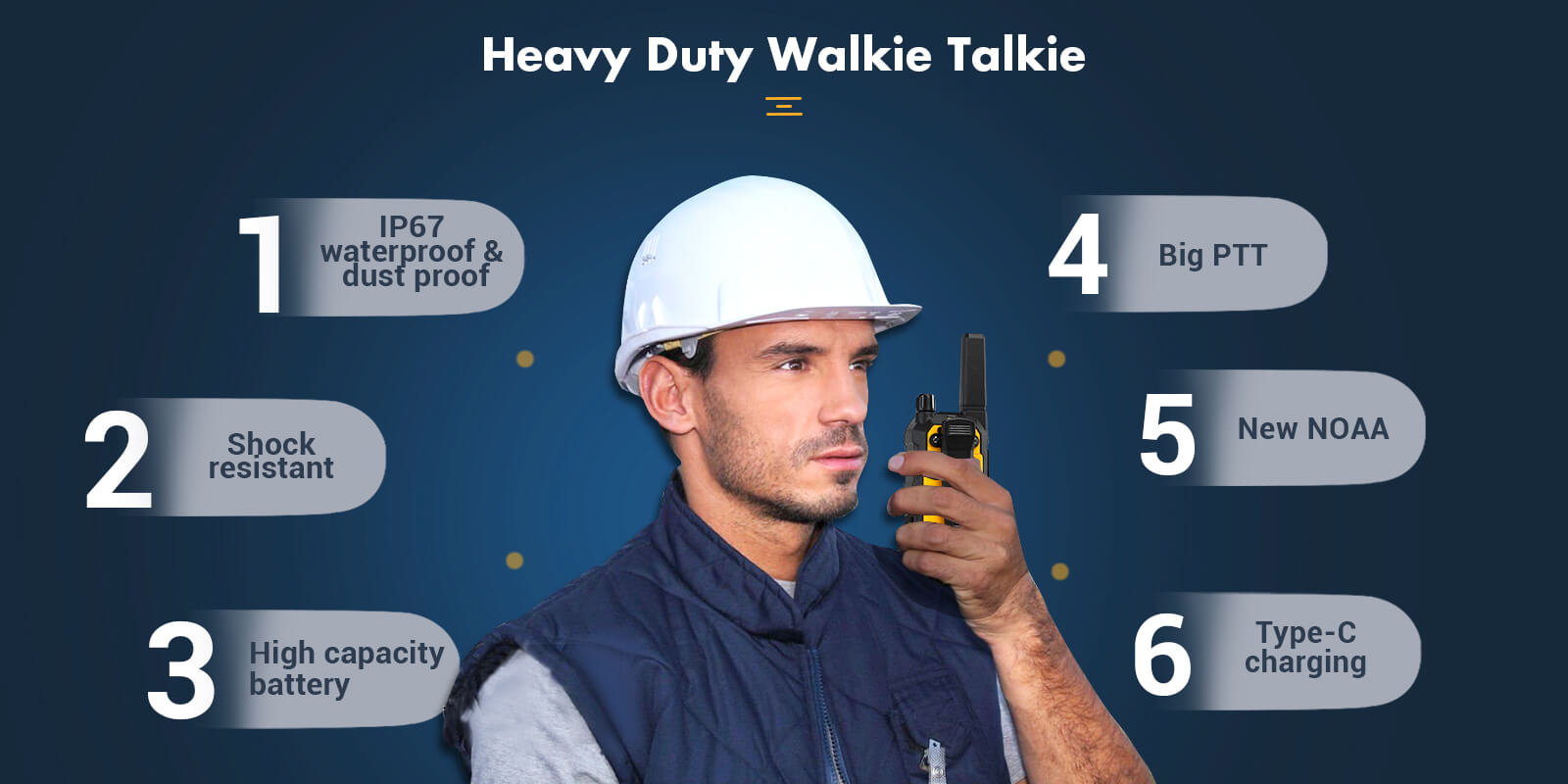 2, With IP67 wate
r

proof

and dust-proof

, the walkie talkie

is

completely protected from dust

,

withstand

ing

water immersion for 30-minutes in 1-meter deep water,

which is more durable to use

.
3,
Adopting TPE material and with the reinforced belt clip, the walkie talkie is anti-slip and hard-wearing, and has a strong capability of anti-fall and shock-resistant.
PC dual colors make the walkie talkie easy to be found.

4,
Equipped with a 2000mAh battery, the walkie-talkie can be used continually for about 12 hours, without the hassle of frequent charging, which is very efficient.

5, With type-c direct charger, the walkie talkie can be charged without the hassle of plugging and unplugging, which is more convenient. Equipped with dual-seat charger and USB charging port at the same time, it can be charged in various ways such as car, computer and power bank.

6,
The big PTT button makes it more convenient to communicate via the walkie talkie. Even when you work at the construction sites with gloves, you can operate it easily.
With dual PTT, it is more efficient and flexible to use the walkie-talkie.

7,
NOAA plays an important role in farm works. Farmers can

arrange

work

reasonably through weather forecast information, and take effective measures in time to deal with disastrous weather and avoid disasters causing losses to

farm

.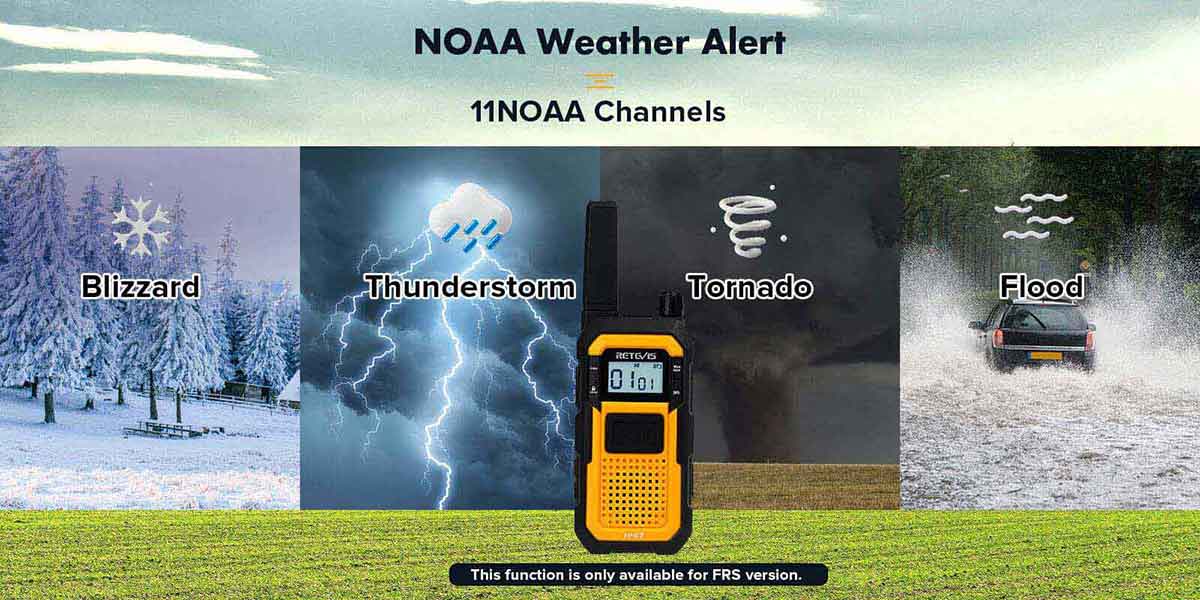 8,
With call vibration and call tones, the walkie-talkie will vibrate or ring to remind you when receiving signals, which is more efficient.

9,
In the construction
process, good communication is vital, which is related to the work efficiency and the safety of workers. With FRS 2.3km or PMR 2km communication distance, the walkie-talkie ensures the smooth cooperation between staffs while working.

10. RB648 waterproof heavy duty radio function details

11. RB648 waterproof heavy duty radio package details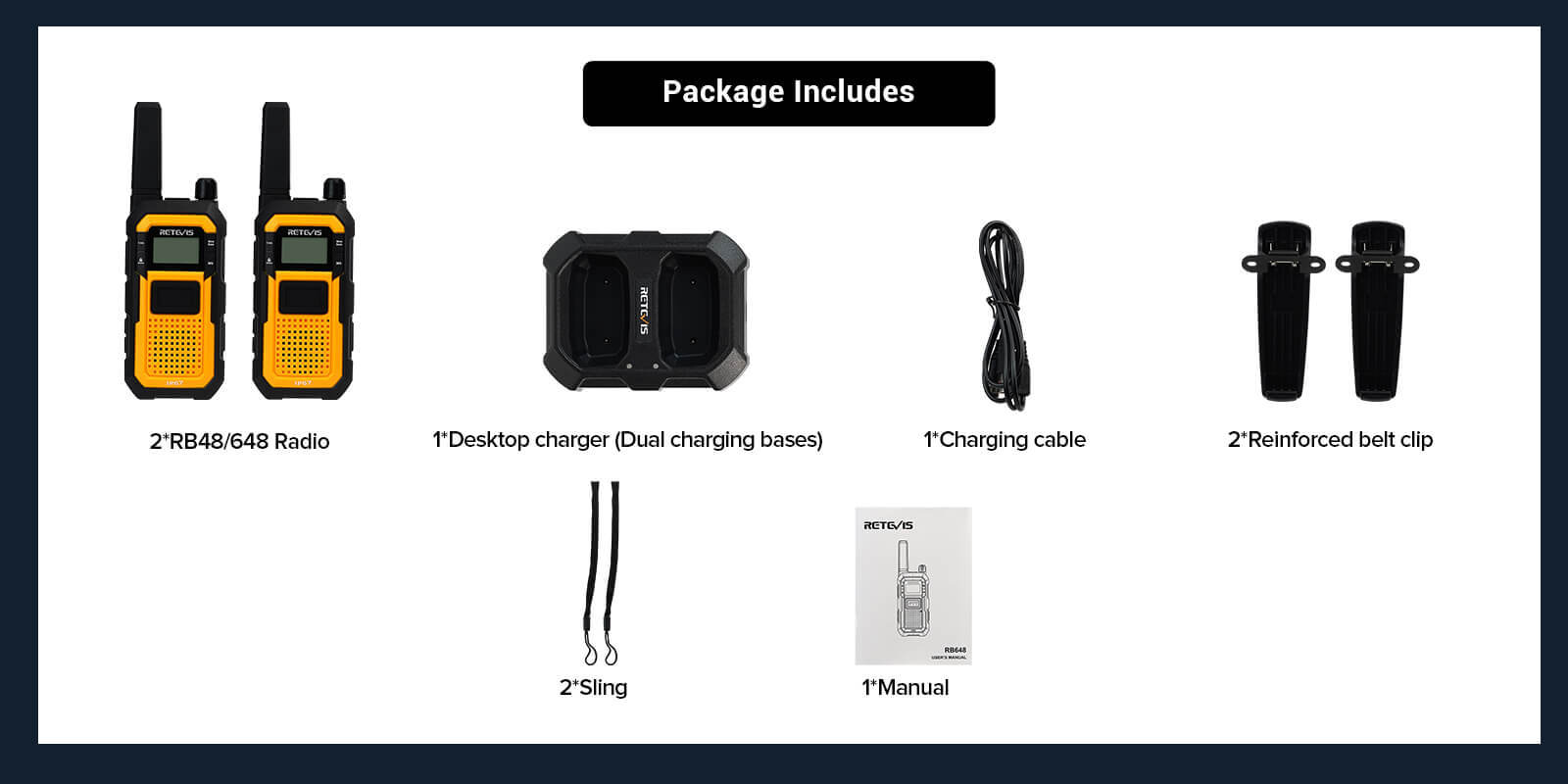 Feature
IP67 waterproof
LCD display
Busy lock
VOX
High and low power
End-of-call tone
Pressure amplification function
Power level display
Scan function
Keypad lock
Voice annunciation
Power saving function
Low battery reminder
TOT
NOAA(US)