Retevis RT45P Waterprpoof walkie talkies for kayaking Handheld FRS Radio
1, Retevis RT45P is the license-free Two way radio
RT45P comes with 22 FRS channels, and each channel has 121 privacy codes, totaling 2,662 combinations. Compatible with other FRS radios by being on the same channel and privacy codes.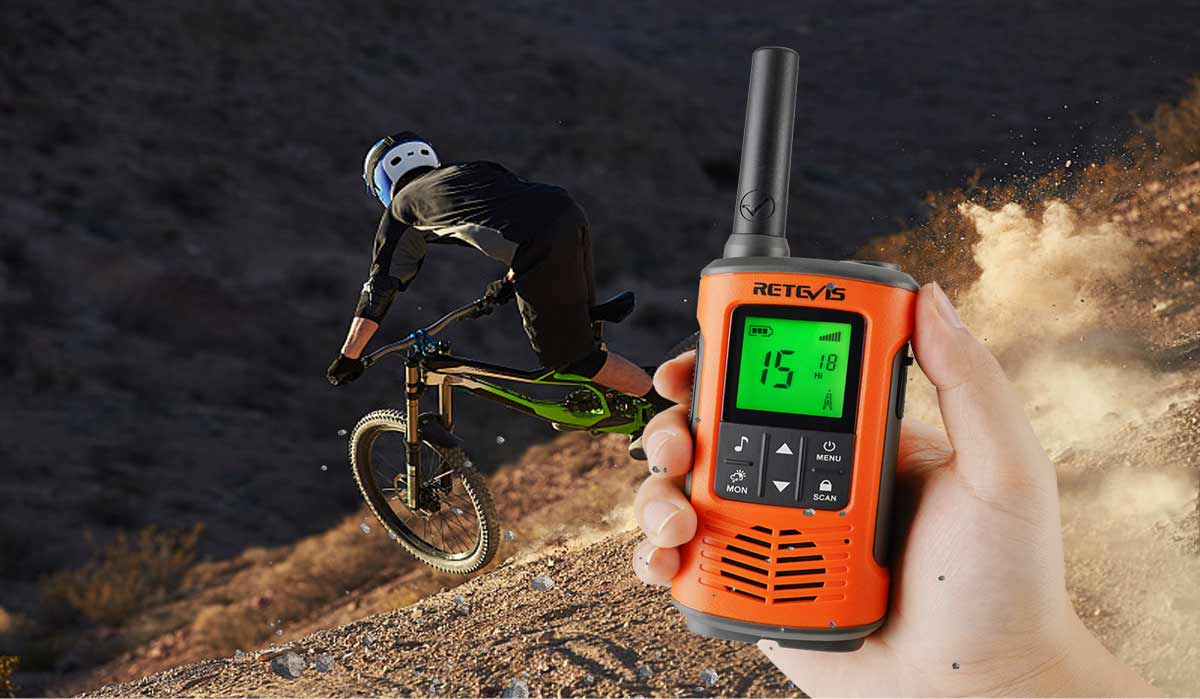 2, IP67 waterproof walkie talkies
RT45P waterproof walkie talkie, with the IP67 rating, help you to keep connected whether on land or at sea. The best waterproof walkie talkies for kayaking, fishing and other water sports activities.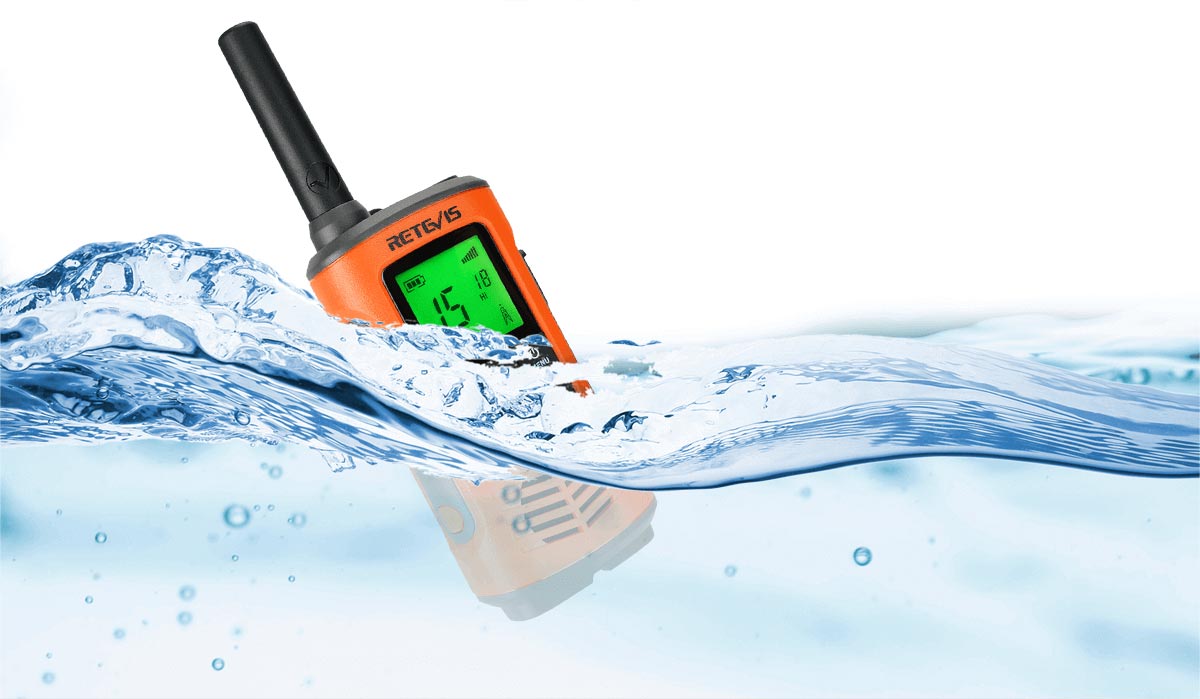 3, Long range License-free radio and crystal clear voice
Use the high quality chip, make the RT45P with the long range. And the crystal and clear voice, the perfect 2 way radios for outdoor activities.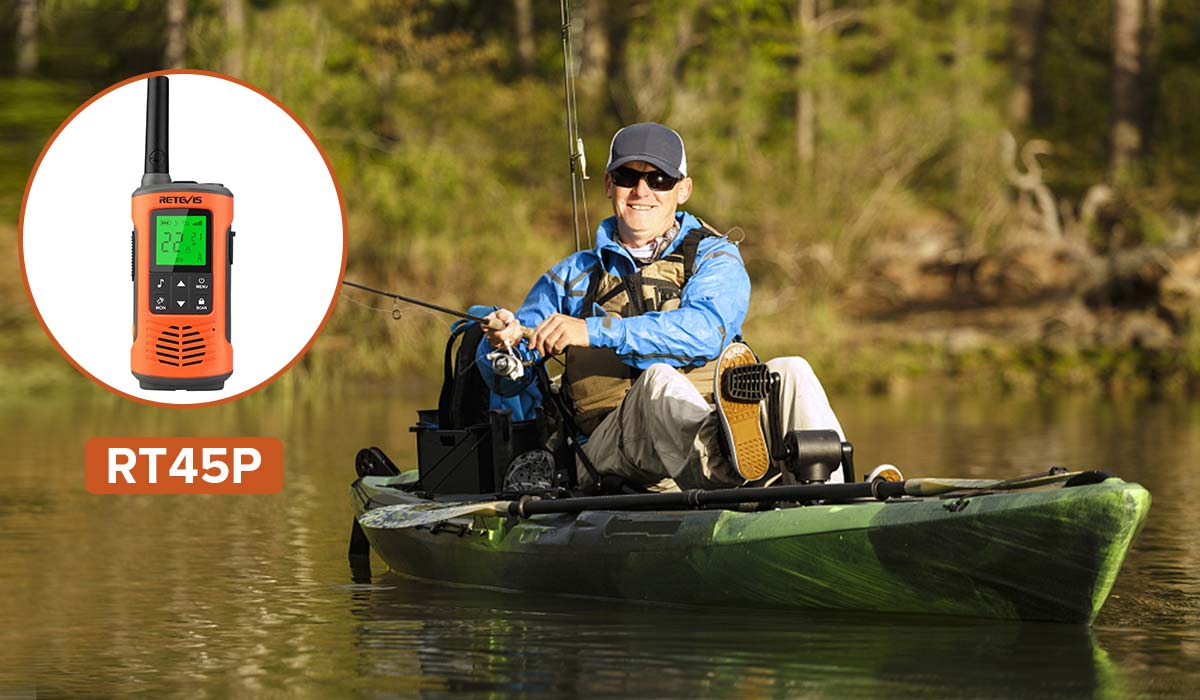 4, Belt clip design with Whistle function
Not only the belt clip, but also a Whistle. When in case of an emergency, remove the belt clip and use it as a whistle.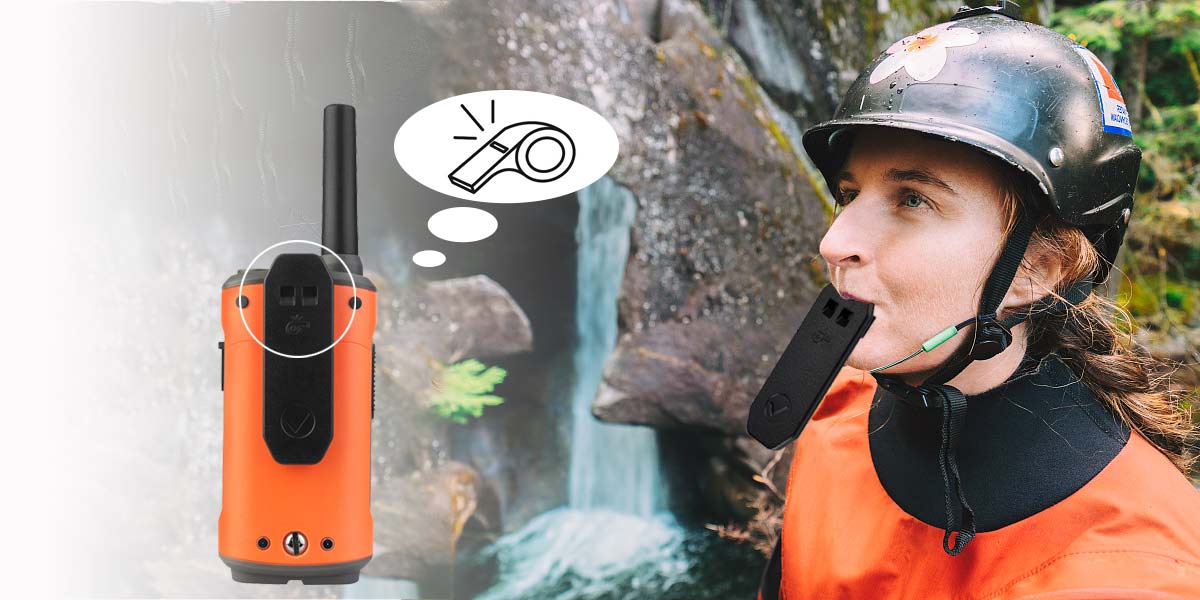 5, NOAA weather Channels
11 NOAA weather channels avaliable, Getting know the weather in advance. NOAA weather function keeps updated the real-time weather conditions by activate the NOAA function and select the right channel.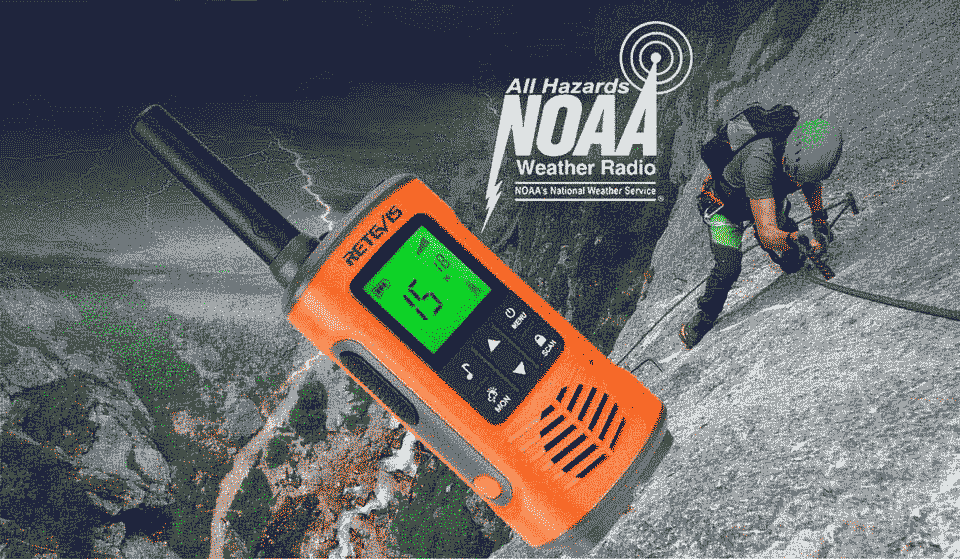 6, Dual Watch and Room Monitor
Dual Watch 2 way radio, can help you monitor two channels at the same time! And this RT45P license-free radio can be use as a room monitor.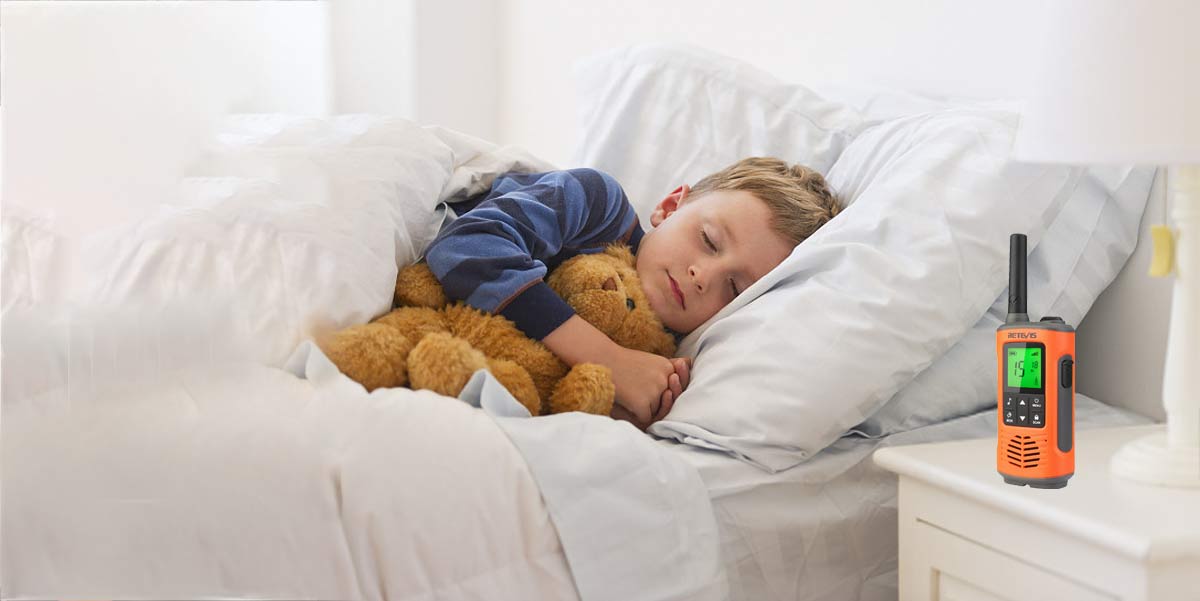 7, Built-in Flashlight
Built-in Flashlight, easy to light your way during night activities like Hunting or Fishing. In case of unexpected emergencies, RT45P can not only use it as two way radio, but also use it as the Flashlight.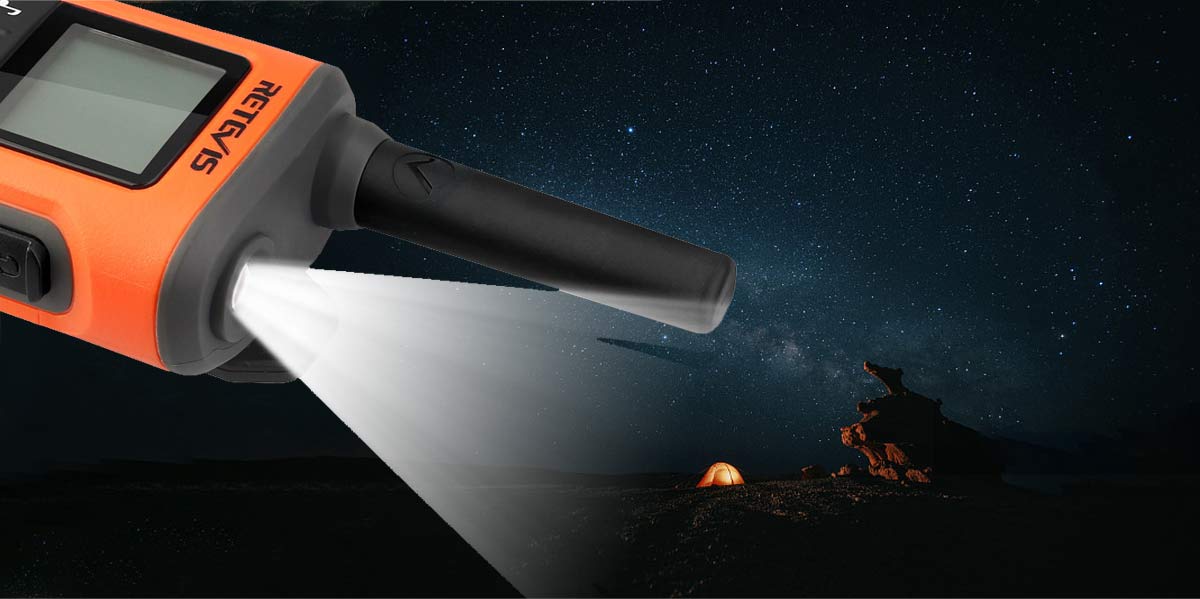 8, Rechargeable battery and standard battery
RT45P comes with 3pcs Rechargeable batteries, Offer the power for your outdoor adventure. Also easy to find the replacement battery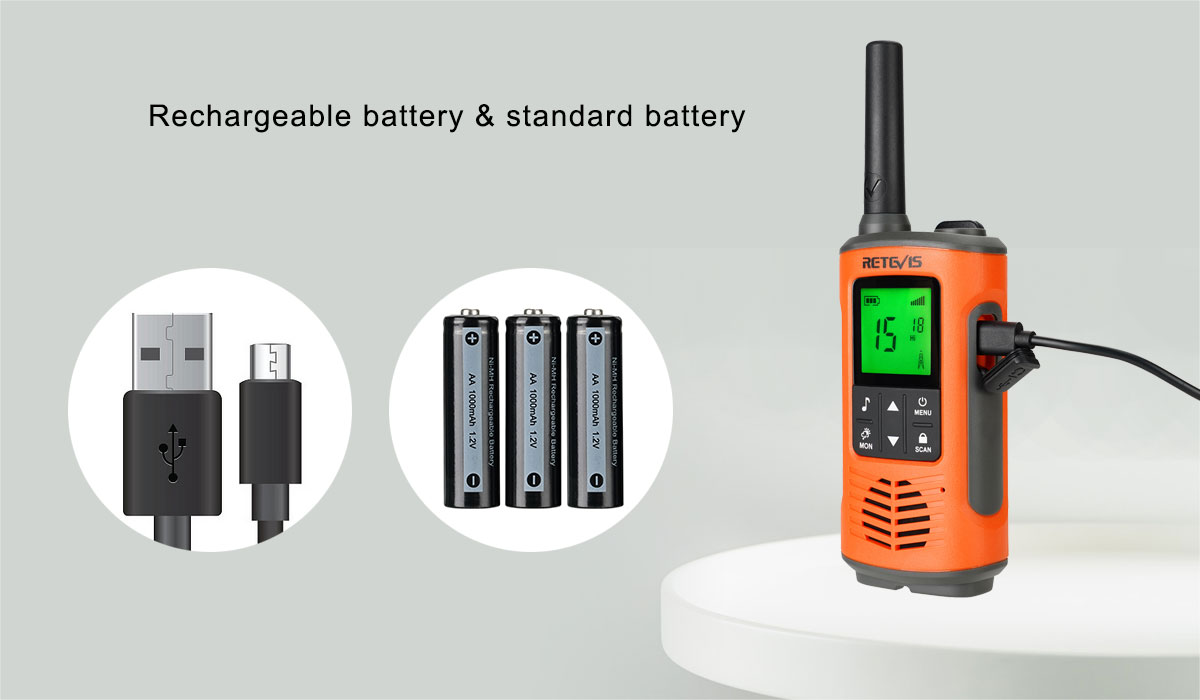 Specification:
Frequency Range: 462.5500 - 467.7125 MHz (RX & TX)
Memory Channel: 22 FRS Channels + 11 NOAA Weather
Operation Voltage: DC3.7V
Battery Capacity: 1000mAh (NIMH AA rechargeable batteries x 3)
Step frequency:5KHz
Working time (5:5:9): 12 Hours
Antenna Impedance: 50ohm
Item Dimensions: 184.5*60*34mm
Weight: body 162g battery 58g total 220g (include battery, belt clip)
Electrical Properties:
GENERAL
TRANSMITTER
RECEIVER
Frequency Rang
462.5500~467.7125MHz
Output power
2 W / 0.5 W
RF sensitivity
≤0.2uV
Channel capacity
22 CH
Adjacent channel power
≥65dB
Opening sensitivity
≤0.20uV
Working Voltage
3.7 V
TX current
≤1.2A
Audio output
≥500mW
Antenna impedance
50Ω
Spurious radiation
≤7.5µW
Receive current
≤150 mA
Step frequency
12.5KHz
Modulation limited
≤2.5kH
Waiting current
≤55 mA
Features:
Time out time (TOT)
VOX feature
Roger beep
Keyboard Lock
Monitor function
Room Monitor
CTCSS/DCS Encode/Decode (121 group)
Low power alarm
Weather alarm
Scan function
Call ringtone (10 group)
LED Torch
Dual Watch
Reset function
Type-C accessory port
Whistle function
1, NOAA weather Channel functions
2, Whistle Belt Clip function
3, Rechargeable Batteries
NOTE: Programming software: please click "support" to download
Order Handling Time within 3 Working days(Pre-sale products excluded).
7845 PEOPLE ARE LOOKING FOR THIS PRODUCT
What's in the Box?
Standard Accessories:

2 * Retevis RT45P waterproof walkie talkies-FRS version

6 * AA NIMH Batteries (Rechargeable)

2 * Belt Clip

1 * USB Charging Cable (2 in 1)

1* Adapter

1 * User Manual
Product Reviews
---

JimLamaison

outdoor walkie talkie

They can be reprogrammed to 2w. Try them with good non rechargeable batteries which are 1.5v. Rechargeable batteries are only 1.2v. Rechargeable walkie talkie and IP67 waterproof, suitable for outdoor

The good radio ,easy to use ,my son like it to swim and go biking

Chris Pike

walkie talkie for outdoor

I have some Retevis RT45P radios , they are brilliant especially once you have connected them to a pc, the good walkie talkie for outdoor

they look pretty good radio. Well done

Jeffery Sullivan

rechargeable walkie-talkie

Hoping for some opinions on something I'm struggling with - FRS emergency radio - love the RT45, but it is listed at .5w (only) While the RT27 is listed at .5w/2w. The RT45 is perfect for outdoor use, rechargeable walkie-talkie

Jeffery Sullivan

rechargeable walkie-talkie

Hoping for some opinions on something I'm struggling with - FRS emergency radio - love the RT45, but it is listed at .5w (only) While the RT27 is listed at .5w/2w. The RT45 is perfect for outdoor use, rechargeable walkie-talkie

Jeffery Sullivan

rechargeable walkie-talkie

Hoping for some opinions on something I'm struggling with - FRS emergency radio - love the RT45, but it is listed at .5w (only) While the RT27 is listed at .5w/2w. The RT45 is perfect for outdoor use, rechargeable walkie-talkie

Jeffery Sullivan

rechargeable walkie-talkie

Hoping for some opinions on something I'm struggling with - FRS emergency radio - love the RT45, but it is listed at .5w (only) While the RT27 is listed at .5w/2w. The RT45 is perfect for outdoor use, rechargeable walkie-talkie

Jeffery Sullivan

rechargeable walkie-talkie

Hoping for some opinions on something I'm struggling with - FRS emergency radio - love the RT45, but it is listed at .5w (only) While the RT27 is listed at .5w/2w. The RT45 is perfect for outdoor use, rechargeable walkie-talkie

Jeffery Sullivan

rechargeable walkie-talkie

Hoping for some opinions on something I'm struggling with - FRS emergency radio - love the RT45, but it is listed at .5w (only) While the RT27 is listed at .5w/2w. The RT45 is perfect for outdoor use, rechargeable walkie-talkie