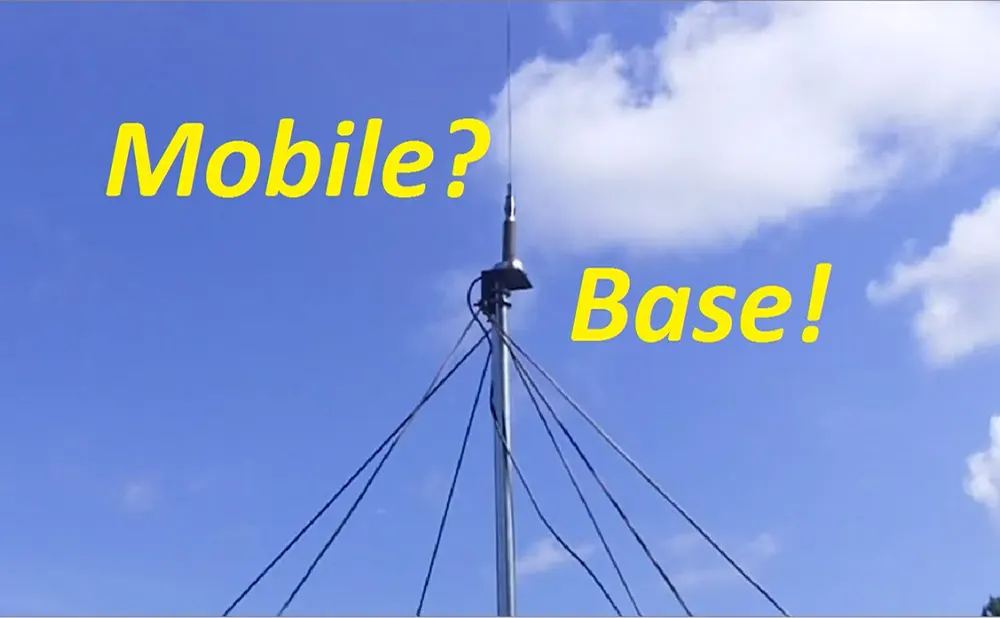 If you want to use the antenna as a fixed/base antenna then you have to supply that 'other half' of the antenna. There are a number of ways to do that, from using a metal plate with several radials attached to mount that mag-mount, to changing to a different NMO mount made into/onto a 'groundplane'. The only 'trick' is in supplying the required 'other half' of that antenna.
For scanning only, how critical is the length of these radials, as well as the "droop angle"? I am pretty sure you need longer radials for lower frequencies, but if you go with long radials on a multiband antenna does this now work against you on 800MHz?
The length of the radials should be designed for the lowest frequency the antenna will be used on. It shouldn't matter if they're longer than necessary for the higher bands on a multi-band antenna. If you're really worried about it, make multiple radials of different lengths to match the desired band coverage (say 3 or 4 on each band).
For a scanner is there a "nominal" droop angle?
Input impedance is not so important on receive, so I wouldn't worry about it. Radials should be as long as you can contrive them to be, but any radials are better than none. The purpose of radials is to act as a ground plane so that incoming signals will be reflected in phase up to the vertical part, thus increasing sensitivity and narrowing directivity in the horizontal plane.

For transmission impedance is important, but for receive it isn't really very important as long as you are getting enough signal to decode into audio.

A mag mount for receive will do pretty well by itself and a ground plane will usually help. For transmission the mag mount needs a proper ground plane to achieve a resonant match to the transmitter and prevent signals from being reflected back to the transmitter from the antenna, possibly frying the output transistors if bad enough.

For receive it's even possible that you will get better results without a ground plane on some frequencies, especially if your lead in is vertical below the antenna. There's no secret to this, simply without a ground plane your feed line becomes part of the antenna!
convert mobile antenna to base
---