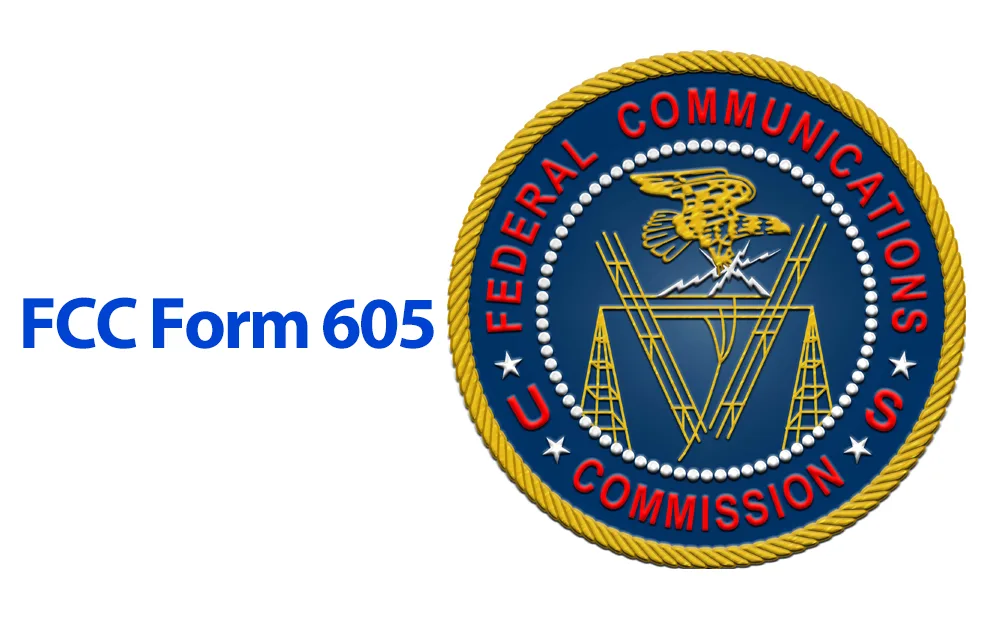 Manually Complete the NCVEC Form 605
When filing manually, note that the FCC Form 605 and the NCVEC Form 605 are two different forms. The FCC 605 form cannot be used at VEC exam sessions to apply for a new or upgrade Amateur Radio license.

As of June 29, 2021, the FCC no longer accepts paper filings. Applicants must login and file applications in the License Manager system on the FCC website. The FCC online filing instructions are here.

The FCC charges an application fee for certain filings. The FCC fee must be paid directly to the FCC not to an organization or exam team. View the application fee filing guide and instructions on the FCC Application Fee webpage.

The NCVEC Form 605 is for VEC and VE use only. This form is used at exam sessions when applicants are applying for a new or upgrade Amateur Radio license. The form can also be used to renew, update or modify a license. This form cannot be sent to FCC. There is no charge to current ARRL members when submitting NCVEC Form 605 for license renewals or changes (address, name, email, etc.). For NON-members who wish to change or renew their license, there is a $15 charge to use the ARRL VEC service. FCC application fees may apply to the filing for all applicants (member and non-member).

A valid email address and an answer to the basic qualification question are mandatory.
Individual Schedules/Instructions Available for FCC 605
| Name | Schedule Title | Pages |
| --- | --- | --- |
| Main Form | Quick-Form Application for Authorization in the Ship, Aircraft, Amateur, Restricted and Commercial Operator, and General Mobile Radio Services | 11 |
| Schedule A | Changes Affecting Multiple Call Signs or File Numbers Form FCC 605 | 2 |
| Schedule B | Additional Data for the Ship Radio Service (Part 80) | 5 |
| Schedule C | Additional Data for the Aircraft Radio Service (Part 87) | 2 |
| Schedule D | Additional Data in the Amateur Radio Service (Part 97) | 2 |
| Schedule E | Additional Data for the Commercial Radio, Restricted Radiotelephone, and Restricted Radiotelephone-Limited Use Radio Services (Part 13) | 2 |
| Schedule F | Temporary Operator Permit for the Ship, Aircraft, Restricted Radiotelephone, Restricted Radiotelephone-Limited Use, and GMRS Radio Services | 2 |
| Schedule G | Ship Station Requirements (Part 80) | 2 |
FCC Form 605 (Includes Instructions & All Schedules)
FCC Form 605
---