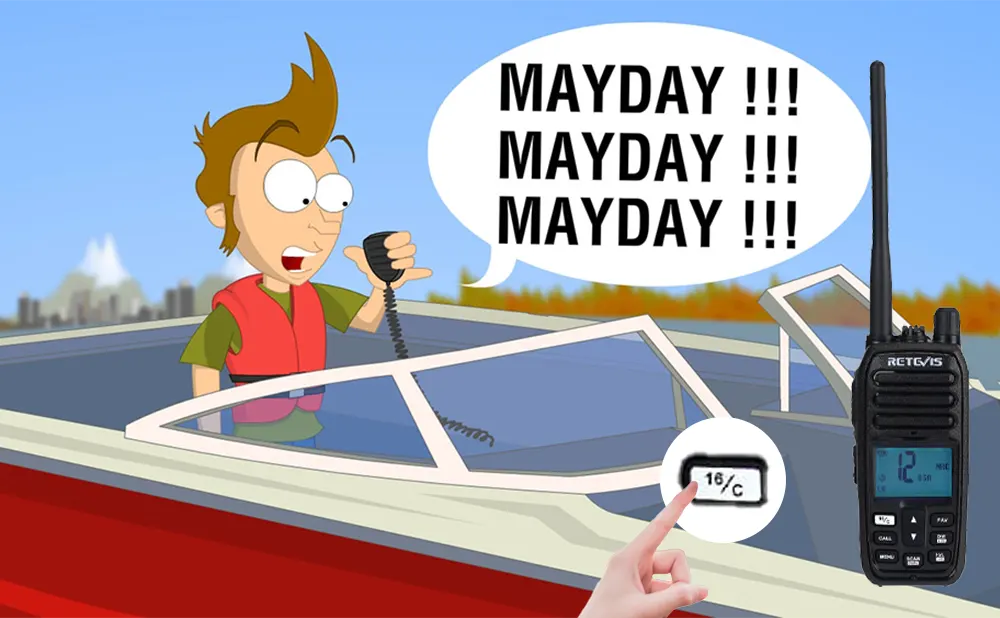 Some of the marine channels have designated functions. The important numbers are as follows:
Ch 16 is the Distress, Safety and Calling channel. This is used for calling another vessel before moving to a different channel, or for safety and distress transmissions. Before using Ch16 listen for a few moments to check you are not interrupting an important transmission such as a Mayday.
Ch6, Ch8, Ch72 and Ch77 are designated intership channels. Once initial contact has been made all further transmissions should be made on one of these channels.
Ch67 is the small ships safety channel. The Coastguard uses this as their working channel.
Ch70 is the DSC channel. Only for the transmission of digital calls, Ch70 should never be used for voice transmissions.
Ch80 is the normal channel for UK marinas.
The other numbered channels are allocated for public correspondence, port operations and bridge-to-bridge working.
marine VHF radio,
marine radio
---