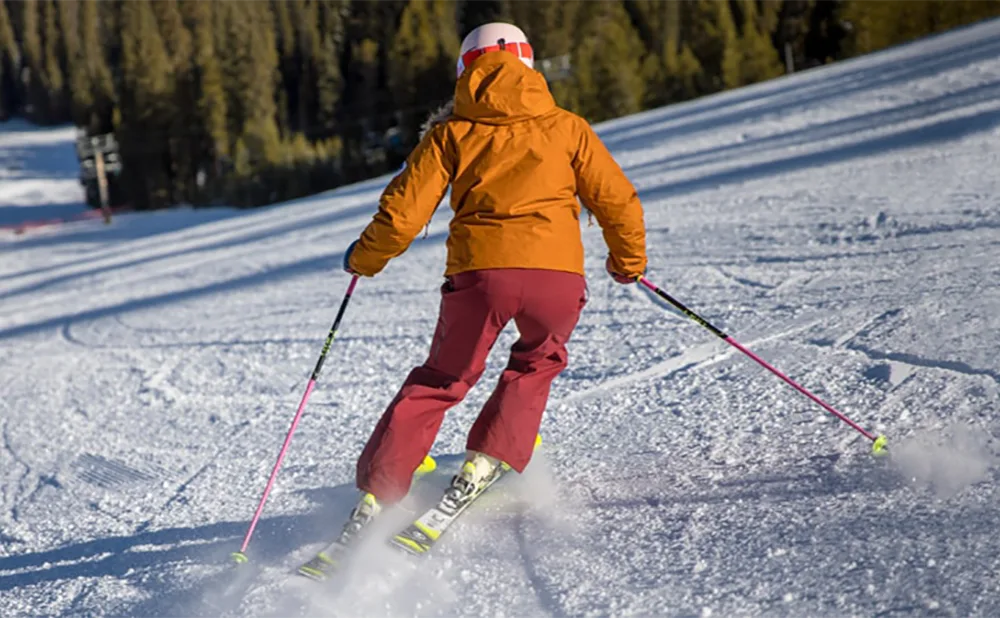 Once you've explored gliding in a wedge, you're ready to learn how to make basic turns. You'll learn how to control your speed and direction by the shape of your turn.
While gliding in a wedge, use your legs to twist both skis in the direction you want to go. Keep your skis in a wedge shape the entire time.
Put slightly more weight on the outside/downhill ski to turn. To turn right, put more weight on your left foot. To turn left, put more weight on your right foot.
To stop, turn so you're positioned across the slope.
Tips: While practicing the wedge turns, steer using your legs and feet, not your upper body. Keep skis relatively flat and maintain the size and shape of the wedge. Keep an athletic stance with weight centered over your feet: Leaning back is the most common mistake skiers make.
How to do a Wedge Turn,
skiing,
skiing walkie talkie
---