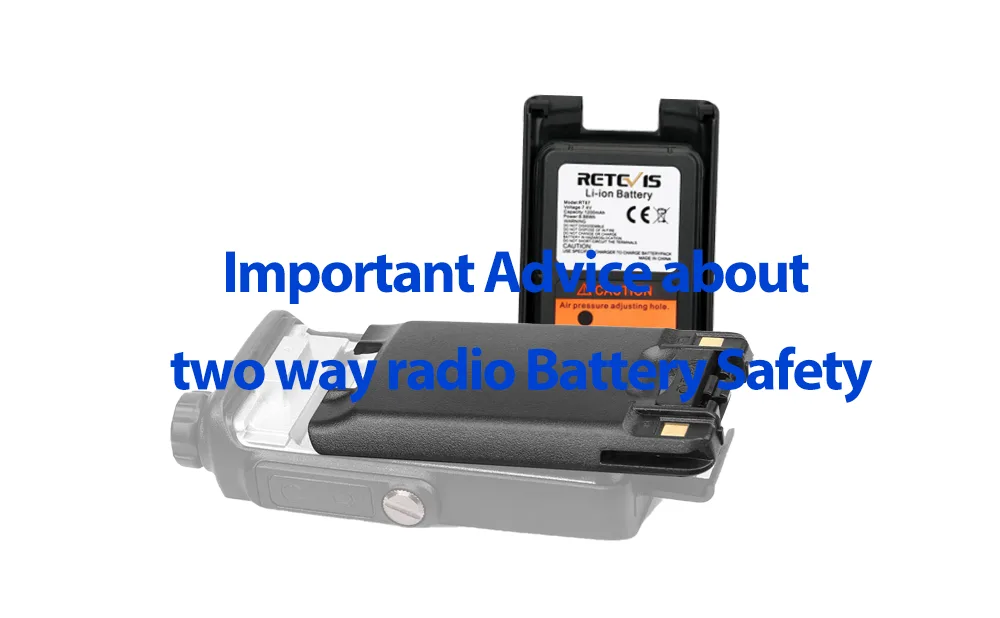 The safety of your employees is paramount and battery management should be an important part of the way you look after your two way radio fleet. That is why it is important to change batteries regularly to ensure that old or damaged batteries don't cause potential accidents.
Best practice dictates that if you are responsible for two way radios for your business you should replace the battery with a new one after 5 years even if it still holds a charge. The inside battery material will deteriorate after a period of time, even with a little usage.
Under no circumstances should you use any batteries if they are damaged or show cracks.
two way radio Battery,
two way radio Battery Safety
---