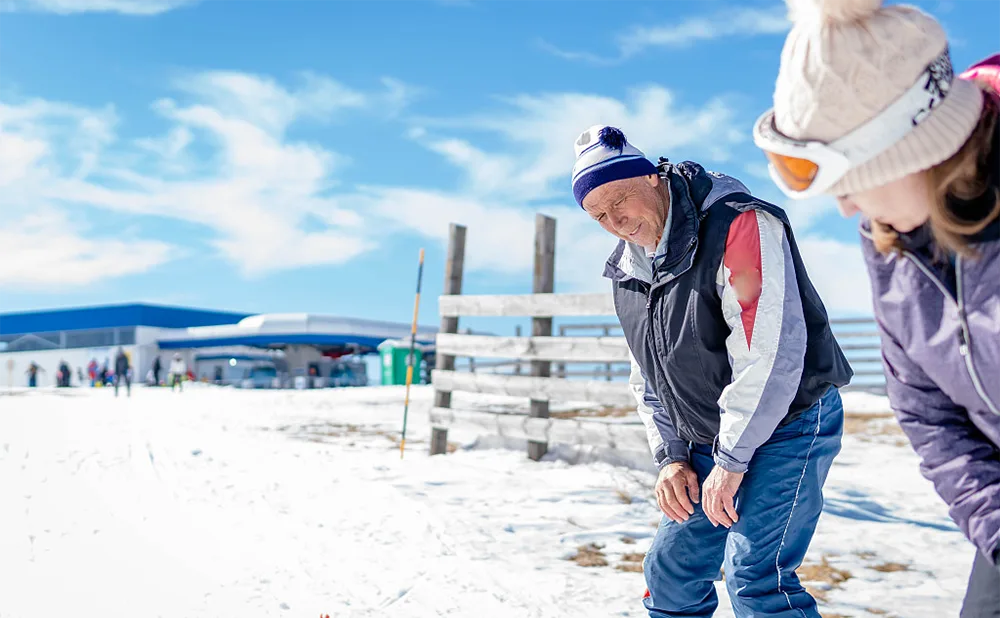 Maintaining a proper athletic ski stance keeps you balanced and puts you in a better position to control your skis.
Stand relatively tall with your feet about shoulder-width apart.
Flex your ankles and tilt your shins forward.
Keep your shoulders slightly in front of your hips with weight centered over both feet.
Keep your arms slightly out in front and off to the side. Hold your poles with the tips pointed back, behind your feet.
Look toward where you're going, not down at your skis.
Tip: Hop up and down with both feet. The stance when you land is where you want to be.
walkie talkie for skiing,
skiing,
Ski Stance
---