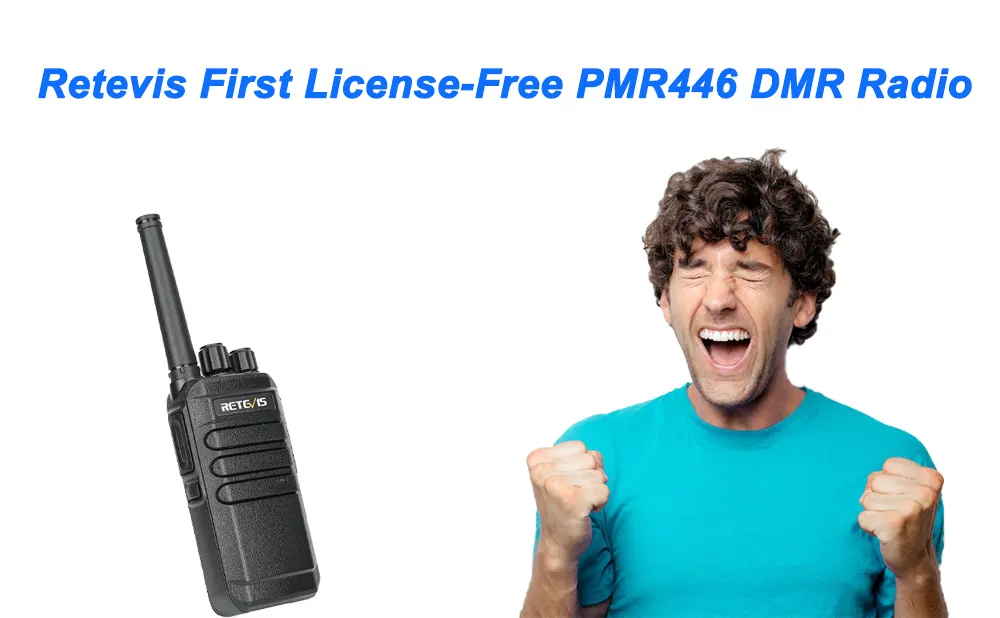 No Need License, Easy to Use
DMR License-free Radio in PMR446 band
Digital/Analog Dual Mode
It can support both analog and digital modes on the same hardware. You can switch between two operation modes very easily and it helps you to communicate with analog radios.
Call Encryption & Anti-noise
Compared with analog walkie-talkies, digital walkie-talkies have better confidentiality, strong anti-interference ability and very little noise.
Clear Voice
Excellent audio quality comes from the DMR digital technology, which makes the communication more reliable.
DMR Radio,
PMR446 radio
---