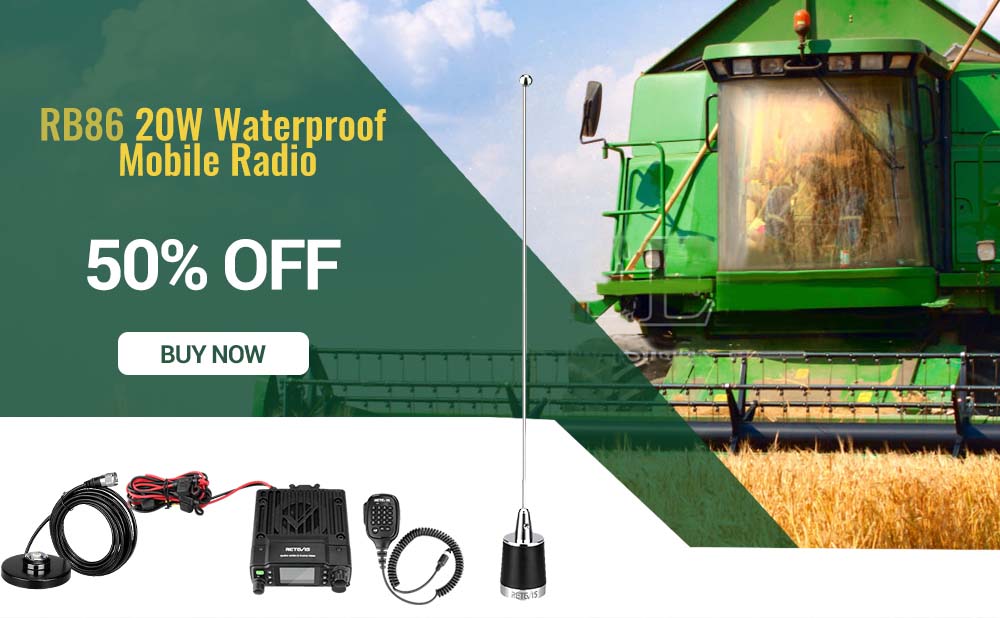 Retevis RB86 Waterproof high power GMRS mobile radio RB86, the perfect communication solution for Jeeps,UTVs, off-road and other vehicles.
1, GMRS channels+ All band receive.
200 memory channels. With 30 GMRS channels, other channels can be programmed, but only receive.
2, IP67 waterproof Mobile Radio
RB86 is the ip67 waterproof GMRS band mobile radio, suitable for all the vehicels such as Jeeps, Farm tractor and so on.
3, High power GMRS band+11 NOAA weather Channels.
RB86 comes with the high power 20w, offer the long range distance. Preprogrammed with GMRS band and GMRS repeater capable. Easy to connect to other GMRS radios and GMRS repeater even on the trail.The NOAA weather function Always help you to get enough ready head of horrible weather.
4, Easy to read large display and suitable size gmrs mobile radios.
Colorful LCD display, easy to check the radio information.Suitable size, enought to mount in any vehicels.
5, Fully Integrated Control Microphone Speaker mic
Lots of functions can be controled by its microphone.Transmit or set other functions easily by its handheld speaker mic.
RB86,
waterproof mobile radio,
walkie talkie for agriculture
---