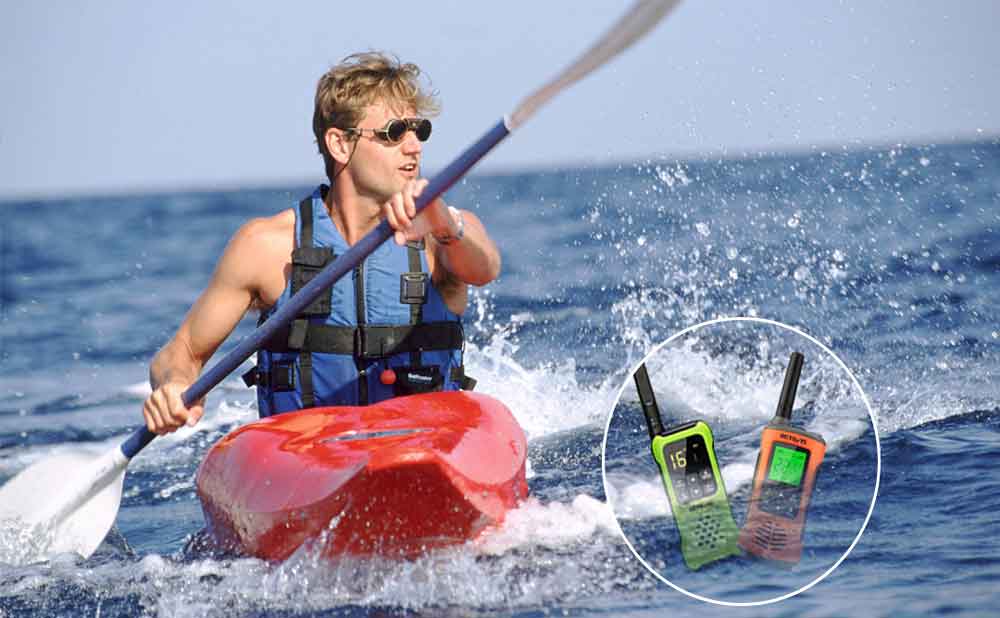 Kayaking can be a challenging water sport, but whether you're kayaking alone or with a group, you need to stay safe. The key to staying safe when you're kayaking on rivers, lakes and oceans is good communication. When there are high winds and waves around, the way of shouting is difficult to communicate well, and the waterproof walkie talkie can pass information freely in the kayak group, which can ensure good collaborative communication and safety of the kayak team. Here you can search for more kayaking information

The functions of the walkie-talkie are packed. At that time, how should we buy the walkie-talkie and what important functions need to have:
Waterproof Rating
IP67 waterproof rating, "6" stands for dustproof level, "7" stands for waterproof level, it can be soaked in water for 30 minutes, it is the best equipment for waterproof walkie-talkies.

Communication Range
For kayaking teamwork, the distance between individuals is between 1km and 2km, but if it is in a wide sea area, a longer range may be required, so the location of the activity needs to be considered.

Weather Alerts
When paddling in the sea, the mobile phone has no signal, and it is difficult to call for help in danger, so the weather alert allows us to prepare in advance and ensure safety.

Radio License Requirements
License-free radio, out of the box. GMRS radio requires a GMRS license. Prepare in advance. It is recommended to use FRS radio.

So Retevis RT49P IP67 waterproof long-distance walkie-talkie is a must-have for kayaking. In order to support kayaking, we have a huge discount of $20 for RT49P: (Coupon code: RC040805), come and buy it.




Waterproof Walkie Talkies,
Walkie Talkies For Kayaking,
Walkie Talkies For Kayaking and Fishing
---