Free shipping on orders over $50 ;
$20 OFF on orders over $300.
×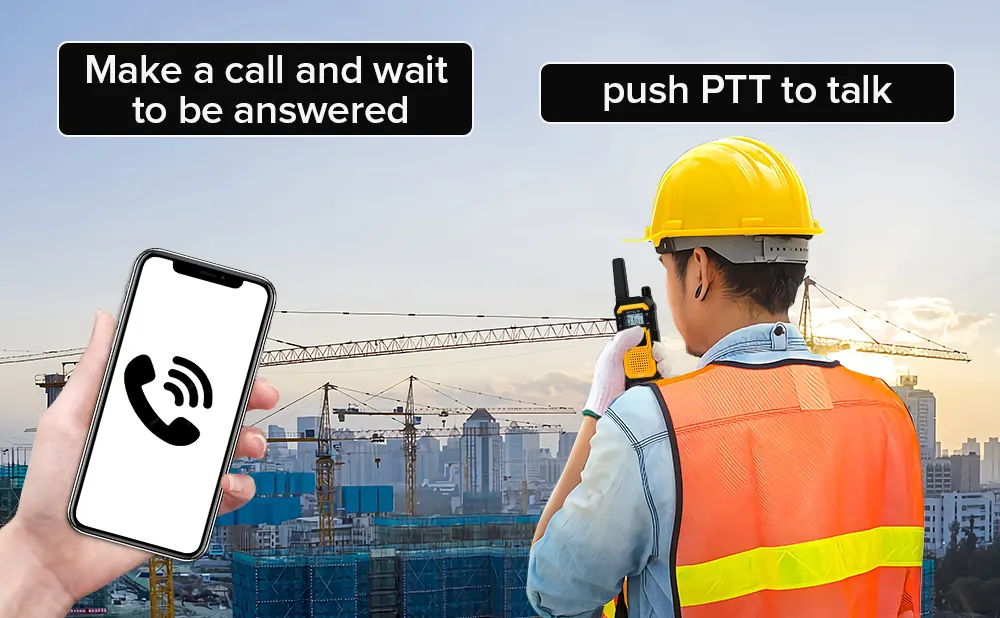 Cost and group contact capabilities. Two-way radios are easy to use with a push-to-talk feature which enables the user to communicate instantly with anyone or an entire user group on the network. Two-way radios are designed to be utilized in extreme conditions and offer rugged features. There are no monthly fees or per minute airtime costs regardless of your talk time usage amount.
two-way radio,
cell phone
---
0