Free shipping on orders over $50 ;
$20 OFF on orders over $300.
×
Two Way Radios For Volunteer Fire and EMS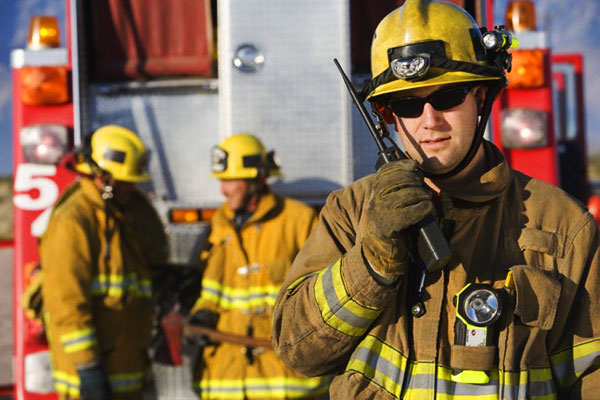 Two way radios are a critical tool for volunteer firefighters and emergency personnel. The ability to provide quick and reliable alerts that an emergency has occurred is essential, and reliable communication at the scene can literally mean life or death.
Fire and EMS personnel carry a radio constantly, but need to be able to move quickly and without restriction. To achieve this, look for smaller radios and avoid bulky ones. Since communications are needed over large areas, a powerful radio that can integrate with a repeater system is usually needed. Durability is also key, and a waterproof radio is recommended. Often volunteer firefighters are alerted via a pager. Consider a two way radio that integrates paging and message playback functionality to eliminate the need to carry two devices.
We recommend minimum 5 watt radios with repeater capability. It's critical that you research ahead of time and know what type of system that you will need to connect to. There are several variables, such as UHF/VHF or digital requirement.
---
Free shipping on orders over $50
RT83 is a DMR business radio, a clearer voice for users.
IP67 waterproof and dustproof can be used in wet and dust workplaces.
The screen and keyboard can help users using more convenience.
RT83 high power radio with high/low transmit power.
The programming cable is

J9137P

NOTE: Programming software: please click "

support

" to download
Free shipping on orders over $50
Digital-analog compatible
VHF/UHF dual band radio
IP67 waterproof radio
GPS positioning function
3200mAh high battery capacity, long standby time and long working time
NOTE: Programming software: please click "support" to download
---
0