If you need programming cable, please order C9018A/C9055A separately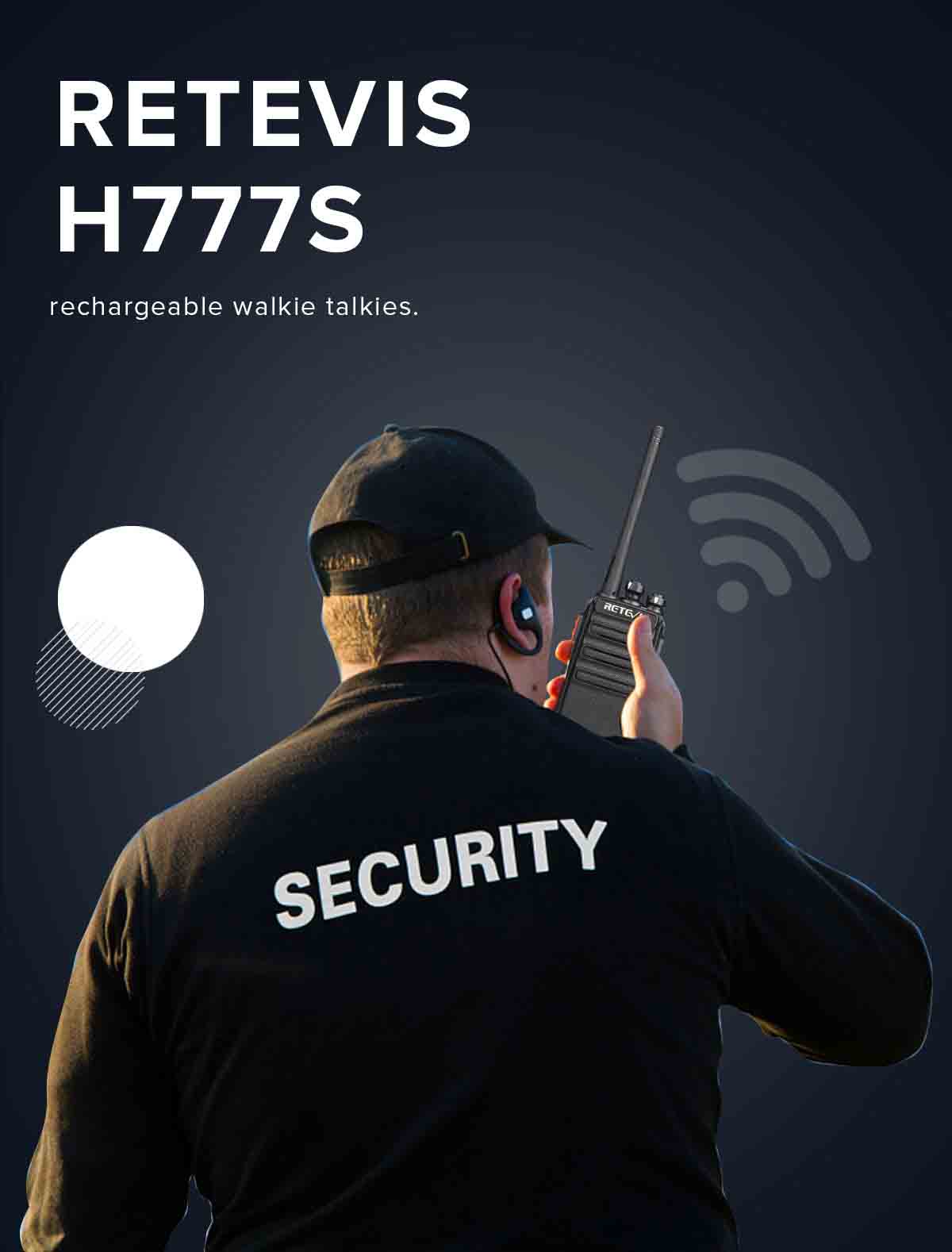 Feature:
Instant communication; Simple to use; No dialling numbers; No subscriptions; No call charges and so on.
RETEVIS H777S rechargeable walkie talkies.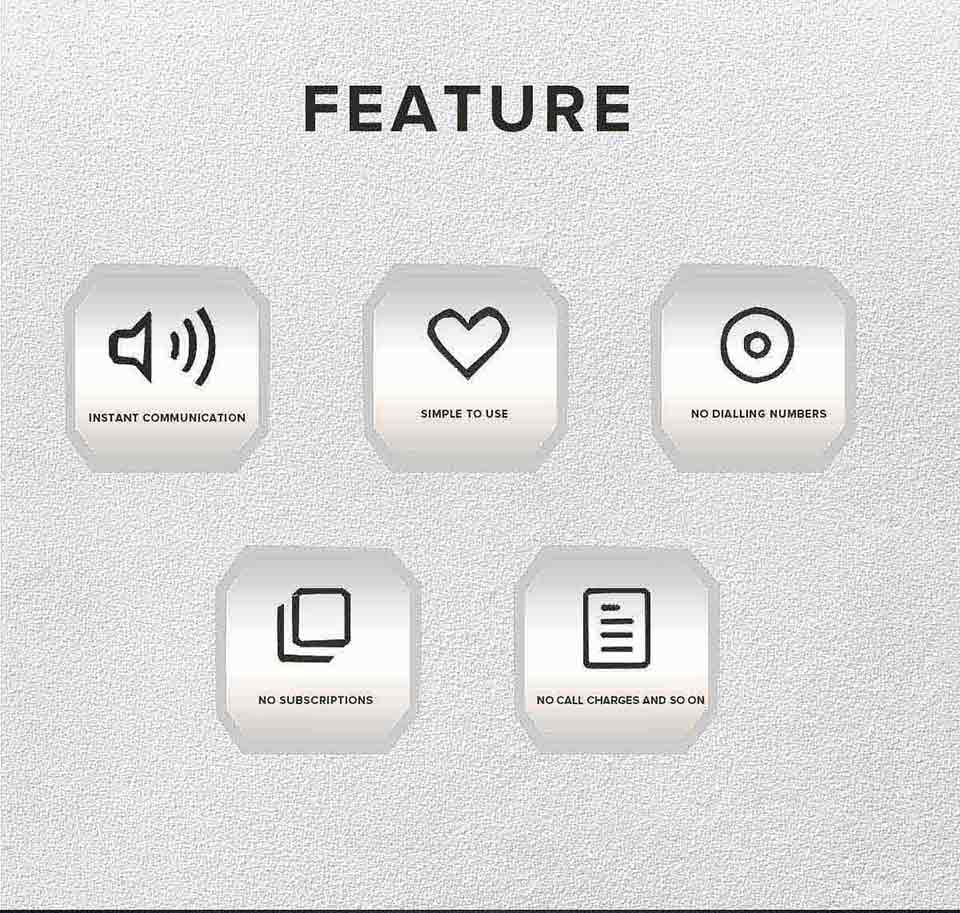 License free service, applications to complete making them ideal in situations where instant voice communication is required over distances of up to 6km (actual PMR446 coverage depends on terrain and environment)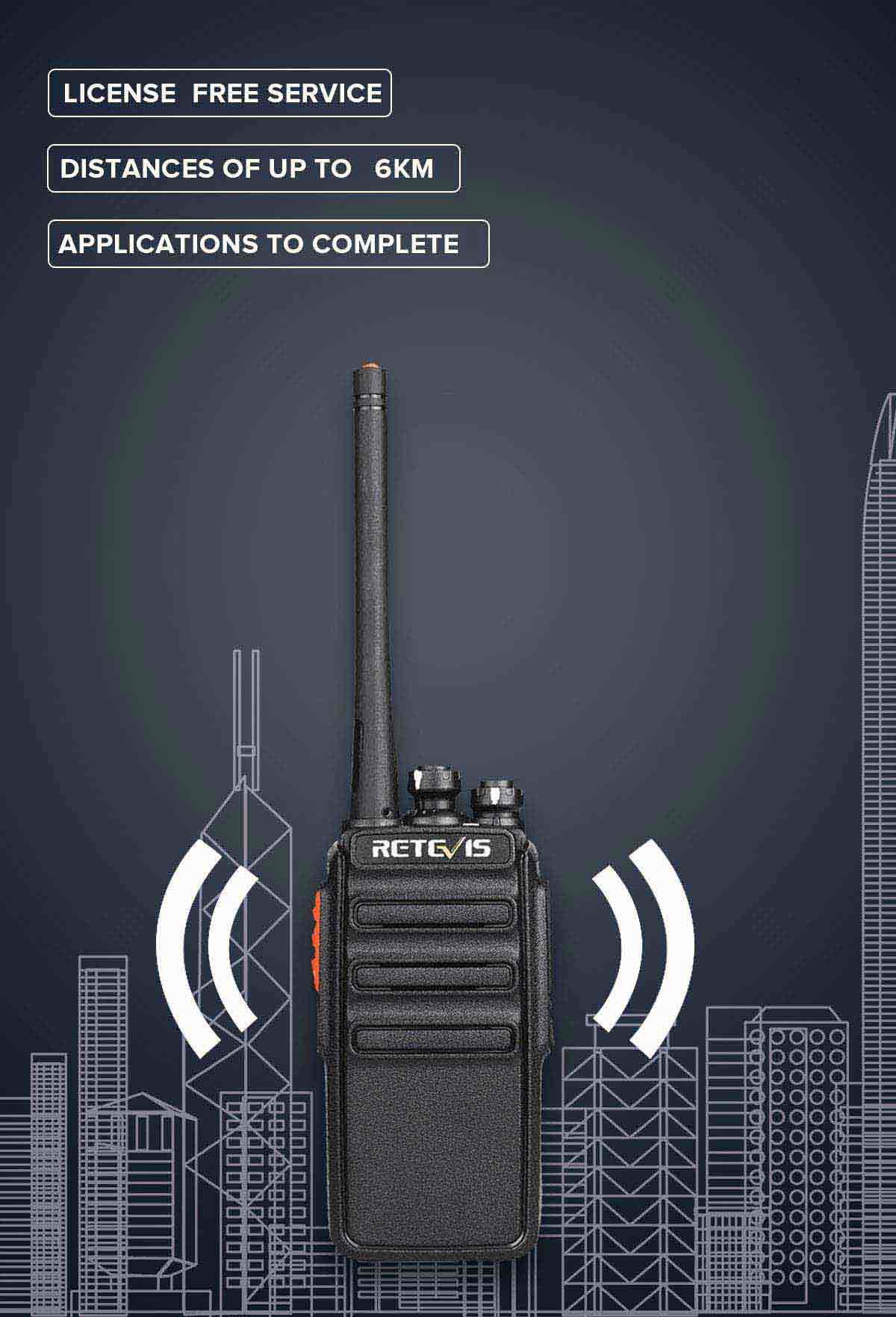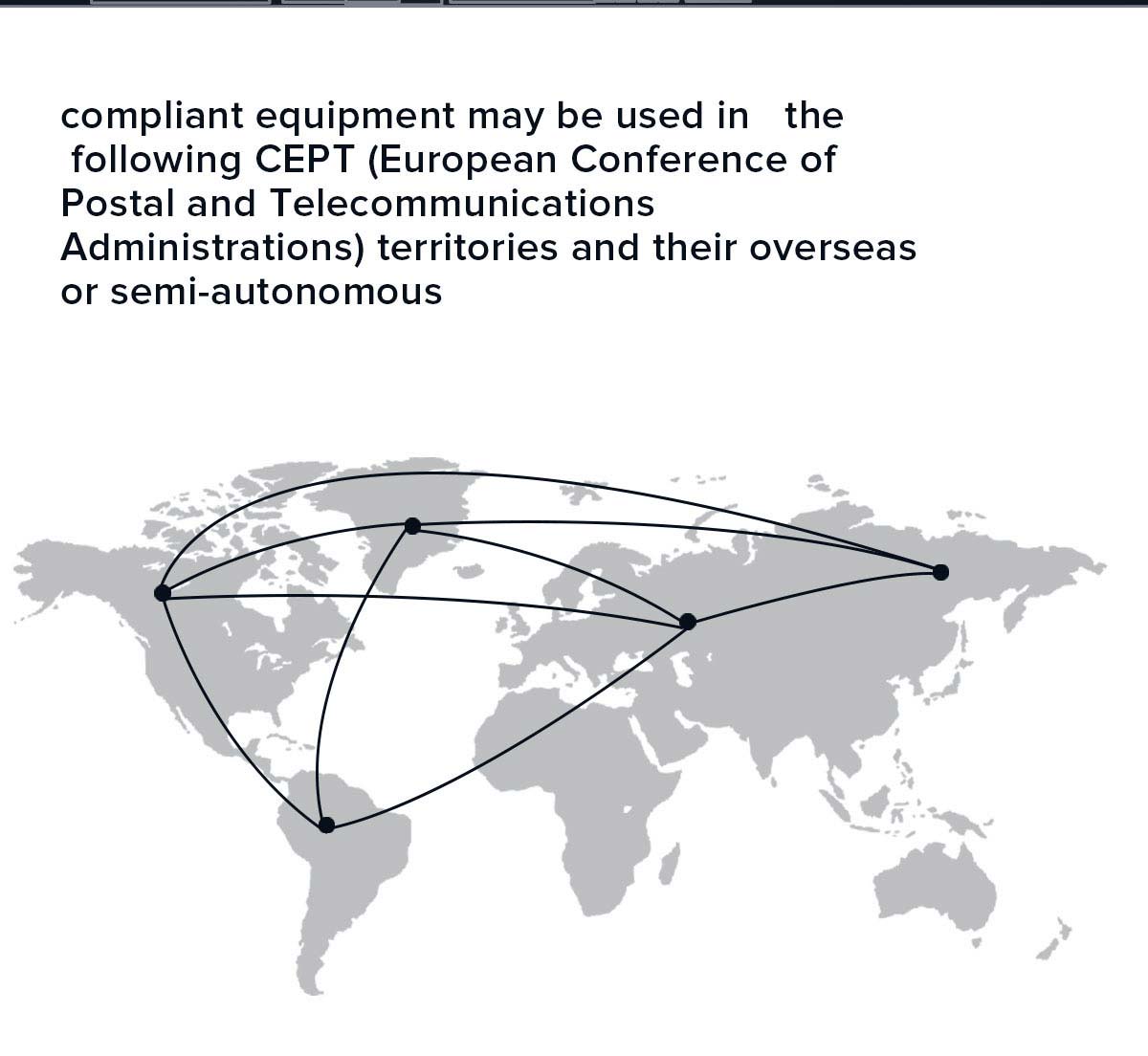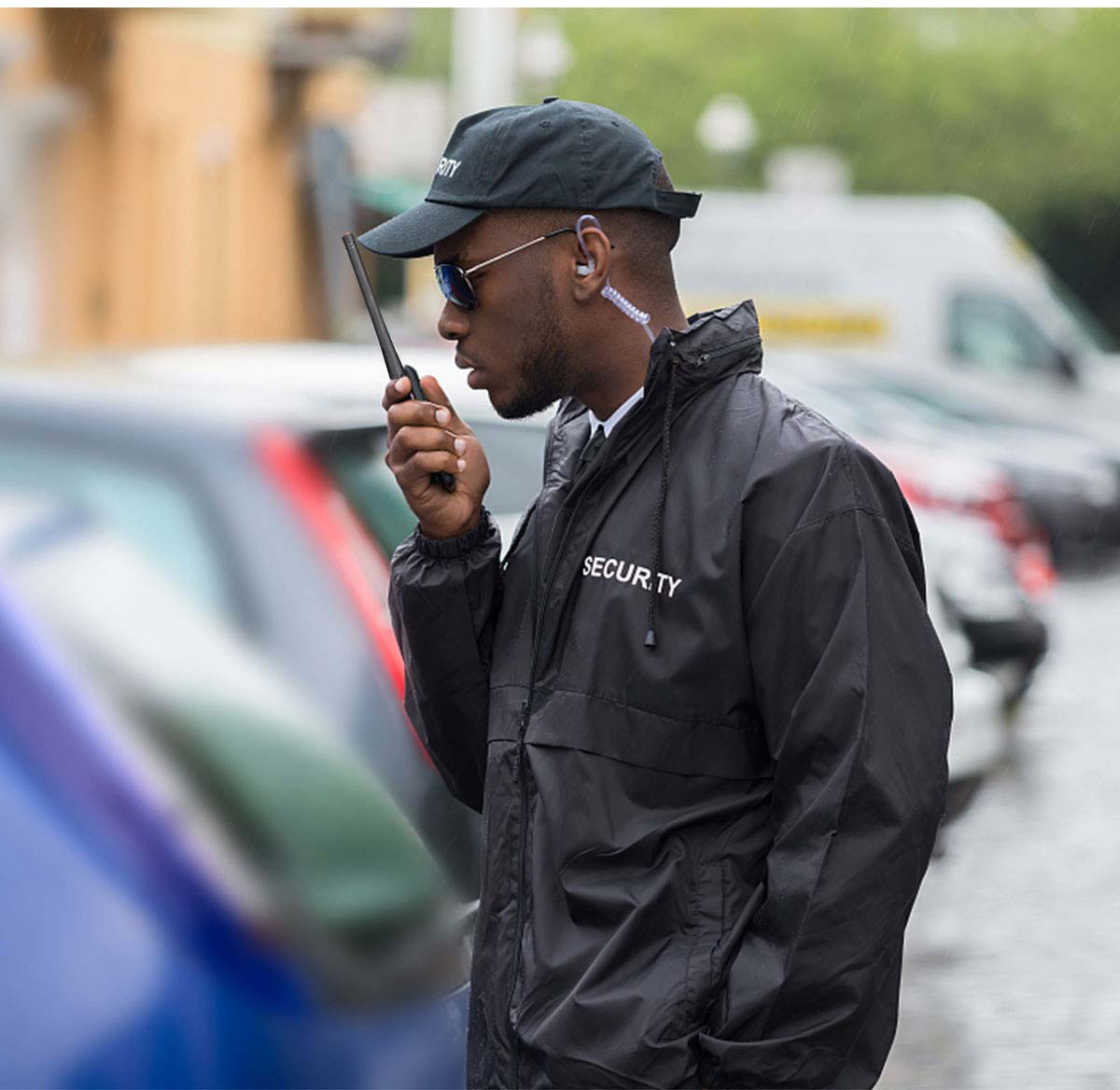 Package includes:
2 x H777S two way radio
2 x Battery
1 x English Manual
2x USB cable
2 x Belt Clip
2 x Adapter
Specification:
Frequency
FRS
Channel
FRS:16CH
Working voltage
3.7V DC
Effective Radiated Power
0.5/2 watts
Operating temperature
-10℃~+50℃
Antenna
Fixed
Antenna impendence
50Ω
Scan
Yes
VOX
Yes
Battery Save
Yes
Bandwidth
12.5Khz
CTCSS/DCS
Yes
Low battery alarm
Yes
Busy channel lock
Yes
Working mode
Simplex
Time-out-Time(TOT)
180s
English/Chinese Voice
Yes
Squelch Adjustment
Yes
Weight(include battery)
193g
PC program Protection
Yes
Dimension
230*62*34mm
Receiver
RF sensitivity
≤0.2μV
Occupied bandwidth
≤16KHz
Selectivity
≥65dB
Intermediation
≥55dB
Audio power
>500m W
Audio distortion
≤5%
Frequency stability
5ppm
Current
55mA(when standby)150mA (when working )
Audio response
(300-3000Hz):+7~-12.5dB
Transmitter
Modulation type
16K¢F3E
Spurious radiation
≤7.5μW
Modulated noise
<-40dB
Modulation distortion
<5%
Frequency stability
5ppm
Max. Fr. deviation
≤±5KHz
Current
≤1200mA
Audio response
(300-3000Hz):+6.5~-14dB
Adjacent CH. power
≥65dB
Intermediation sensitivity
8-12mv
Firmware/Software
---
win11-DriverInstaller

The win11 driver is compatible with win10, win8 and win7 systems.
Accreditations
---
Accreditations
---
H777S-FCC-Certificates
H777S rechargeable walkie talkies FRS Business Radio
NOTE: Programming software: please click "support" to download
Order Handling Time within 3 Working days(Pre-sale products excluded).
48681 PEOPLE ARE LOOKING FOR THIS PRODUCT
What's in the Box?
2 x H777S two way radio
2 x Battery
1 x English Manual
2x USB cable
2 x Belt Clip
2 x Adapter
Product Reviews
---

mike

Much better range than I expected

Reviewed in United States

on

Dec 11,2018

Bought these for my kids and the kids next door got a pair as well. Battery life is fantastic. They have significant range. Our experience exceeds the manufacturers stated range. Isn't that unusual. They have held up for a half a summers worth of young teen and tween abuse and still look like new.

Carlton A Ellis

Great Value for the Money-Solid, Flexible, and Affordable!

Reviewed in United States

on

Dec 11,2018

Solid, flexible, and affordable! These little radios are a huge step above bubble pack consumer radios with great range and RX sensitivity, easy to program, have scan capability, good battery life, and easy recharging from any standard USB port

Chris Jackson

Some of the best little 2-way radios for the price

Reviewed in United States

on

Dec 11,2018

I really like this little radio. The audio is fine - clear and crisp. As a single unit, the radio does not come with a programming cable, but the cable I buy from Retevis works great. The software is simple (Windows only) and very easy to use. Handy little transceiver - and it this price if you loose it - buy another! Recommend it for what it is - simple and works.

Reviewed in United States

on

Dec 11,2018

Got these radios for an event last weekend, and these did amazing. We operate in a hotel that normally kills signal just going down the hallway. I was able to leave, and still receive and transmit across the street! For only 30 bucks, This is a steal! They come pre programmed with standard stuff, but can be reprogrammed in less than 5 minutes with a Retevis style cable. Comes with everything you need to get started, even an earpiece! Uhf only, long battery life, and durable. (I dropped mine many times lol) Pros: Long battery life Good signal receive and transmit Durable Tons of extras in box Small price Cons: No screen, but a voice tells you which channel your on. It's not a dealbreaker by any means.

Cathy Roberts

They work great!

Reviewed in United States

on

Dec 11,2018

These are great! We've already tinkered with them around the neighborhood and from our granddaughters home to ours. Can't wait till I get a chance to hiking with them.

Backdraft

Gutes Semi-Professionelles Funkgerät

Reviewed in United States

on

Oct 25,2018

Sehr gut verarbeitetes Handfunkgerät mit hervorragenden Leistungen. Auch für den professionellen bzw. semi-professionellen Einsatz geeignet. WICHTIG: Das Gerät ist lizenzfrei und nicht nur "EU-User" kompatibel ...

Thomas D Winters

Fantastic Value

Reviewed in United States

on

Oct 20,2018

Now I was concerned at the price of these. Buying for use in a retail store where constant use and frequent drops would be an issue I considered spending more. I'm glad I didn't. The radios are great. Really clear sound and ideal for a large store. The fact they didn't need any programming was a huge bonus aswell used straight out of the box. Only issue is the headset. Good sound but after less than a month 4 of the 6 have packed in. Considering the price though it's no hardship to purchase 6 higher end headsets. Would highly recommend.

Cameron Franks

Good walkie talkies -

Reviewed in United States

on

Oct 20,2018

Walkie talkies are good. Our children 6 - 10 ordered 4 and they arrived quickly. Two of them don't work on channel 1, but not a huge deal as we have 15 more to choose from. Biggest complaint is the very low quality headphones. Children were very excited about this feature and unfortunately they broke very quickly without too much cause. Update- Karen from their customer service team has sent us new headphones free of charge which are more robust and working well. Many thanks and good customer service.

Achat vérifié

Globalement satisfait

Reviewed in United States

on

Oct 19,2018

Ces terminaux sont préprogrammés. Pour qu'ils soient compatibles avec certains PMR 446 à affichage du canal, il faut connaitre le sous code CTTCS appliqué sur chaque canal. Aprèsl'achat, il a fallut acheter un cordon de programmation et télécharger le pilote usb/série et le logiciel adapté. Un petit dé-patouillage informatique car il n'y a pas d'aide, cela devient aisé. Il faut se munir de tableaux de correspondance des codes CTTCS car ils sont en fréquences et non en numérique. Il est possible de passer la puissance à 2w. Seul problème : la gestion du scan. La notice ne précise pas la procédure de mise en service ni d'arret de cette fonction, ce qui est dommageable pour une bonne utilisation. En effet, le scan se paramètre canal par canal logiciellement. Si un terminal est programmé sans CCTCS on peut écouter toutes les fréquences, san spour autant interférer (le code sera 0 et il ne sera pas possible d'enter en contact avec le correspondant).

Reviewed in United States

on

Oct 19,2018

Mon enfant m'a demandé des talkie-walkie en cadeau. En achetant un jouet j'étais quasi sur de me faire avoir. Alors j'ai opté pour un modèle "semi-pro" en me disant que cela ferait un très bon jouet. Bingo ! Testé dans un immeuble d'une cinquantaine d'appartements, depuis la cave : impeccable. Ensuite depuis l'appartement (fenêtres fermés) vers l'extérieur (parc boisé et milieu urbain) très bon jusque 700 m. Après les interférences augmentent mais encore bon jusque 1km.