Two Way Radios For Neighborhoods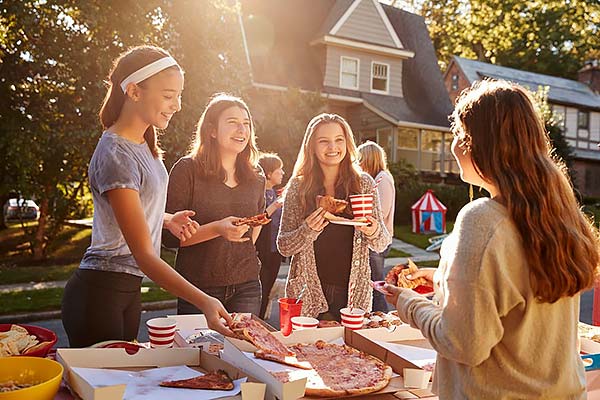 Neighborhood activities, cook outs, children playing, and block parties are excellent opportunities to use two way radios (or walkie talkies). Keeping in touch with kids who are playing in the neighborhood allows parents to know where their children are without limiting them to their own yard. Radios also make parties and other block functions easier to handle (no more walking away from the grill) by allowing instant communication between those managing the event. Another advantage of radios in a neighborhood is for community watches. Unruly or illegal activities that are witnessed can be quickly relayed to individuals in the area and the information passed along to the local authorities. Two-way radios have the potential to make neighborhoods safer and more enjoyable for all residents.
When shopping for a two way radio to be used for use in a neighborhood, the following features will be most important:
Range – Children playing in a neighborhood like to go far, very fast and becoming separated and losing sight is easy to do. Range is absolutely the most critical consideration when using radios to communication in a neighborhood.
Battery Life – Without power outlets being readily available, keeping your radio charged is a big concern if you are planning a large party or if the children are outdoors all day. Look for models with extremely long battery life, those that have the ability to operate on standard AA or AAA batteries in a pinch.
Size/Weight – Carrying a heavy two-way radio around the yard is not an ideal situation that children want or they may not be capable of. The radio does no good if it is stuck into a pocket and unable to be heard when it is being contacted. Because an extremely high powered radio isn't required for coverage in most neighborhoods, a small and lightweight radio may be a better choice.
NOAA Weather Information – Knowing that severe weather is approaching in advance is extremely important, especially when playing outdoors or attending a neighborhood party.
---
---
Free shipping on orders over $50
Free shipping on orders over $50
Free shipping on orders over $50
Free shipping on orders over $50
---