RB23 IP67 Long Range GMRS Two Way Radio
US$ 50.99
Free shipping on orders over $50
US$ 45.00
-46%
1, Retevis RB23 is the handheld gmrs radio with repeater capability.
2, IP67 waterproof GMRS walkie talkies, the most powerful radios.
3, The programming cable is J9131P
4, NOTE: Programming software: please click "support" to download
Order Handling Time within 3 Working days(Pre-sale products excluded).
16378 PEOPLE ARE LOOKING FOR THIS PRODUCT
OverView
RB23 Waterproof GMRS Handheld 5W Long Range Two Way Radios
Retevis RB23 is the powerful handheld gmrs radio. IP67 waterproof and including 30 channels, and last 8 channels with repeater capability. Whether you are camping, hiking, or use in farm. the RB23 keeps you in touch with your friends and family.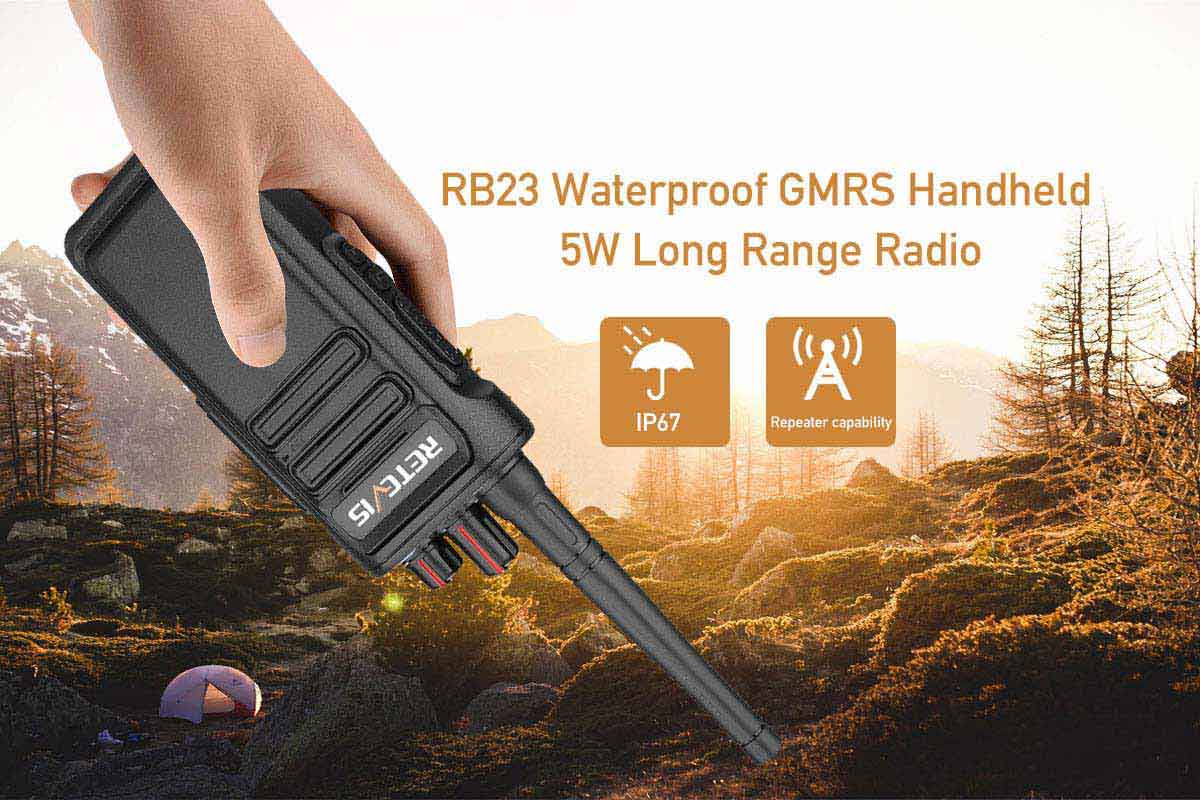 1, Professional GMRS Handheld Radio
30 GMRS channels include 22 Channels for communicating with other GMRS radios right out of the box and 8 for GMRS repeaters.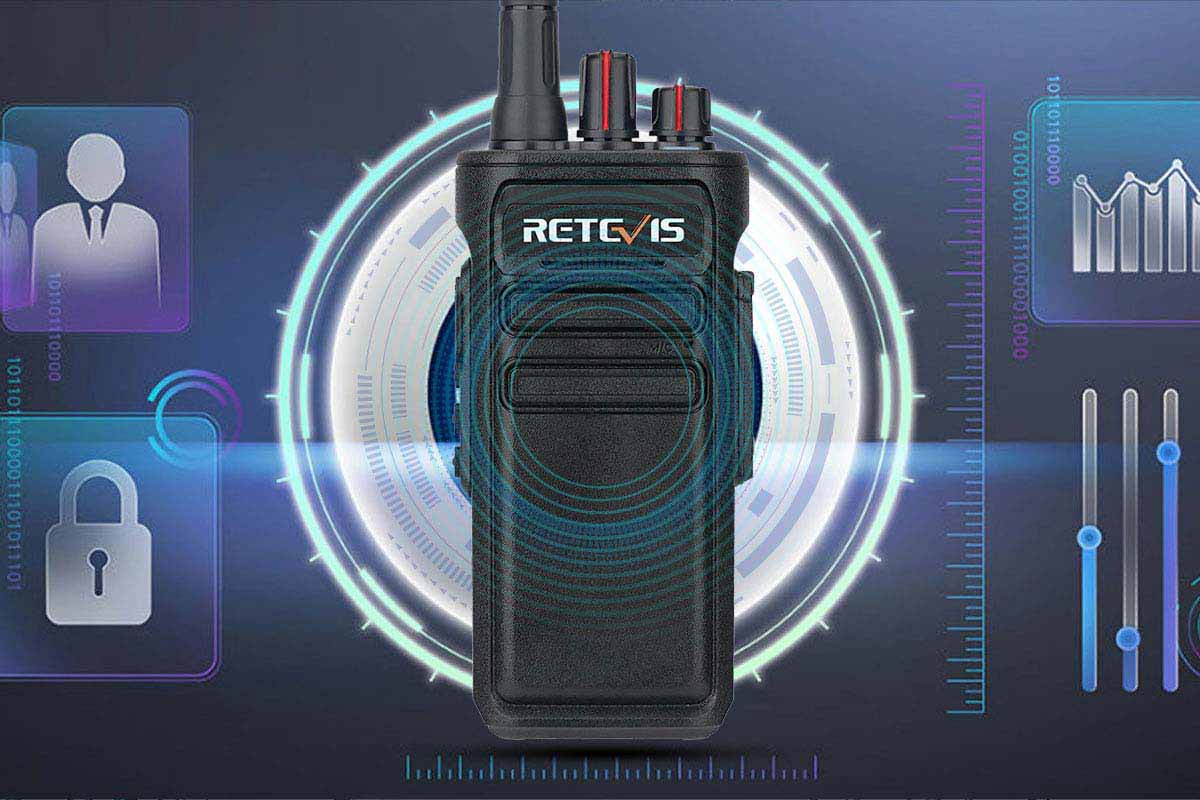 2, Waterproof IP67 Portable GMRS radio
IP67 waterproof and dustproof two way radio; it can resist all kinds of harsh environment; such as wetlands, deserts, forests and so on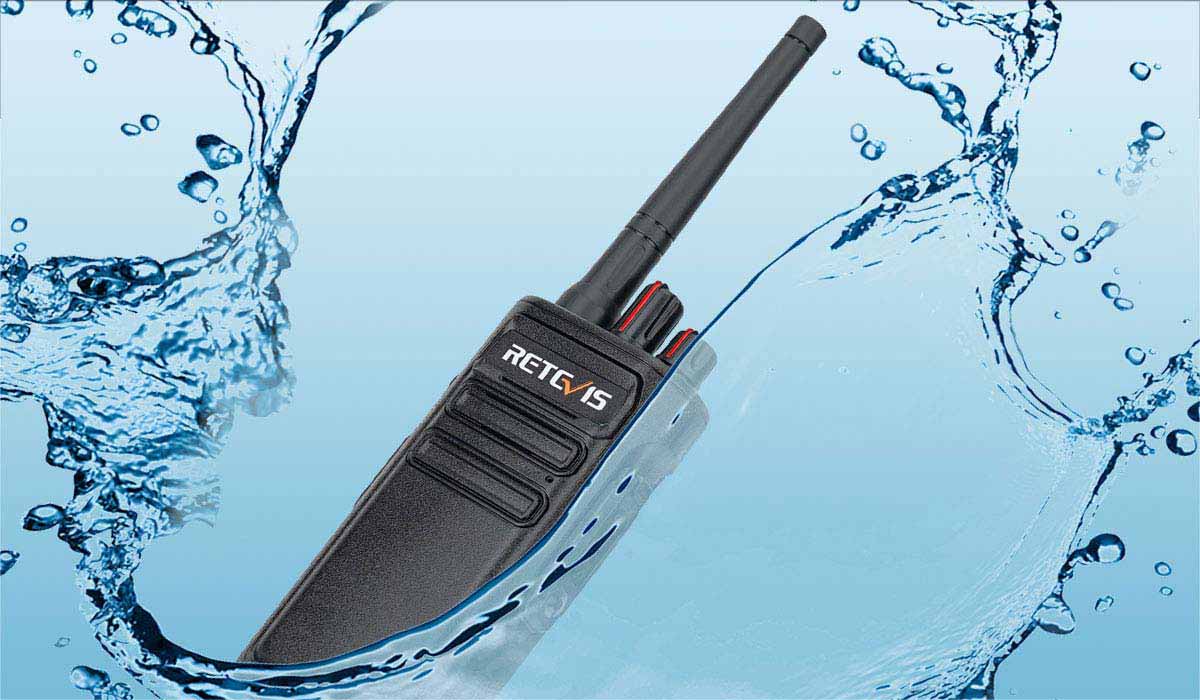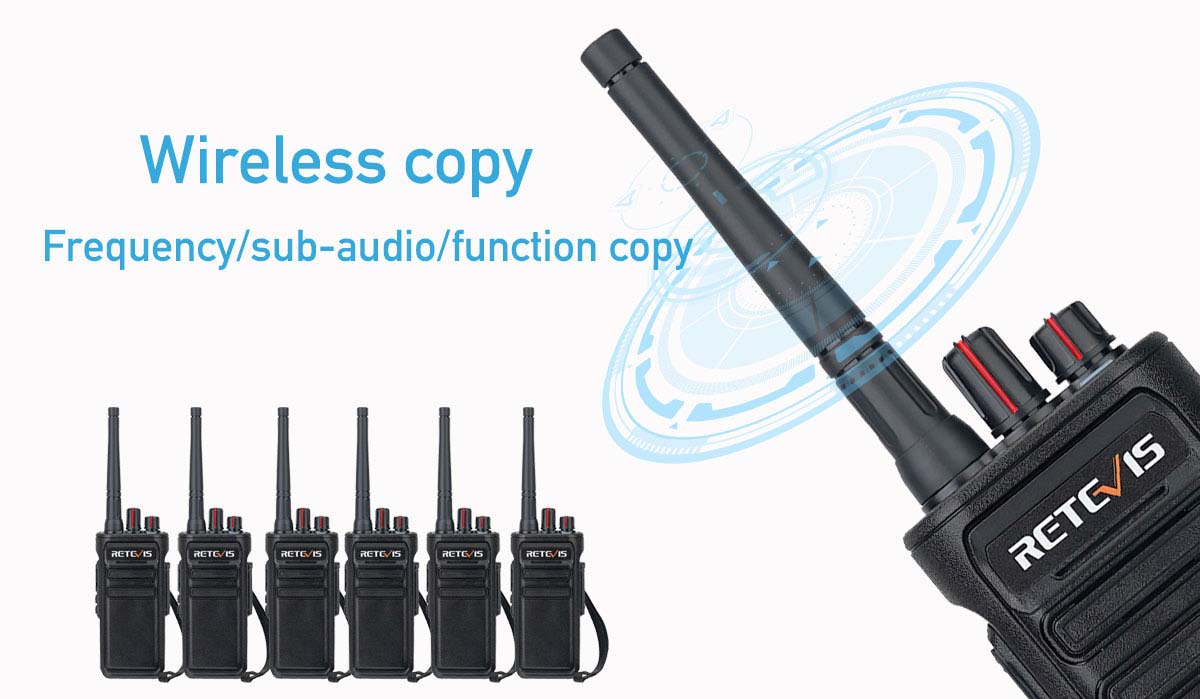 3, Long standby working time
RB23 comes with the High Capacity Li-on 1800mah, give you long standby time and operating time. No worries about the battery life.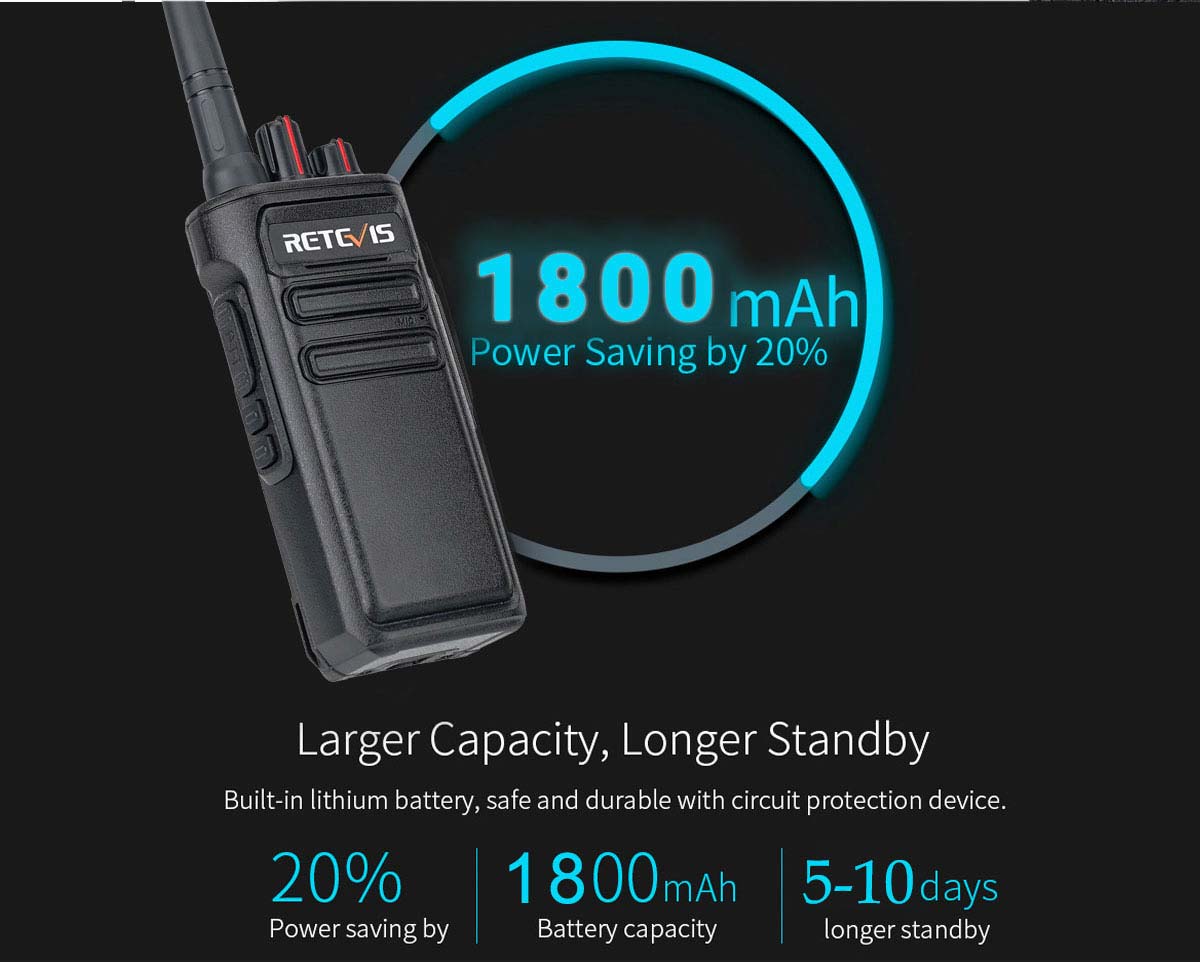 4, Durable and Sturdy shell
Retevis RB23 shell with the hard and sturdy meterials, to meet different application. No matter where to use, the hard shell can protect your Radio from damaging.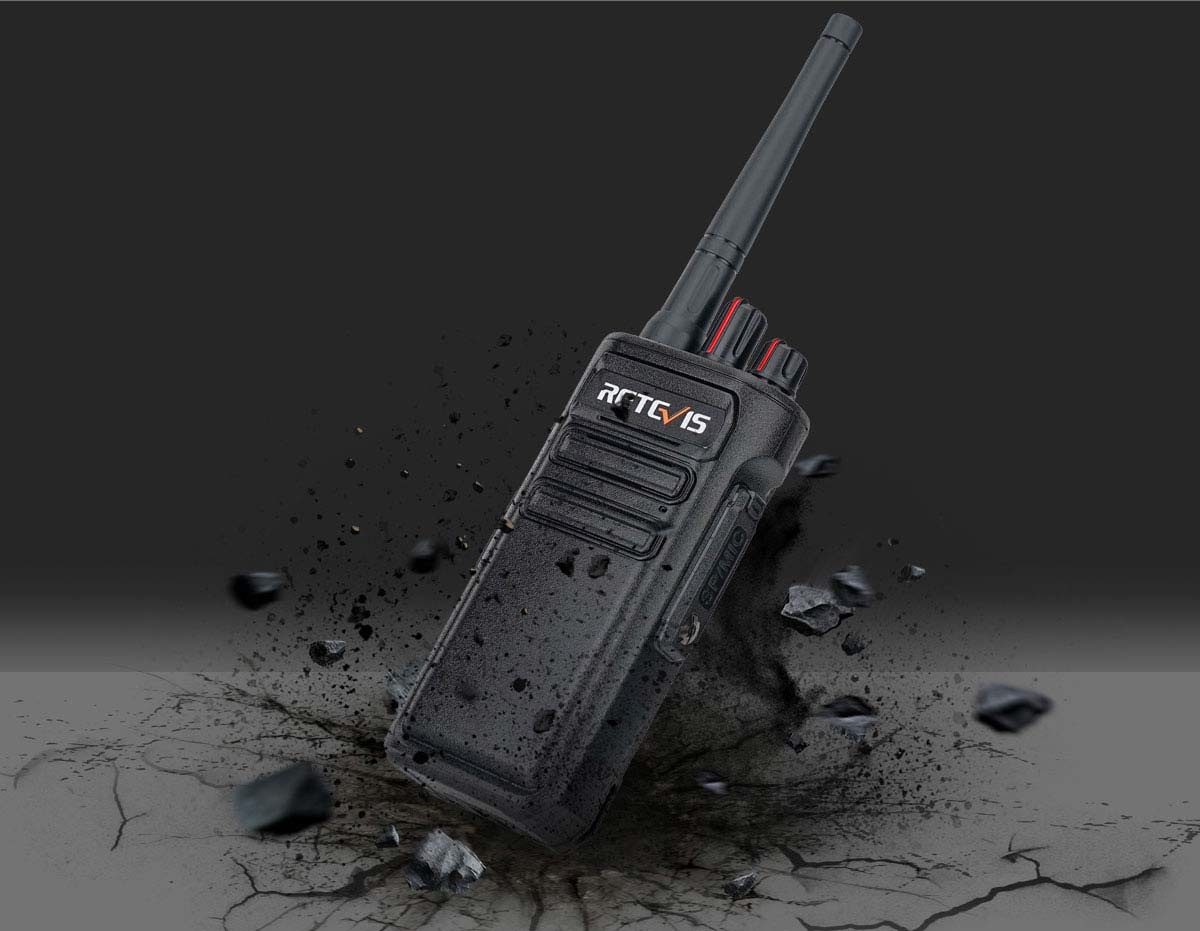 5, Can be widely used in different application
GMRS Radios with high power and with the repeater capable, so can be widely used in different application. Such as as the family tool when camping and ATV trip, a great communication tool for commerical use. Also can be used in Farm, kayaking, hunting, and other places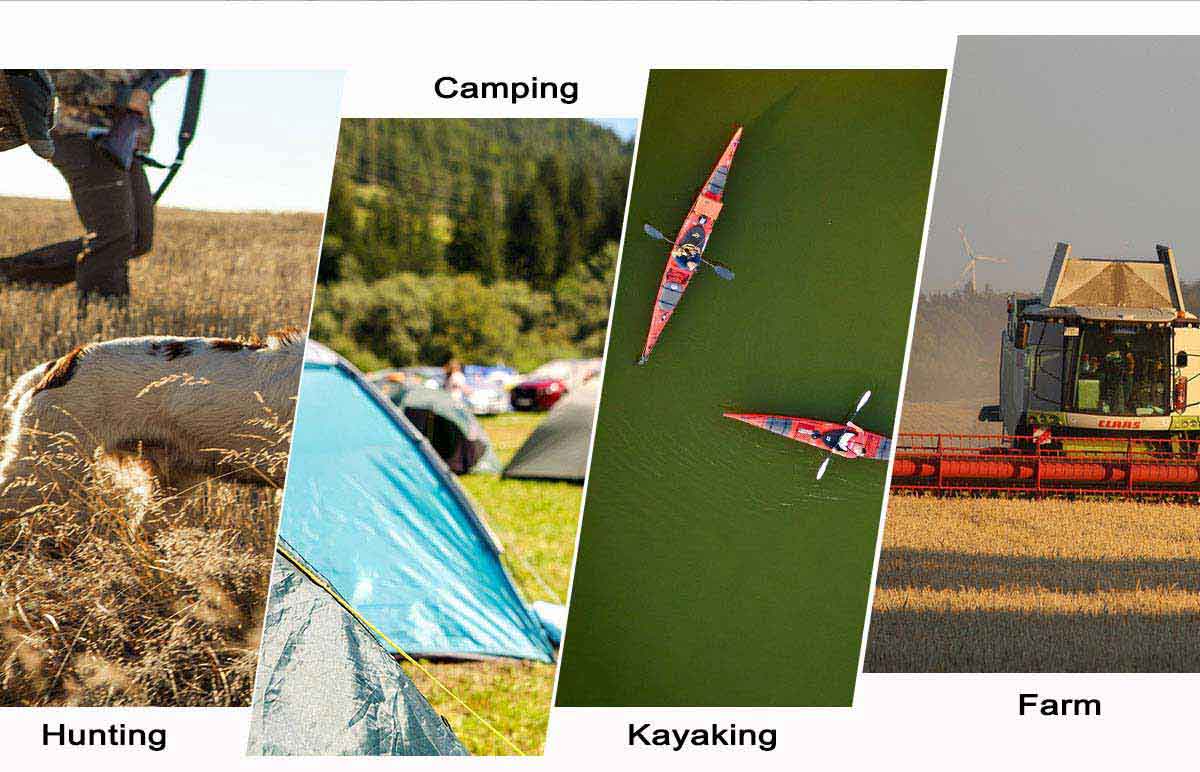 6, RB23 Package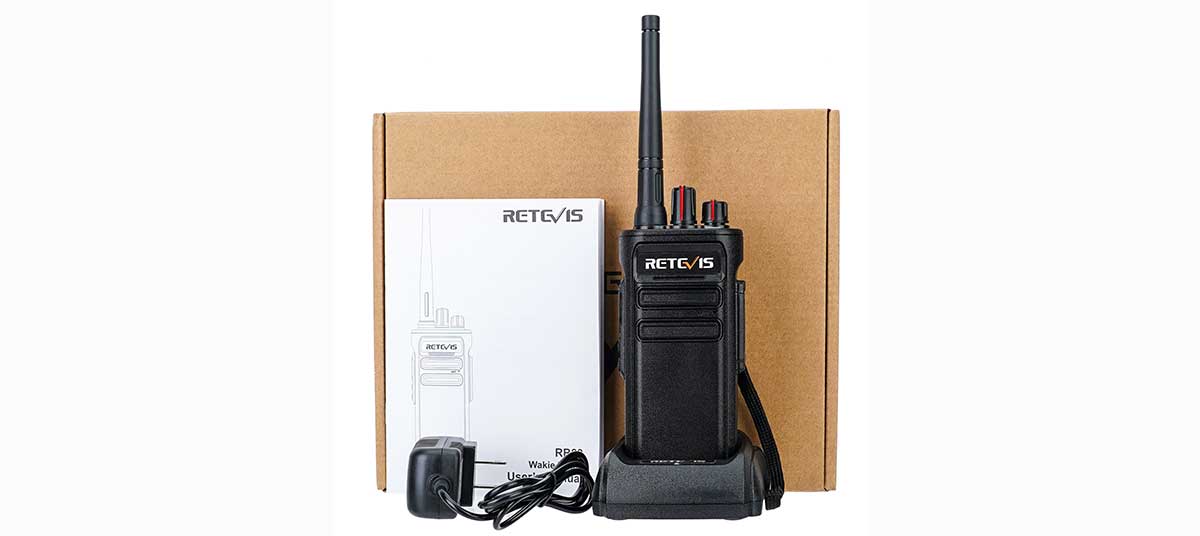 What's in the Box?
Standard Accessories:

1 x RB23 Waterproof GMRS Handheld two way radio
1 x Battery
1 x Belt Clip
1 x Hand Strap
1 x User's Manual
1x Adapter
1 x Desktop Charger
Spec
Technical parameters:
Specifications:
Frequency Range
GMRS
Memory Channel
30
Power
5W/0.5W
Battery
Li-ion 1800mAh
Frequency Stability
±2.5ppm
Audio Distortion
<5%
Maximum Frequency Deviation
≤5KHz/≤2.5KHz
Spurious Emission
≤7uW
Modulation Mode
16KΦF3E/ 11 KΦF3E
Reference Sensibility
≤0.25uV/≤0.3uV
Squelch On Sensibility
≤0.2uV/≤0.25uV
Inter-Modulation
≥60dB
Adjacent Channel Selectivity
≥65dB
Spurious Response Rejection
≥55dB
Current
≤1.5A
Working Voltage
7.4V DC
Operating Temperature
-20C-+60C
Feature
RB23 Waterproof GMRS Handheld 5W Long Range Two Way Radios features:
Frequency Range: GMRS 30 channels.
Waterproof function(IP67)
Monitor
VOX
Scanfunction
Time-out-Time(TOT) function
CTCSS/DCS function
Squelch level
Warn function
Wireless copy
Power saving automatically
Beep function