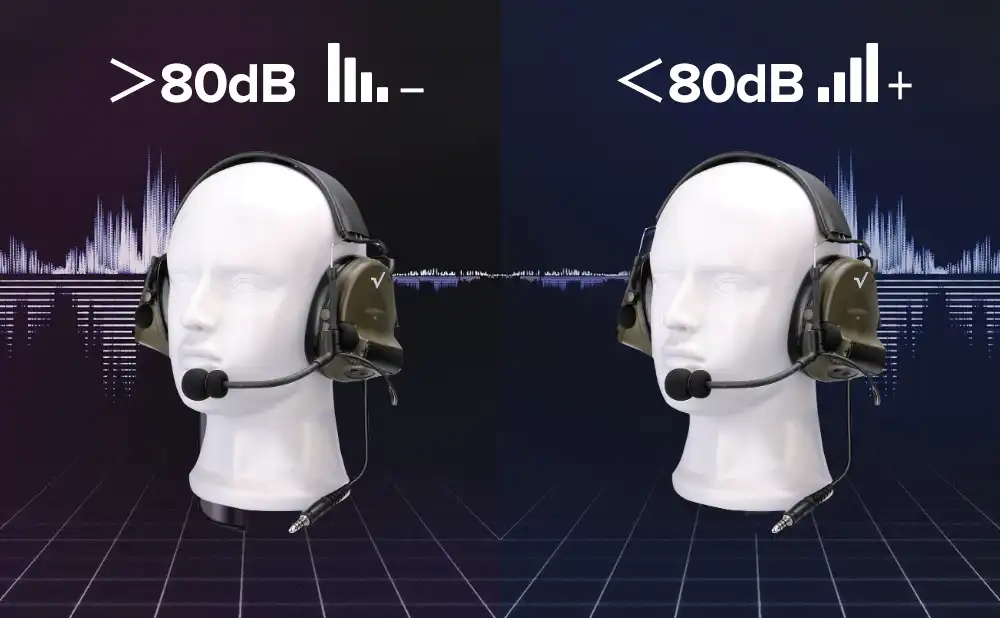 The best noise-cancelling headphones will upgrade your listening experience, delivering truly immersive audio in a range of environments – even on a noisy commute or in a busy office.
Retevis introduces noise-cancelling headphones for walkie-talkies, suitable for use in noisy environments.
Automatic pickup: there is a pickup microphone on the left and right sides, which will not completely isolate the sound of the external environment, and has the function of amplifying the environmental sound.
Noise reduction: when there is a sudden sound of guns and explosions, the pickup function is automatically turned off to protect hearing.
The headset can not only protect hearing, but also pick up sound.
Noise Reduction Headphones
---