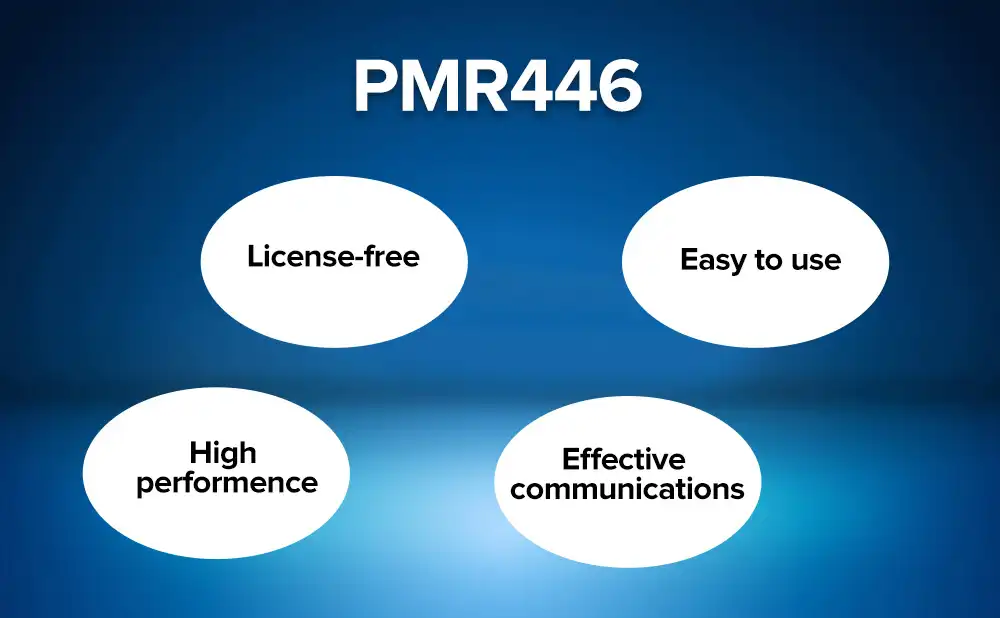 PMR stands for Personal Mobile Radio and PMR446 refers to the UHF frequency range 446MHz on which license-free two-way radios are permitted to operate in the European Union on a restricted frequencies from 446.000 to 446.200 MHz without the need for licence-fees or other requirements.
Benefits of a licence-free radio
Less expensive than licensed radios
Easy to use
Pre-programmed radio frequencies
No call charges
No contracts
Rechargeable versions give good operating time
New digital technology has improved voice quality and performance
No licence required! Neglible running costs
Operate throughout the UK and in most EU countries
Who might use them?
There is a huge range of possibilities for the use of licence-free radios, for example:
Neighbourhood watch co-ordinators
Factory workers
Leisure use (hiking, cycling, camping, orienteering, shoots etc.)
So if you are looking for a simple two way radio solution, look no further than retevis license-free PMR446 Walkie Talkies.
PMR446 Walkie Talkie,
Licence Free Walkie Talkie
---