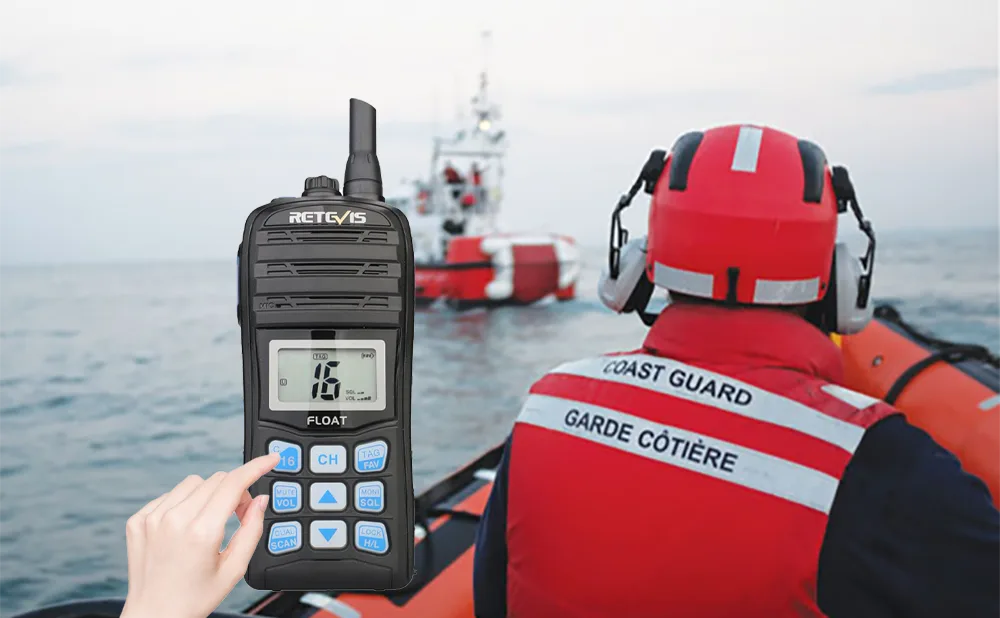 Channel 16 (The Calling and Emergency Channel) should be monitored in an emergency and as much as possible the channel should be kept clear for emergency responses and co-ordination.
A distress call is the most serious level of emergency. It applies to any situation where a person is threatened by grave and imminent danger and requires immediate assistance.
When using your marine VHF radio to make a distress call you must prefix the call with 'Mayday' so that we can identify it as an emergency call for help. A distress call has priority over all other transmissions.
A mayday call should be sent on Channel 16. On completion of the distress call, release the transmit button and listen. If you do not receive an acknowledgement after approximately one minute, check the VHF set and repeat your distress call.
If you hear a distress call on your VHF radio, write down the details. If you can help you should acknowledge accordingly, but only after giving an opportunity for the Coastguard station or some larger vessels to do so.
marine VHF radio,
marine radio
---